We all need to unwind this weekend, with many of us barely remembering the last time we had a proper vacation. But with the help of our guide, your weekend can feel twice as fun with the incredible events happening around Cairo, from parties hosted by Cairo's legendary DJ MOFU to concerts bringing Taylor Swift's Era's Tour to Egypt. So check out our weekend guide and gather your friends for an event best suiting your version of a fun weekend spent!
Thursday
Pink Seasalt & Woodpeckers at Cairo Jazz Club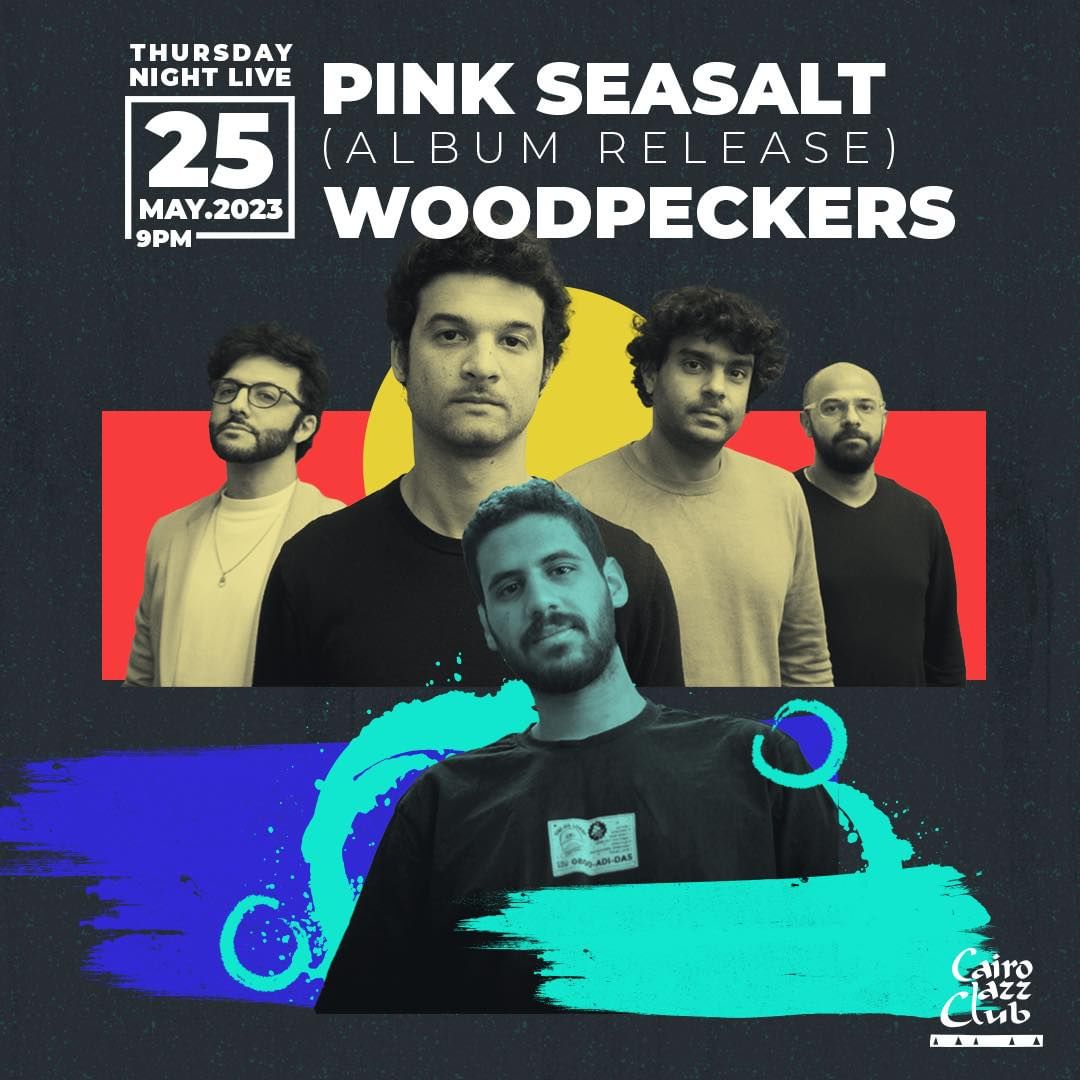 Don't miss the electrifying blend of neo-psychedelic vibes and soulful RnB as Pink Seasalt unveil their latest album. Prepare for a mesmerising musical journey, as Woodpeckers will rock the stage with their captivating indie rock tunes next.
For more info, click here.
Ashmawy B2B Mohasseb at Cairo Jazz Club 610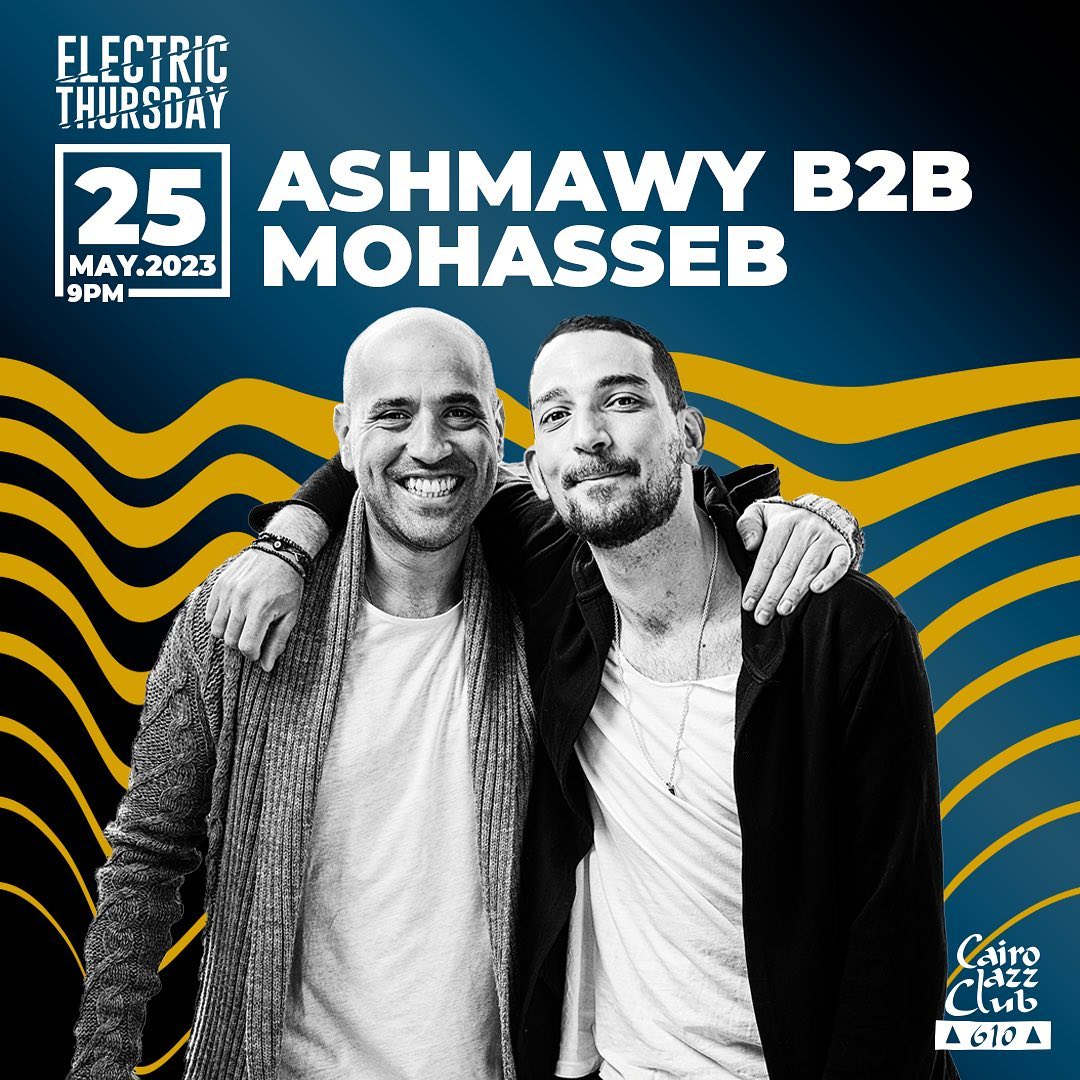 Another Electric Thursday night will shock you back to life after a long week of work. Be ready to dance the night away as Ashmawy and Mohasseb team up for an explosive back-to-back set, delivering a sonic bang of earth-shattering beats and electrifying rhythms.
For more info, click here.
Nashaat Al Alousi at Picasso Art Gallery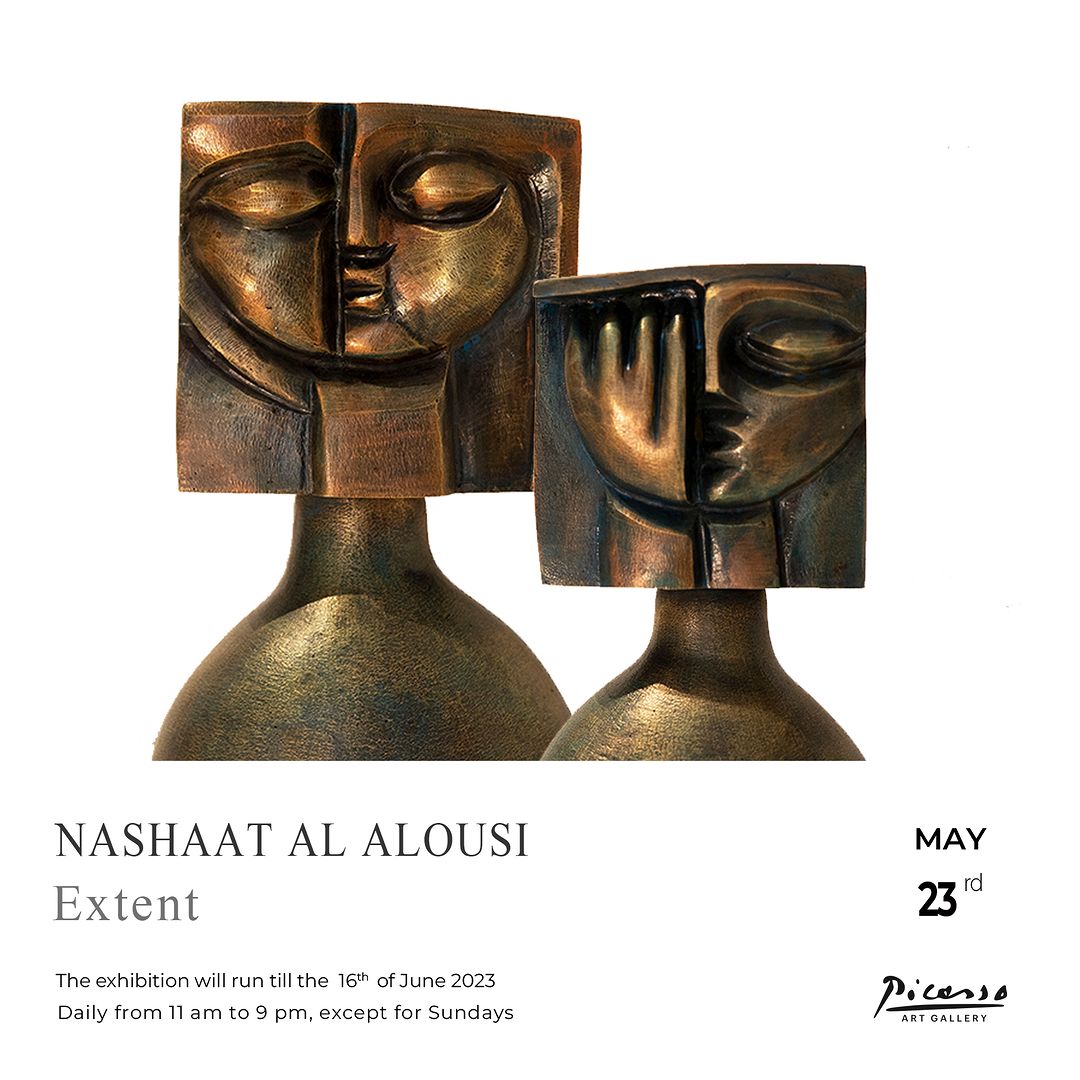 Experience the mesmerising artistry of Nashaat Al Alousi at his captivating exhibit "Extent." Filled with profound sculptures, the show reflects years of experience and artistic brilliance. From Anbar, Iraq, to exhibitions in Lebanon, France, Egypt, and beyond, Al Alousi's work is a testament to his creative depth. You won't want to miss the chance to see his artwork in person. 
For more info, click here.
Friday
MOFU's Farewell at Cairo Jazz Club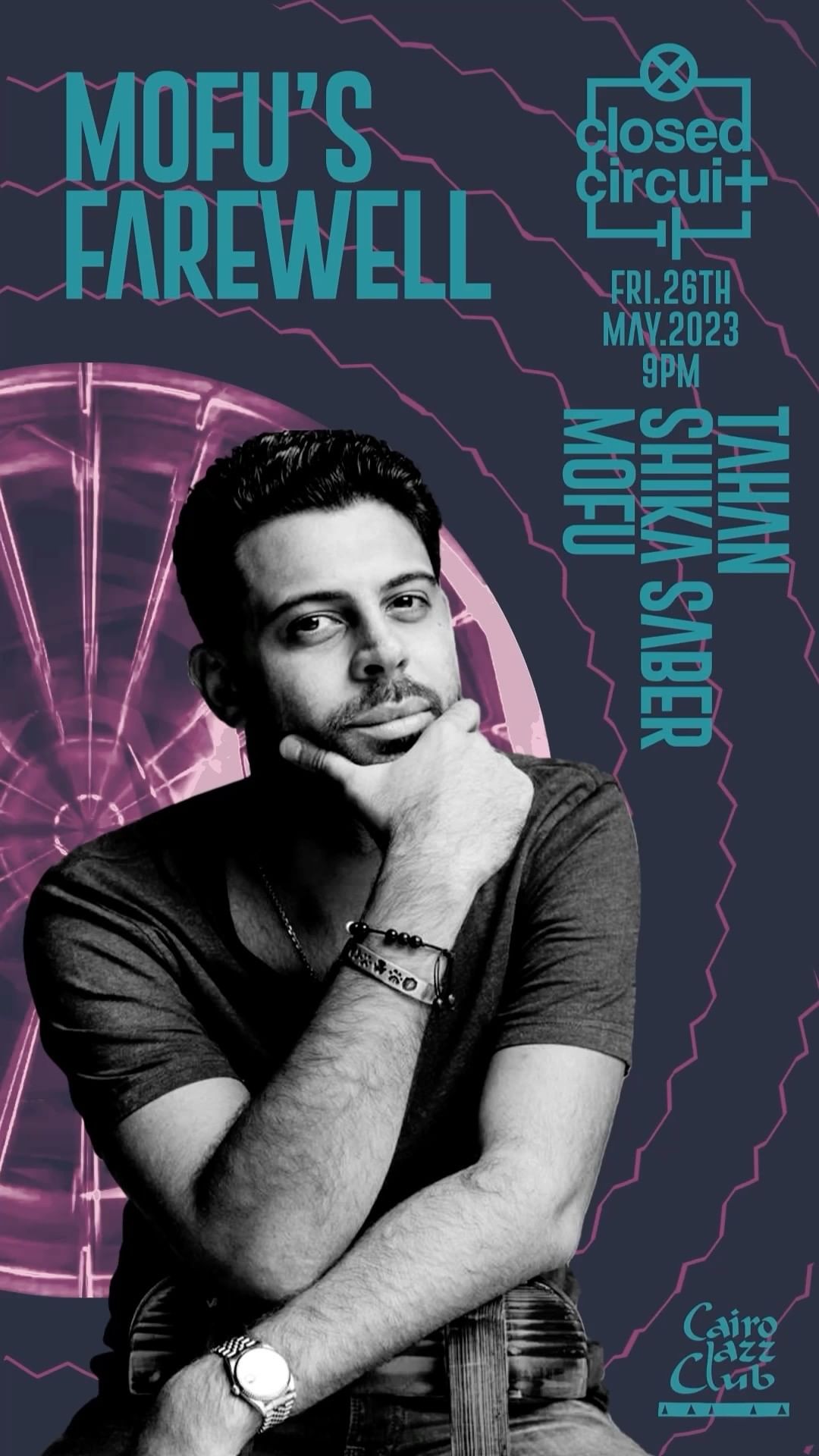 Get your groove on as CJC gives MOFU the send-off he deserves. The club will be the hotspot for melodic beats and outrageous memories this Friday. DJ MOFU will make you move, while local legends Mohamed Tahan and Shika Saber will take charge of the decks. It will be a night of dance-floor mayhem and farewell shenanigans, for sure!
For more info, click here.
Bakir & Disco Misr at Cairo Jazz Club 610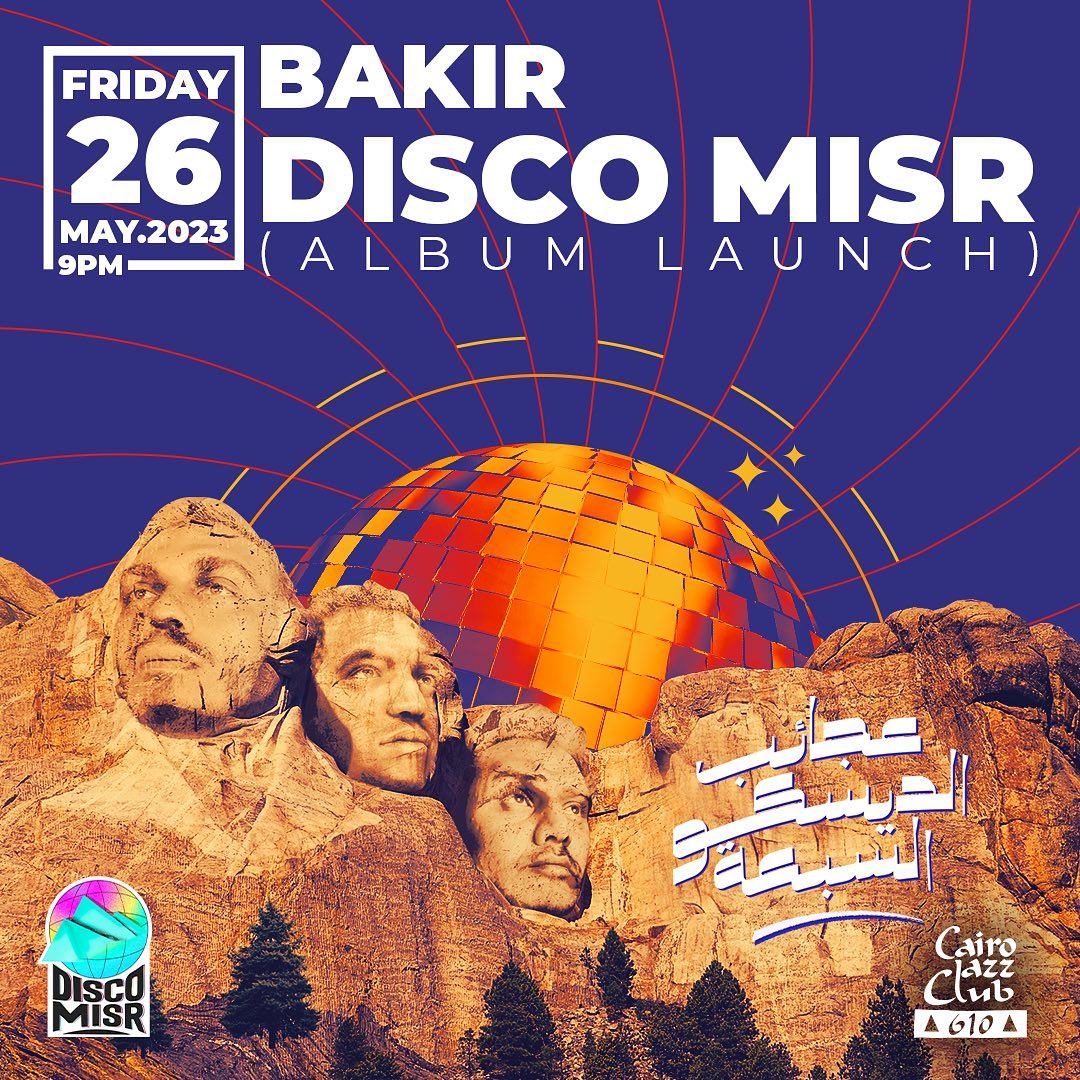 Don't miss the highly anticipated return of Disco Misr at CJC 610 this weekend! With their latest album and hottest hits, they'll keep you on the dance floor until late. The talented Bakir will also kick off and wrap up the night with infectious pop tunes. So tune in for a high-energy Friday night extravaganza!
For more info, click here.
GEM Family Weekend at Grand Egyptian Museum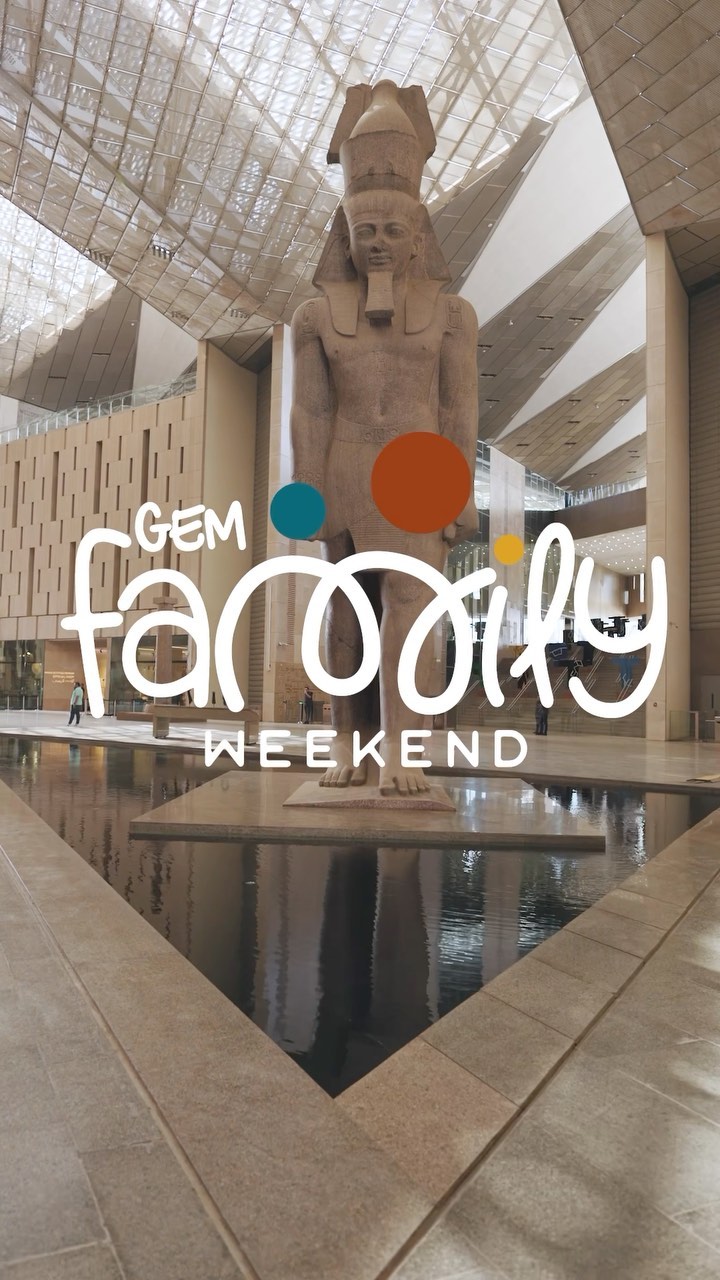 Calling all families who have no plans for the weekend! The Grand Egyptian Museum presents its inaugural GEM Family Weekend this May 26th and 27th, where a thrilling and educational experience awaits with an Ancient Egyptian twist suitable for all family members. Engage in interactive games, arts and crafts, live music, and more as you unite with your loved ones and make unforgettable memories at this not-to-be-missed event.
For more info, click here.
Taylor Swift: After Glow Tribute Concert at Soul Lounge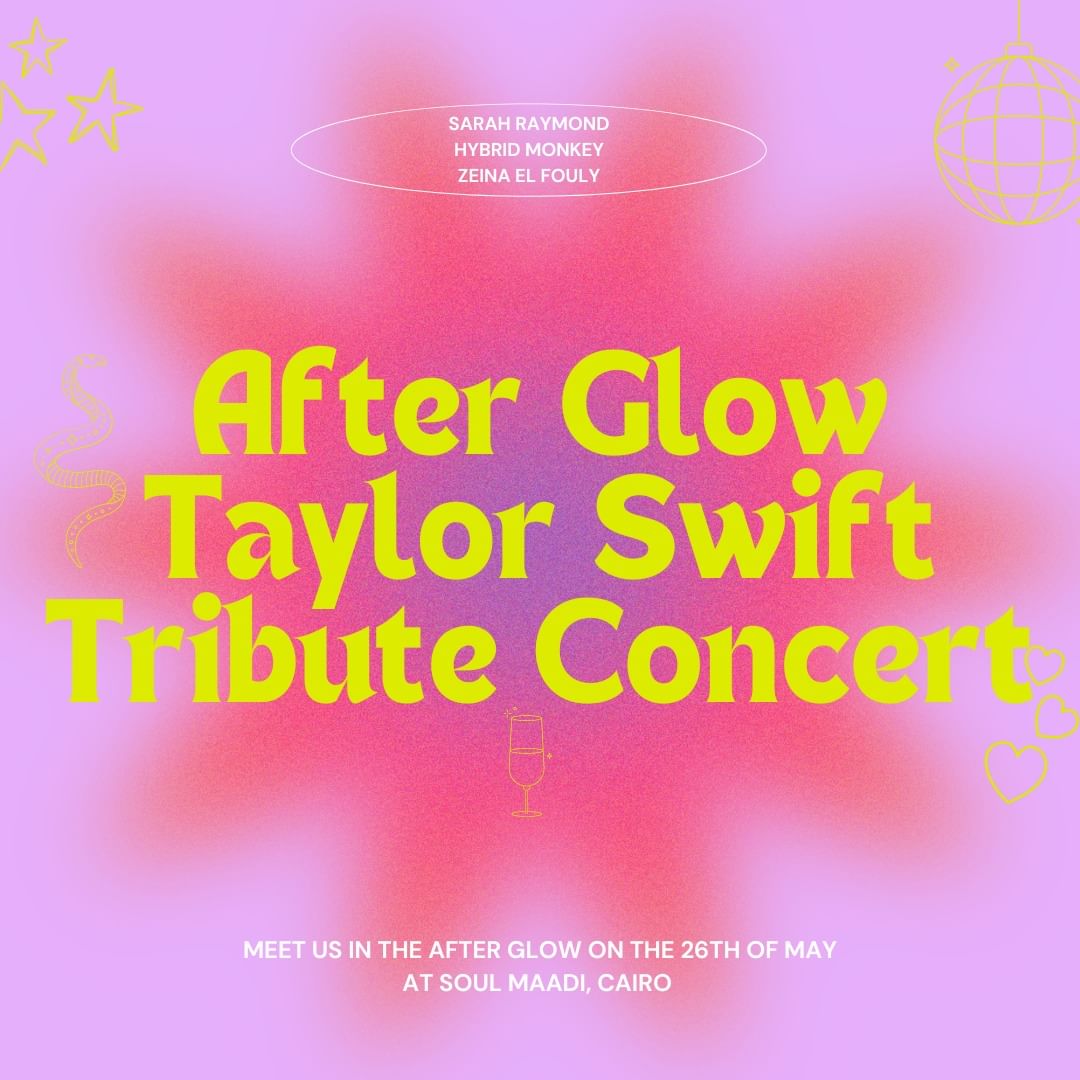 Get ready for a Swift-y extravaganza with Sarah's Taylor Swift Tribute Band! They'll Shake It Off and capture Taylor's magic, delivering stunning vocals, flawless musicianship, and irresistible stage presence. From "Love Story" to "Cardigan," you can immerse yourself in the hits that make Taylor a worldwide sensation in the heart of Cairo.
For more info, click here.
Sebzz & Ouzo at Bullona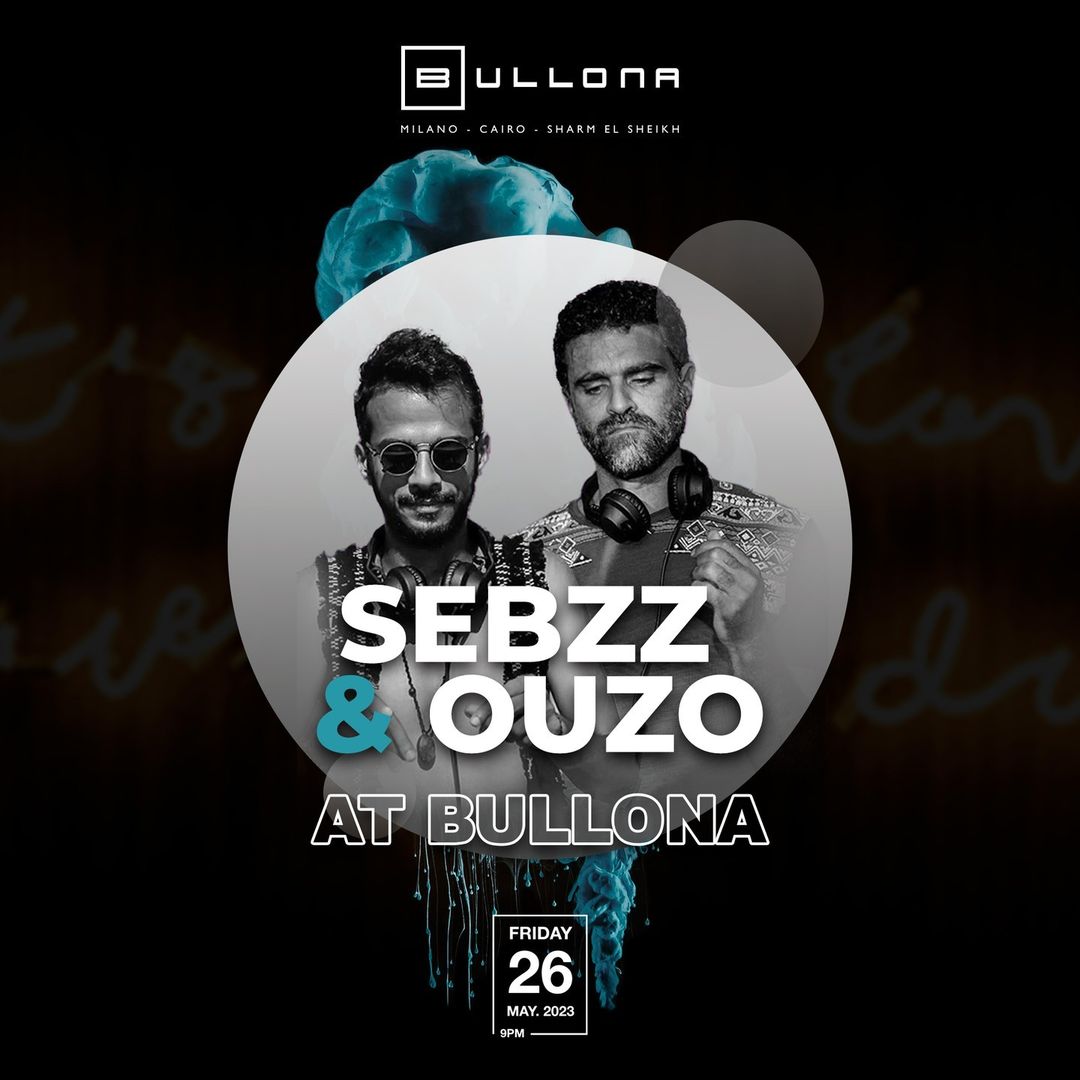 Join the event designed to vanish your worries this weekend as you unleash your party spirit on the dance floor and keep busting moves until late. Experience the pulsating rhythms and indulge in delightful cocktails as the infamous duo Sebzz and Ouzo seize the decks this Friday at Bullona.
For more info, click here.
Noha Fekry at Room Art Space Garden City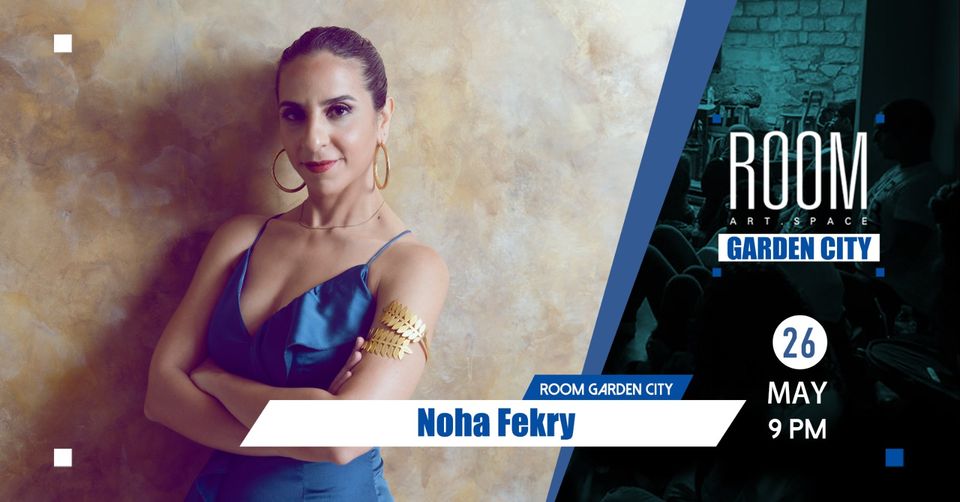 Get ready to indulge in the musical prowess of Noha Fekry, the Egyptian singer and songwriter who discovered her passion for music at a young age within a musically inclined family. A shining star in the Egyptian jazz scene, Noha's journey includes singing with the Riff band and leading her own group to captivate audiences with her talent endlessly. This Friday, she'll take the stage of Room Garden City to entertain and mesmerise the audience yet again.
For more info, click here.
Saturday
Rai-Na at Cairo Jazz Club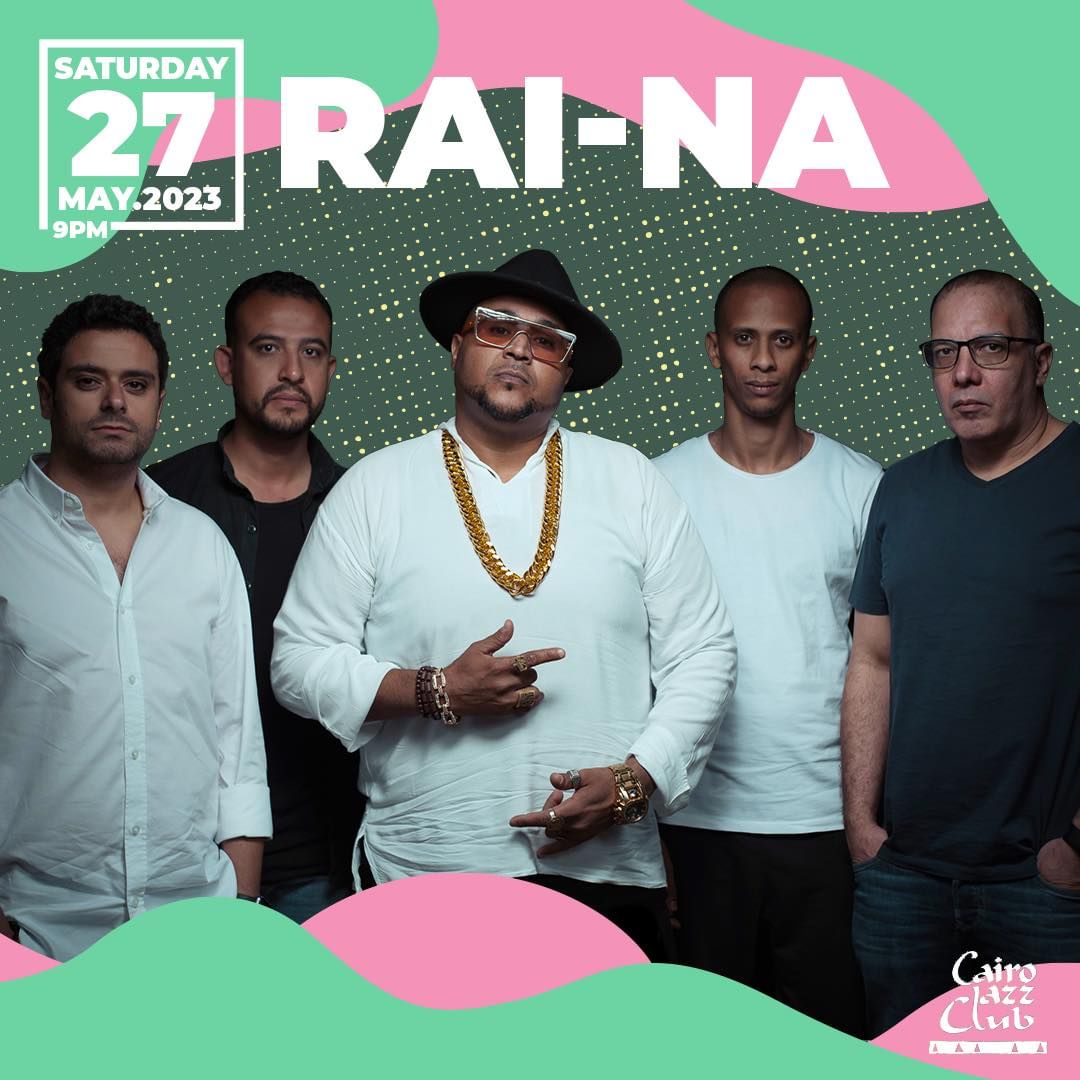 What better way to ignite your Saturday night than with the scintillating rai tunes of Rai-Na? Get ready to be mesmerised as the stage at CJC comes alive with their vibrant performance. Mark your calendars for an unforgettable Saturday night, and don't miss out on this sensational musical experience!
For more info, click here.
Disco-Tech Market at Cairo Jazz Club 610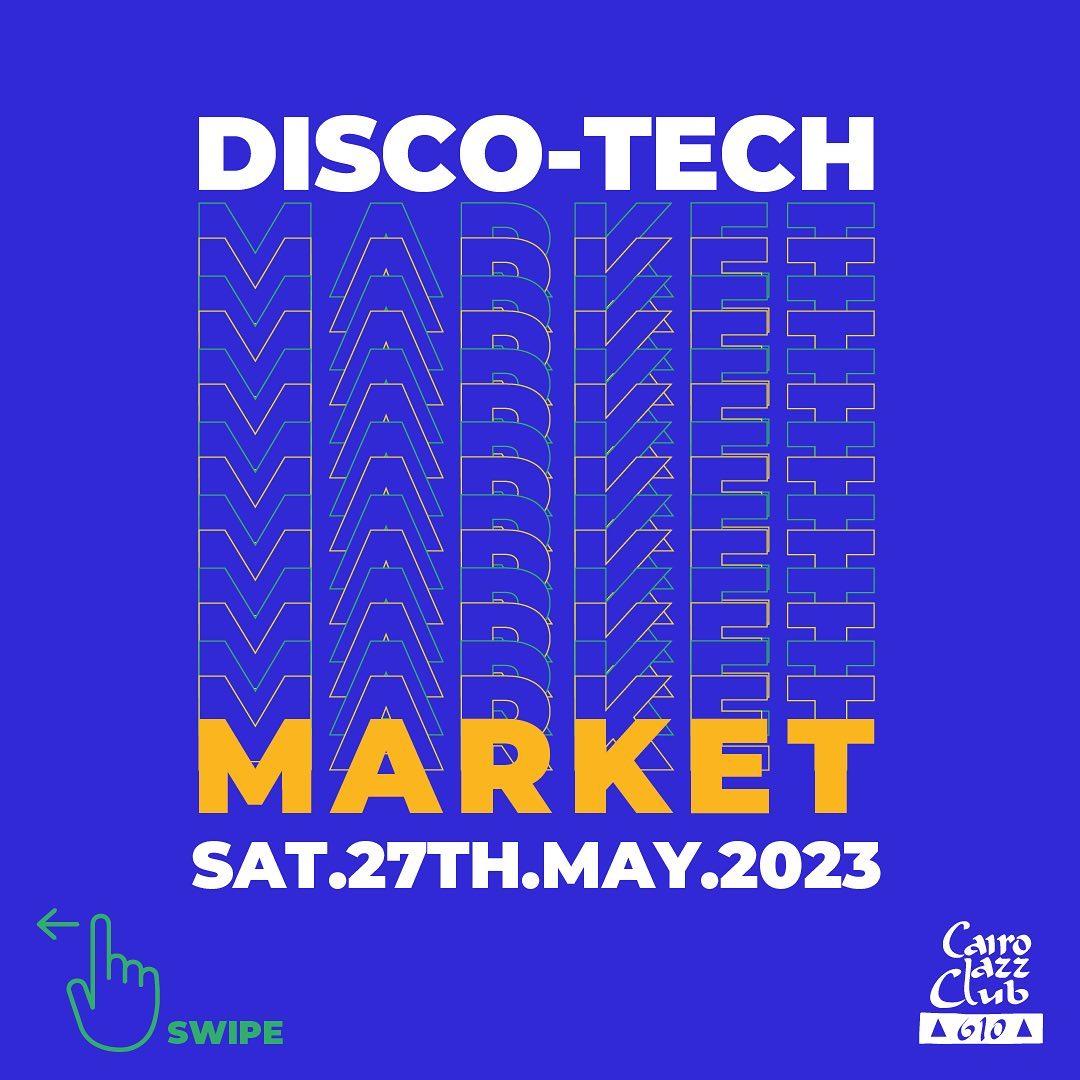 Come prepared for a night of music and market madness at CJC 610! Catch all your favourite brands from Kaf, Sol, Bashkeery, Thea Women, Dina Kamel, One Piece Apparel, and more on 610's Terrace. Join the fun; the club brings you the ultimate party experience featuring a vibrant market filled with amazing finds from local vendors.
For more info, click here.
Paint & Sip at Nile Ritz-Carlton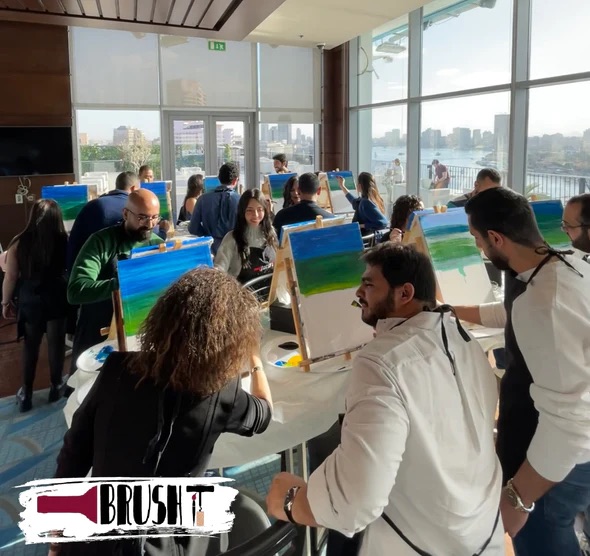 Picture this, on the last day of your weekend; you are sipping on a glass of wine with a paintbrush in hand and your significant other on the side. This can all become a reality this Saturday with Paint & Sip at Out of Nox at The Nile Ritz Carlton.
For more info, click here.
Standup Comedy Night at Room Art Space New Cairo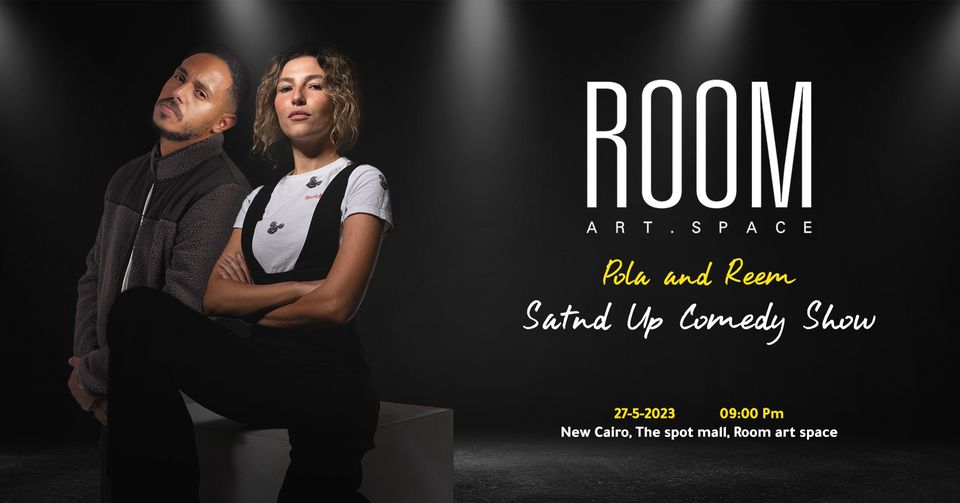 Prepare for an uproarious night of laughter as the dynamic duo Pola and Reem take the stage at Room New Cairo. With their hilarious stand-up comedy, these talented comedians will leave you in stitches.
For more info, click here.