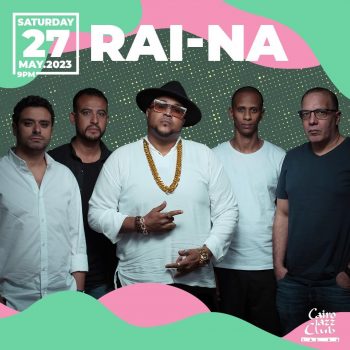 Rai-Na at Cairo Jazz Club
What better way to ignite your Saturday night than with the scintillating rai tunes of Rai-Na? Get ready to be mesmerised as the stage at CJC comes alive with their vibrant performance. Mark your calendars for an unforgettable Saturday night, and don't miss out on this sensational musical experience!
For reservations, send CJC a message between 12 - 8 PM.
Saturday at 9 PM - 9 PM
May 27
CG Live
---