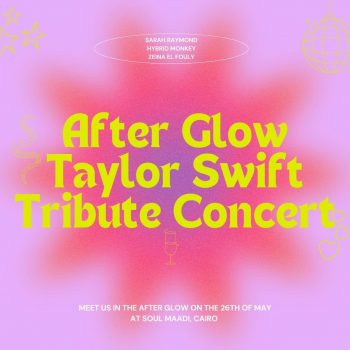 Taylor Swift: After Glow Tribute Concert at Soul Lounge
Get ready for a Swift-y extravaganza with Sarah's Taylor Swift Tribute Band! They'll Shake It Off and capture Taylor's magic, delivering stunning vocals, flawless musicianship, and irresistible stage presence. From "Love Story" to "Cardigan," you can immerse yourself in the hits that make Taylor a worldwide sensation in the heart of Cairo.
For more info, click here.
Friday at 12 AM - 12 AM
May 26
CG Live
---