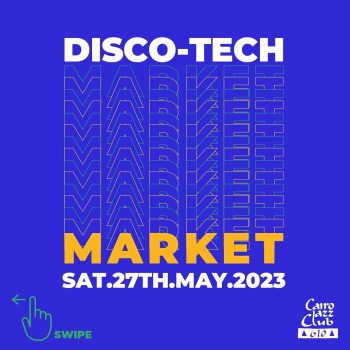 Disco-Tech Market at Cairo Jazz Club 610
Come prepared for a night of music and market madness at CJC 610! Catch all your favourite brands from Kaf, Sol, Bashkeery, Thea Women, Dina Kamel, One Piece Apparel, and more on 610's Terrace. Join the fun; the club brings you the ultimate party experience featuring a vibrant market filled with amazing finds from local vendors.
For reservations, send CJC 610 a message between 12 - 8 PM.
Saturday at 9 PM - 9 PM
May 27
Location
Cairo Jazz Club 610
CG Live
---