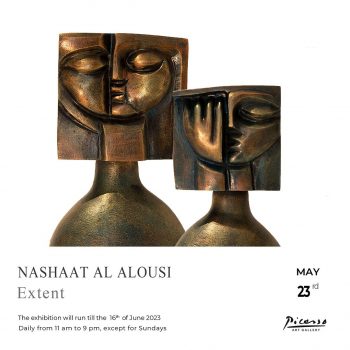 Nashaat Al Alousi at Picasso Art Gallery
Experience the mesmerising artistry of Nashaat Al Alousi at his captivating exhibit "Extent." Filled with profound sculptures, the show reflects years of experience and artistic brilliance. From Anbar, Iraq, to exhibitions in Lebanon, France, Egypt, and beyond, Al Alousi's work is a testament to his creative depth. You won't want to miss the chance to see his artwork in person.
The exhibit is currently being held in Hall 1 of the Picasso Art Gallery and will run until June 16th, starting at 6 PM.
For more info, click here.
Tuesday at 6 PM - 9 PM
May 23 to June 16
Location
Picasso Art Gallery
CG Live
---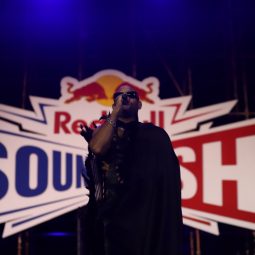 Red Bull SoundClash 2023: Afroto and Sharmoofers Battle for Screams
On May 12th, at the Mall of Egypt, Sharmoofers and Afroto battled it out on stage, leaving it up to the audience, as per SoundClash tradition, to cheer their hearts out and vote in favour of their favourite artists. From Afroto's catchy and cheeky bars to Sharmoofers' Afro-inspired ballads, this Red Bull SoundClash was yet another genre-bending experience!