Yesterday, Egyptian-British actor, Amir El Masry, revealed great news about his career. LIMBO, a film by Ben Sharrock where El Masry plays the main character, has been officially selected for this year's Cannes Film Festival.
You might recognise Amir from his roles in Ramadan Mabrouk Aboul Alamein Hamouda (2008) and Al Thalatha Yashtaghaloonaha (2010) from his early days in acting. However, El Masry was also paving the way for an international career throughout the years. His portfolio features the TV mini-series The Night Manager (2016), and films such as Lost in London (2017), The Arabian Warrior (2018), Age Before Beauty (2018), and the latest Starwars: The Rise of Skywalker (2019), where he played Commander Trach.
We took the opportunity to talk to El Masry as we've been intrigued by his latest accomplishments and how this has been paving the way for a brighter future. We spoke about LIMBO, Cannes, and his past experiences. Not only that, but the talented actor also unveiled a couple of surprises, so make sure to read until the very end.
How have you grown as an actor since your debut in Heneidy's
Ramadan Mabrouk Aboul Alamein Hamouda
?
The film really catapulted my profile in Egypt, which I don't think I was ready for! Even though I came into acting for the art and the love of telling stories, publicity is so important. Egyptians are so supportive of one another, so I wanted to be patient with my career. Rather than seeking instant recognition, it was important for me to hone my skills after that incredible experience in Ramadan Mabrouk. That film taught me so much, and it made me realise that my instincts needed to be nurtured. I didn't want to rush into doing so much in Egypt. I think what I've learnt most is that even when working in the UK or Hollywood, to make sure to keep my feet on the ground and remembering that you represent a whole community every time you show up on screen; that community for me is Egypt and the Arab world. 
You've worked on multiple international sets; name three takeaways you've benefited from and would like to bring to the industry in Egypt.
Honestly, I will say that we need more female voices behind the scenes in Egypt. More directors, producers, DOPs, and writers to helm projects. It's a predominantly male-dominated field around the world, but I've seen that it's less so in my experiences in Egypt. We have a plethora of amazingly talented women in Egypt, and I would love to see more of a shared experience. Only then can we have a show that represents Egypt from an equally male and female gaze.  
The second thing is how sometimes, depending on the budget, we would have rehearsals and time to choreograph certain sequences. I understand that because of Ramadan deadlines, we don't always have that luxury, but it would be nice to fit that in to make sure the scenes are the best they can be. 
Lastly, I will say that international sets are always so organised with their scheduling, and they plan months ahead. When I did that Ramadan series with Mai Ezz El Dine, while it was so much fun, we sometimes didn't know what scenes we'd be filming the next day or we'd be working for several hours to finish ahead of Ramadan. That makes the conditions uncomfortable for many people, especially those who have children. So I'd say, organisation is key. 
Tell us more about your Star Wars experience.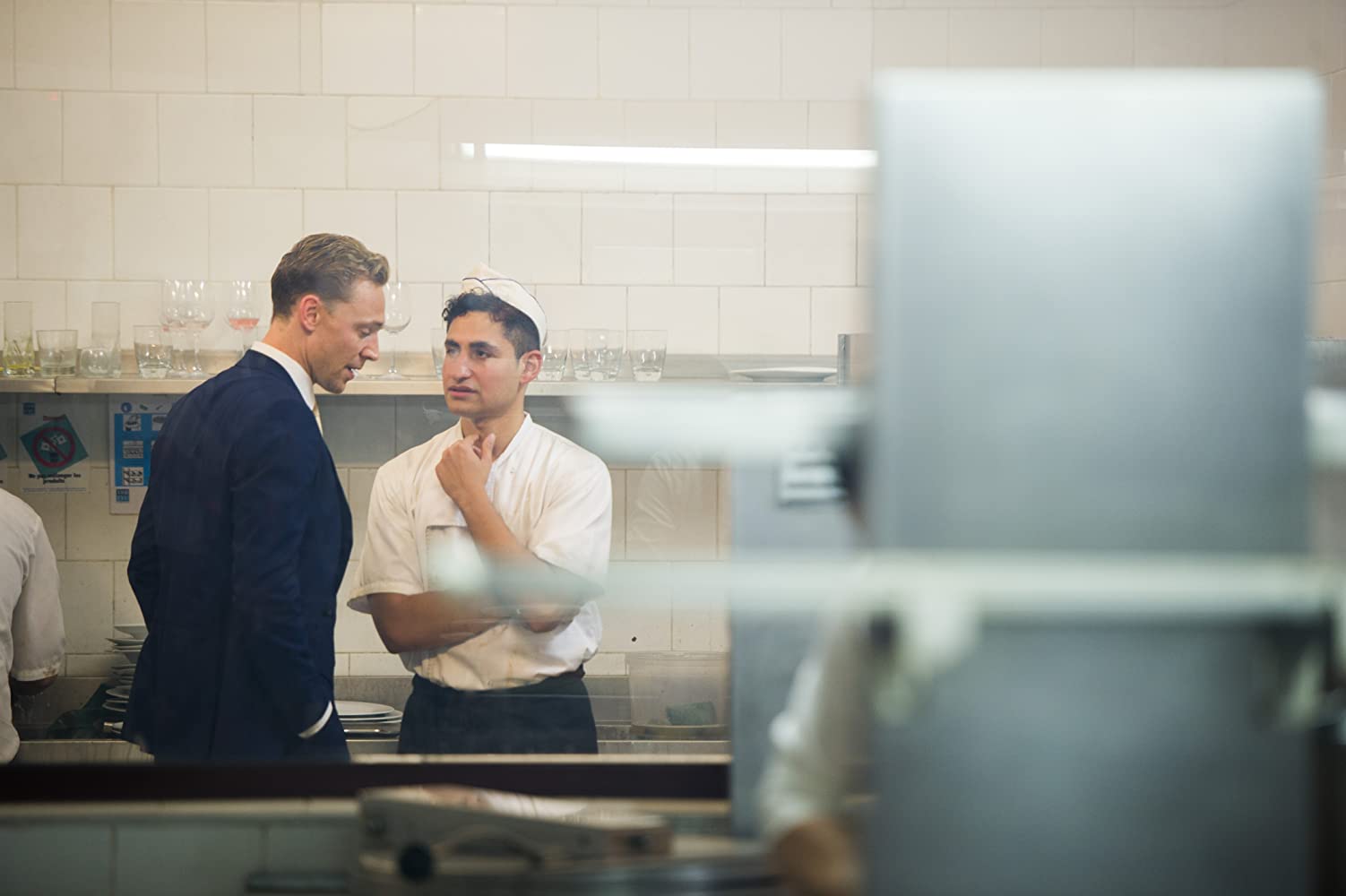 Via IMDb
I got a call from the casting director who cast me in The State (which I urge you to see if you haven't!) who asked me if I wanted to play Commander Trach in Star Wars. I tried to be all cool over the phone and just say 'yes' *laughs*. She said I wasn't allowed to tell anyone about it; not even my family! In fact, it was so secretive that the whole cast was only allowed to read the script or scenes for the day on location, and under surveillance in case it was leaked! The actual set was incredible. I geeked out at seeing Chewbacca, C-3PO, and of course, the director JJ Abrams – who is like a big kid – full of energy and a real actor's director. He gave me more stuff to do than I was given in the script. What was crazy after I finished filming was that they make figurines out of every character that makes the final cut. They put me in a 3-D camera booth with over 200 cameras and took 360* photos of my whole body in costume. I may have done bigger roles, but this is really a part of history, so to have even a few scenes in this movie was a real 'pinch me' moment. 
Which stunned you more: Landing a lead role in the British production, LIMBO, or the fact that it'll be premiering at Cannes Film Festival? How did you feel when you received both news?
From the moment I received the script, I knew LIMBO was going to be special. I have never cried and laughed at the same time from reading a script. I just had to be in it, and I had seen Ben Sharrock's film, Pikadero, which was so unique and imaginative. His way of storytelling is so different from what anyone is doing right now. The film is quirky and offbeat but with really humane characters that you feel for and want to invest in. When I met Ben and Irune Gurtubai, the producer, I fell more in love with being a part of this story and how important the message behind it is. It wasn't going to be easy, and we have a huge responsibility in our hands to carry the message of refugees with as much integrity as possible. 
To combine that with being accepted by one of the biggest and most prestigious festivals in the world was UNBELIEVABLE.  I was definitely stunned and elated when we had received offers from the Cannes Film Festival and other major festivals. It was always a dream to have films there. In the end, the team had decided for it to premiere at Cannes; but it was a huge surprise for it to be selected considering the fact that over 2,000 films had applied!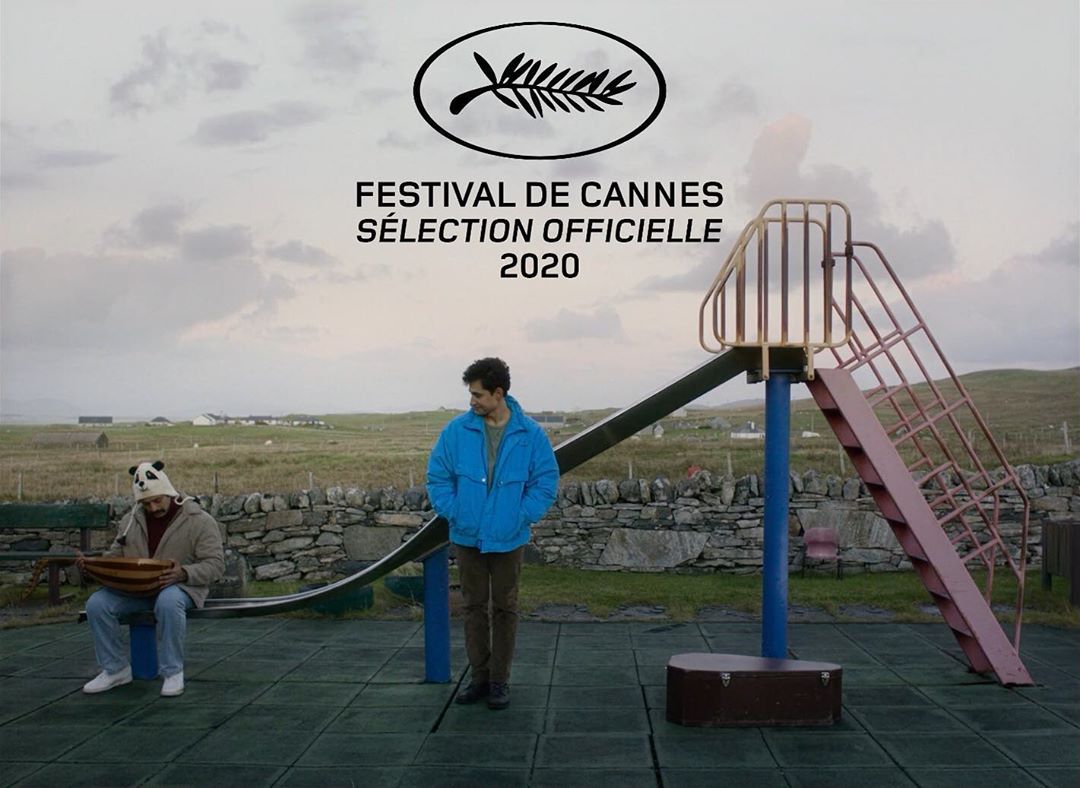 Via Amir El Masry
We heard that LIMBO is not the typical kind of film. How does it stand out, and who do you recommend it for?
Honestly, I would say LIMBO is Sharrockian! Ben has a unique touch with his films. It's quirky, heartbreaking, and so funny! It's unlike anything I've seen before. The president of the Cannes Film Festival, Thierry Fremaux, has compared the film to Wes Anderson's, who I am a fan of, but Ben's focus is on the characters. He has created a full and rich world in LIMBO that makes it as much about the story as it is about Omar (who I play in the movie) and the other full and rich characters. Anyone who loves Wes Anderson, Elia Suleiman, or Aki Kaurasmaki will not be disappointed! 
When can the Egyptian audience expect to watch LIMBO?
We will make a plan for Egypt and the Middle East to see it. I have good relationships with both El Gouna Film Festival and Cairo Film Festival, so we would be grateful to have this at either of those festivals in Egypt first. 
Who would you love to work with (both locally and internationally)?
So many! I'll say three each to not be greedy! 
Egypt: Kamla Abu Zekry, Marwan Hamed, and Mohamed Diab. 
Internationally: Martin Scorsese, Nadine Labaki, and Steve McQueen
Which Netflix/international series would you like to star in?
Sex Education, La Casa De Papel, and Breaking Bad would be shows I would have loved to have been a part of, but more so since I am a fan of them!
Any other projects in the works?
I have a new Netflix series coming out this Autumn! It's called The One and another show which is under wraps for now with HBO. So I am very excited to reveal those two closer to the time!