Yesterday, June 3rd, Pierre Lescure, the president of the festival, and festival director, Thierry Frémaux, announced 56 selections for the 73rd edition of the prestigious event that was supposed to be held in May 2020. Two years after the selection of Abu Bakr Shawki's Yommedine, another Egyptian filmmaker made us proud when her film, Souad, made it to the 56-film list.
Souad is directed by Ayten Amin, and it's her second feature film after her debut, Villa 69. The film was written by Mahmoud Ezzat, and the entire cast consists of new talents, such as Sarah Shedid, Basmala Elghaiesh, Hager Mahmoud, Bassant Ahmed, and Hussein Ghanem. Also, the film was produced by Sameh Awad, Mark Lotfi, Mohamed Hefzi, as well as Tunisia's Dorra Bechoucha.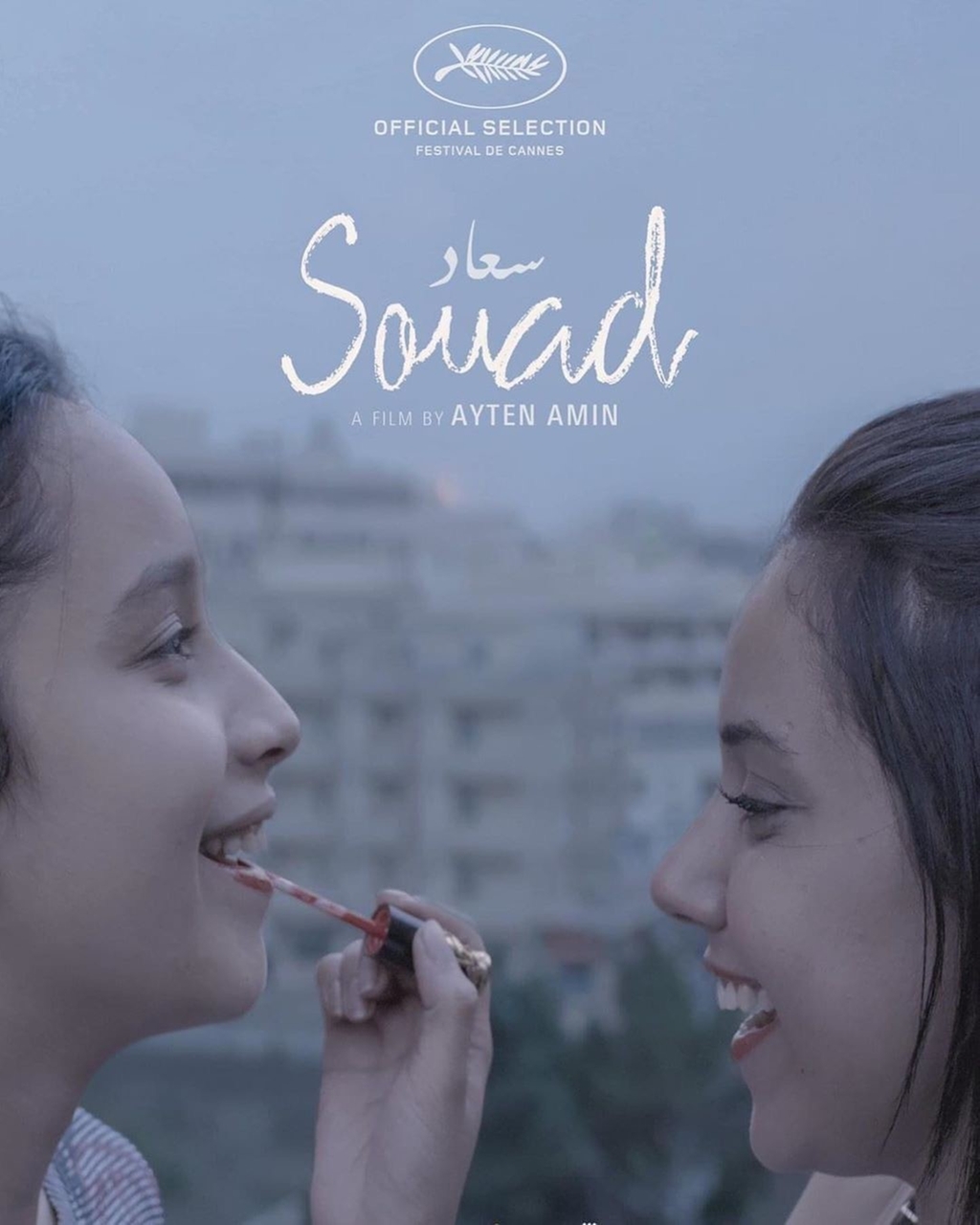 Yommedine and Souad are not the first Egyptian films to make it to Cannes. Movies such as Dunia by Mohamed Karim made it in 1946, as well as Youssef Chahine's Ibn El Nile and Seraa' Fel Wadi in 1952 and 1954, and Ahmed Badrakhan's Leilet Gharam in 1952.
Due to the global pandemic, the Cannes Film Festival could not physically take place as planned, even after it was rescheduled to July. But instead of cancelling an event that is considered one of the most prominent events in the world of cinema, it was decided that it would take a different form. In support of the industry, and so that the filmmakers' hard work not to go to waste, the festival continued to accept submissions, and for the first time in its history, it has received over 2,000 submissions.
"Coming soon to a theatre near you; the formula has never been so compelling. We will see it soon; cinema is not dead, it's not even sick," Frémaux wrote.
The festival board also announced the launch of Marché du Film Online; a standalone online market which will be held from the 22nd to the 26th of June in support of the industry professionals.