Featured image via Downtown Magazine
Can you hear the footsteps, the heavy breathing, and the wind whistling? That's the sound of Halloween approaching. It's about time to get your costumes ready, but we'll get to that later. First, you need to decide where you'll be spending this spooky night. Check out the hottest, upcoming Halloween parties in Cairo below. For more events, check out our calendar.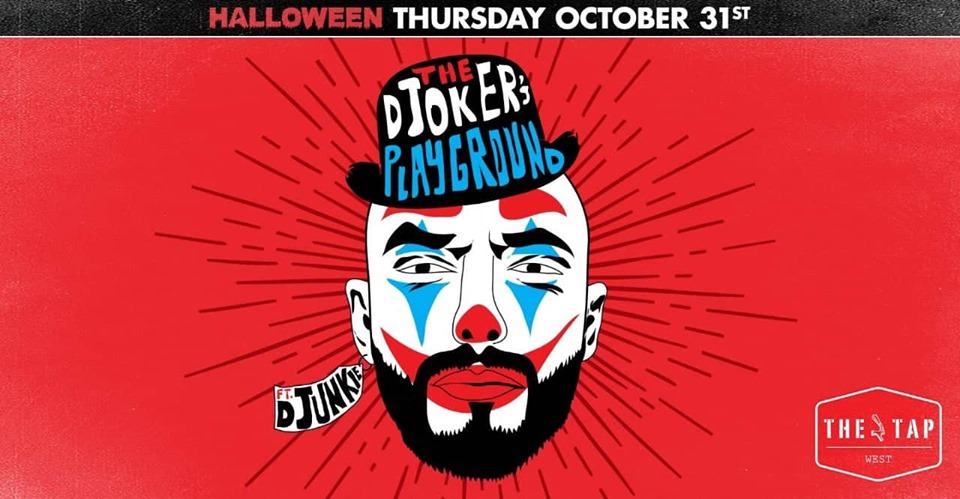 Laugh hysterically this halloween with DJunkie as he pulls his DJoker attitude on you with his sick hop-hop and R&B beats. If this tickles your fancy, head to the DJoker's playground at The Tap West. For reservations, shoot them a Facebook message.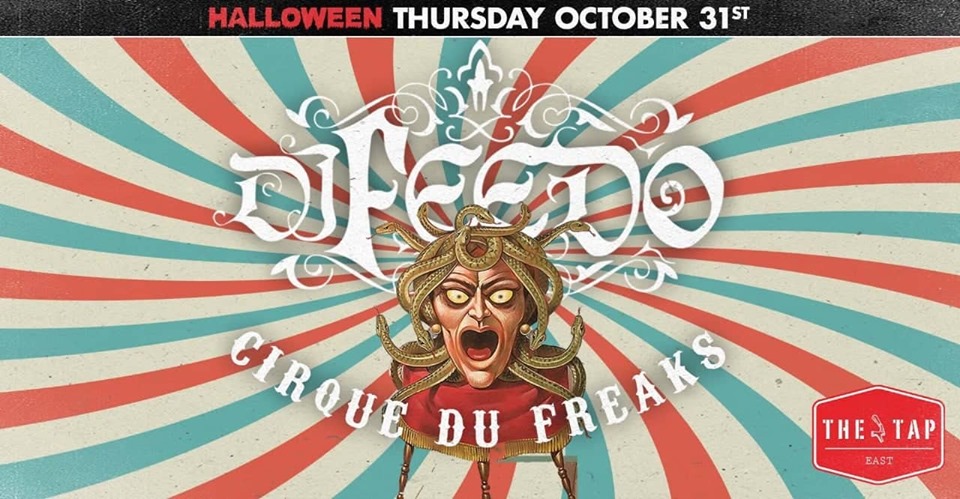 Halloween is the time of the year when you get to be all freaky. If that's your thing, head to the East side of Cairo as DJ Feedo will be making sure you get all the crazy vibes you need. For reservations, send a Facebook message to The Tap East.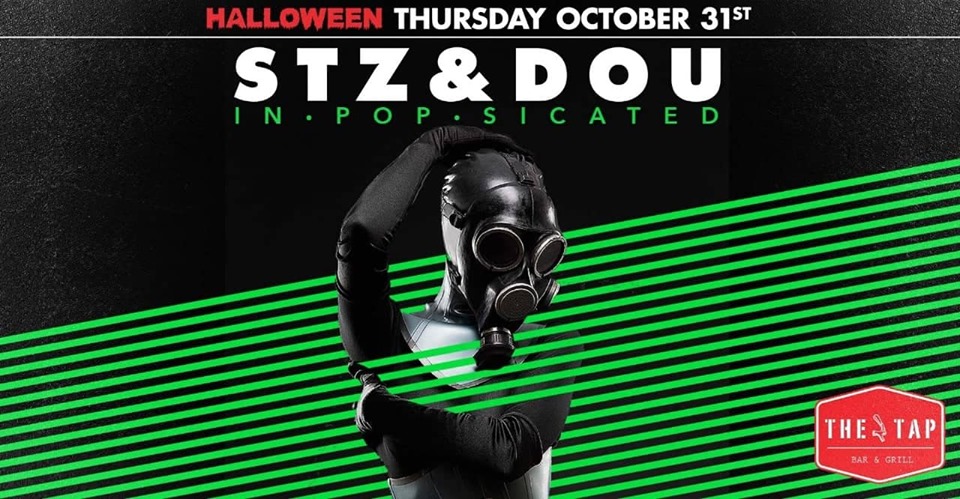 The Tap Maadi this Halloween will be glowing in the dark as STZ and DOU take you on a spooky, yet very entertaining, journey. For reservations, send a message to The Tap Maadi on Facebook.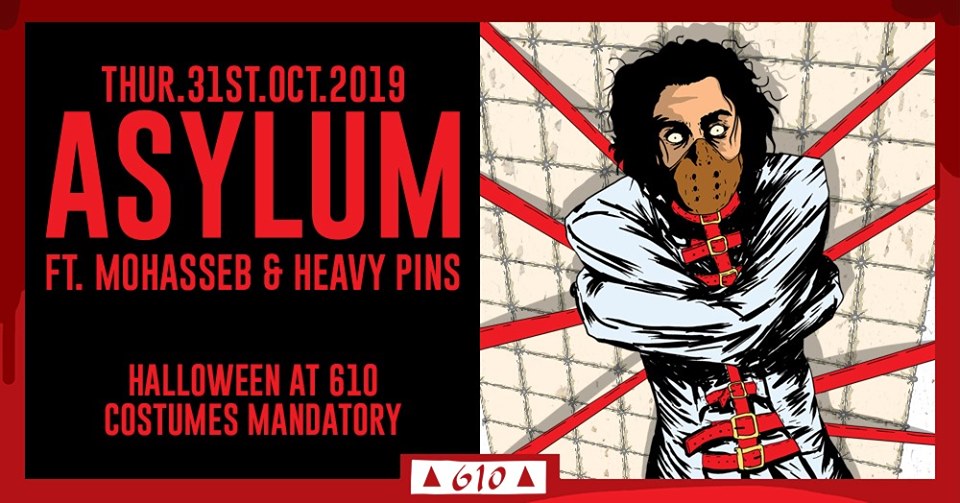 Cairo Jazz Club 610 will be turning into a crazy asylum this Halloween. And with Mohasseb and Heavy Pins in charge of music, it'll be wilder than ever for sure. Don't forget your crazy costume!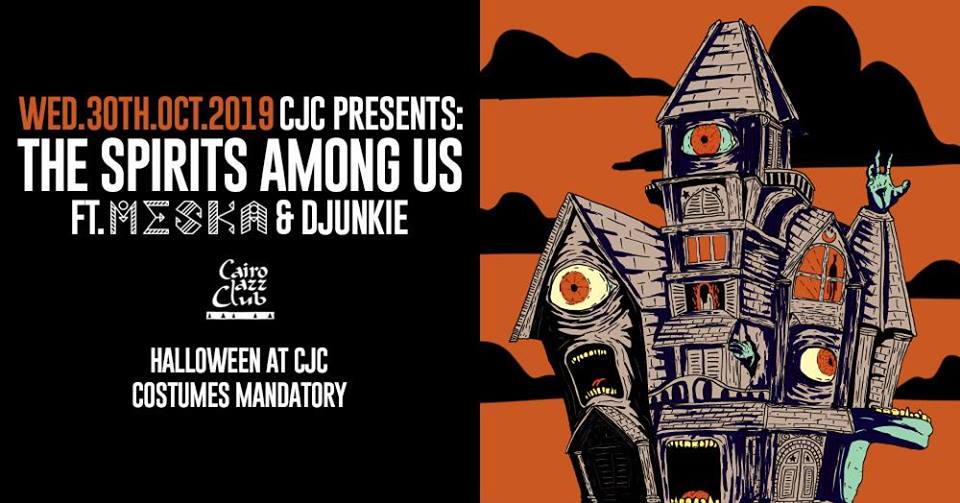 Get spooky this halloween a day earlier this year with MESKA and DJunkie who'll be playing at Cairo Jazz Club. Your all time favourite party venue will be turning into a haunted house, so don't forget your scary costume.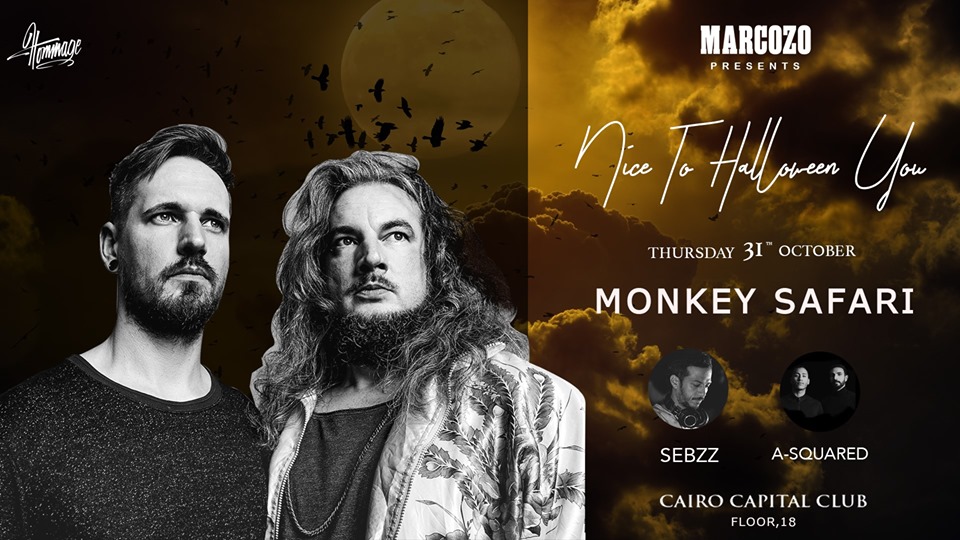 The famed German duo, Monkey Safari, are set to perform at Cairo Capital Club this halloween. Local electronic favs, Sebzz and A-squared, are also joining. Booking is via Qube app.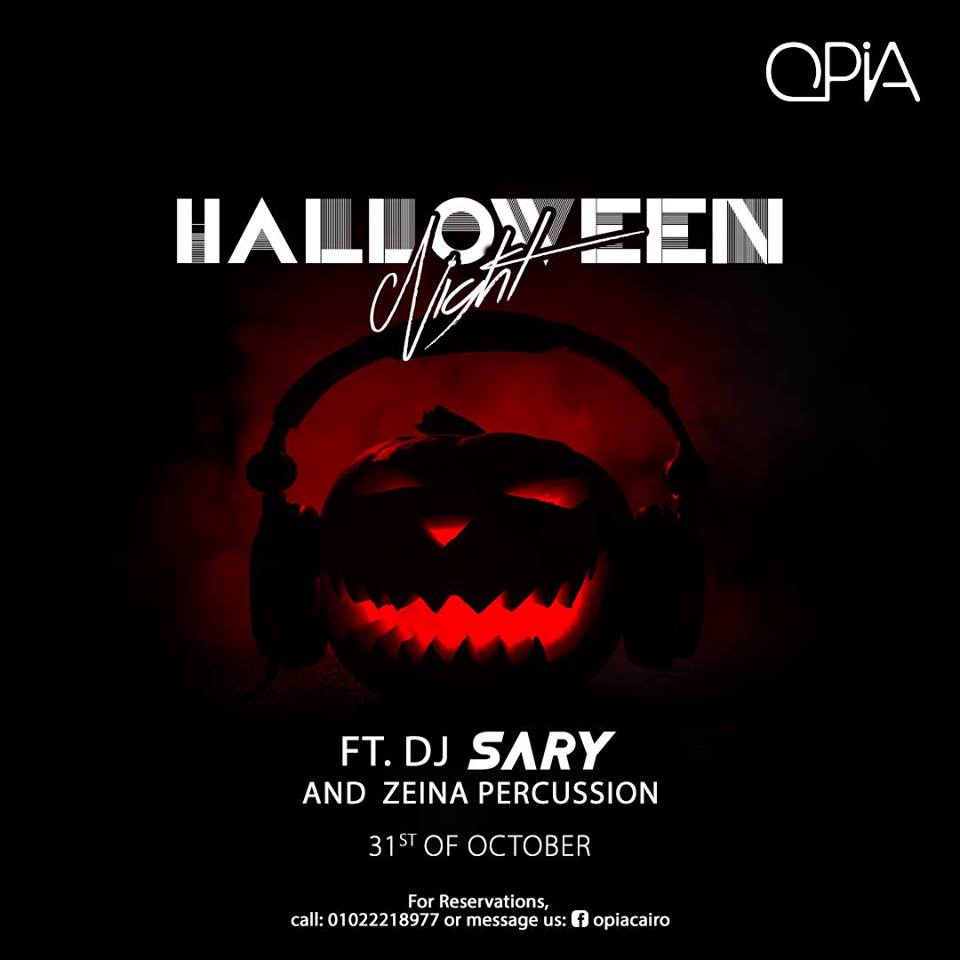 Enjoy this spooky Halloween up in the gloomy sky. OPIA will be having DJ Sary and Zeina the percussionist to keep you entertained all night long. For reservations, message OPIA on Facebook or call 01022218977.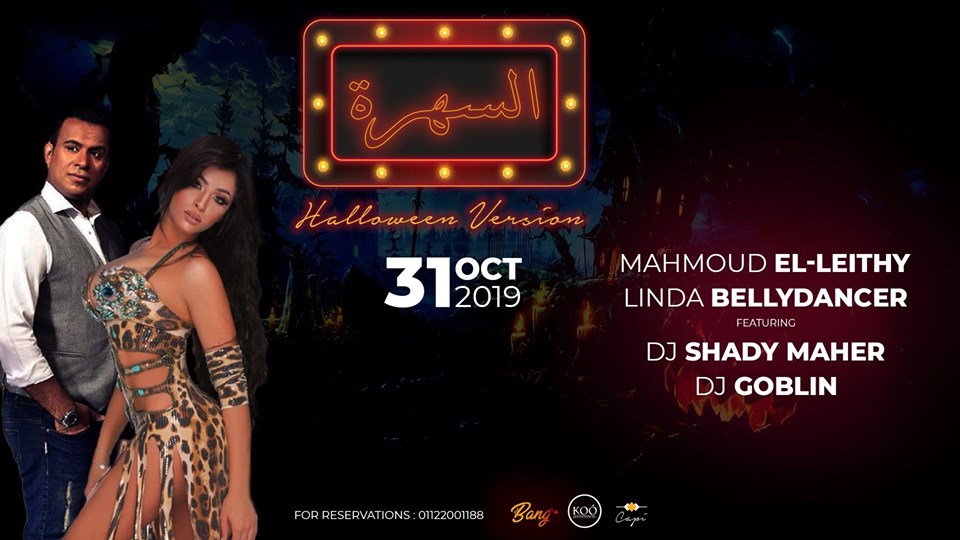 Who needs pumpkins and ghosts when you could spend Halloween the oriental way? Koo Bar & Lounge brings you El Sahra this Halloween, featuring Mahmoud El Leithy and belly dancer, Linda. Not just that, but DJs Goblin and Shady Maher will be there to make sure you dance all night long. For reservations and inquiries, call 01122001188.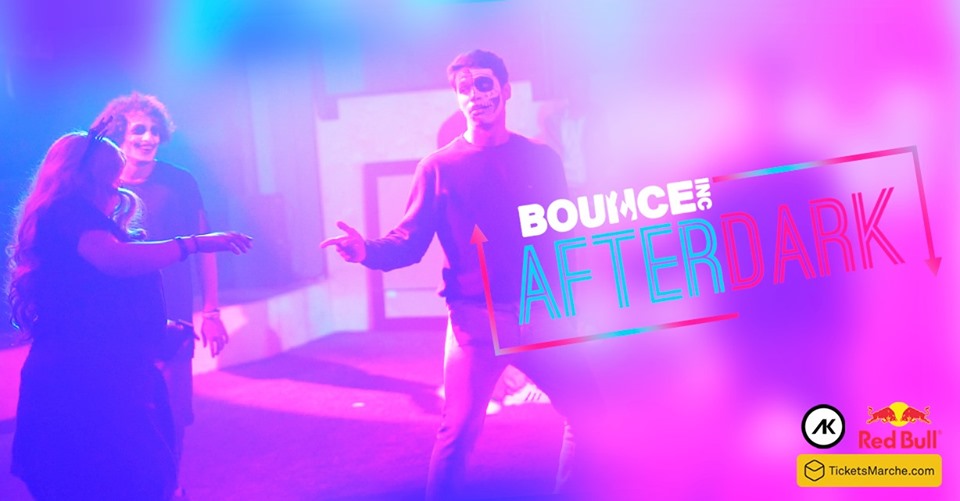 Who said you have to party at the club when the club can come all the way to Bounce? Hit the trampolines and show off your tricks as AK plays the hottest hits at Bounce's After Dark event this Halloween. Tickets are for EGP 500. For online booking, click here.
P.S: Cairo's newest party venue will also be hosting a party on the 31st of October. However, no details were announced yet. Stay tuned for more information soon.