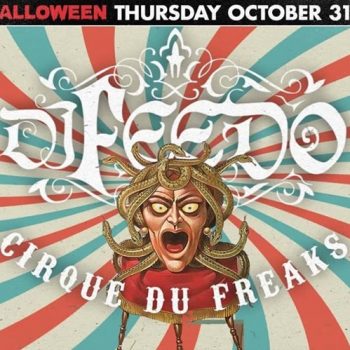 Cirque Du Freaks ft. DJ Feedo @ The Tap East
Halloween is the time of the year when you get to be all freaky. If that's your thing, head to the East side of Cairo as DJ Feedo will be making sure you get all the crazy vibes you need. For reservations, send a Facebook message to The Tap East.
P.S: Costumes are mandatory.
Thursday at 10 PM - 3 AM
October 31 to November 1
CG Live
---