Like Usher once said, "thank god that the week is done; I feel like a zombie gone back to life". Instead of eating brains and terrorising innocent civilians to rid your stress of the week, drink tasty cocktails and party like there's no tomorrow with Egypt's hottest DJs and musicians. Pick your favourite party spot and artist to see live or spend your evening laughing with Egypt's funniest comedians. From Memphis Records' anticipated music festival featuring the hottest artists to Mohamed Helmy's hour-long special of gut-wrenching jokes following his return to Egypt, this weekend guide has all the fun events to make your weekend memorable!
Thursday
K-Sab, Sherif, Tex, & Doomaz at Cairo Jazz Club 610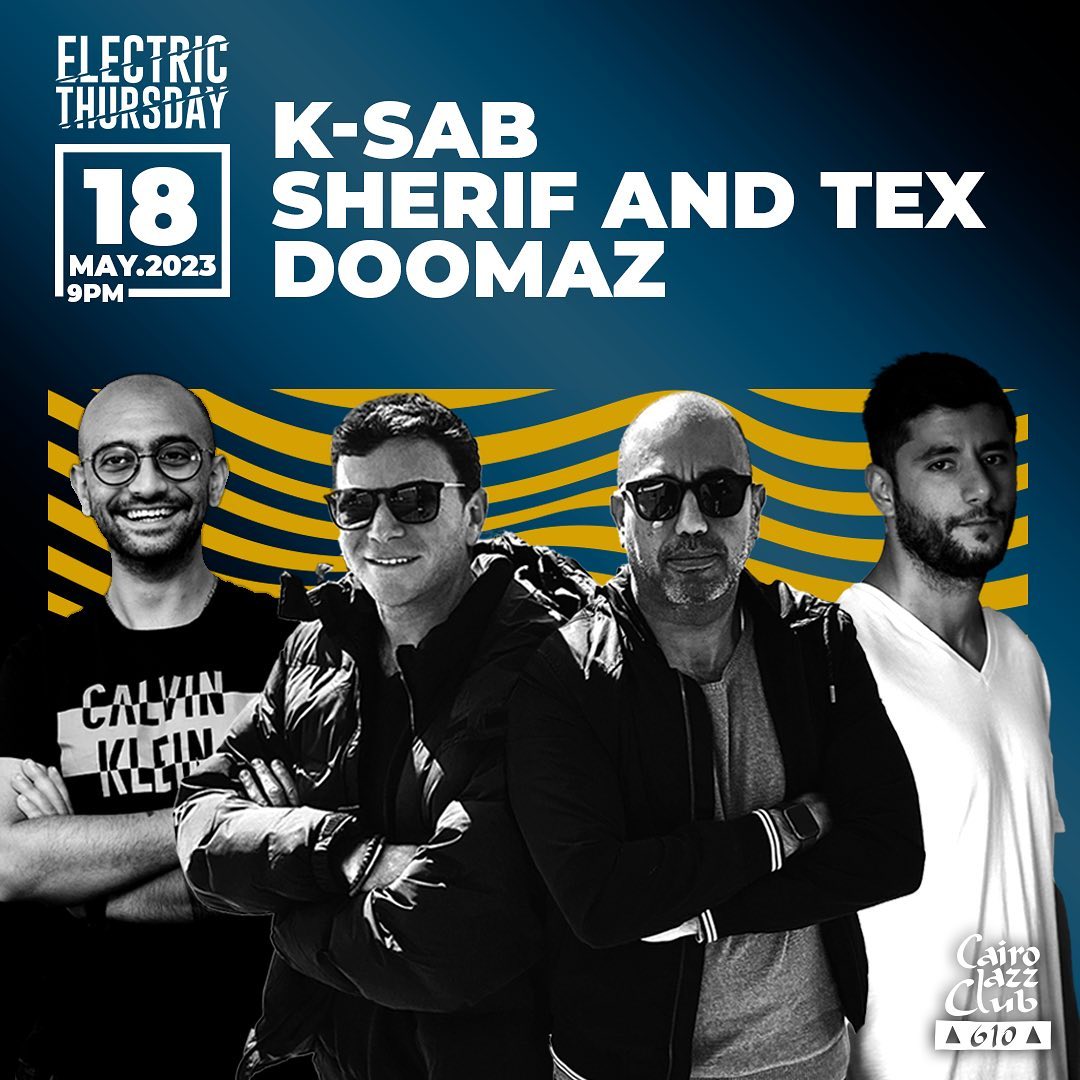 Get ready for a high-voltage start to your weekend with Electric Thursday at CJC 610! It's time to turn up and ignite the dance floor with the hottest DJs from Dubai to the heart of Cairo. Experience the explosive energy of K-Sab, Sherif, Tex, and Doomaz as they take over the turntables and make your night worthwhile.
For more info, click here.
Oil Painting Workshop at Darb 15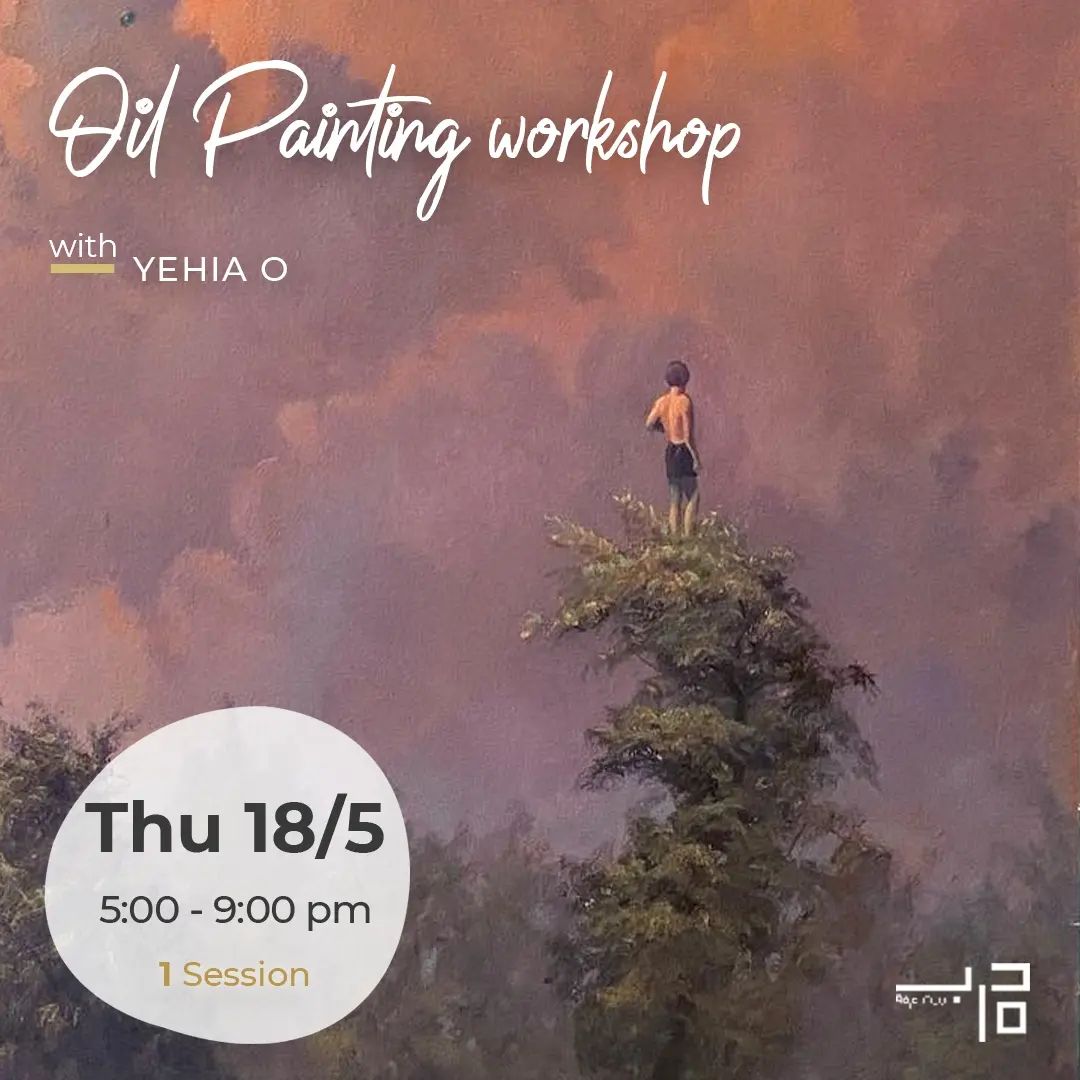 Unlock your inner artist and break free from the typical artist stereotype. Join this painting workshop and discover the joy of expressing yourself through art. No experience? No problem! You'll be given a step-by-step guide from experienced artist Yehia O. that will teach you the basics of mixing pigments to mastering brush techniques. Don't miss the chance to explore oil paints and learn valuable skills like creating gradients, painting landscapes, and more.
For more info, click here.
WKND CMDY at Room Art Space Garden City
Get ready to laugh your way into the weekend with WKND CMDY. Head to Room Garden City this Thursday for an evening packed with uproarious stories and gut-busting jokes. This week's lineup features the hilarious talents of Hamza Bahaa, Esraa Elzarea, Mohamed Kamatcho, Amon Osman, and Dawood.
For more info, click here.
Shika B2B Dozee at Odin The Pool House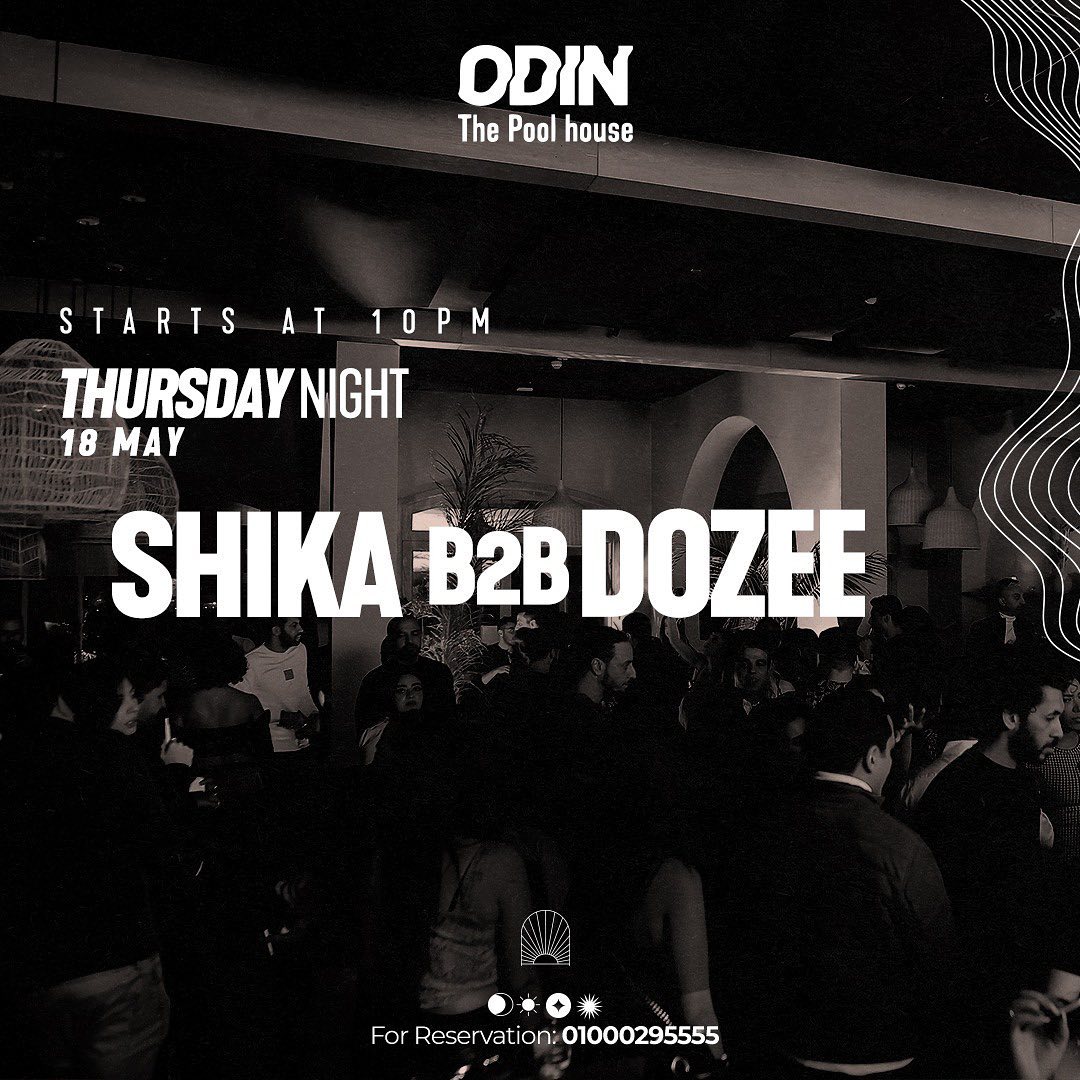 Head to Odin The Pool House on Thursday for an unforgettable night of music served by Shika and Dozee. With these DJs in charge of spinning incredible b2b tunes, prepare to groove all night to fantastic music and kickstart your weekend in style.
For more info, click here.
Infinite Malachite at Gypsum Art Gallery
Immerse yourself in the captivating world of "Infinite Malachite" at Gypsum Art Gallery. Samy Elias's exhibition offers a unique perspective on nature, filled with wonder and exploration. Don't miss this evocative showcase by the Egyptian artist from 15th May to 9th July, open daily from 12 pm to 8 pm.
For more info, click here.
Friday
90's Flashback at Cairo Jazz Club 610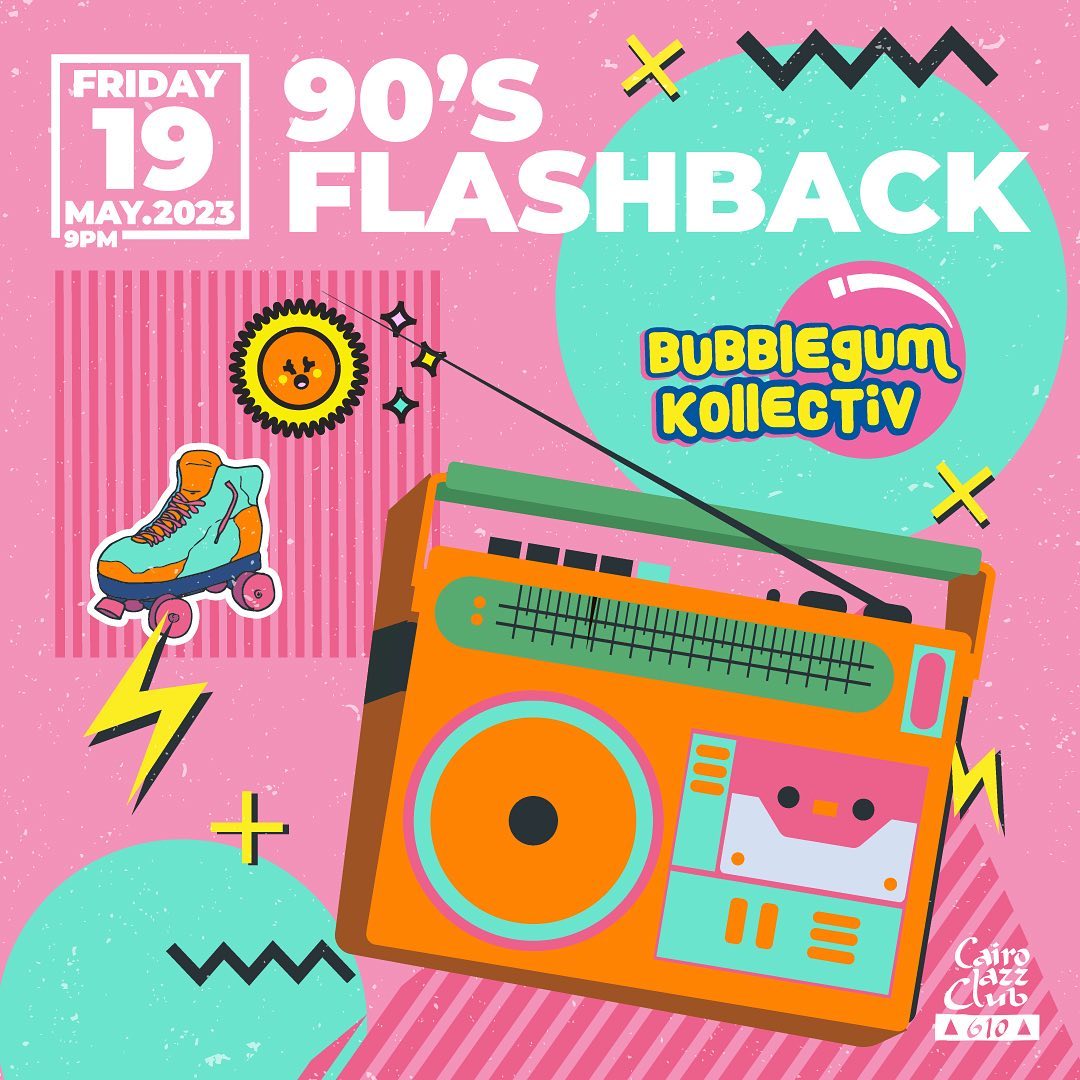 Break out your mood rings and butterfly clips; CJC 610 is about to take you back to a time of dial-up internet and inflatable furniture this Friday. Join Bubblegum Kollectiv as they play all your favourite hits from the good old days. Be sure to channel your inner Spice Girl or Backstreet Boy and make your reservations now!
For more info, click here.
Ashmawy B2B Sebzz at Cairo Jazz Club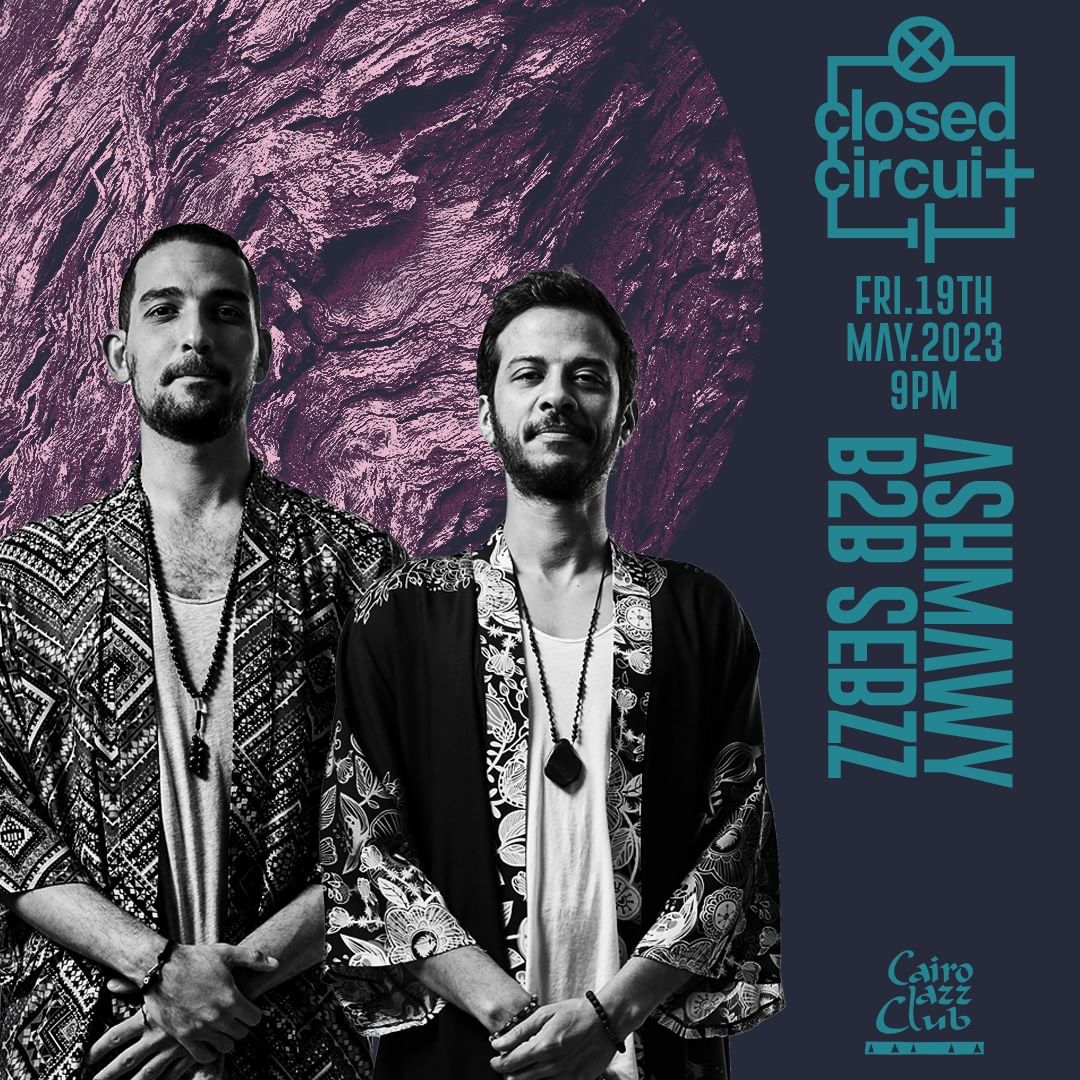 Get ready to dance the night away, as this Friday will bring an electrifying DJ duo to the stage. Ashmawy and Sebzz are joining forces for an unforgettable b2b set to blow your mind and make for an epic stress-melting party.
For more info, click here.
Le 5ème at District 5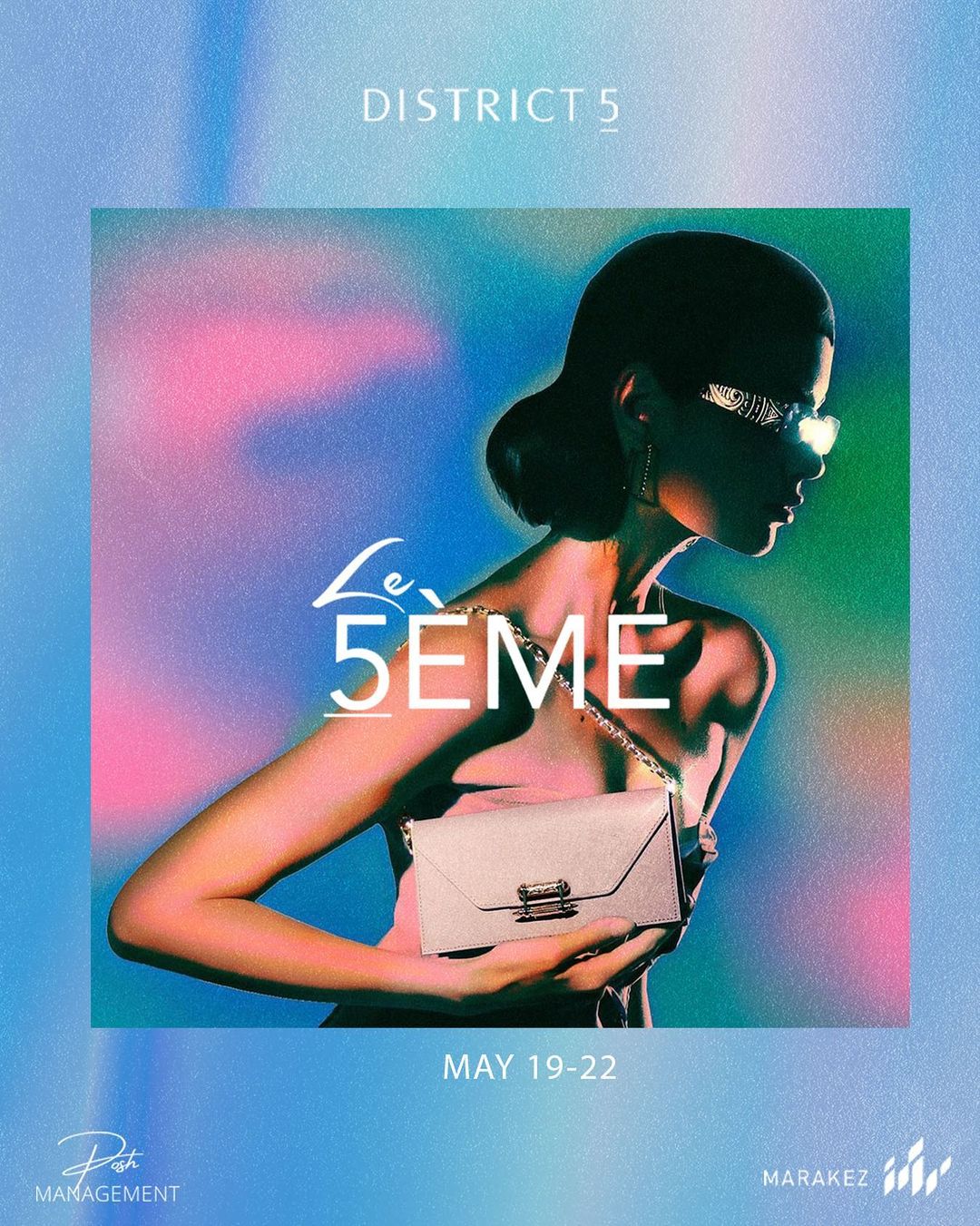 Step into the world of high fashion at Le 5ème, District 5's four-day extravaganza. Rub shoulders with A-list celebrities, admire the creations of 100+ Middle Eastern designers, and immerse yourself in trunk shows, panel talks, workshops, and more. Don't miss out on the ultimate fashion experience that'll help you elevate your style and introduce you to new fashionable items.
For more info, click here.
Paint & Breath at KMT House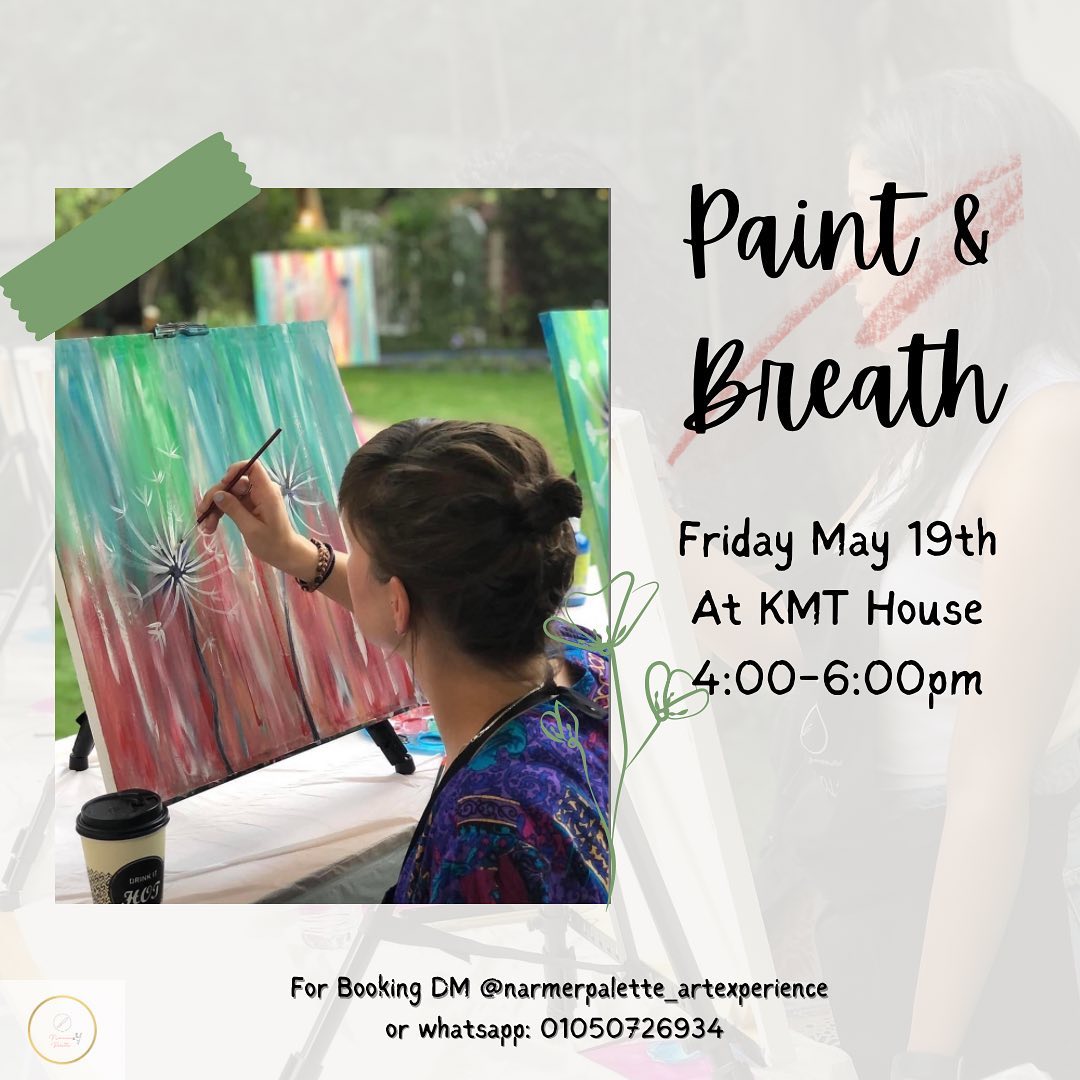 Prepare to unleash your inner Picasso and experience a zen-like state of tranquillity at the Paint & Breath event with Narmer Palette Art Experience! Get ready for a relaxing experience on Friday from 4 to 6 pm at the stunning outdoors of KMT House. All supplies and a refreshing drink from KMT Tables will be provided, and no experience is required; all you need to immerse yourself in a fun and social paint night outing is to make a reservation.
For more info, click here.
Tidal Dream Festival by Memphis Records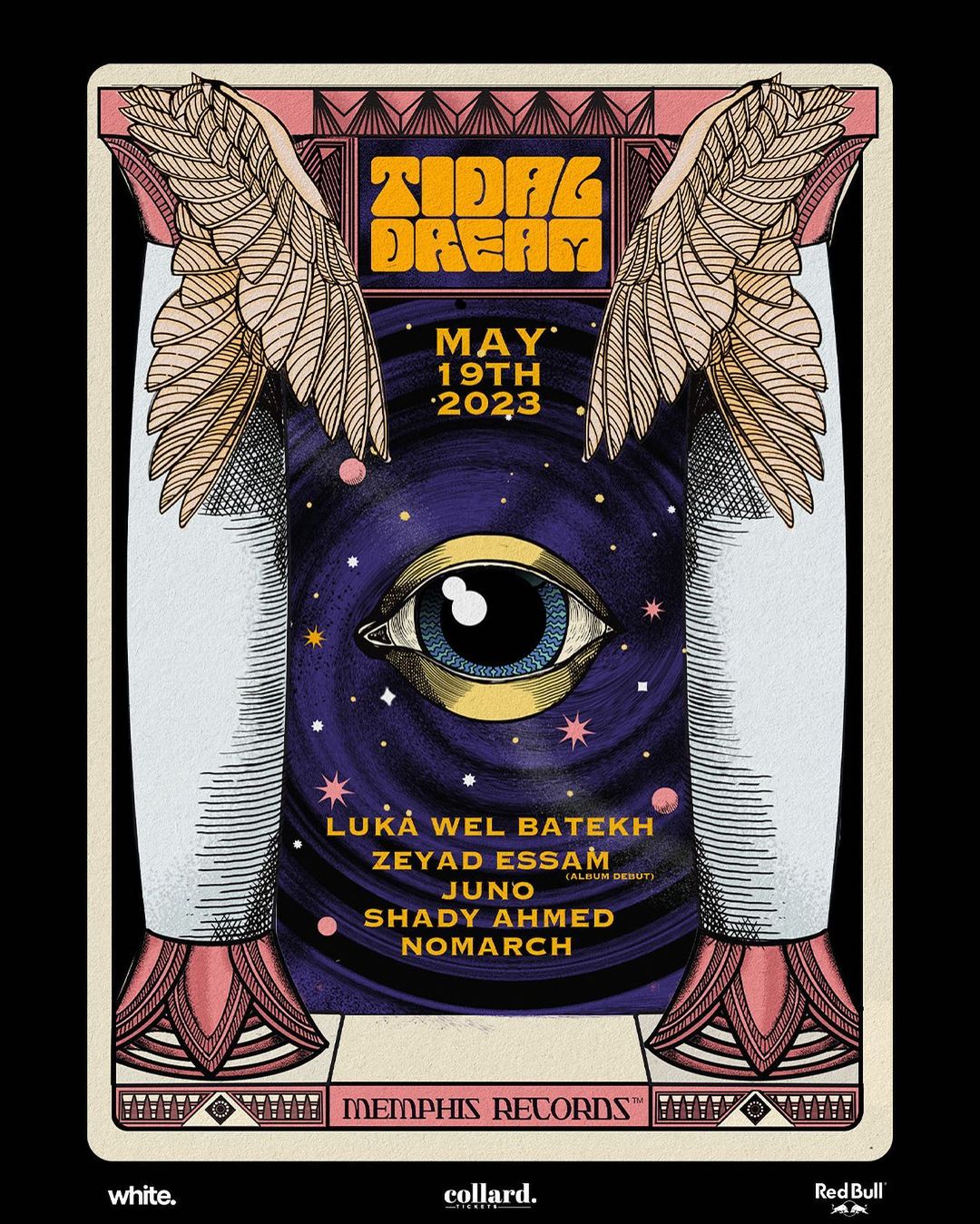 Don't miss out on the Tidal Dream Festival Vol. 2! Get your early bird pass now for a day filled with incredible performances by Luka Wel Batekh, Zeyad Essam, Just Juno, Shady Ahmed, and NoMarch. Secure your pass through the ticketing platform partner Collard Tickets, and hurry, as they're limited.
For more info, click here.
Mama's Boy at Theatro Arkan

An uproarious evening awaits as Mama's Boy makes his triumphant return to Egypt! Take advantage of the side-splitting one-hour special performed by the immensely talented Mohamed Helmy at Theatro Arkan, Arkan Plaza, this Friday. Prepare for a laughter-filled night you won't want to miss.
For more info, click here.
Saturday
Open Air Affair at Cairo Jazz Club 610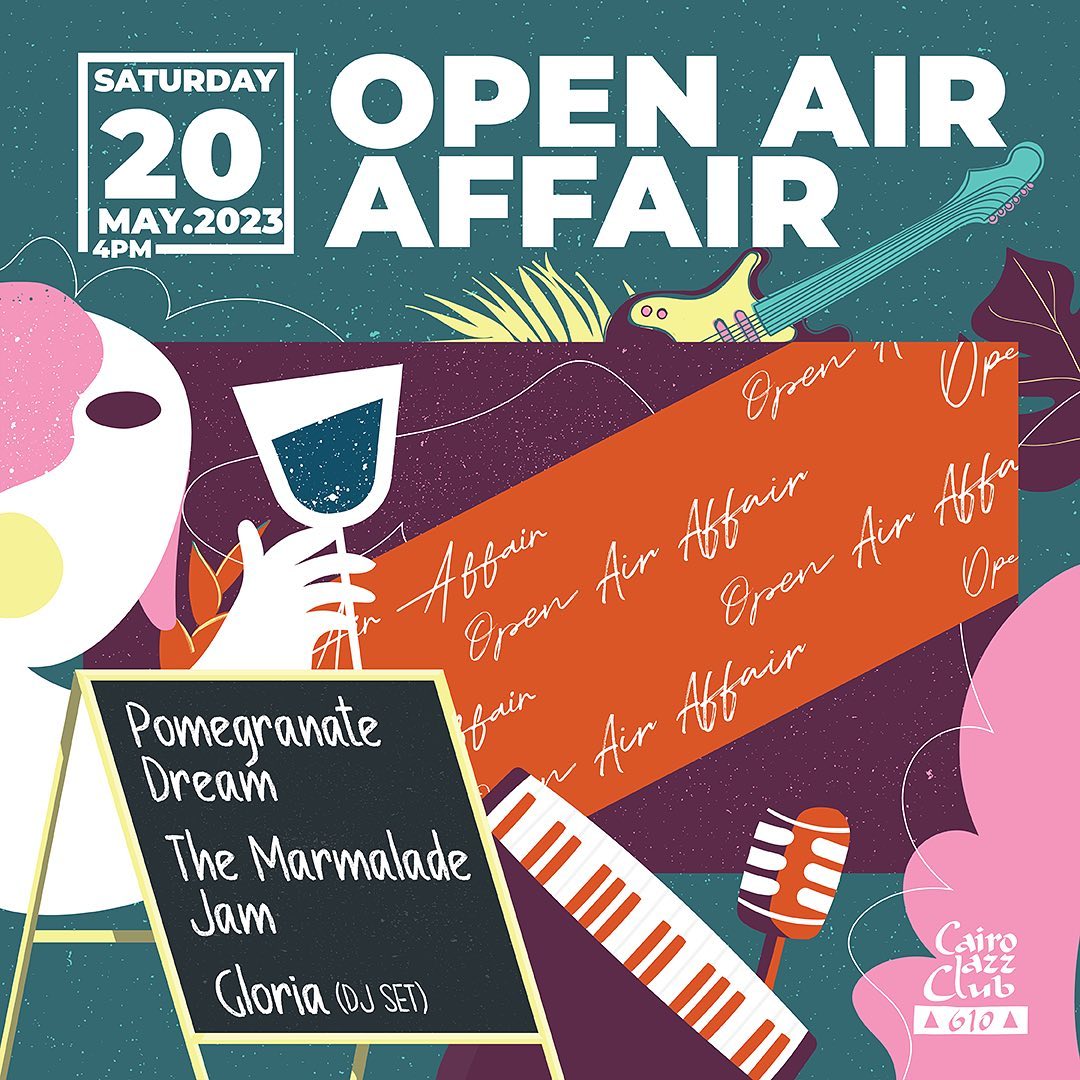 Are you ready to join an unforgettable Open Air Affair event, with live music, mouthwatering food, and thirst-quenching drinks on the terrace, at CJC 610 on Saturday? The dreamy indie-pop covers, soulful funk tunes, and dance-worthy beats will set the perfect backdrop for an incredible evening. Don't miss out on these beats from Pomegranate Dream, The Marmalade Jam, and Gloria. Arrive early to soak up the irresistible vibes and bask in the warm sun!
For more info, click here.
Luka Wel Batteekh & Sharayet at Cairo Jazz Club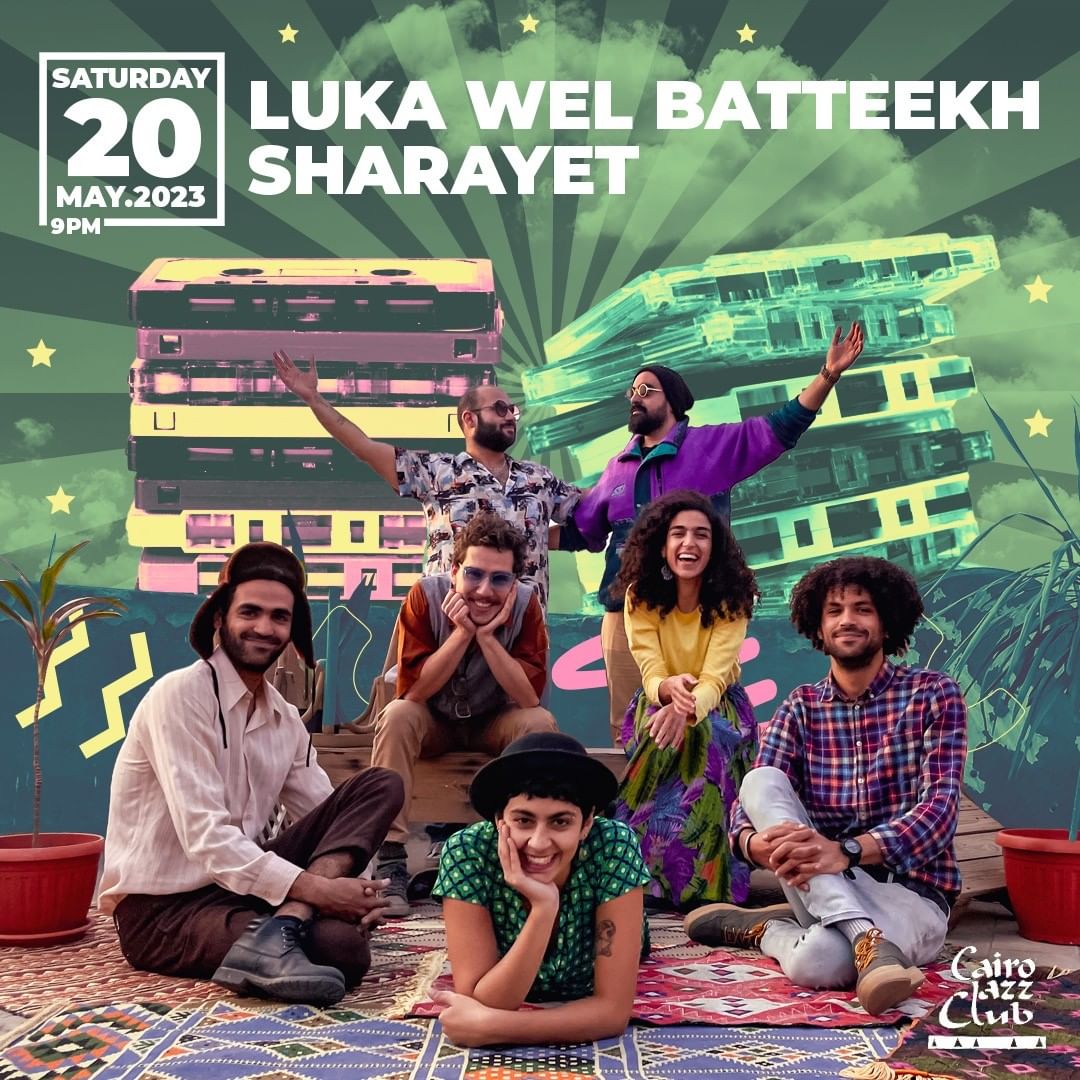 Prepare to end the weekend on a melodic high at CJC 610 this Saturday. Luka Wel Batteekh will serenade you with their uplifting indie-folk melodies, followed by the fantastic Sharayet, taking you back to the golden era with their nostalgic Arabic pop covers. So get ready for a night of musical bliss.
For more info, click here.
BigBang Standup Comedy Show at Room Art Space New Cairo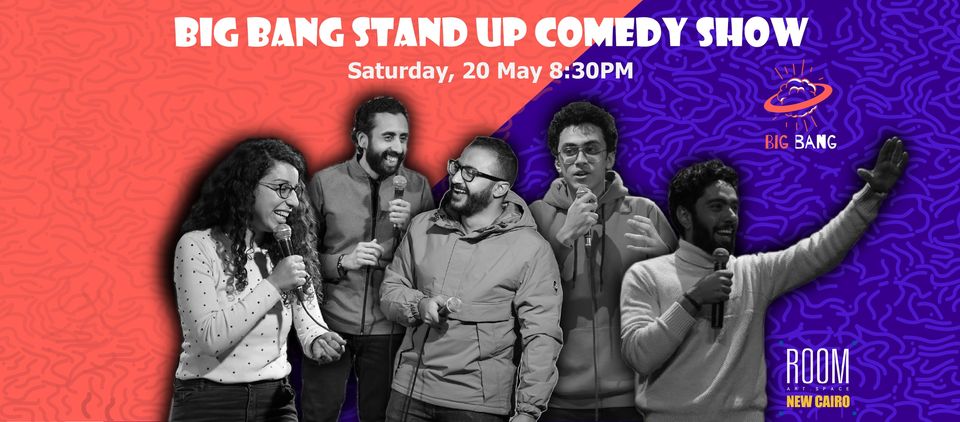 Prepare to experience a night of diverse comedy styles as Room New Cairo brings you an incredible lineup of talented comedians. From the opening act of Ahmed El Zomor to the hilarious performances of Ahmed Emad, Laila Khaled, Ahmad Salem, Moustafa Disha, and Mena Risha, laughter is guaranteed.
For more info, click here.