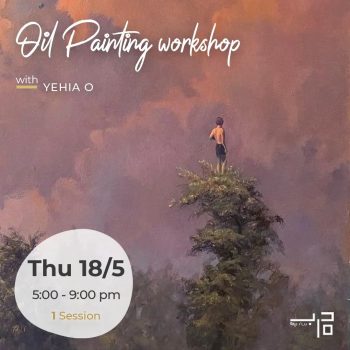 Oil Painting Workshop at Darb 15
Unlock your inner artist and break free from the typical artist stereotype. Join this painting workshop and discover the joy of expressing yourself through art. No experience? No problem! You'll be given a step-by-step guide from experienced artist Yehia O. that will teach you the basics of mixing pigments to mastering brush techniques. Don't miss the chance to explore oil paints and learn valuable skills like creating gradients, painting landscapes, and more.
For more info, click here.
Thursday at 5 PM - 9 PM
May 18