Cupid surely brings lots of love with him as February hails upon us. And as Valentine's Day approaches, you can feel the love in the air. Single or in a couple, with or anti-Valentine's, there's definitely an event for you down there. We told you, there's love for everyone and you'll get your share of it this week.
But first, you need to buy a gift for your bae..
Get Stuffff't @ Bardo Clubhouse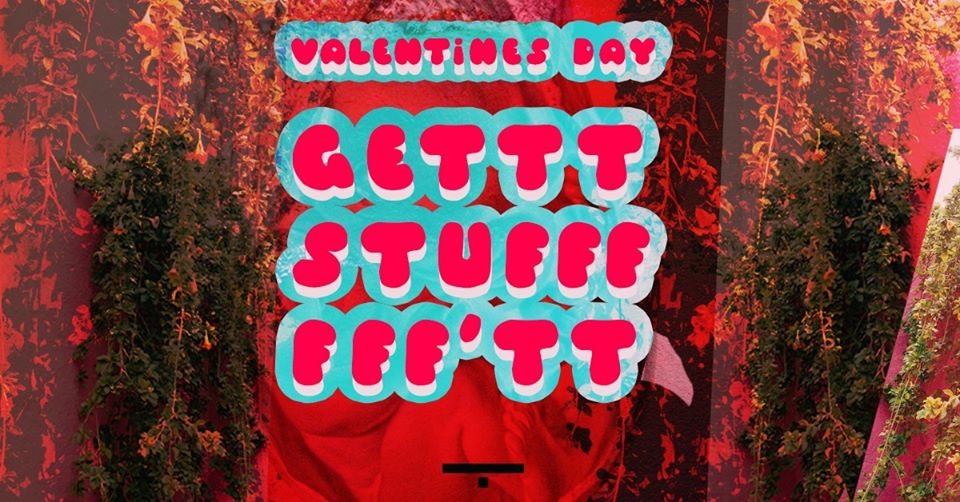 Bardo Clubhouse's famed night market, Get Stuffff't, is back for its Valentine's edition. Don't miss the hottest market in Maadi that'll surely have lots of love in the air to offer. 
If you're not into gifts and think they're overrated, we also agree. That's why we've compiled a list of experiences you can offer your valentine instead. So, make sure you check them out!
Now, time for Friday the 14th!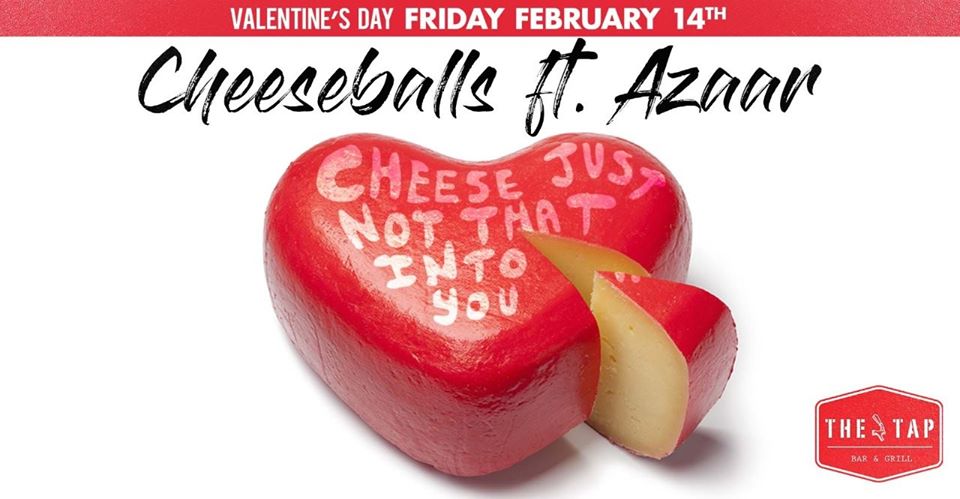 In celebration of Valentine's Day and pop masters Cheeseballs' 3rd anniversary, The Tap Maadi is throwing one hell of a gig that you surely can't miss. Cheeseballs will be sharing the decks with Azaar, who'll be adding a special flavour to this extra cheesy event. For reservations, shoot a Facebook message to The Tap.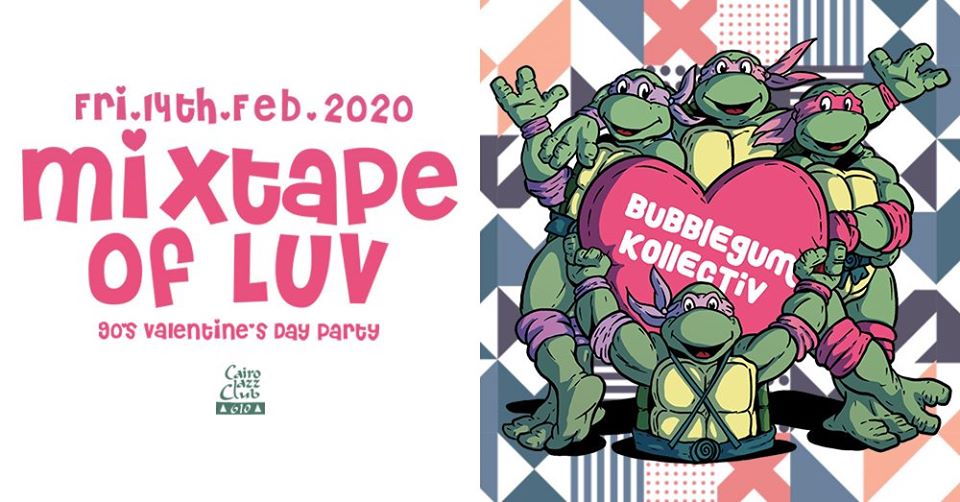 Put on your coolest 90s outfit and head to Cairo Jazz Club 610 on Valentine's Day. BubbleGum Kollectiv will be playing some cheesy love-sick pop hits for you and your boo. What are you waiting for? Reserve now via Facebook.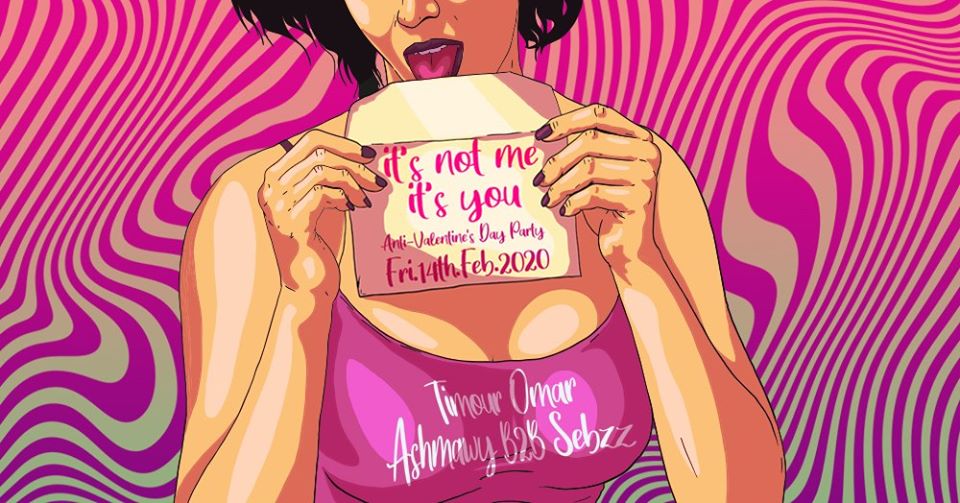 Cairo Jazz Club is sticking to its traditional anti-Valentine's Day party, It's Not Me, It's You, this time featuring Timour Omar, alongside Ashmawy and Sebzz, who'll be playing back2back. Reserve now via Facebook.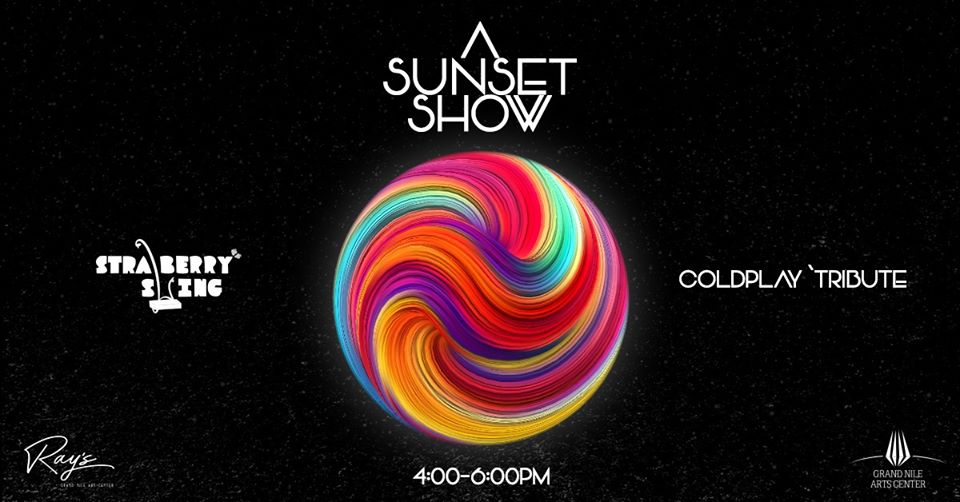 Sunset and Coldplay for Valentine's Day? If you and your date would fancy something just like this, then head to Grand Nile Tower Hotel's Ray's this Friday as Strawberry Swing will be performing at sunset! Tickets are for EGP 125; click here to claim yours.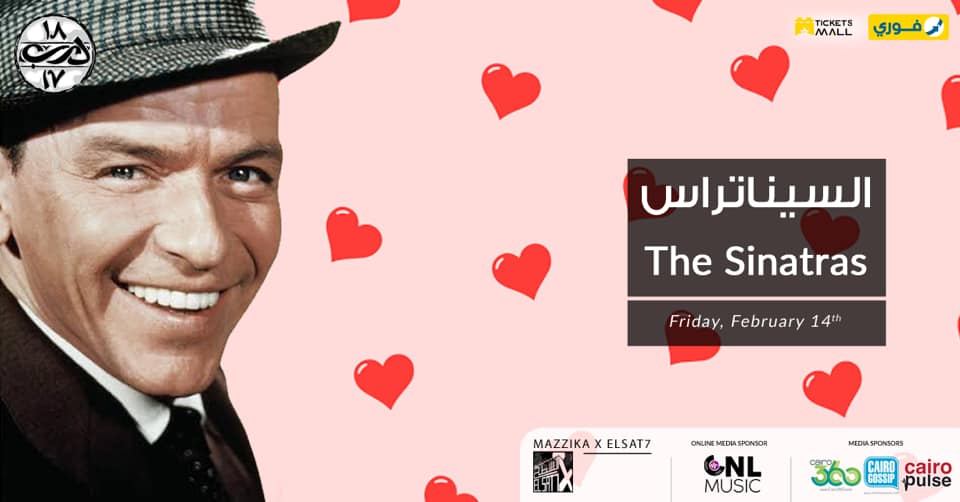 The Sinatras will be bringing back Frank Sinatra's legacy this Valentine's Day at Darb 1718.  Tickets are for EGP 125 each.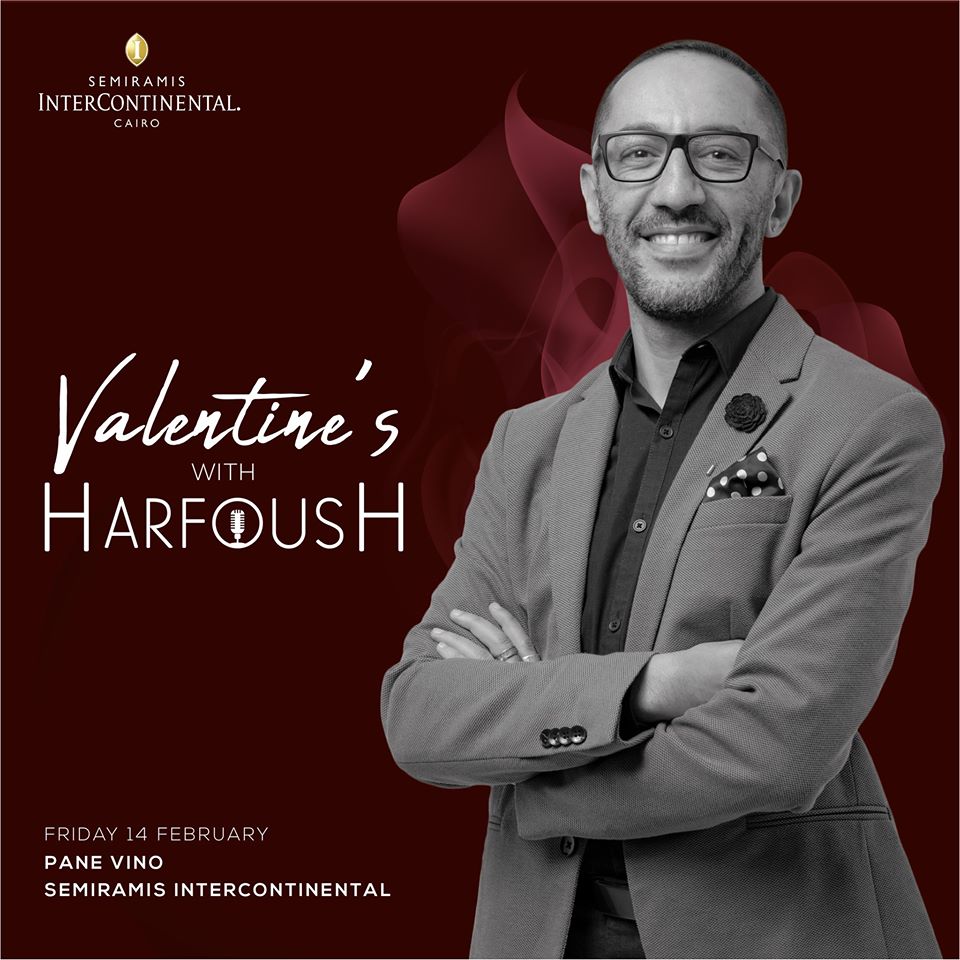 Head to Pane Vino for a romantic Valentine's Day dinner, featuring live music by none other than Harfoush. Call 0279788188 for reservations.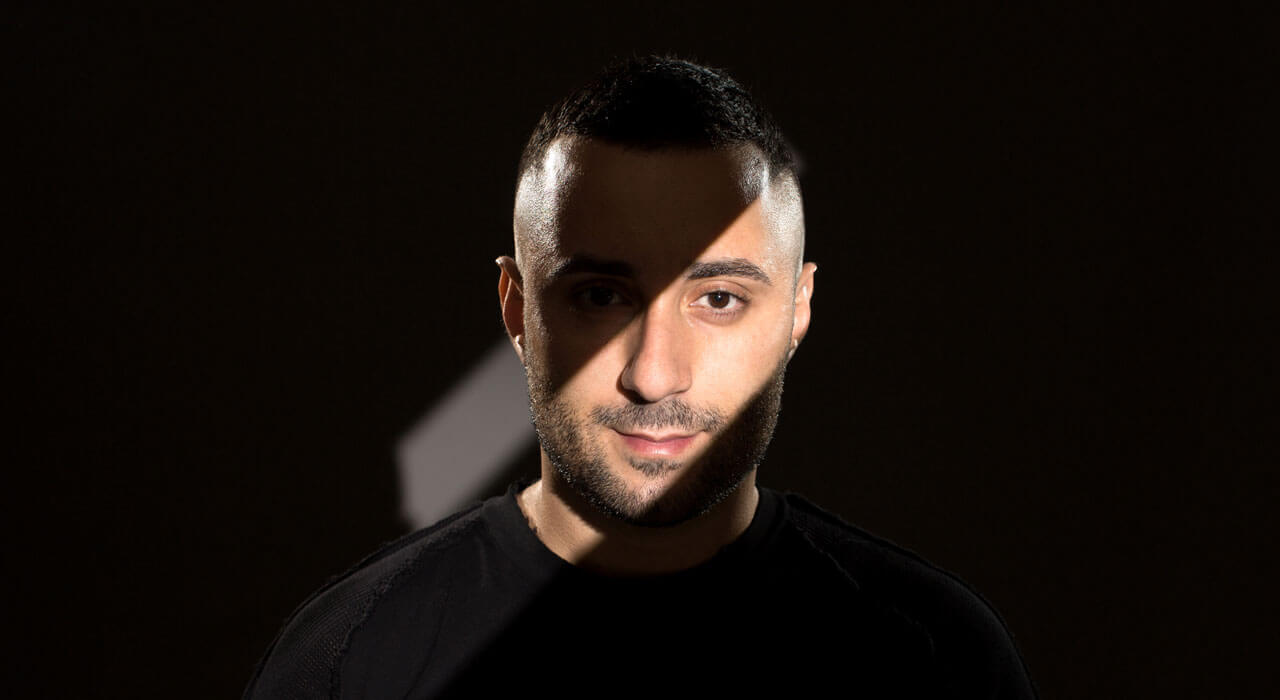 P+US is an electronic music label brought to you by Venture Lifestyle, and for its first edition, they're bringing you techno master, Joseph Capriati, for the very first time in Egypt! Don't miss this killer gig, taking place at GLASSHOUSE this Friday. For reservations, call 201555552591 or +201555552596
or book your spot online via www.ticketegypt.com.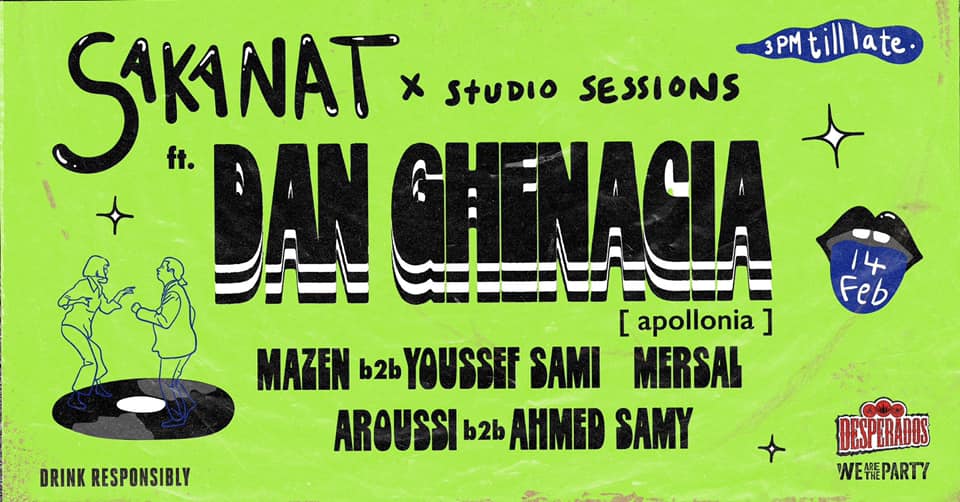 Head to Sakanat Studio at Bardo Clubhouse this Friday if you prefer eargasm over Valentine's Day. This session is featuring Dan Ghenacia, along with local favs; Mazen b2b Youssef Samy, Mersal, Aroussi b2b Ahmed Samy. To reserve, send your names to sakanatstudio@gmail.com.
Bring your loved one and head to Al Masa Hotel to celebrate Valentine's Day with the two superstars Haifa Wehbe and Wael Gassar, who will be performing your favourite love songs.
Want to spend your Valentine's Day with superstars? Why not? Head to the Cairo International Stadium this Friday to enjoy a magical night with Nancy Ajram, Tamer Hosny, Bahaa Sultan, and Wael Jassar.
Celebrate Valentine's Day with the one and only maDJam, who will be hitting The Tap East this Friday to dazzle you with his sick house rhythms. Reserve your spot now by sending a Facebook message to the venue.
Don't forget to check out our calendar for more events.