Featured image via Evening Standard
You've survived the week, it's time to give the weekend a chance! You can't guarantee how many more weekends you'll have to dance to the music all night long, so bring your friends, and the closest to your heart, and fuel up your energy for some all-night-long fun! Check out the hottest events in Cairo below. For more, check out our calendar.
Thursday
Karaoke Night @ ROOM Art Space & Café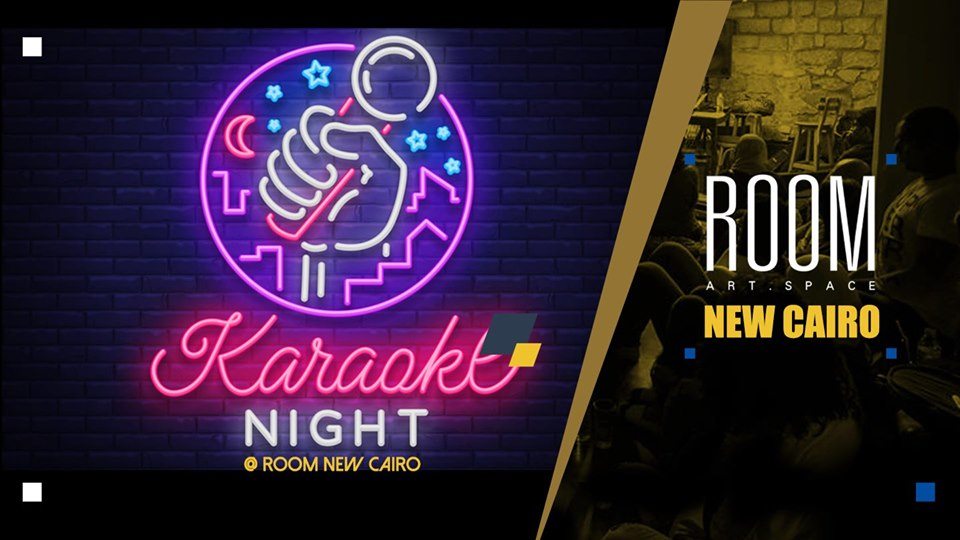 Up for an unforgettable night out with the gang? Well, head to ROOM Art Space & Café for a shameless night of karaoke and unleash your inner singer.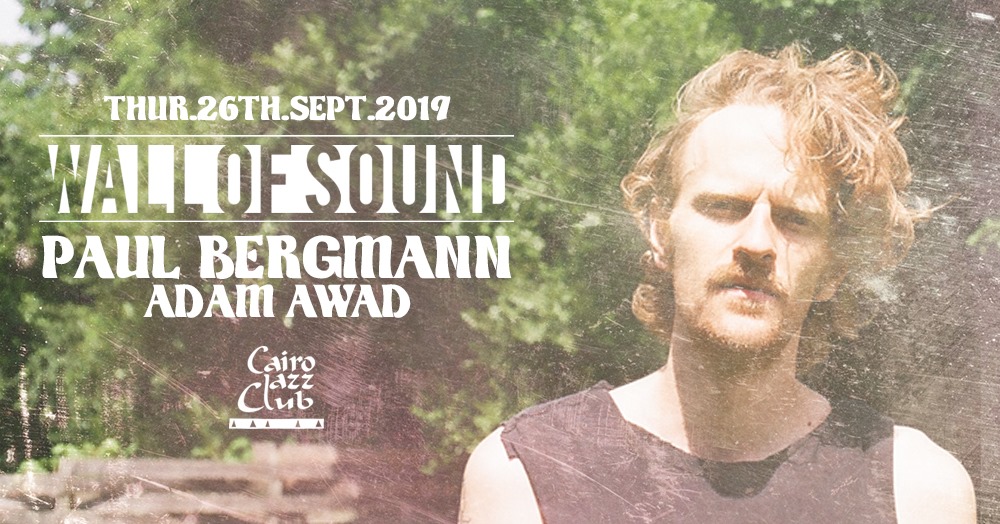 CJC is launching its new series, "Wall of Sound", which is a series of live nights hosting remarkable international acts from different genres. Emphasis is placed more on capturing the energy of the audience rather than sticking to one specific genre. The opening night will be hosting Paul Bergmann, an American artist who will be pulling off an incredible performance executed by British-Egyptian musician Adam Awad. Get yourself a name on the list for this one hell of a unique gig! For more information, click here.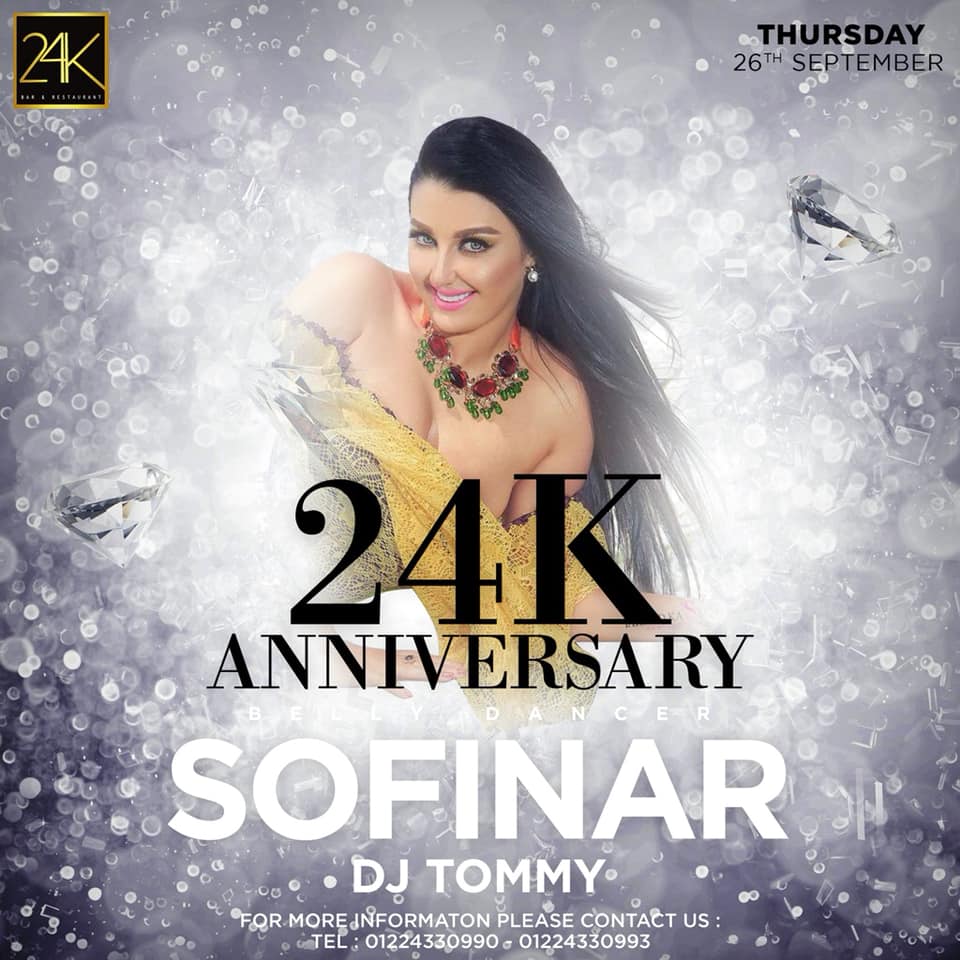 Celebrate 24K Lounge's anniversary this Thursday with the popular belly dancer SOFINAR. Catch her with her one of a kind moves and enjoy a unique atmosphere with your crew. DJ Tommy will later follow with some upbeat mixes for the rest of the night. For reservations, call 01224330990.
Friday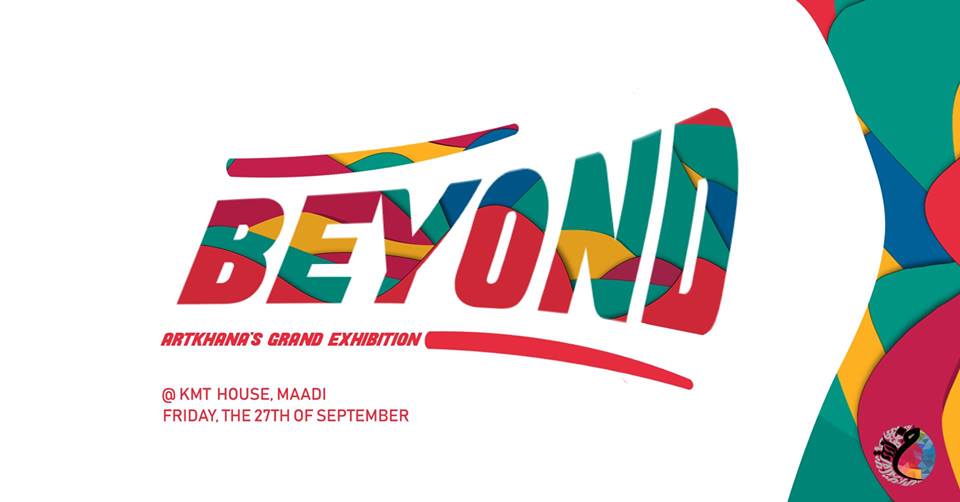 Artkhana is back for the sixth time and they are going beyond! In celebration of their anniversary, they will be bringing together all aspects of their cause in one big ambitious event where growth, empowerment, and community will be celebrated. To learn more about the exhibition, click here.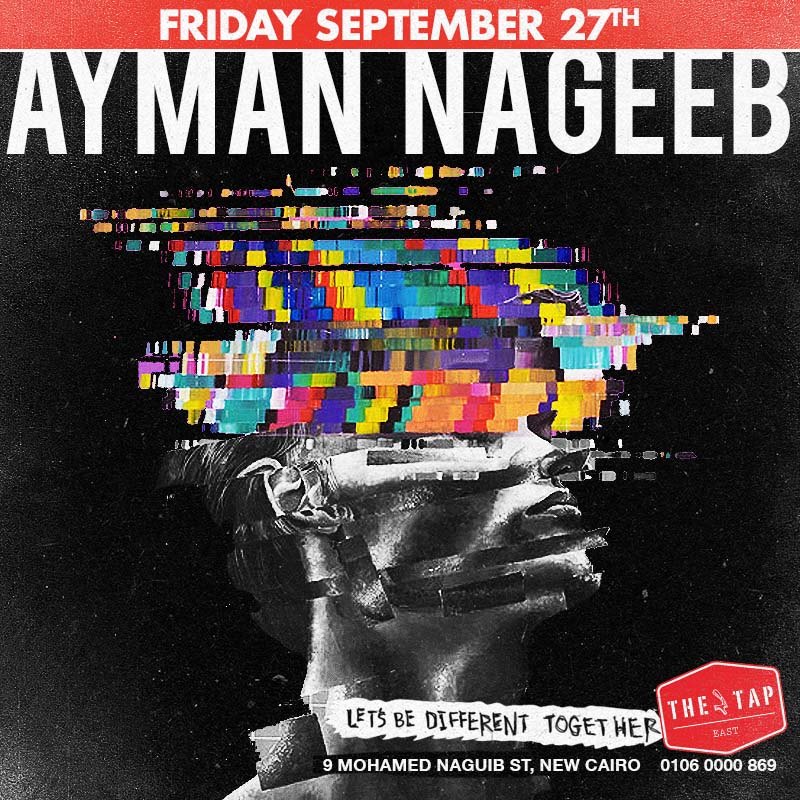 Head to The Tap East this Friday and enjoy DJ Ayman Nageeb's lit house rhythms. We guarantee you'll be dancing all night long. For reservations, call 01060000869.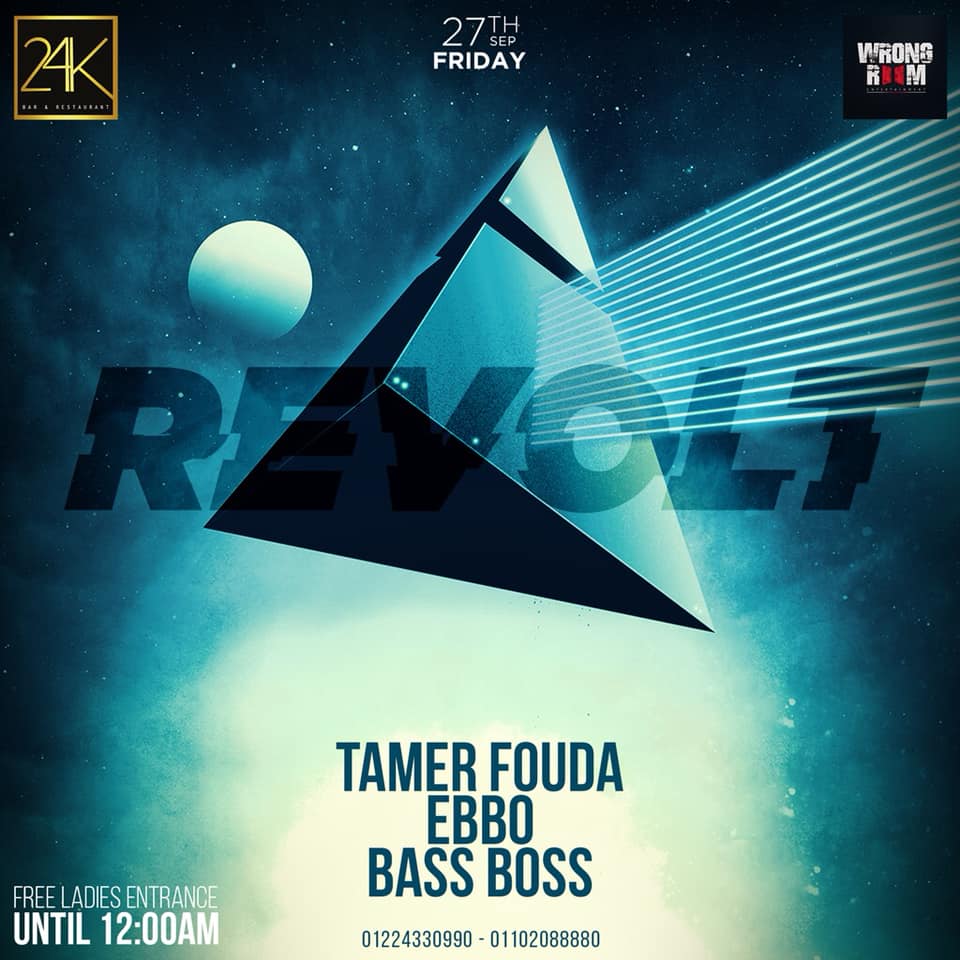 Another revolt edition, featuring the following legends: DJs Tamer Fouda, Ebbo, and last but not least, Bass Boss. The night will be full of unique beats to keep you swamped up with fun. Gather your friends this Friday and enjoy a memorable night at 24K Lounge! For reservations, call 01224330990.
Saturday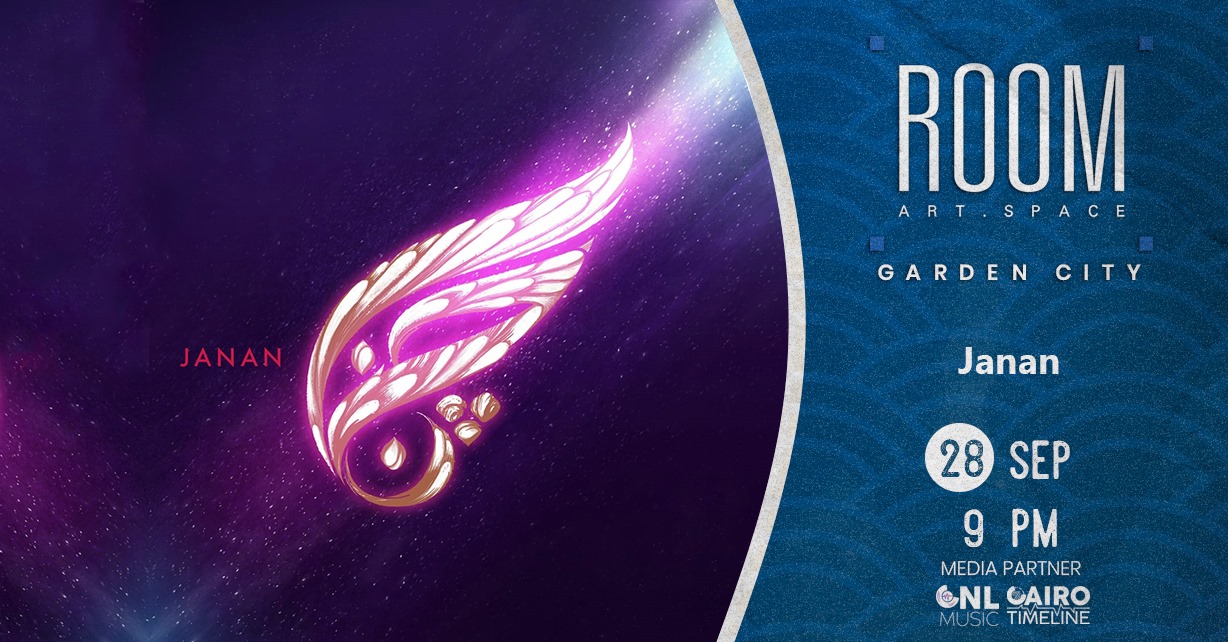 ROOM Art Space & Café, Garden City is introducing a pop/rock night, where local band Janan takes the stage to offer you a stunning night to remember. Tickets are for EGP 100. For more information and reservations, click here.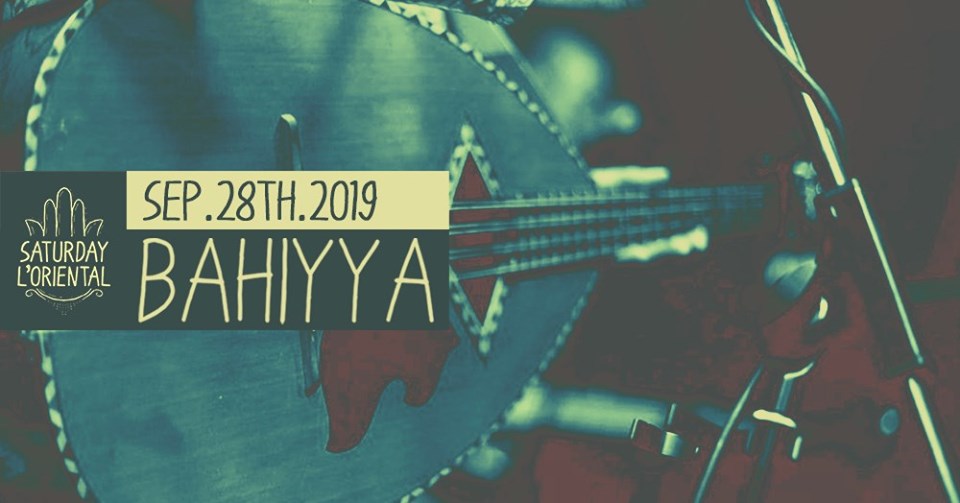 Bahiyya is back on Cairo Jazz Club's stage for another one of their spectacular performances. They're known for their unique gigs, involving contemporary Egyptian folk songs. Bahiyya brings back the music of Sheikh Emam and Sayyed Darwish, adding their own special twist to it.  Bring along your significant other and together, you will lose yourself to your favourite folk songs!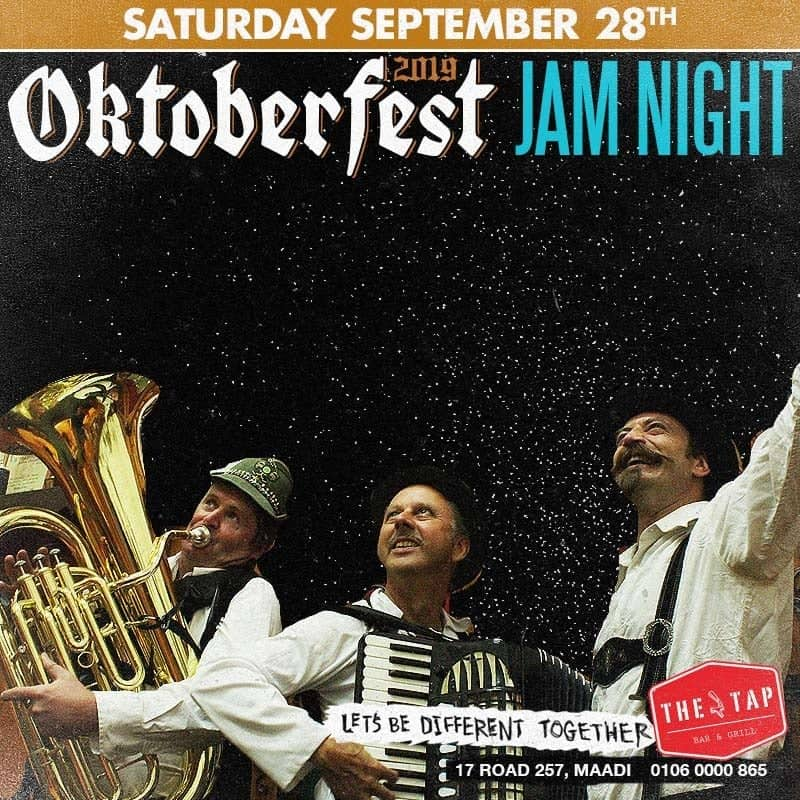 It's never too early to celebrate Oktoberfest. Enjoy the celebration at The Tap Maadi this Saturday for an epic jamming night. For reservations, call 01060000865 and for more information, check their Facebook.