The Barbie film, directed by Greta Gerwig and released in July, is a box office smash. The film's excellent advertising campaign generated widespread buzz and sky-high anticipation. Both viewers and critics were enormously impressed by the film, exclaiming that it lived up to their high expectations.
Numerous online movements can be traced to the movie's promotional campaign. The film has sparked several interesting social media trends, such as the current Ordinary Barbie TikTok craze. Here, we will fill you in on the current Barbie trends that have swept the internet!
1- The Ordinary Barbie Trend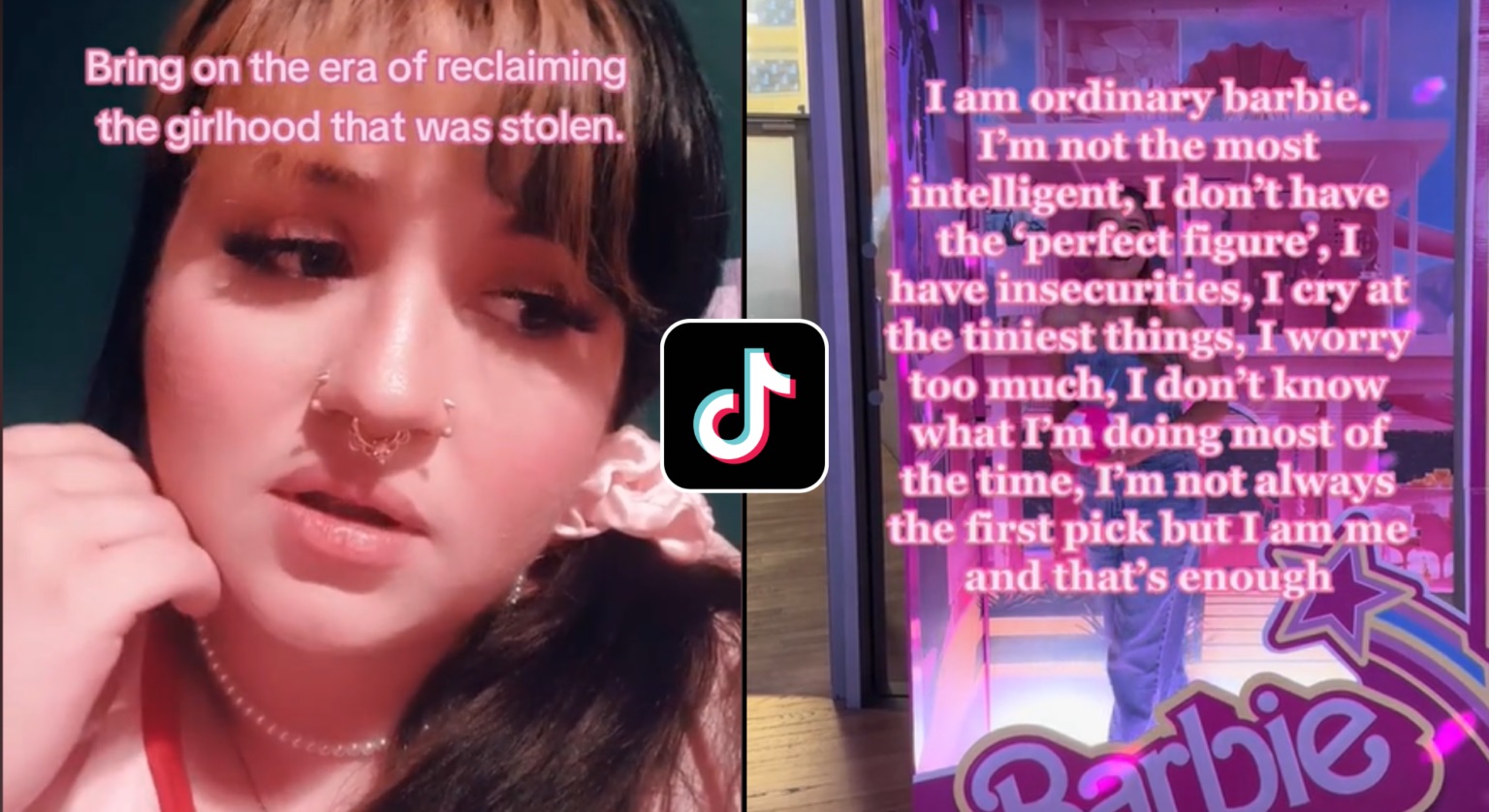 This trend encourages women to feel confident in their skin and stop caring what others think about their appearance. Every woman must take pride in her achievements rather than give in to the constant onslaught of unattainable standards.
Anyone can upload a photo or clip of themselves and explain why they're exactly like Barbie, whether they're a mom, a worker, a housewife, a trainer, an athlete, a gamer, or a student; every woman is a Barbie in her own way!
2- "Hi, Barbie!" Outfit Trend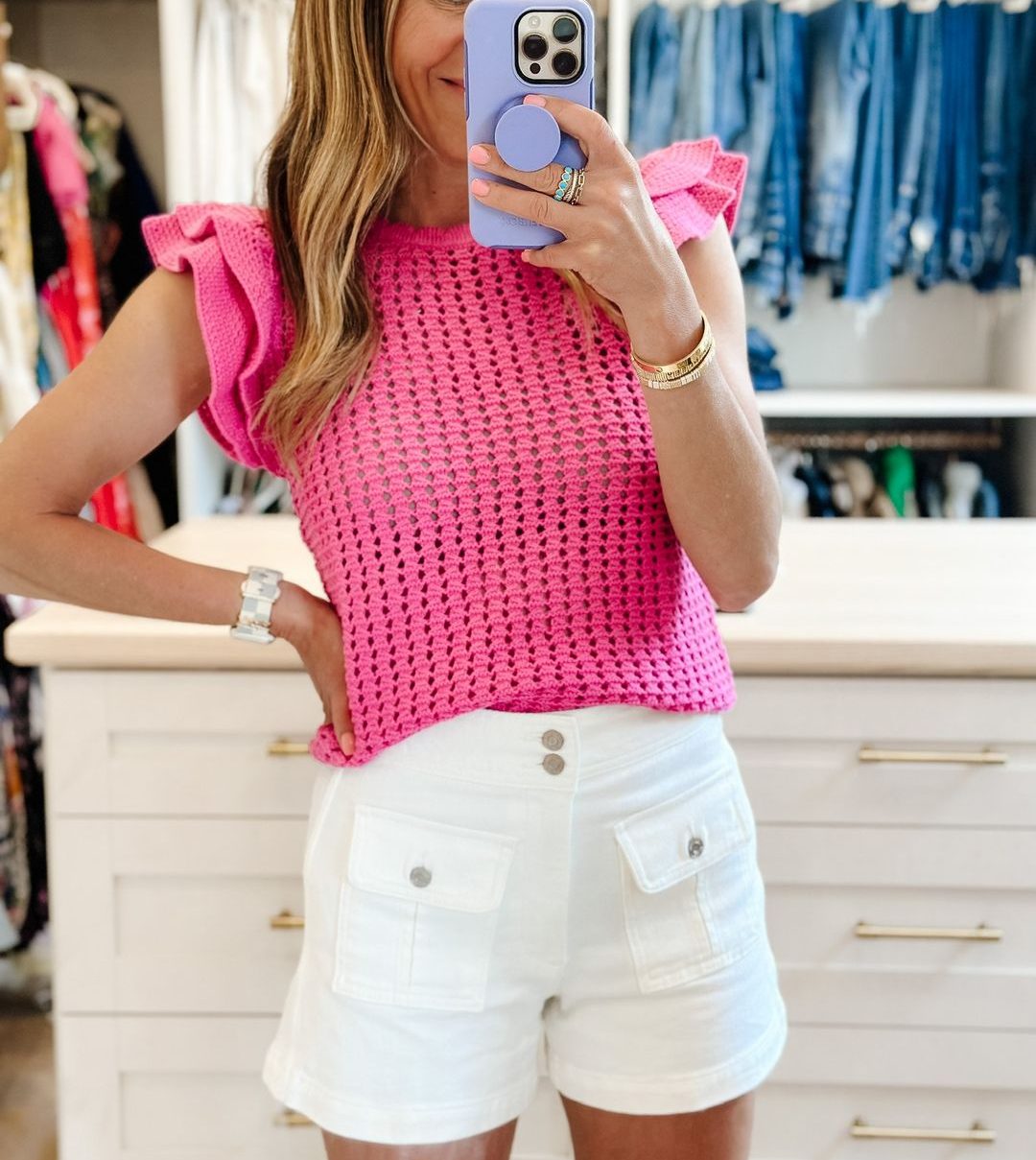 When it was released, TikTokers quickly started to utilise the trailer's music to promote Barbie-themed looks. All of Barbie's outfits are pink and feminine to complement the happy "Hi, Barbie!" voiceover, except the last styled look, which is black and matches Ken's annoyed voice in the audio!
3- The Barbie Makeup Trend

While the Barbie makeup trend emerged last year, it had a rebirth after the film's premiere. As Aqua's "Barbie Girl" plays in the background, TikTokers go from barefaced to Barbie-fied. Users then play a video in which they alter their appearance to reflect their preferred aesthetic.
4- The Barbie Breakups Trend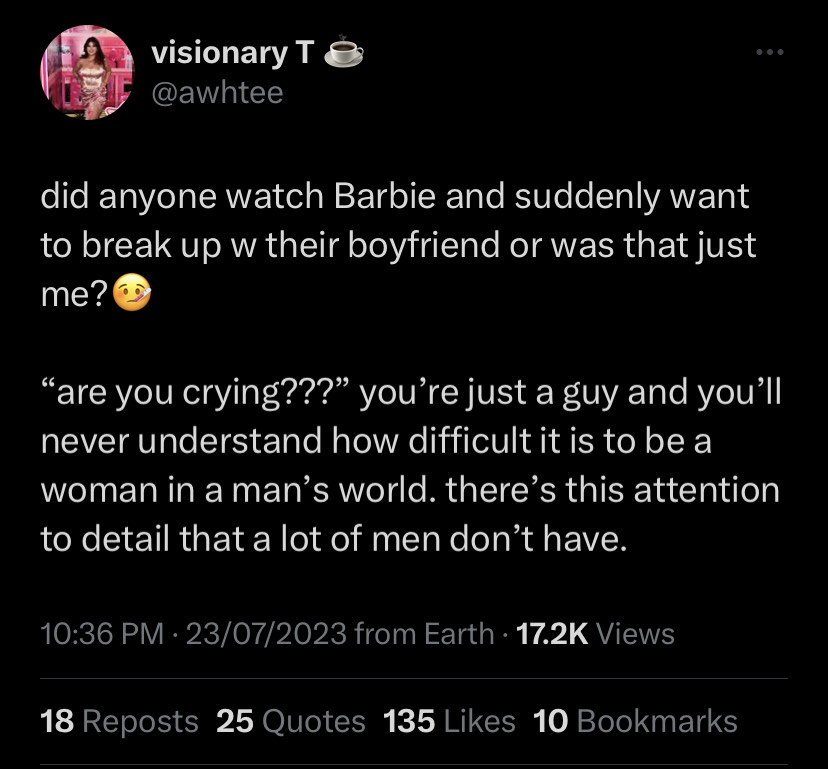 Shared on Reddit, this whole trend began when a girl dumped her partner because of his "uncomfortable" reaction to the Barbie film. He wasn't on board with the film's feminist message or her excitement to see it.
Not only does this girl disagree with her boyfriend's assessment of Barbie, but so do many others! Several women have admitted using the movie as a "relationship test". Some TikTok users claimed that the responses of their partners watching the movie had been a reliable predictor of the longevity of their relationships!