Now more than ever, artificial intelligence (AI) technologies are becoming an integral part of our daily lives, both in and out of the workplace. All Snapchat users can now access "My AI" on the app at no additional cost. According to a study from the company, the chatbot has been used by over 150 million people worldwide.
More significantly, Egyptian Snapchatters are loving the app's AI-powered chatbot. Here are some examples of the app's popularity and users' humorous remarks on Facebook!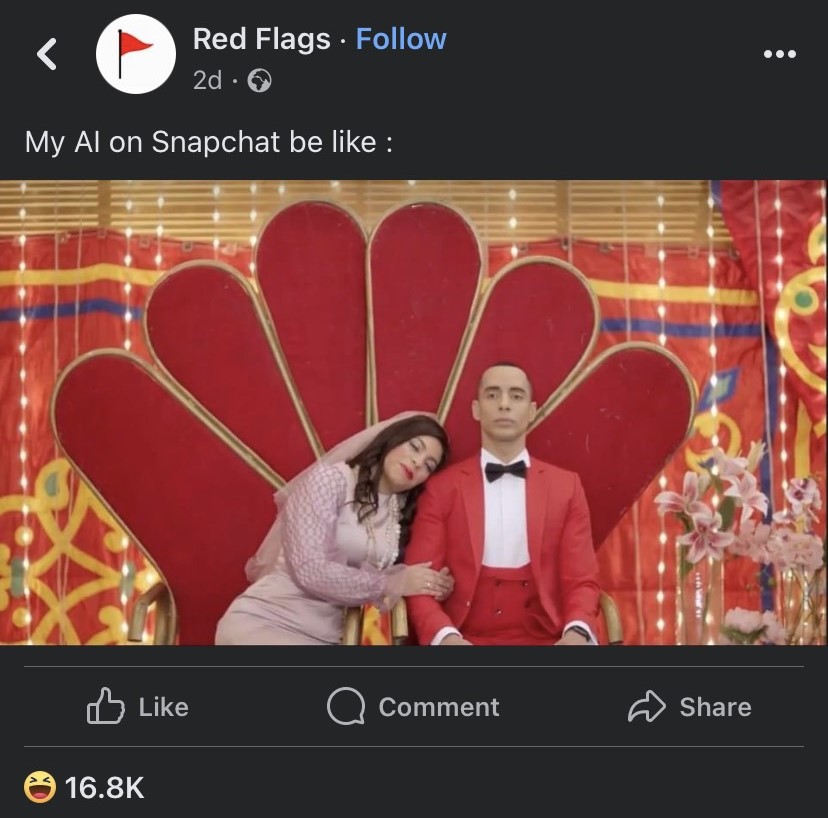 A Facebook meme page posted an image from the Egyptian comedy show "Fe Baytena Robot," in which Amr Wahba portrays an AI-powered robot named Laziz who gets married to a girl. From the wedding scene comes this photo with the caption, "Me and the Snapchat chatbot"! Is "My AI" really that impressive? Based on the number of reactions, we assume so!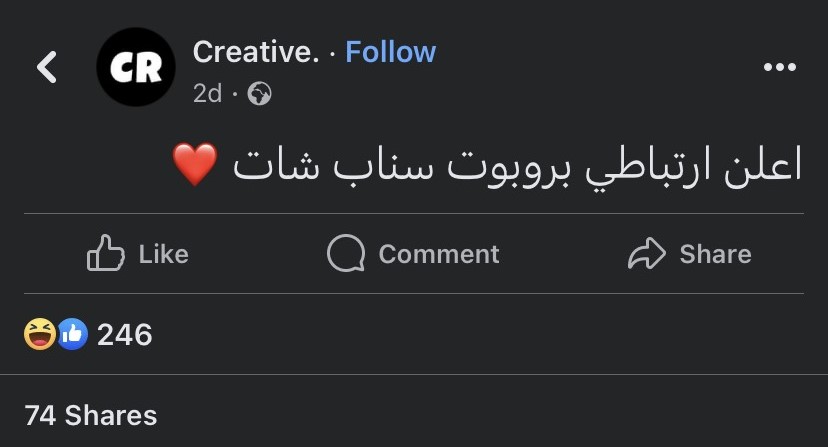 A new member has joined the "My AI" fangirl club by announcing they are now in a committed relationship with the chatbot! Who knew a chatbot on Snapchat could be so charming?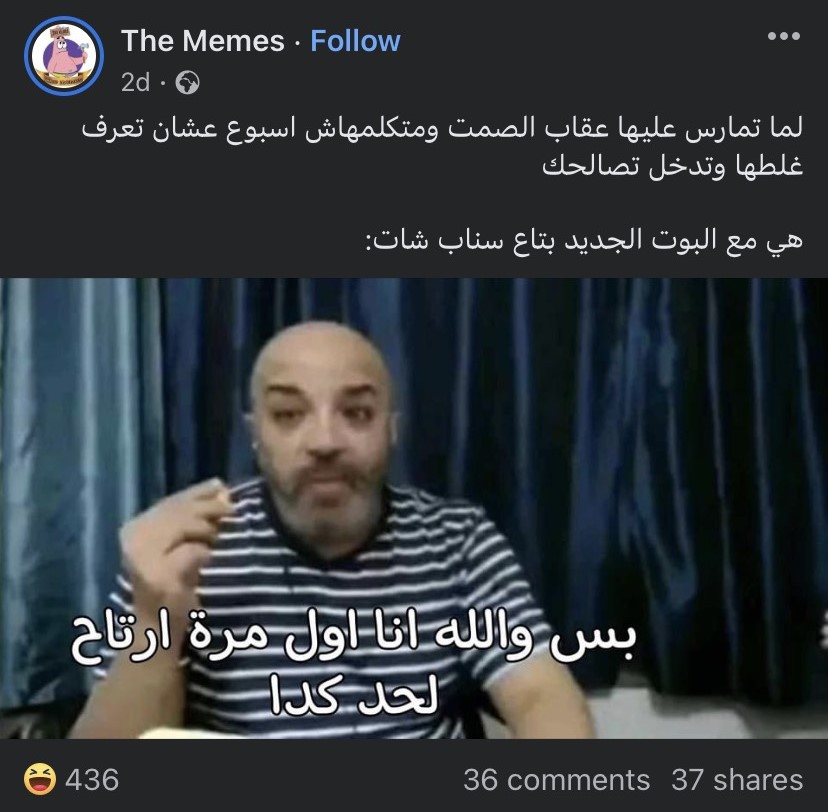 Another meme page made a joke about couples fighting, suggesting that if one partner gives the silent treatment to the other, the other could resort to the always-available chatbot on Snapchat! It's time for couples to reevaluate the effectiveness of the silent treatment before they lose their relationship to a chatbot!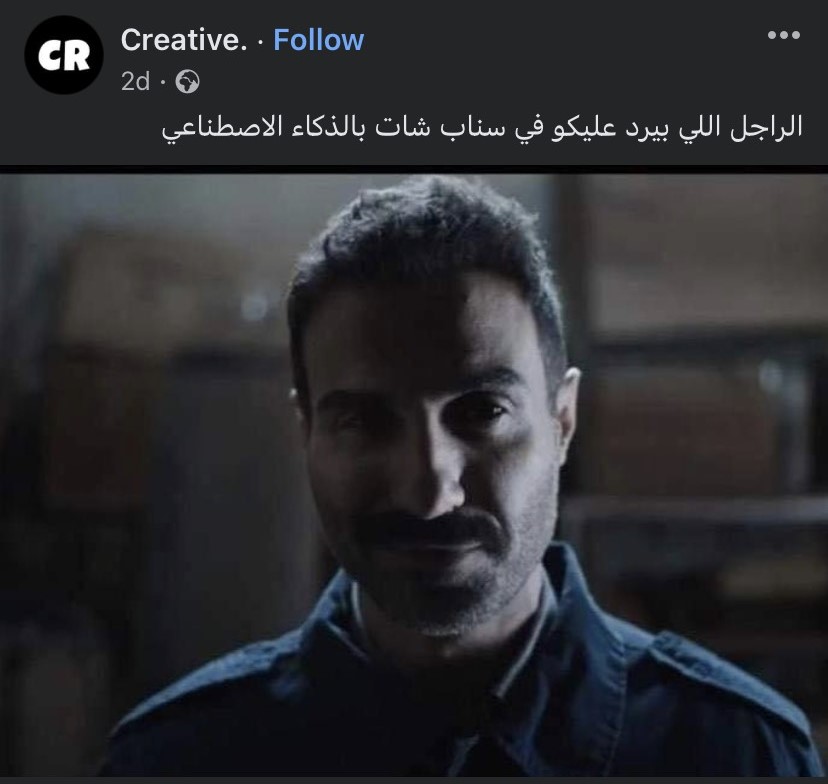 This Facebook user has deemed the creative brains behind "My AI" more frightening than amiable. Using the Safah El Giza image, we can only conclude that My AI is a two-faced chatbot!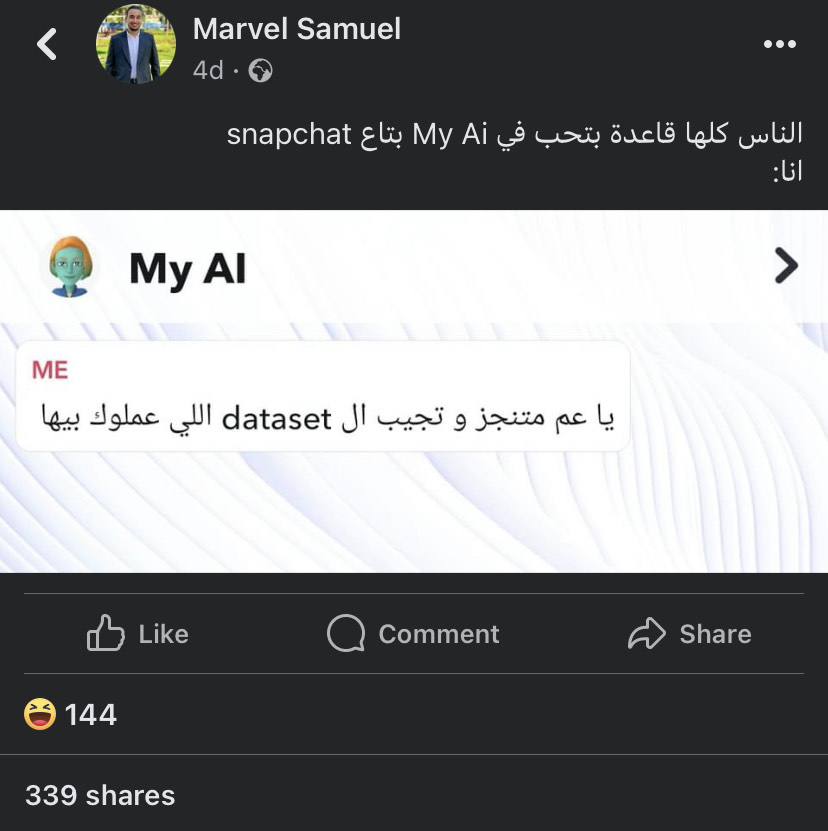 Egyptian programmers are more taken with the app's data collection than its chatty personality. Snapchat's coding secrets are in great demand, as seen by the many screenshots showing users requesting the chatbot to transmit its codes!