Each year, we impatiently await the Academy Awards ceremony to watch our favourite actors and films receive the recognition they deserve. But without a doubt, we are most excited about all the fancy, bizarre, and beautiful fashion choices we get to see on the ceremony's grand red carpet. 
This year, the Oscars took a different spin, with a champagne carpet rolled out to welcome the elegant suits and dresses. So, we can't possibly let this huge award show pass without judging our love and surprise for some of the looks worn by the celebrities we adore!
Best Dressed 
Cara Delevingne — Ellie Saab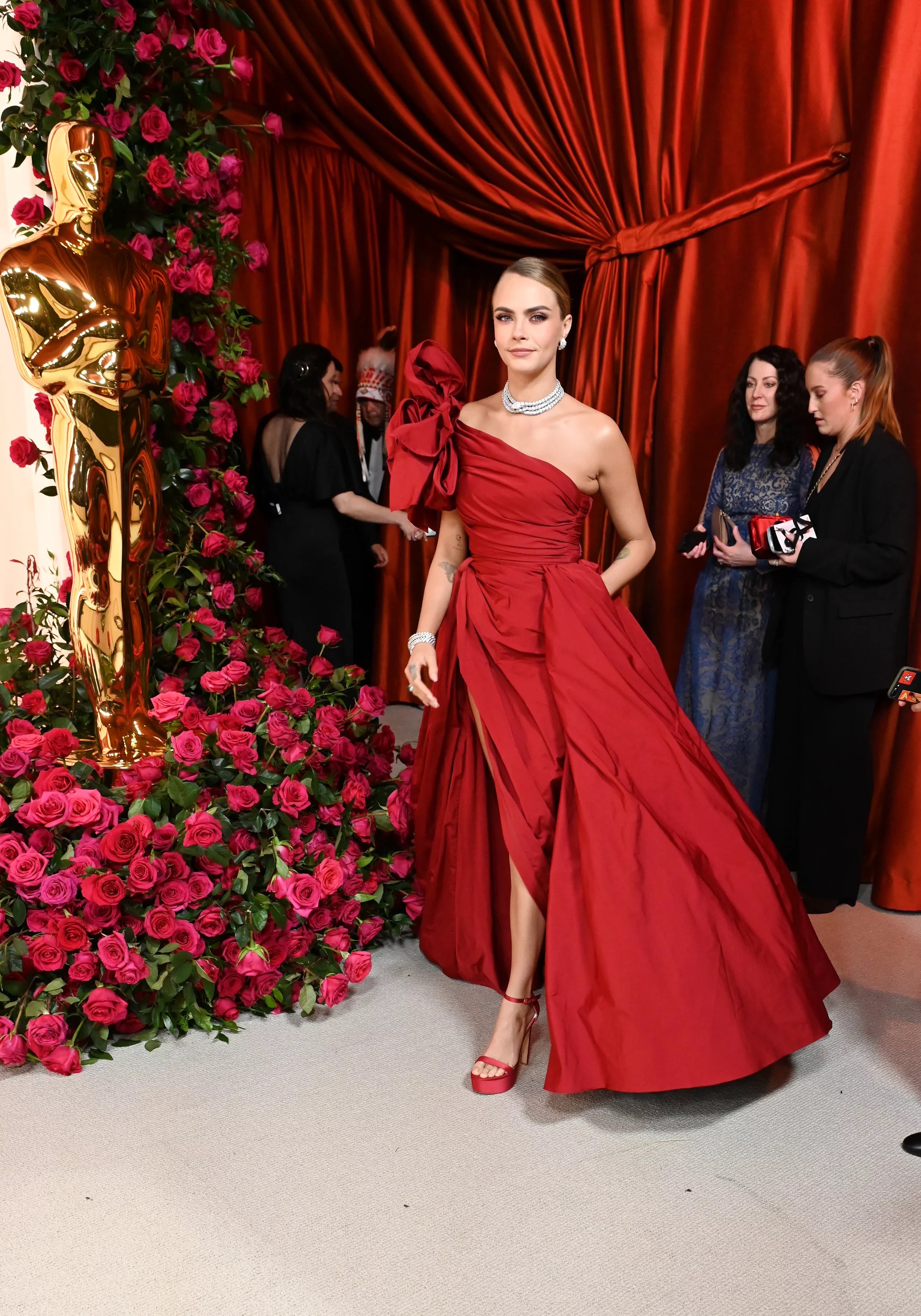 You most likely did not expect to see Cara Delevingne strutting and posing in this gorgeous burgundy, red Ellie Saab dress. We can't forget to mention her perfectly styled hair, makeup, and jewellery!
Halle Bailey — Dolce & Gabbana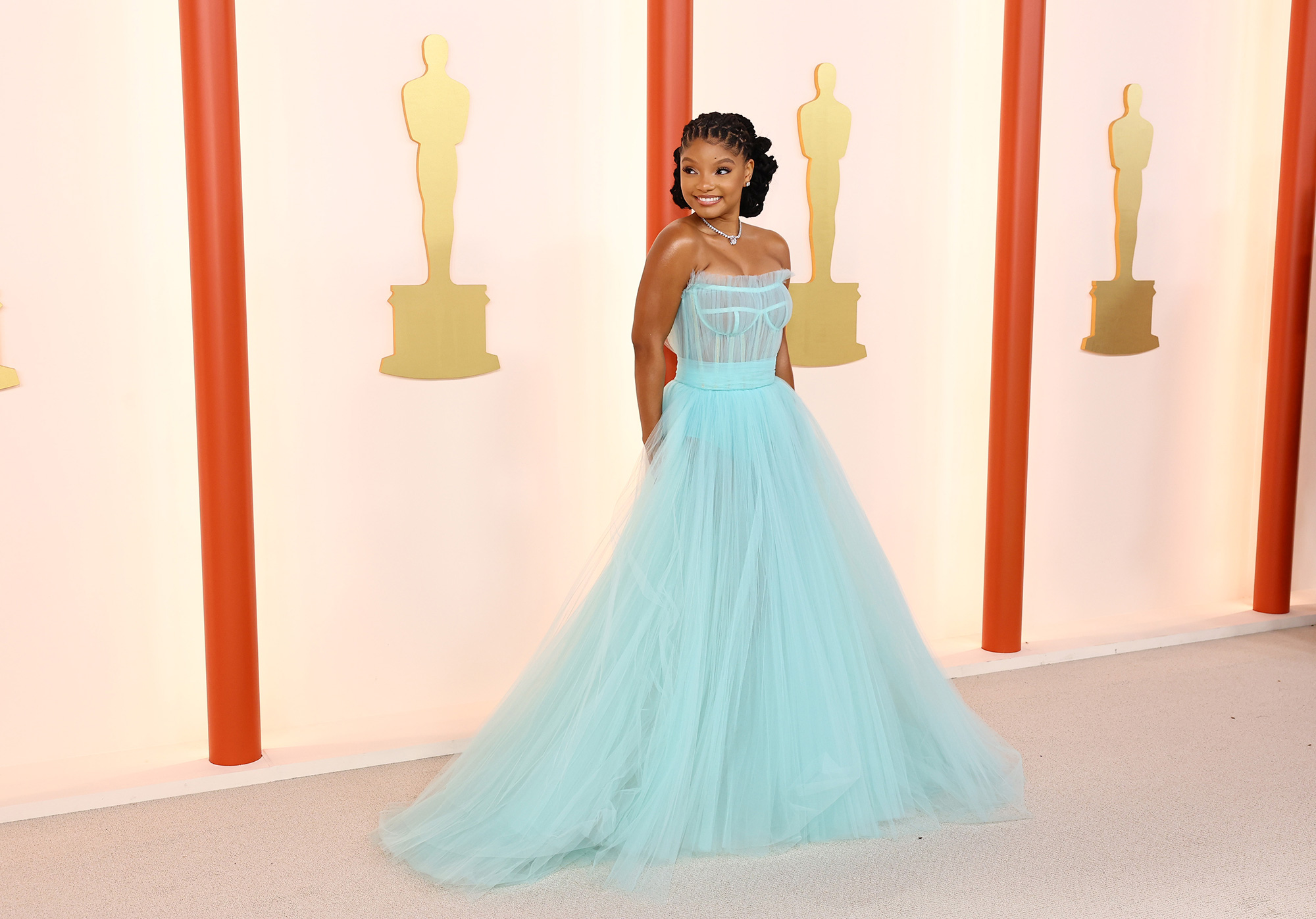 Disney's newest Ariel, Halle Bailey, wore the perfect shade of blue. You'd think she dragged the dress directly from the ocean to the champagne carpet to bless our Little Mermaid hearts!
Vanessa Hudgens — Chanel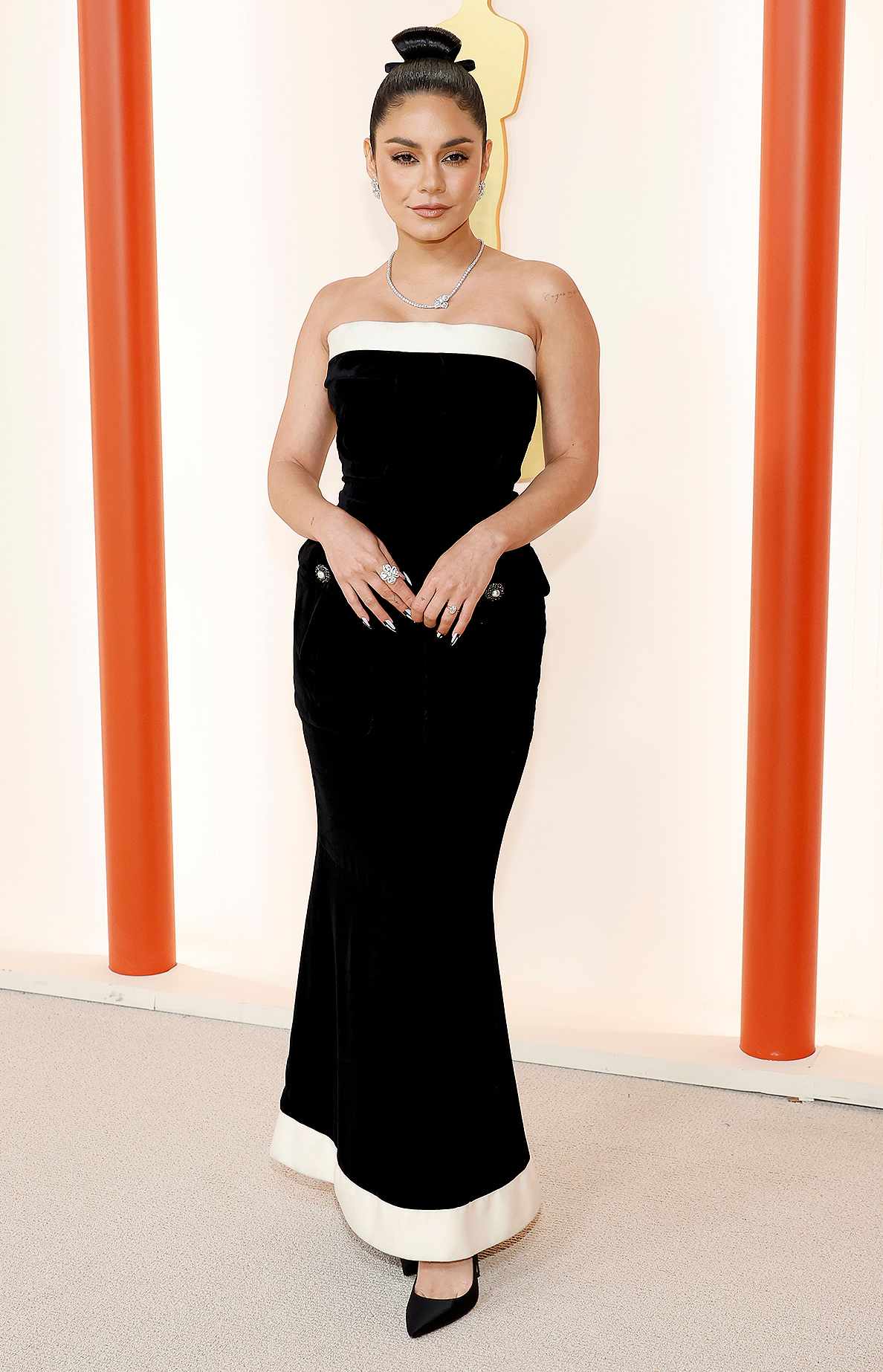 Nothing tops the elegance and clean, sleek look of Vanessa Hudgens in every celebration she attends. But with her Chanel dress choice for this year's Academy Awards, she dazzled the right amount of modernity and chic to match her brand-new engagement ring! 
Margot Robbie — Armani Privé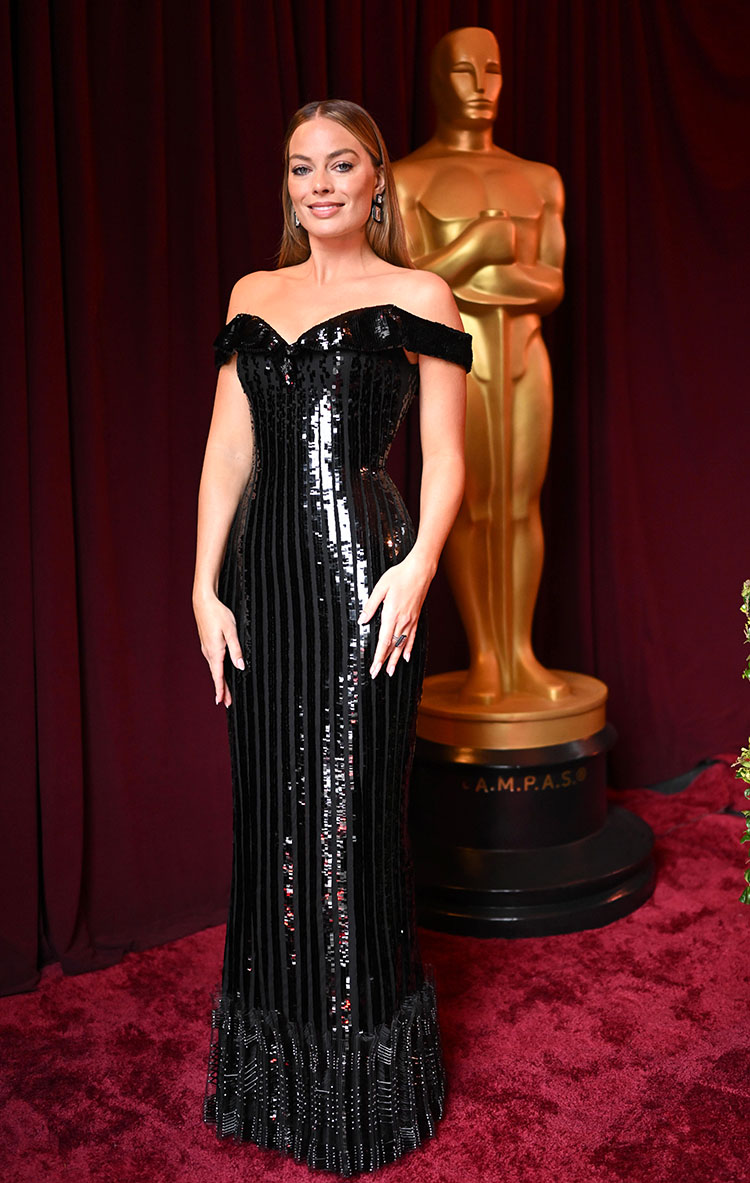 Our Harley Quinn sure knows how to dress, and she didn't disappoint us when we caught a glimpse of her Armani Privé black sequin dress, suiting her just right. 
Kate Hudson — Rodarte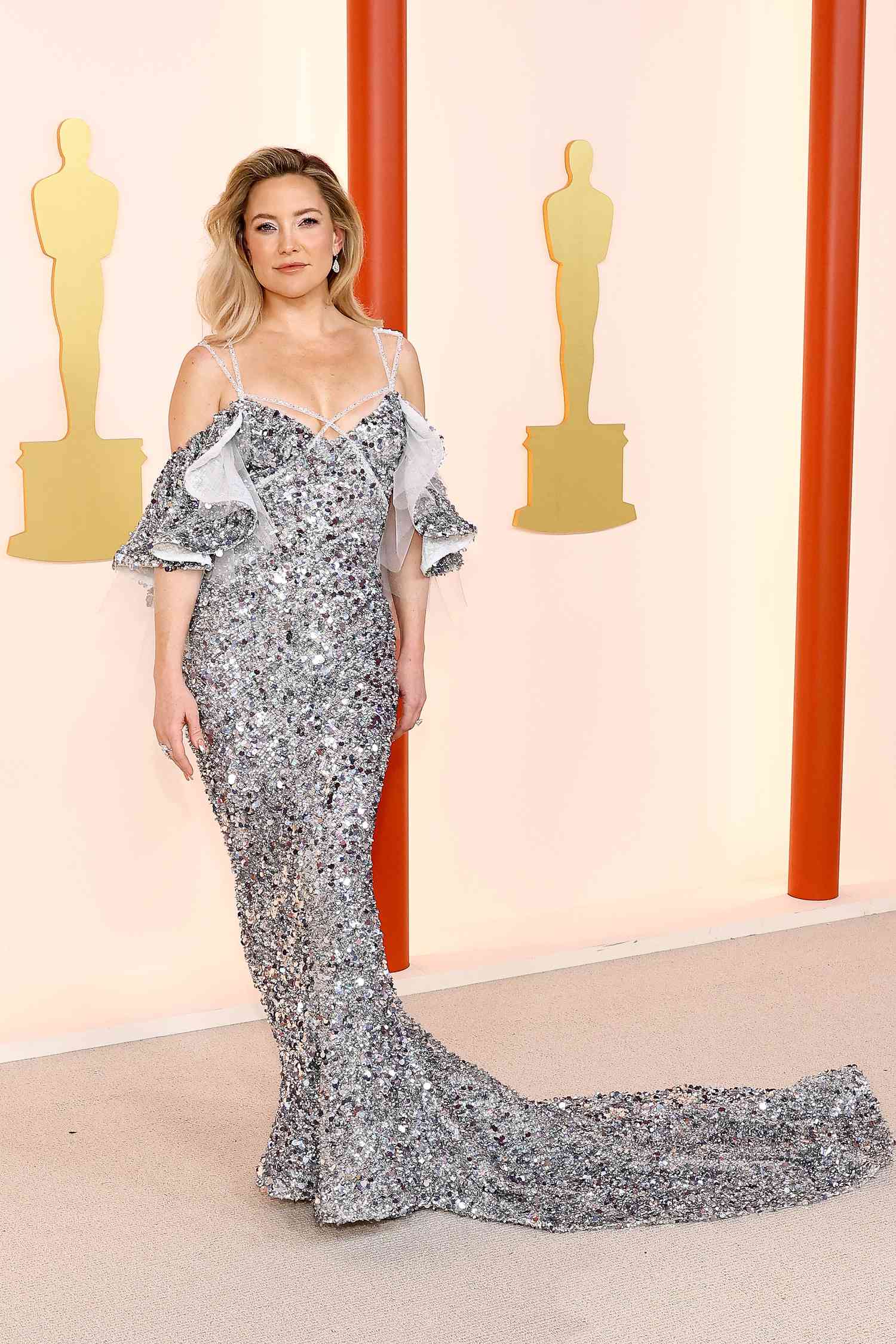 Kate Hudson radiated beauty in this sparkly and out-of-this-world Rodarte dress. The dress is sequin heaven and suits her charismatic personality; you'd think it was made just for her!
Salma Hayek — Gucci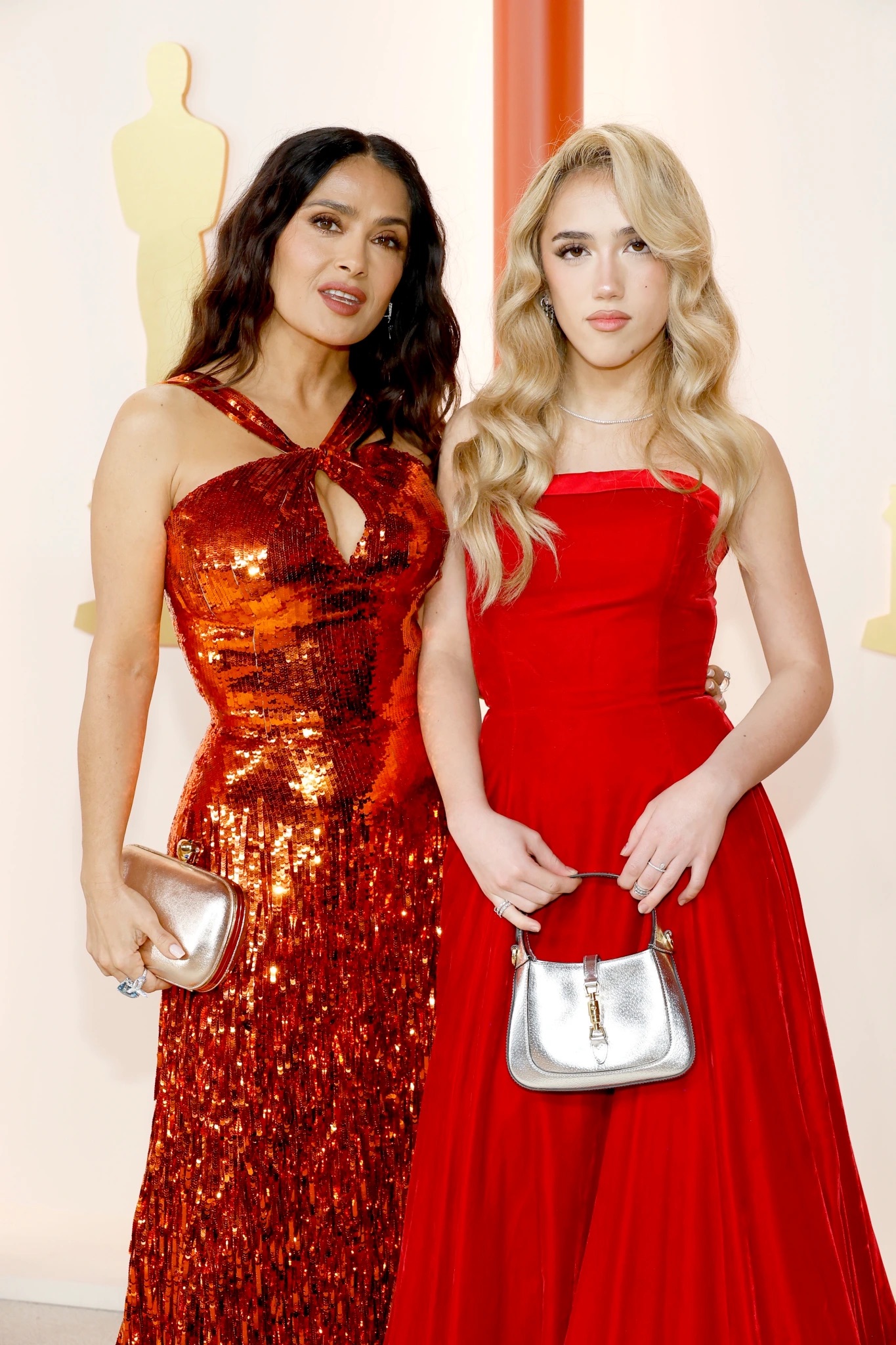 Salma Hayek ages like fine wine and excels at pulling off any dress she wears. Her distinctive looks and Latina energy make everything slightly cooler, including her bright custom sequin Gucci dress, which she wore alongside her daughter!
Most Bizarrely Dressed 
Harvey Guillen — Christian Siriano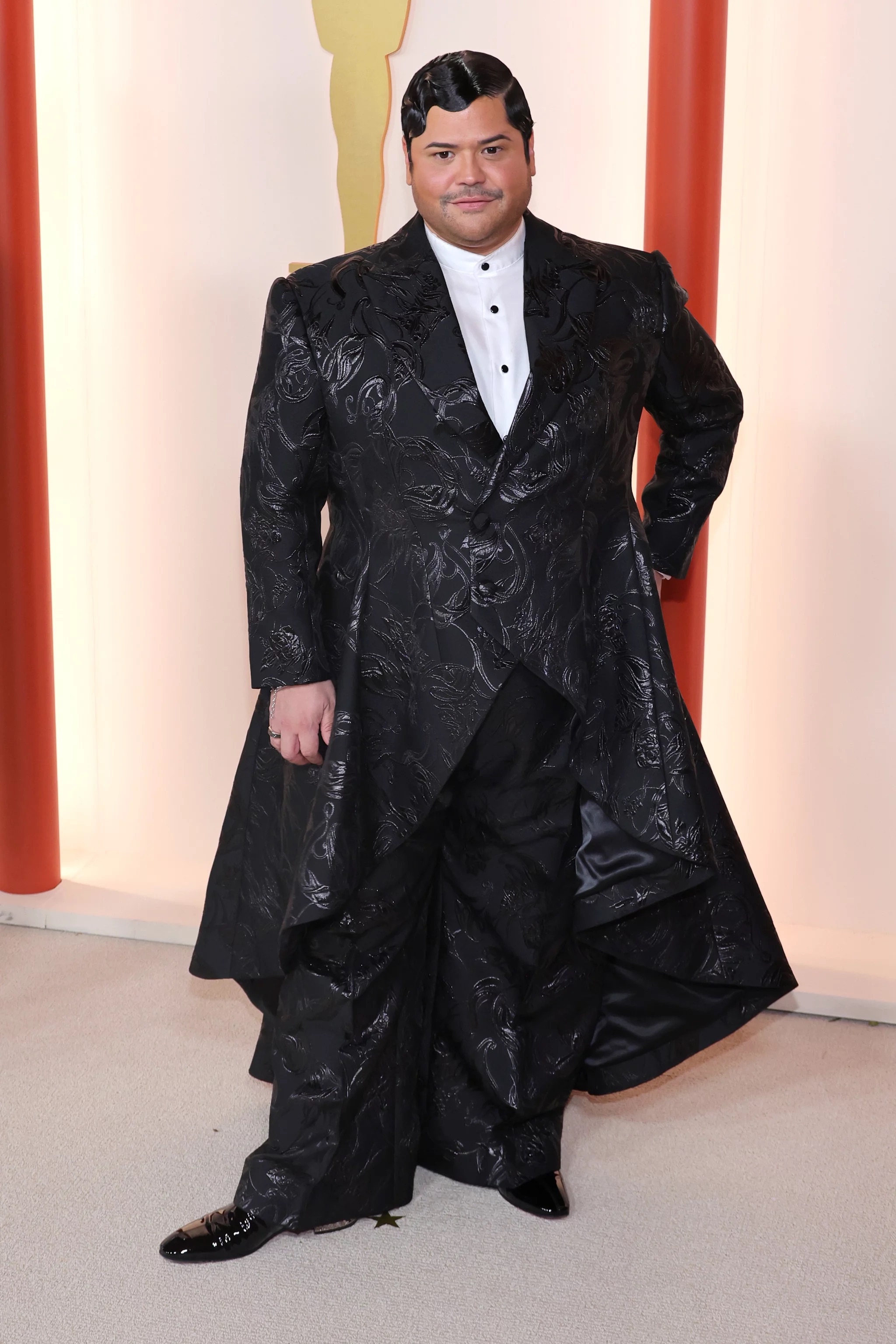 It must be a Christian Siriano standard to take an outfit and upcycle it from boring to daring with small yet extravagant and flamboyant touches. And Harvey Guillen knew how to accessorise the tuxedo accordingly!
Janelle Monae — Vera Wang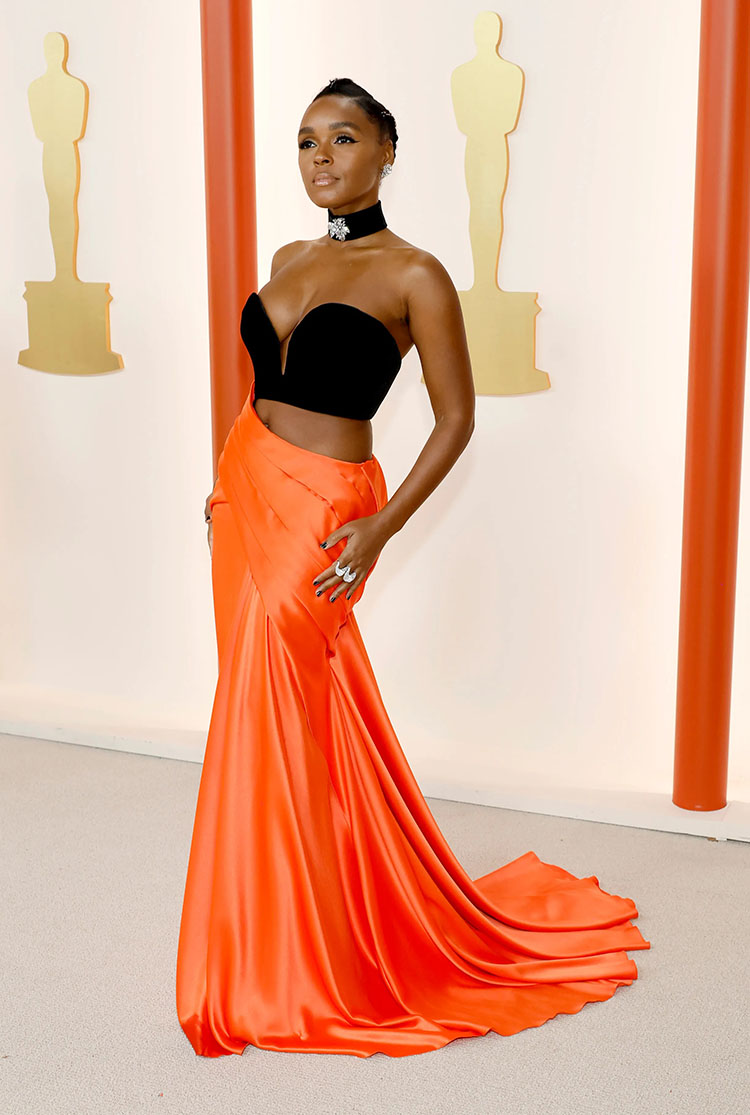 While it's fashion we typically don't see at the Oscars, Janelle Monae made her choice of Vera Wang sophisticated enough for everyone to swoon over her style and looks — even if a little bizarre.
Rihanna — Alaïa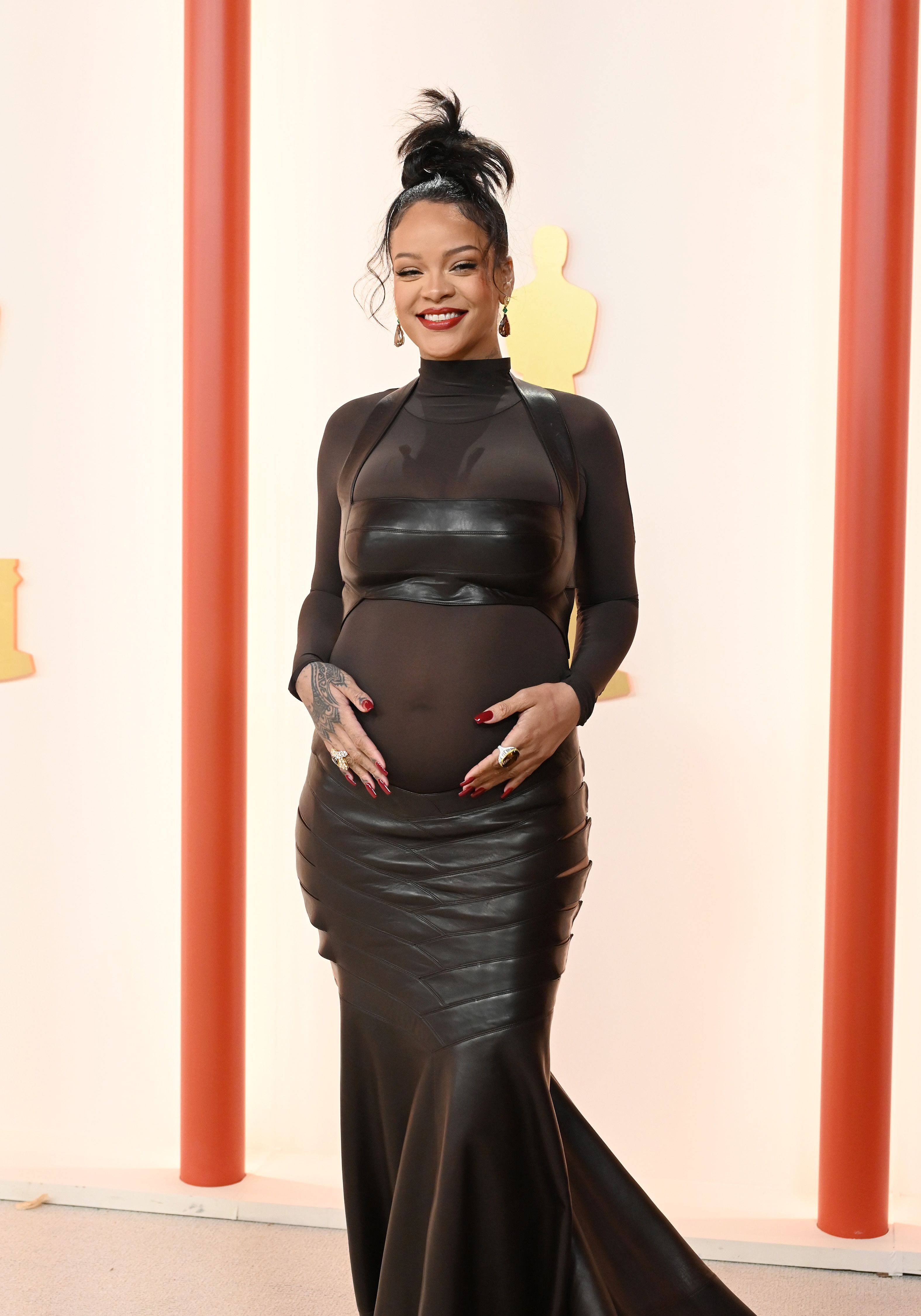 The Super Bowl Queen showed off her baby bump in a custom-made Alaïa dress tailored just for her. It might've been one of the more non-conventional Oscars outfits, but whatever Riri wears, it's iconic, especially when you factor in a mesmerising performance!
Lady Gaga — Versace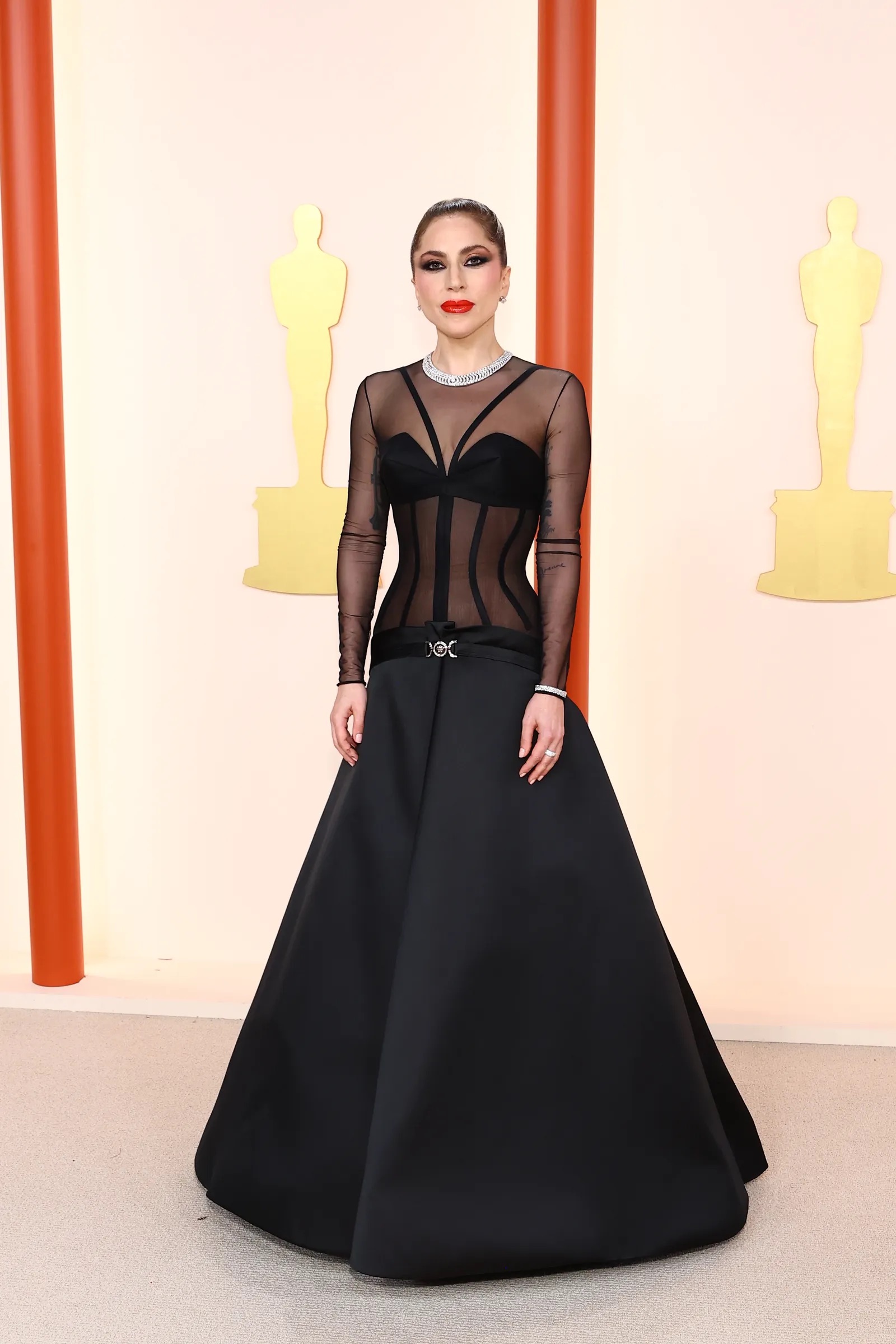 Looking forward to Lady Gaga's outfit for every single award show and concert appearance is what we do best. But we didn't quite enjoy her choice of dresses for the 95th Academy Awards, although you can never go wrong with a Versace dress. 
The Rock — Dolce & Gabbana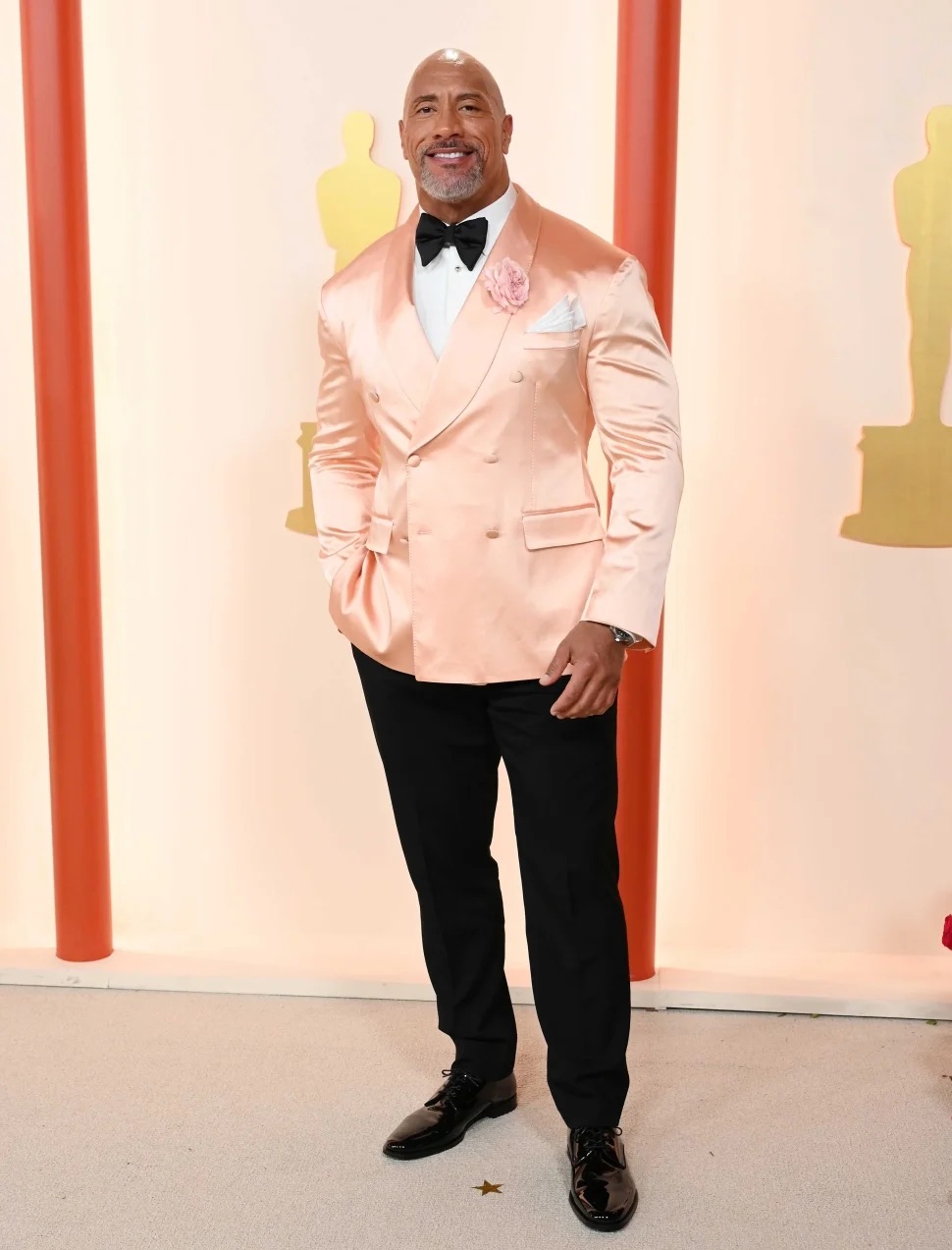 While we're unsure if it was the right choice for a champagne carpet appearance, the Rock went full out in a D&G peach suit. We loved his confidence and signature smile, anyway!
Tems — Lessja Verlingierie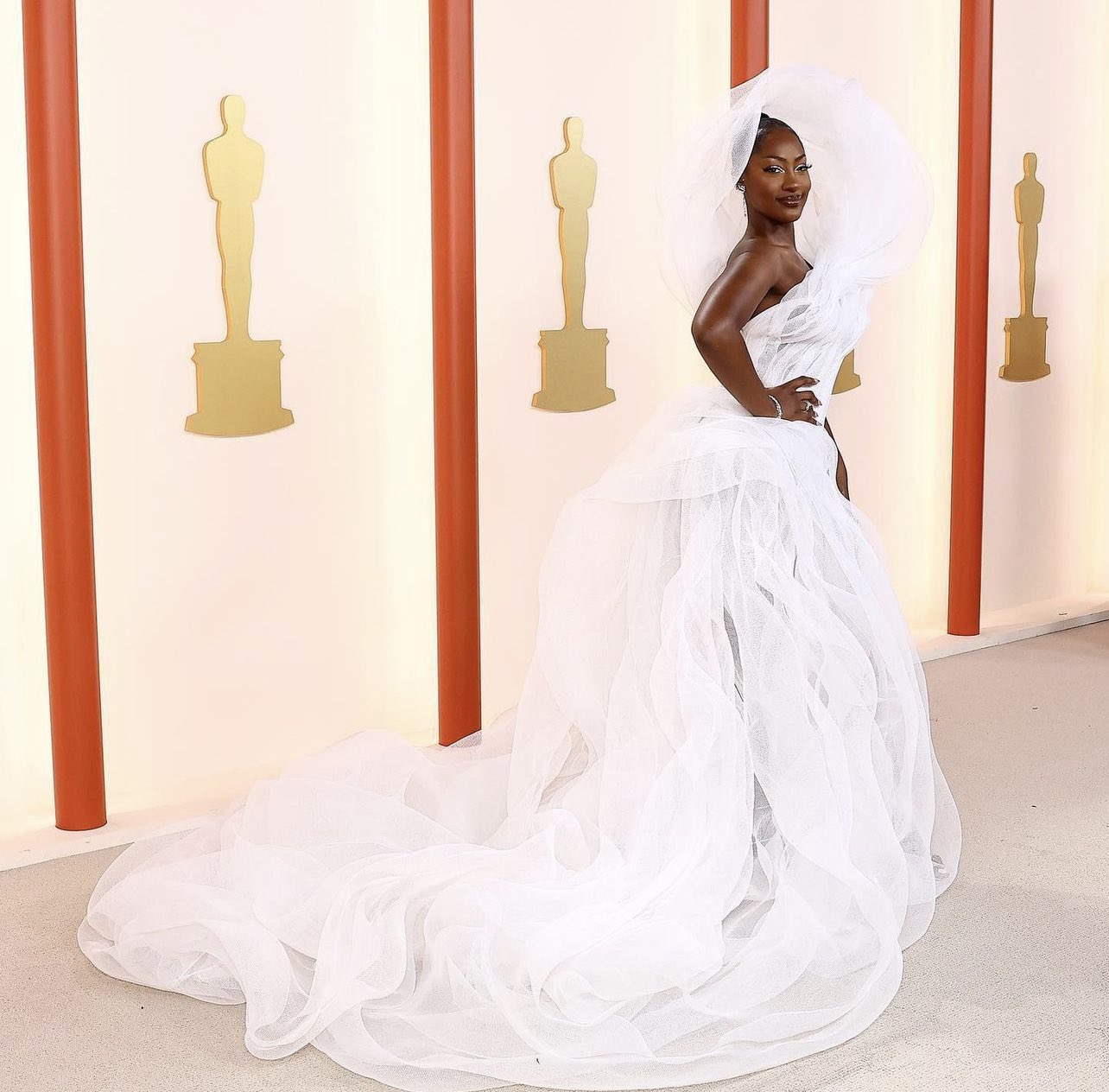 We can only imagine what it was like for the celebrities sitting in the seats behind Tems, but her white dress was stunning on the champagne carpet itself!