Hala Shiha has caused controversy on social media yet again following her reappearance on screen without her hijab. Since, she has faced an outbreak of criticism on social media, but this time, not solely for religious reasons. While there's an expected societal backlash to taking off the hijab — especially when you're a public figure — people were more outraged over the comments the starlet made during her hijabi eras that contradict her current actions.
If you're not up to date, here's a timeline of Shiha's controversial comments over the years:
Early Retirement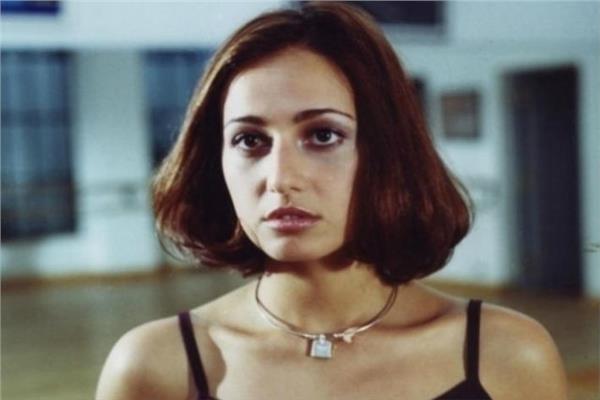 In her early career days, the actress wore the hijab and retired from cinema briefly due to her proclaimed fear of Judgement Day. However, she took off the headscarf and made a comeback the very next year with her iconic movie Aris Min Geha Amneya.
Acting With the Hijab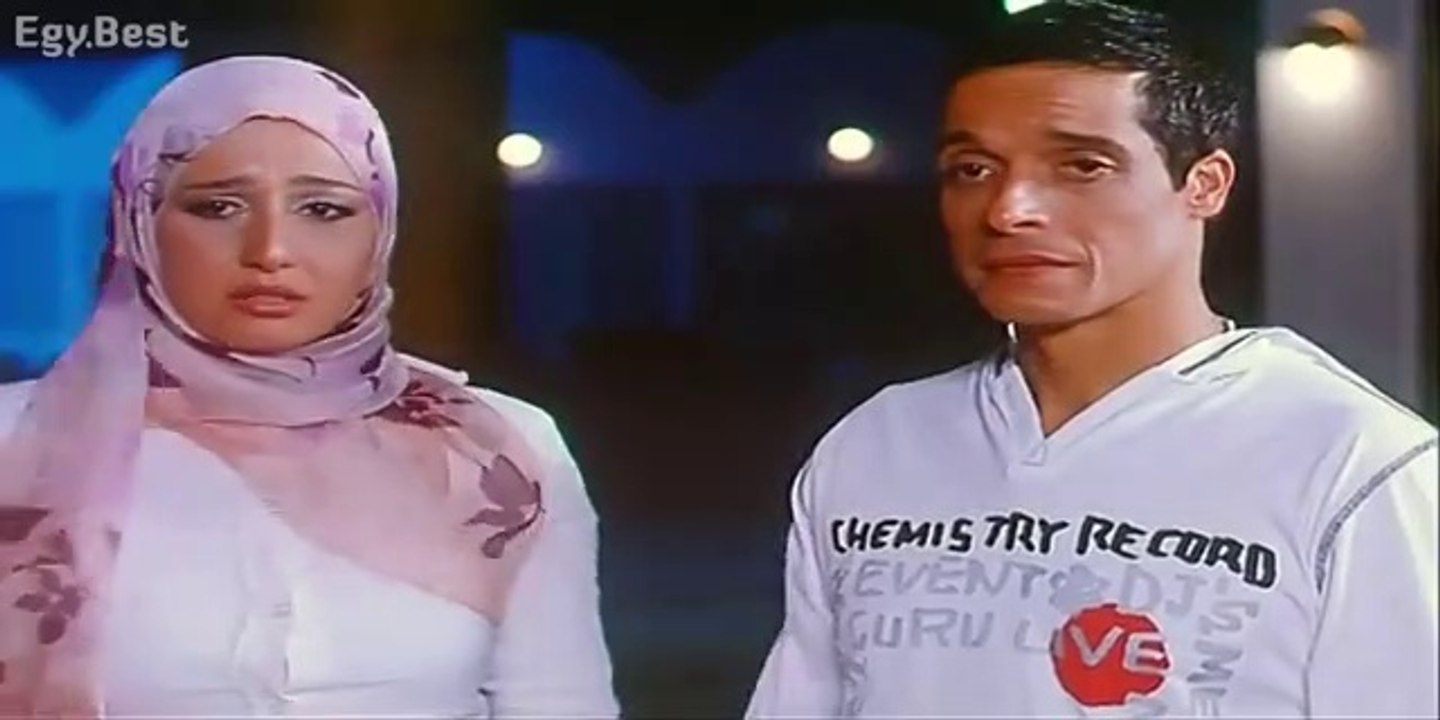 Shortly after, in 2006, Hala wore the hijab again but didn't retire from the screen this time. Instead, she restarted her career with Kamel El Awsaf and married Wust El-Balad's lead singer Hani Adel on paper. However, five months later, and right before their public wedding ceremony, Hala called it quits and divorced. 
Gone for Good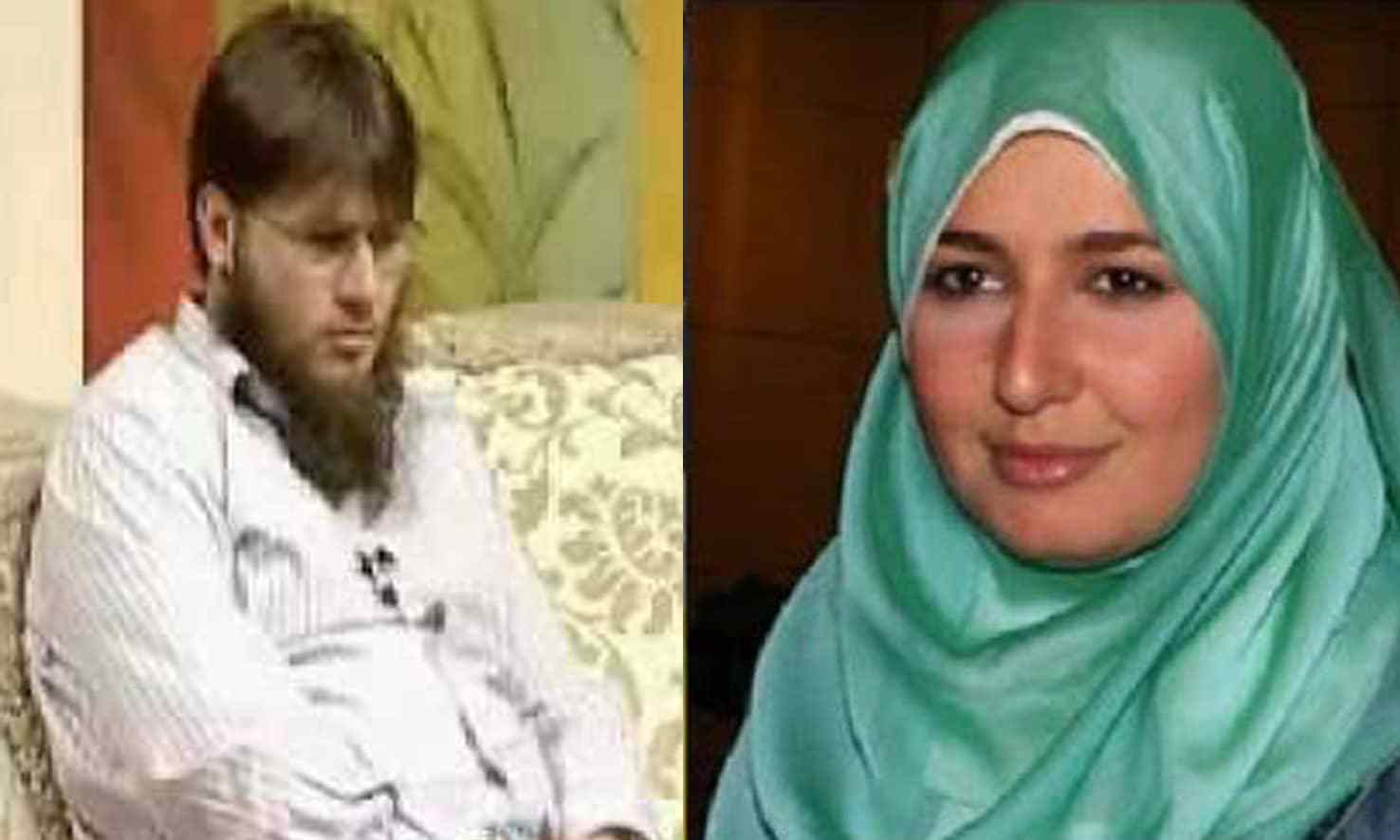 In 2007, the actress announced her retirement again upon wearing the niqab and marrying Canadian convert Youssef Hirsen. The two moved to his hometown and became parents to four children. While she remained off the grid, she vocalised her regret over her acting days and wished the movies she starred in would stop screening for her sake.
A Shocking Comeback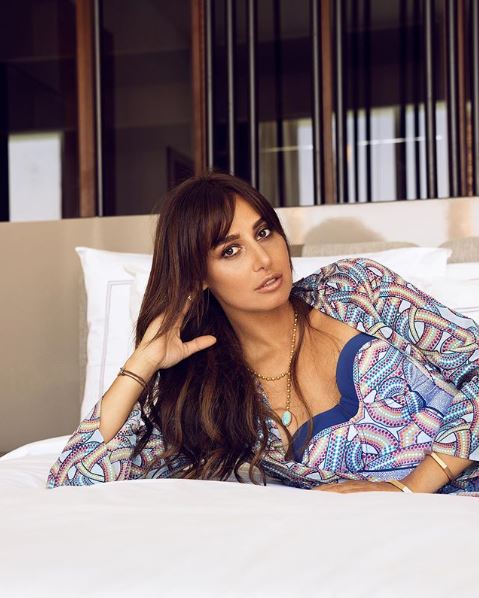 After 11 years of marriage, divorced Hala came back to Egypt without her niqab to shock the whole world. She made her cinema comeback with Mohamed Ramadan's Zelzal in 2019 and Youssra's Kheyanet Ahd in 2020.
In a following podcast, Hala shared her struggles with wearing the hijab and made references to it not being a religious obligation. This sparked great discontent on social media, with many accusing her of making a fatwa on something she's not knowledgeable of.
Sudden Change of Heart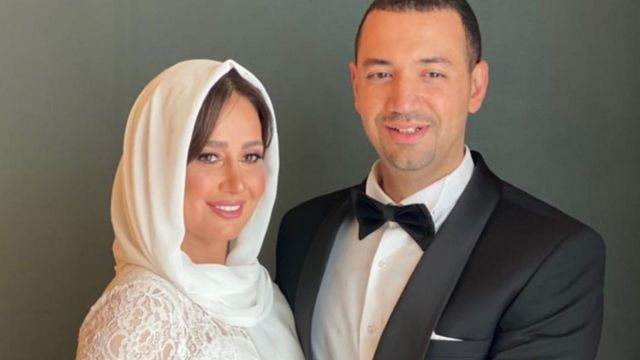 When she initially returned, Hala co-starred in Tamer Hosny's Mech Ana in December of 2019, but the movie's production was delayed due to COVID and was released two years later instead. At the time of its release, not only did she refrain from attending the premiere, but she also fought for her scene to be cut from the movie.
When the director denied her request, she shaded the movie in now-deleted comments. She went as far as calling the art industry haram and declaring that she's not that same person anymore. These comments came with the release of pictures of her elopement with Moez Masoud, wearing the hijab once again. By then, Ashraf Zaki had expressed disapproval of her actions, and her membership was removed from the syndicate due to her criticism of the industry and fellow artists.
Heartfelt Apology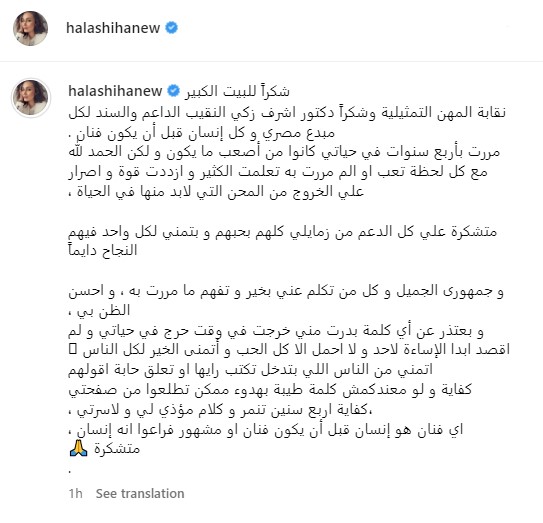 A couple of weeks ago — well, you probably guessed it right — Hala removed her hijab and attempted to make an artistic comeback yet again. While it hasn't been confirmed whether she's still married to Moez, the actress reached out to the syndicate with an apology for her previous actions. In an Instagram post, she went on to explain that she went through a messy four years of her life and took back her comments.
In his reply, Ashraf Zaki welcomed the star with open arms back to her acting career. When asked, he said that it was not his call but rather several artists he reached out to, with many celebrities supporting the decision to forgive Hala and give her a second — maybe third or even fourth chance. That said, you can expect to see Hala on your screen soon!