With the Coronavirus outbreak, many people's travel plans and dreams have been sabotaged. But for many who couldn't take no for an answer, the travel bug kept itching, and virtual tourism found its sweet spot. Lots of people around the world have been resorting to VR tours of touristic places across the continents, and even Egypt's Ministry of Tourism and Antiquities launched its own initiative. The newest addition to the list is a VR app that, just like the name suggests, shows you Around Egypt.
The free app, available for iOS and Android, as well as on the Oculus Store, features more than 30 different VR tours across 11 governorates. Archaeological sites, museums, religious sites, national parks, beaches, you name it. These include Abu Simbel Temple, Anwar El Sadat Museum, the White Desert, The Hanging Church, Mosque of Amr ibn Al-As, Emerald City, and more.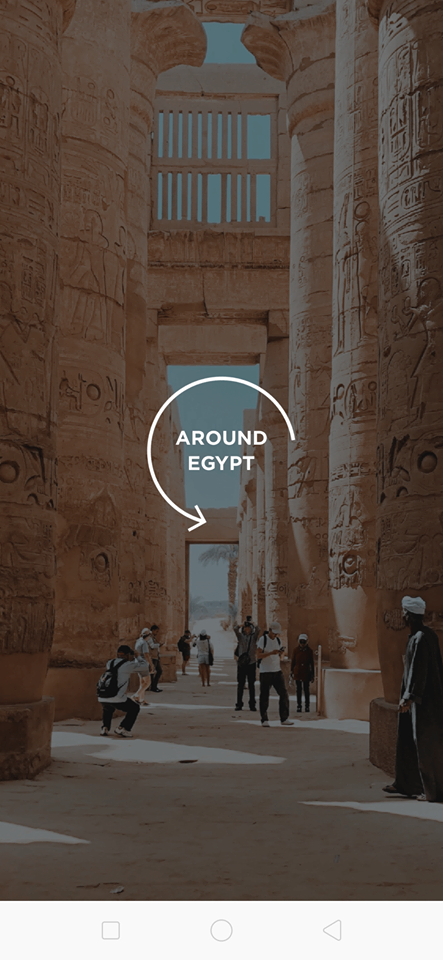 Around Egypt is the result of a collaboration between the growing software development house, [34]ML, and Egypt VR media agency. The two companies started working on the app back in 2018, and a beta version was launched in 2019. The final version was officially released this month, on Sunday 19 April 2020, and, in less than two weeks, the app is already gaining organic traction from users across the globe.
The VR tours app also provide information about the sites such as location, opening hours, ticket prices, the era in which sites were built, famous figures associated with them, as well as descriptive overviews on the history. And according to [34]ML, they're planning on adding more destinations and features along the way. These include video tours, more languages, in addition to audio tours to make it more accessible.
[34]ML has previously built an app for the Ministry of Education to serve Egyptian school students, which reached over a million download hits.
Download Around Egypt, give it a try and roam the country from the comfort of your own home, and let us know what you think!