Yes, it's finally here, everyone! Wa'ad Iblees, the thriller/drama that everyone was waiting for, is finally airing on Shahid with episodes coming out every Thursday.
With six episodes in total, this show fuses both the English and Arabic languages into a story that is as mysterious as it is chilling. Directed by the English Colin Teague, Wa'ad Iblees stars Amr Youssef, Fathy Abdelwahab, Aicha Bin Ahmed, and American actress Paula Patton.
Soon after the first two episodes of this show were released, we sat down to watch it. And now that we're done, we have some thoughts to share with you!
What's The Plot?
The premise of Wa'ad Iblees is rather simplistic—people are making deals with the devil to satisfy certain wants or needs. However, the story takes turns that no one can expect.
Wa'ad Iblees shows us the life of a young couple, Zeina (Aicha Bin Ahmed) and Ibrahim (Amr Youssef), who are happy until they discover that Zeina is dying from a brain tumor. Not ready to let his wife go, Ibrahim goes out of his way to meet a 'blessed' man (Fathy Abdelwahab) in order to use the latter's gifts to save Zeina. To help his wife recover, though, Ibrahim must sign a mysterious contract that indicates he has sold his soul to the devil.
Once Ibrahim realises what he's done (and as certain events take place), he goes to visit Professor Jennifer (Paula Patton), as her husband has been through a situation similar to Ibrahim's.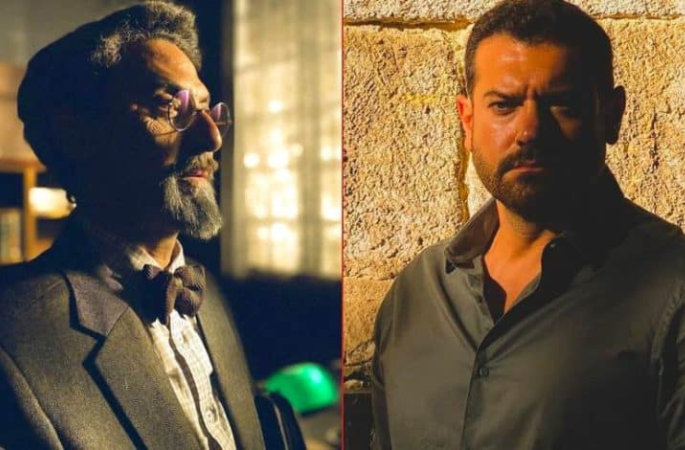 Our Honest Review
We'll admit it—Wa'ad Iblees didn't star on the best foot. When the first episode began, the script was rather weak, however, the show quickly turned things around to become one of the most exciting shows we've seen out of Shahid.
The thing that makes the show appealing is the performances involved, as every single actor pulls out all the stops to show us just what they can do. Additionally, the cinematography, which was added by the mysticism found in the Old Cairo locations, added to the general ambience and helped greatly establish the mood.
As the show progresses, you'll feel a mix of emotions with fear and excitement being the most common. Shivers and goosebumps aside, we have to heavily stress that a lot of scenes in this show may warrant a trigger warning, so proceed with caution.