Saudi Arabia has impressed the world with jaw-dropping achievements in many aspects, from football to business and, most recently, a dazzling awards event we can't get over! On the 21st of January, Riyadh city hosted one of the largest award events in the  MENA region, honouring many Arab and international celebrities for their achievements. The invitees brought their fashion A-game to the purple-shaded carpet and dazzled the world.
The Joy Awards were created by Saudi Arabia's General Entertainment Awards (GEA), a significant participant in Saudi Vision 2030 framework aiming to make the Kingdom a tourist destination with diverse cultures and social activities. With that being so, let us tell you all about the event's highlights that got everyone talking about the city!
International Celebrities on the Violet Carpet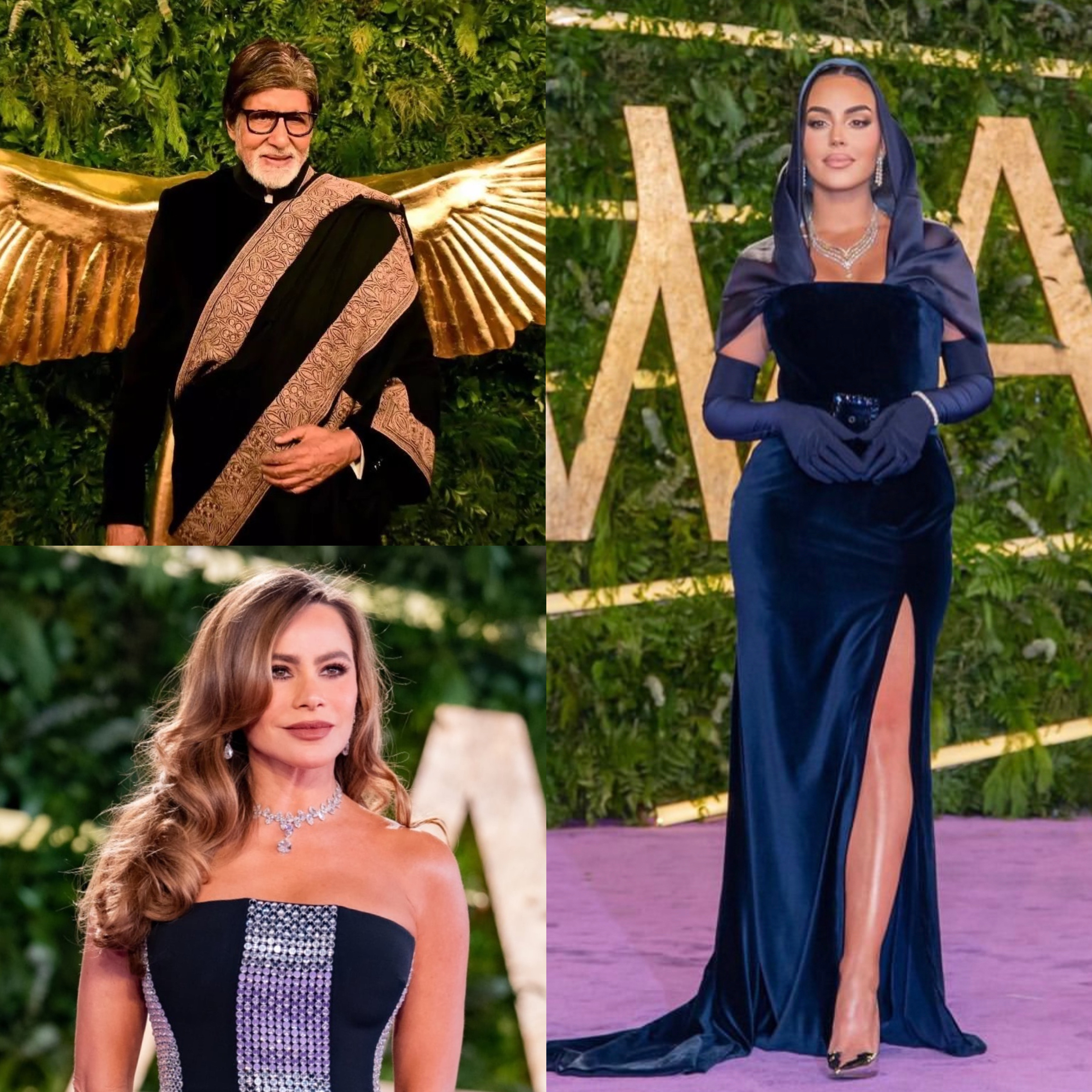 The media icon Georgina Rodriguez always impresses the world with her fashion choices. She wore a classy navy-blue dress with a silk veil covering most of her hair and shoulders; the look was gorgeous and wowed many. Colombia's sensation Sofia Vergara also turned heads with her elegant black and silver dress.
Many international icons were a significant part of the event, such as US veteran actor Mil Gibson, John Travolta, director Michael Bay, Moroccan football player Achraf Hakimi, and Bollywood's most famous actor Shah Rukh Khan.
Our Favourite Gossip Moments of the Joy Awards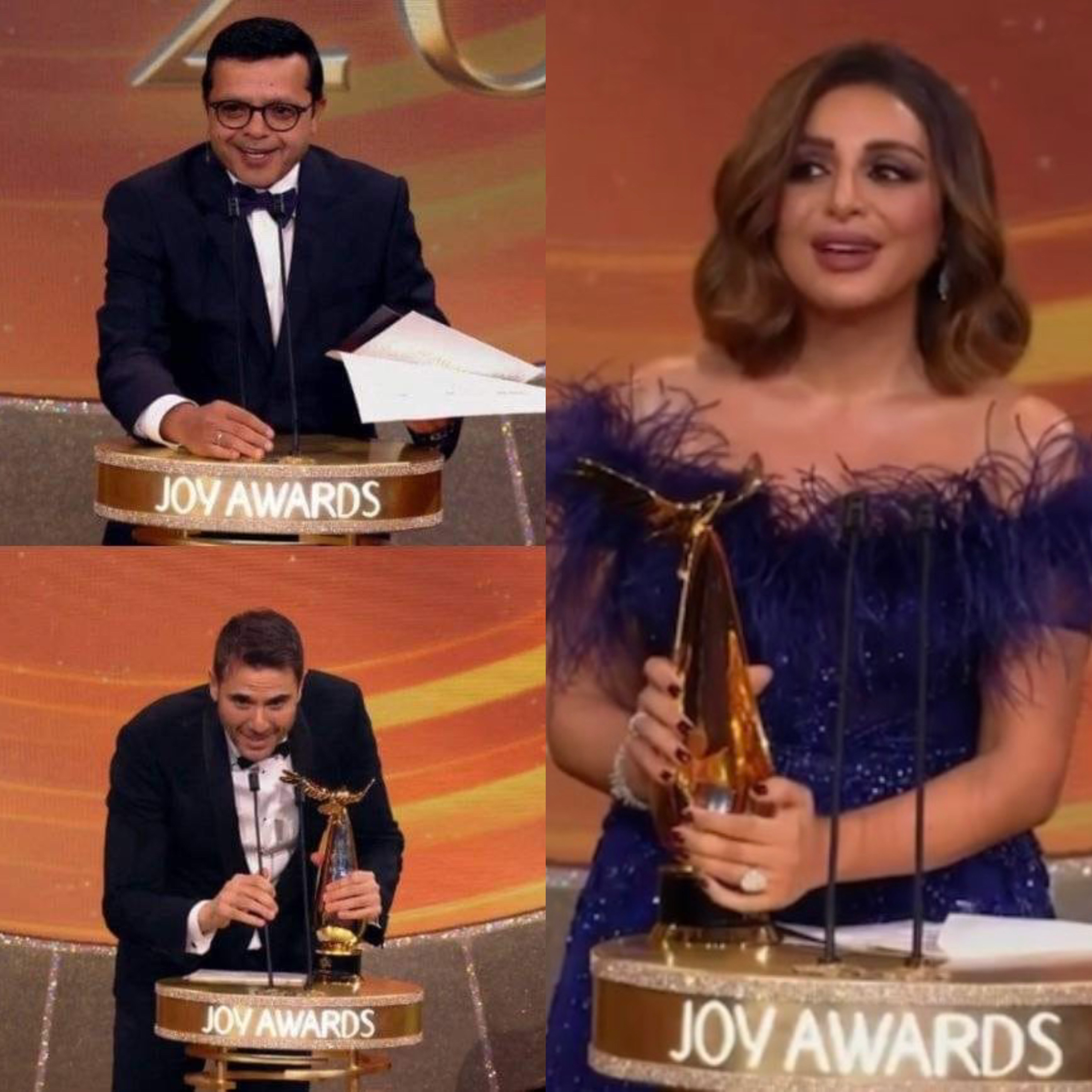 The two sensations of the Arab music world, Asala and Angham, have been publicly feuding for a long while. And when Angham won the award both singers were nominated for, Asala didn't seem so happy about it on cam.
Another Gossip highlight of the event featured Egypt's comedy giant Mohamed Henedy cracking a height joke about Ahmed Ezz arching his back so much to speak into an average-length mic! Henedy had everyone laughing in the theatre hall and later on social media.
Lastly, while Wegz making an unusual fashion choice is old news by now, it never fails to shock us! The Egyptian rapper wore a flashing suit of vibrant green and black. We usually love Wegz's bold fashion, but public consensus deemed this one was not the best.