The groundbreaking opportunity to join the rest of the world to raise awareness and fund a good cause is here! Red Bull's annual "Wings for Life World Run" is returning on May 7th to aid those suffering from spinal cord injury. With just a couple of minutes of running, you can raise your heartbeats as you participate in gathering cutting-edge research to find a cure for the paralysing injury.
The event will be hosted this Sunday at 2 PM in New Cairo's Fifth Settlement, where everyone is welcome to join the flock of runners. All you need are your running shoes, as no activity level is required to participate. So read on to learn more about the event's cause and how you can participate!
The Purpose Behind Wings for Life World Run

Nowadays, an overwhelming number of people are suffering from traumatic spinal cord injury. Simple accidents can lead to paralysis of most of the body, leaving no feeling in the arms or legs for those affected. With it being near impossible for those paralysed to move without the aid of others, Red Bull is missionising to support research about the injury.
Since its establishment in 2014, Red Bull's "Wings for Life World Run" encourages worldwide participation to run for a good cause. All entry fees collected are donated to research to find a cure for the immobilising injury. Also, by downloading and subscribing to the Red Bull Wings for Life app, users can single-handedly contribute to finding a cure.
How You Can Join the Run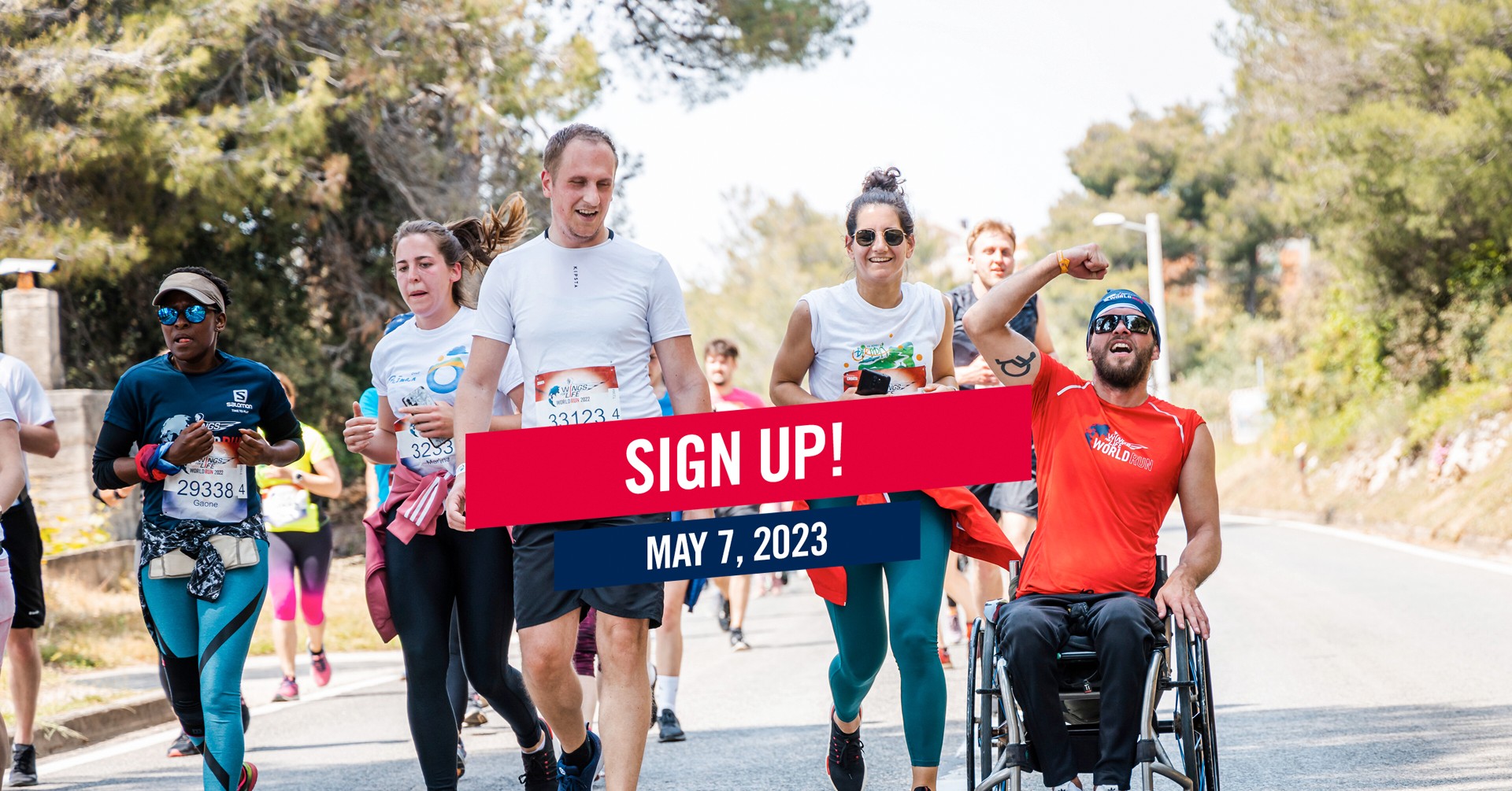 To raise money and awareness for spinal cord injury while testing your body's limits, download Red Bull's Wings for Life app and confirm your participation in next Sunday's run. You can additionally register by visiting their website. Red Bull will then email you your personal race number, ensuring you're all set for your run.
Fees for joining the running event amount to 272.67 EGP, with 100% of the proceeds funding spinal cord injury research. Meet with your friends and join all other Cairo runners as you attempt to escape the Virtual Catcher Car chasing you 30 minutes after the start of the race, which you can track via your Wings for Life app. Through the application, you can additionally set personal running goals to make the experience more exciting.
Don't worry; stations will be available at the location for beverages and snacks to refresh and energise you for your big run!