Since the start of the school year on October 2nd, we have heard nothing but unfortunate news concerning students getting badly injured and some losing their lives on school grounds and during school hours, and it's breaking our hearts! Basmallah Mohamed was the third girl to pass away within 10 days in a school-related incident. Let us tell you more about these recent saddening events and what needs to change to prevent them from reoccurring in the future.
What exactly happened to Basmallah Mohamed?
Basmallah was beaten on the head by her Arabic schoolteacher on the first day of school after making a spelling mistake while writing on the blackboard. She passed out immediately after returning home from school that day, and while her father rushed her to the hospital, she never recovered consciousness and passed away shortly after. According to authorities, the offending teacher, who is in his fifties, has been arrested and the school's principal suspended awaiting the outcome of the investigation.
Other school-related incidents that happened this week
Authorities reported the death of a 7-year-old Egyptian schoolgirl last Monday, the 3rd of October, after falling out of a third-story window at her school in Cairo. The student, who was fleeing physical punishment from her teacher, was transported immediately to the hospital, but unfortunately, she did not overcome her grave injuries. The schoolgirl was the second Egyptian student to die that week, marking a bleak start to the 2022-23 school year. According to the police report, the teacher who was chasing her was apprehended.
In another agonising incident, a schoolgirl from the Cairo suburb of Kirdasah died and 15 of her classmates were injured on Sunday when a stairway at their school collapsed as they returned to their classroom following a break.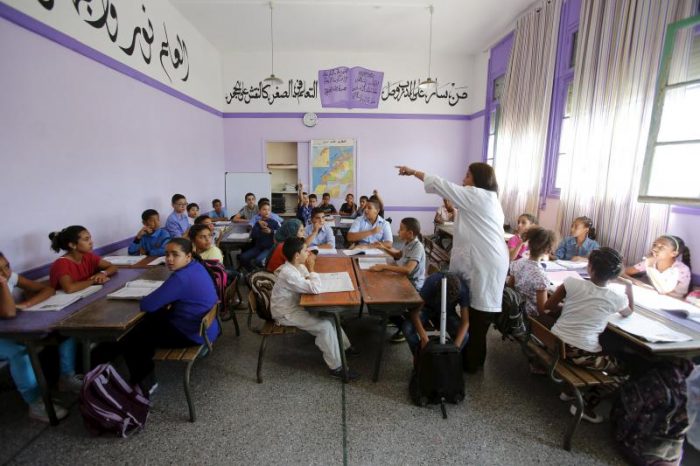 Things to take away from these events
Although it is forbidden under national law, physical punishment is frequent in Egyptian public schools, with teachers beating their students with various objects, such as rulers, wooden rods, and even tree branches. Verbal abuse is also widespread. Many of Egypt's public schools have been neglected for decades and have become overcrowded while lacking adequate facilities to ensure their proper functioning and maintenance of accountability. Many schools also require urgent refurbishment or reconstruction.
What can we do?
We can only imagine the worry of parents following these tragic events. If you are a parent, we encourage you to coax your kids to speak up if they get physically or verbally punished by school workers because, as mentioned, this is illegal as it threatens our children's safety and well-being. On the other hand, teachers should not abuse their authority and terrorise the students under the umbrella of education; love and respect are truly the teacher's tools for education, and we can only hope that there will be more reforms soon to hold these secondary caretakers of our children accountable.