Shonda Rhimes has blessed us with yet another moving Bridgerton story that we can obsess over before the release of season three of the beloved Netflix series. Bridgerton is a historical romance television series based on the novel series of the same name by Julia Quinn and set in London during the early 19th century Regency Era.
After the success of the series' first two seasons revolving around the high society aristocrat Bridgerton siblings as they pursue romance and navigate social expectations, the fictional Bridgeton universe expands to cover the real life of Queen Charlotte and what historians now call the first successful marriage within the monarchy. 
Read on to see what you can expect from Netflix's newest "A Bridgerton Story: Queen Charlotte".
A True King and Queen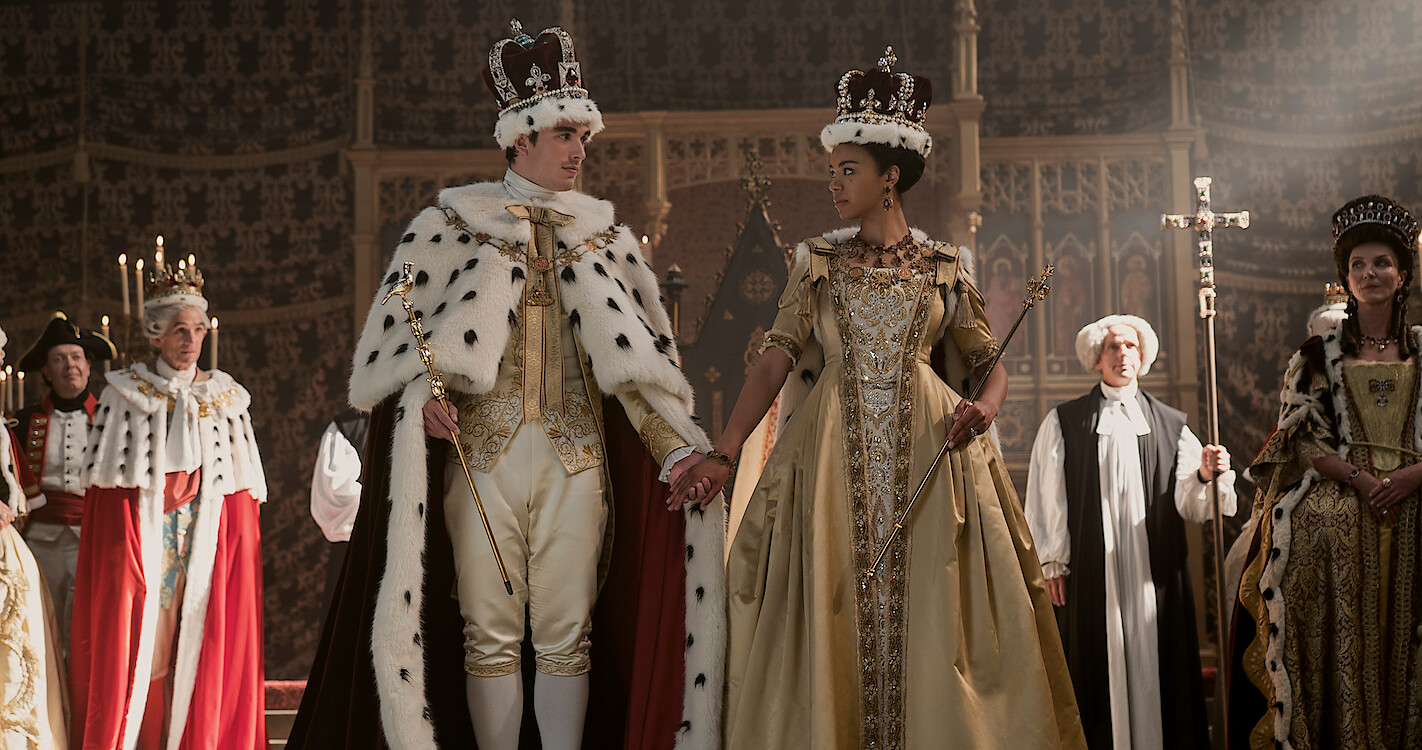 This world of fiction has given us plenty of men to swoon over, beautifully written by women and well played by the actors. However, there is some truth that this historical romance is loosely built on.
King George III, played by heartthrob Corey Mylchreest, is based on the real King George III, known as the mad king who lost the Americas. King George III and Queen Charlotte were the monarchs of Great Britain and Ireland from 1761 to 1801, and the United Kingdom of Great Britain and Ireland until 1820, when King George succumbed to his illnesses.
The Monarchy Survives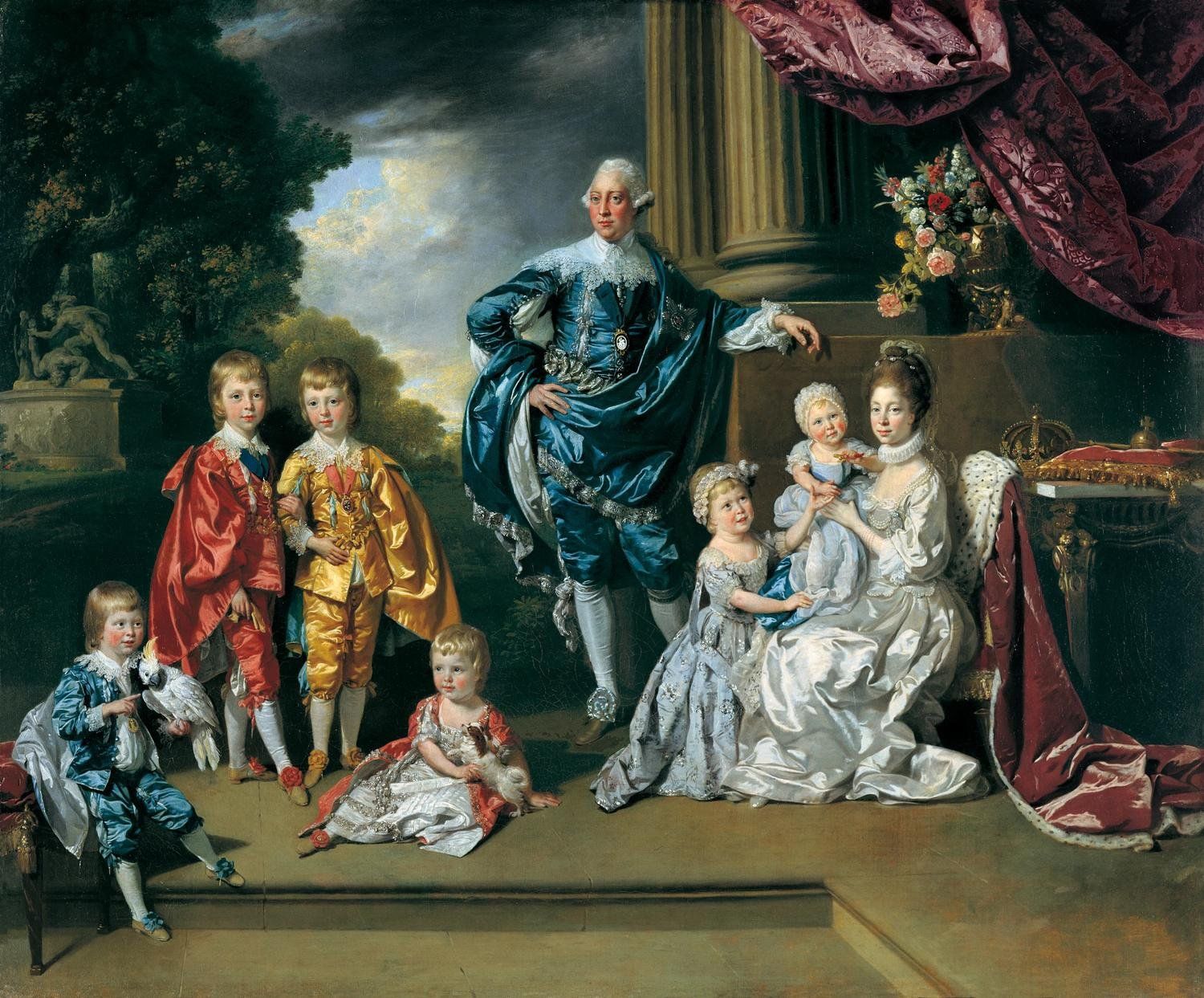 The two were married in 1761 and had 15 children, 13 of whom survived to adulthood. As in the show, King George was a patron of the arts and sciences and supported the work of many artists, musicians, and scientists during his reign. This is only one of many ways he and his wife were a perfect fit for each other since she also was a patron of the arts, particularly music.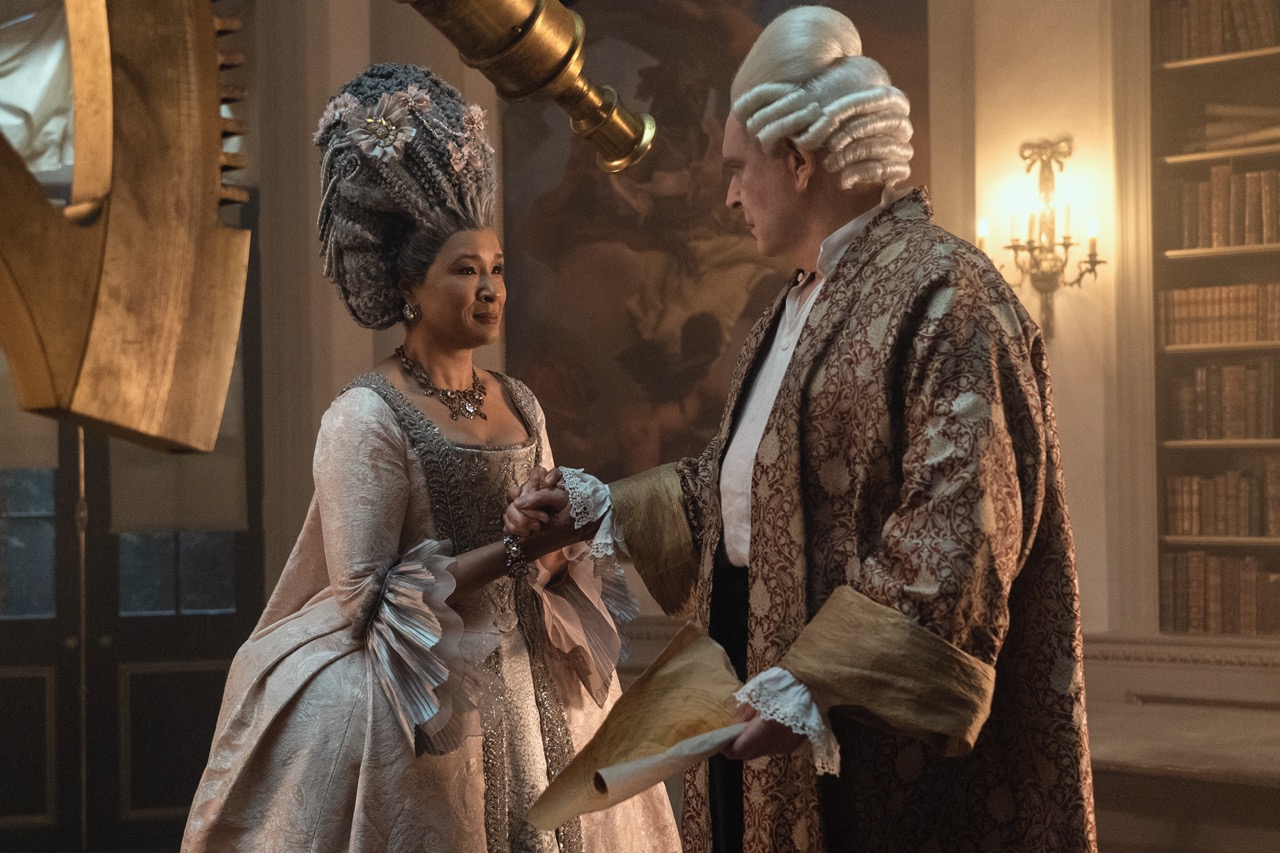 The series accurately depicts Queen Charlotte's support for the work of many composers such as Johann Christian Bach and Wolfgang Amadeus Mozart, the latter being a child prodigy she pushed to greatness. The King and Queen's interest in music and the arts helped promote a culture of refinement and sophistication in Britain and establish Britain as a centre of cultural exchange.
Much like the show, Queen Charlotte Sophia of Mecklenburg-Strelitz was, in fact, interested in the love life of her subjects and had a significant influence on fashion during her reign. The show has also been noted for its lavish costumes and sets, which recreate the opulence and glamour of Regency-era London. Some speculate that the Queen's involvement in the courtship of her son was partly because she wanted to relive a love that was stolen from her due to her husband's mental illness.
The Discussion of Mental Health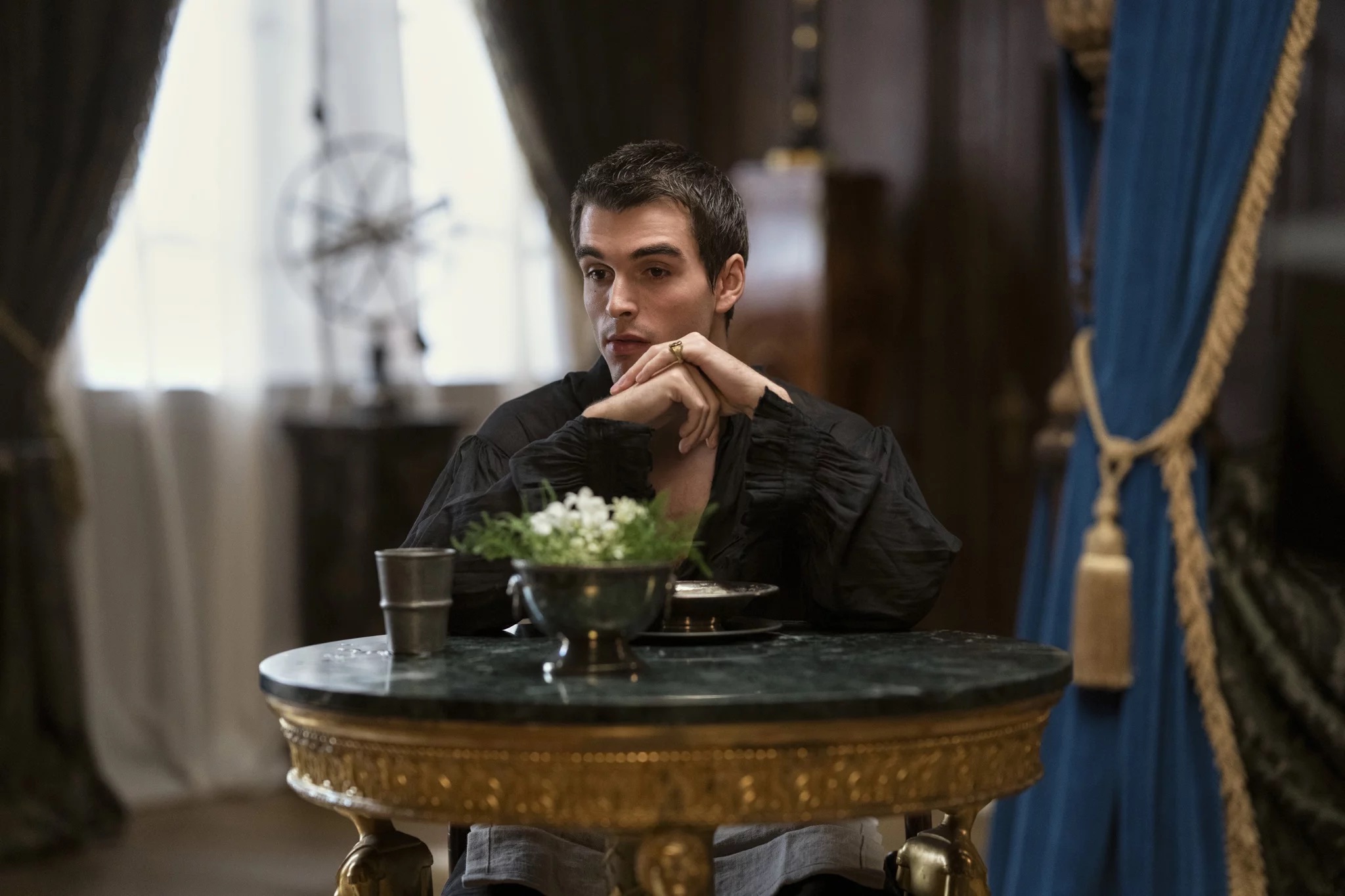 The series has been praised for its diverse casting and portrayal of social issues such as race, class, and gender. "Queen Charlotte" discusses the toll mental illness takes on its victims and sheds light on the inhumane treatments that patients endured in the 19th century.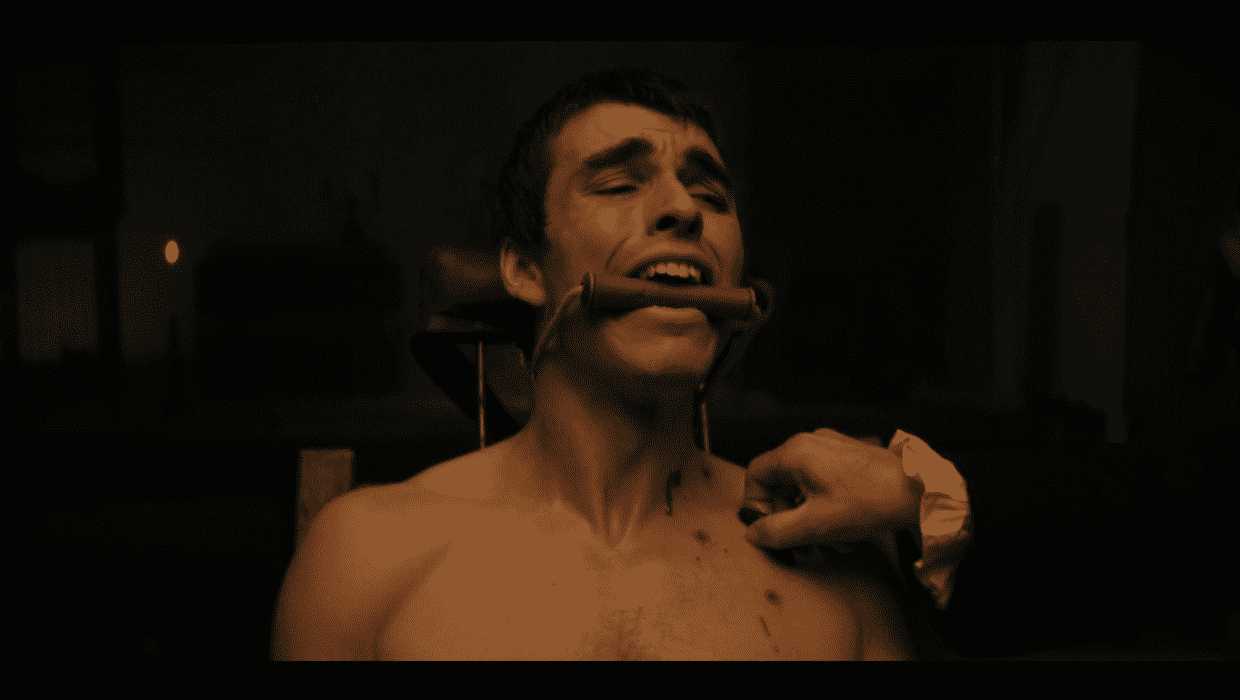 As the series portrays, King George was subjected to painful and barbaric treatments such as being put in a straitjacket, bloodletting, and blistering. It is abundantly clear that the doctors at the time had no understanding of mental conditions or tools for treating them. Nowadays, King George's malady is clear; he had bipolar disorder, specifically Hypomania, a type of mania often part of the disorder. 
The series focuses on the love and support that people who struggle mentally need. We see a faithful and loyal wife driven by pure unconditional love for her husband, and she is willing to put herself in harm's way to protect him, his reputation, and his sanity.
Much like the show, the real Queen Charlotte was a true love match for King George as she became his guardian in the last ten years of his life when he was seen as unfit to rule. She writes to him, saying, "You will have the benefit by your voyages to put spirit in everybody, to be more known by the world, and if possible, more beloved by the people in general. That must be the case, but not equal to the love of her who subscribes herself to your very affectionate friend and wife, Charlotte."