Joe Bou Eid's Magnouna Beek, starring Mariam El Khosht, Adam El Sharkawy, Amir El Masry, and many other big stars, has finally premiered on Shahid VIP, with new episodes airing every Sunday to Tuesday. And despite the show emanating thrill and passion, we weren't too crazy about this Shahid series.
And apparently, we're not the only ones! Not many reviewers showed enthusiasm for the series. We don't know if this is a result of the casting, the fact that the series is more of a musical, or if the poor feedback stems from the plot of the show. Nevertheless, we didn't enjoy it much, nor did we find it as intriguing or fun as we had hoped.
What's "Magnouna Beek" About?
The series follows Randa, a successful lawyer, who decides to uproot her entire life and career after bumping into and reuniting with her ex Karim El Husseiny. You're probably thinking, crazy, right? Hence, the name of the show, "Magnouna Beek," or 'crazy about you.' But, it doesn't stop there. Randa frantically texts and calls Karim almost every day, and she even goes to extreme lengths to try to get back together with him, such as by arranging to bump into his mother at the supermarket just to get invited to their Eid dinner; talk about psycho!
The show is adapted from and based on the hit American TV show, Crazy Ex-Girlfriend, which is also a musical. Let us say, "Magnouna Beek" definitely copied the musical genre of the original series down to the tee. They even outdid themselves, with scenes breaking out in dance and singalongs in every episode.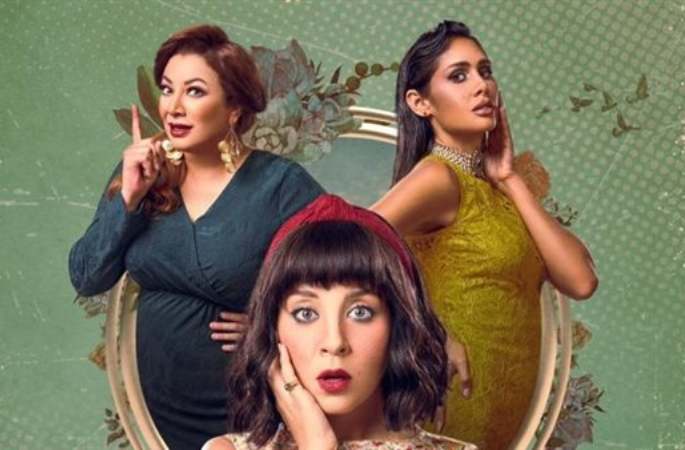 Our Thoughts on the Comedy Drama, Musical Series
As much as we love Shahid shows, this one wasn't our favourite. In all honesty, we found it a bit too crazy and over the top. The songs, wardrobe, and overall aesthetic of the show had us cringing many times throughout the series. This is definitely due to the satirical severity of the scenes as well as our unfamiliarity with Egyptian series being musicals. Yet, we must say, maybe the series did its part in showcasing crazy so right and concentrating the scenes with so many songs that it will surely be remembered as nothing other than a musical series.
Moreover, our review is no message to the casting of the show. The series is crowded with amazing actors that we always get excited to see on our screens, and they don't fall short in depicting their characters flawlessly to the crazy tee. We were truly sad that we did not fall in love with the series, but we still recommend you give it a try for yourself. And who knows, maybe you'll find yourself entertained with or relating to all of Randa's exaggerated plays to win over the man she believes is the love of her life.