Zamalek boasts an array of delightful bookstores, restaurants, antique shops, and hotels. This lively area showcases the very essence of cosmopolitan Egypt, giving people a taste of its finest offerings. Check out our suggestions for some Zamalek fun!
1- Visit the Aisha Fahmi Palace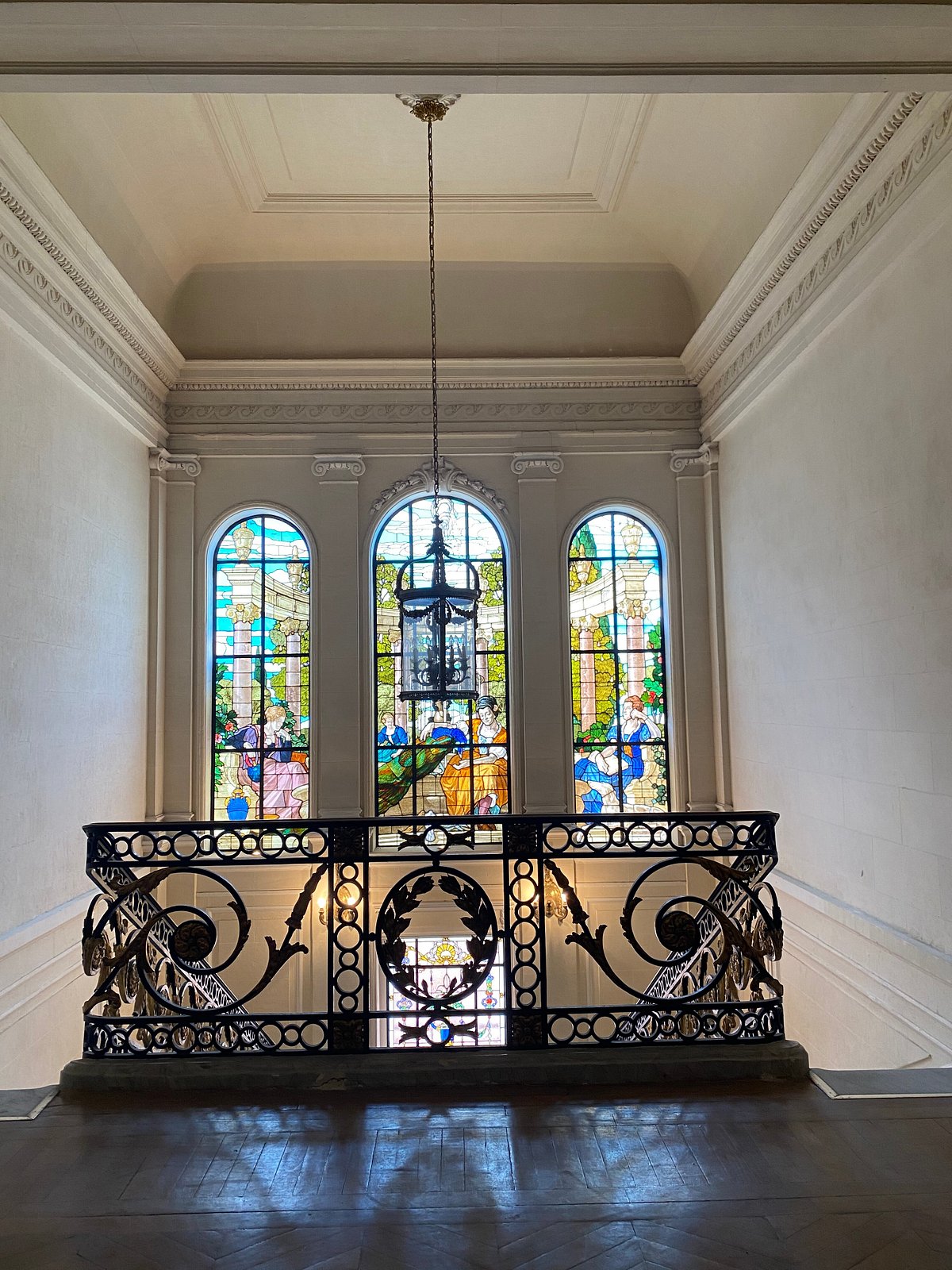 Located on the banks of the Nile, the Aisha Fahmi Palace is an Italianate architectural marvel complete with stained-glass windows, art displays, and spiral staircases. Step inside to find dazzling rococo interiors with frescoes, fireplaces, and a grand staircase capped with intricately carved stained-glass windows — the perfect backdrop for your Instagram posts!
2- Tour the Safar Khan Gallery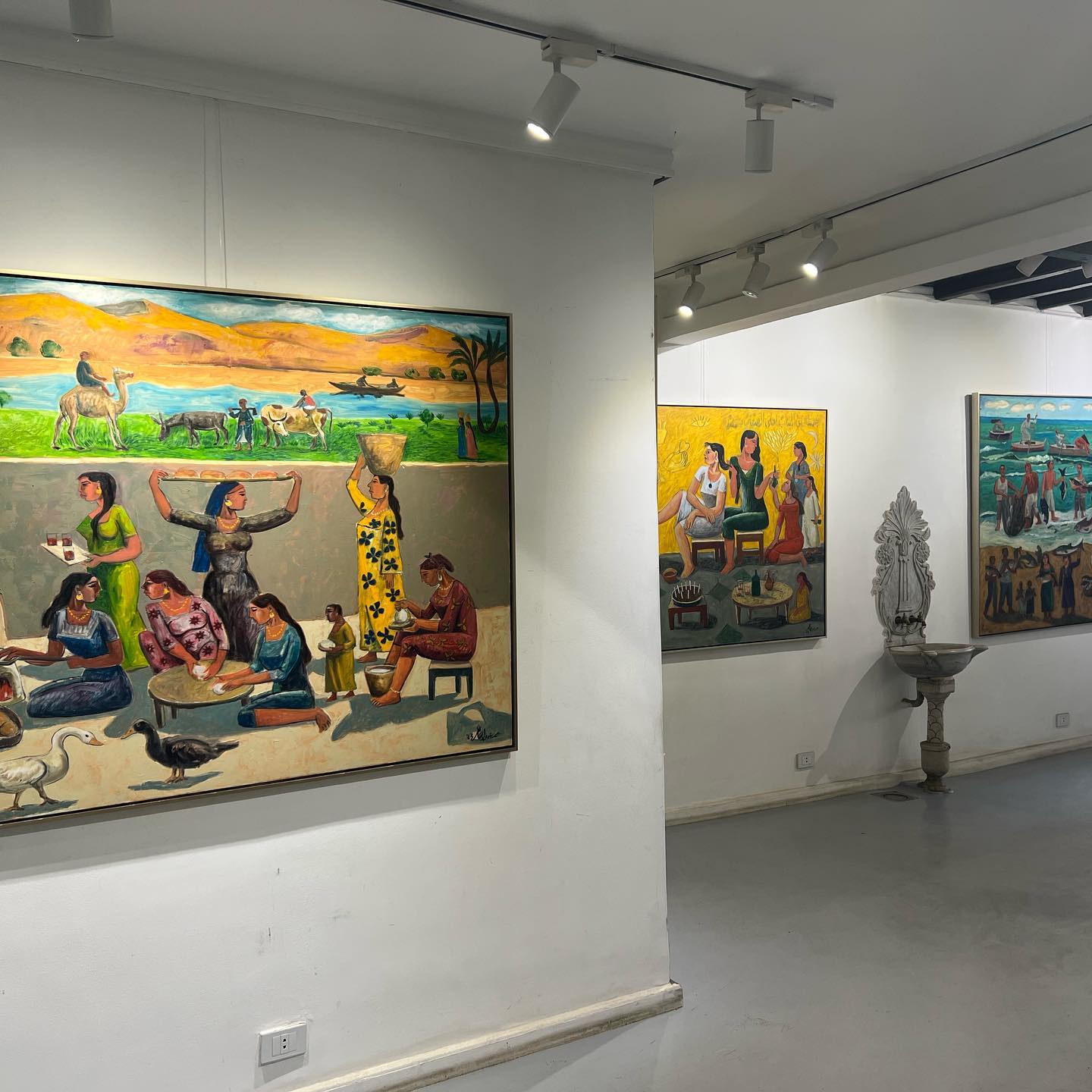 There are many galleries in the neighbourhood, but Safar Khan Gallery focuses on buying and selling modern Egyptian art! By highlighting the individuality, significance, and active social function of Egyptian art in the nation, it hopes to educate and inspire the viewers.
3- Dine on a Boat at Le Pacha 1901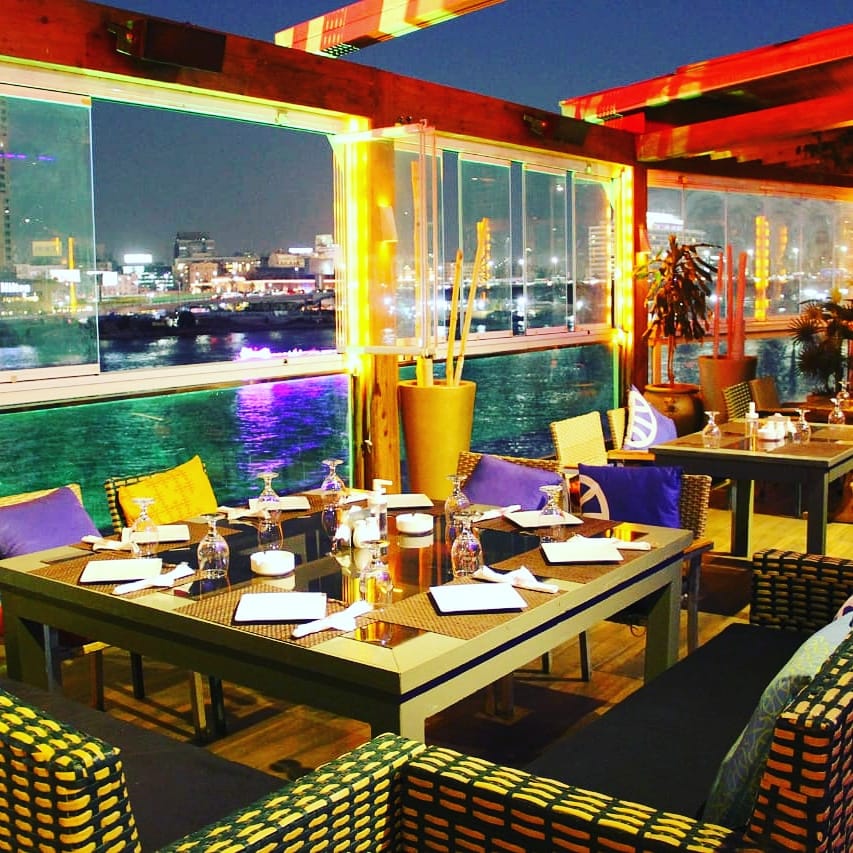 This boat, with ten high-quality restaurants, opened in 1992. Asian, Italian, French, and English cuisines are all available, as is a bar with a resident DJ and karaoke that goes on until 2 AM.
4- Climb the Cairo Tower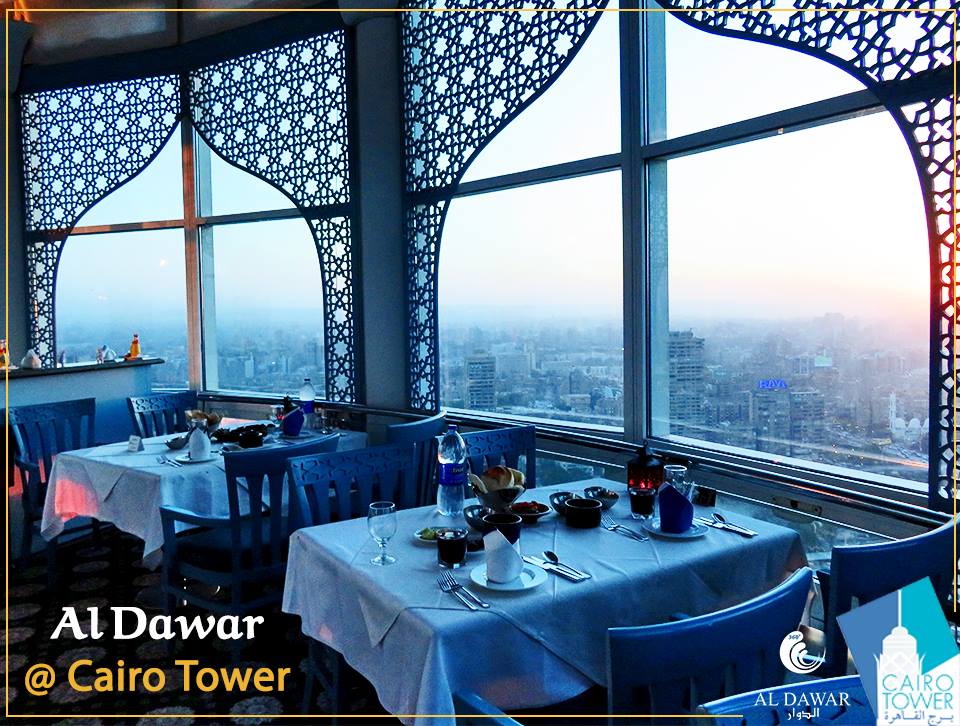 The Cairo Tower is a 187-metre concrete monolith that stands alone and is perhaps as recognisable a symbol of Egypt as the Pyramids! Naoum Shebib, the Egyptian architect behind the sculpture, designed it with an open-latticed framework meant to imitate the lotus plant, the national flower of Egypt. However, keep in mind that you will have to pay a fee if you want to snap pictures from the highest point of the tower.
5- Grab a Beer at Rooftop Zamalek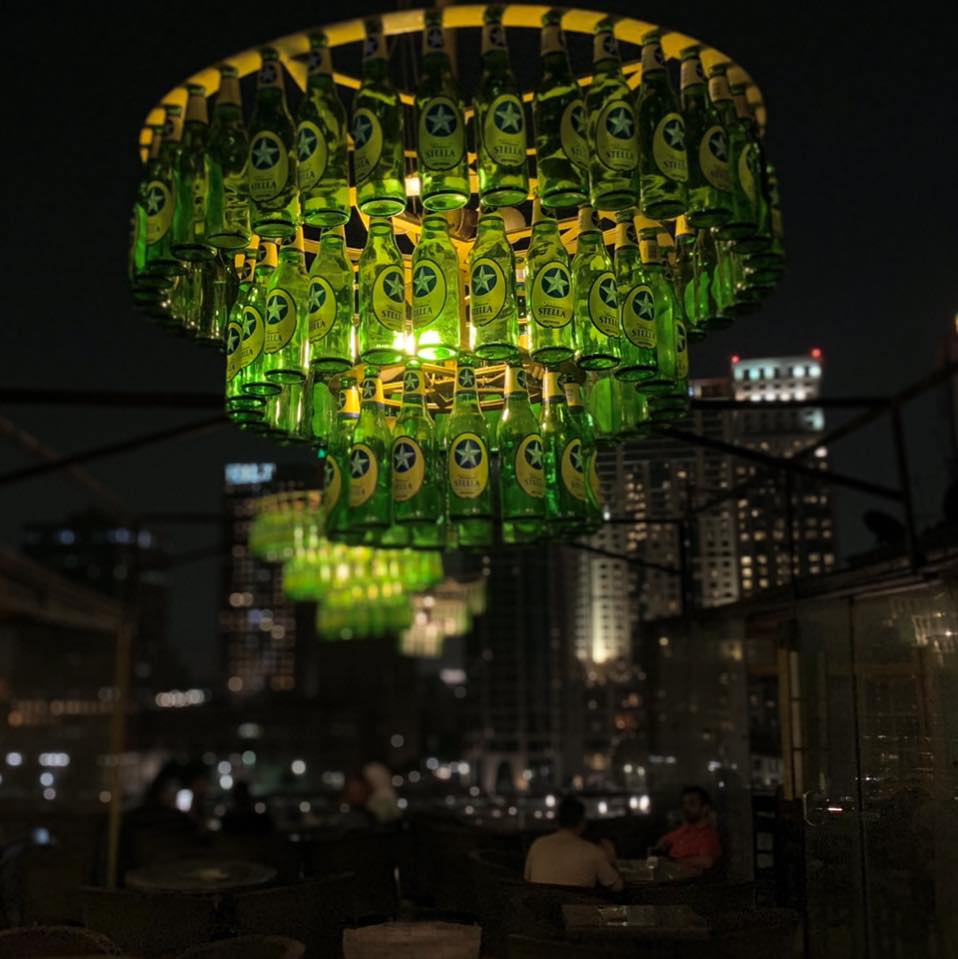 Rooftop Zamalek is a vibrant and invigorating spot nestled high above the bustling streets of Zamalek with awesome-looking beer bottle chandeliers! Allow yourself to be transported to a state of pure serenity as the melodies of carefully curated music take over while looking at the Nile.