via Mindsalike
Mindsalike has become a prominent figure in Cairo's business world, bringing together the brightest minds in the industry. Through hosting several elite networking events in the city's busiest hubs, the platform has successfully connected top CEOs, angel investors, venture capitalists, entrepreneurs, and VPs in the country, fostering discussions that take business to the next level. With the upcoming Mindsalike networking event at Tempo in Allegria, SODIC West, drawing close, let's take a moment to delve deeper into this exciting foray into the world of business!  But first – what event is coming up?
Upcoming Event - Mindsalike at Tempo in Allegria, SODIC West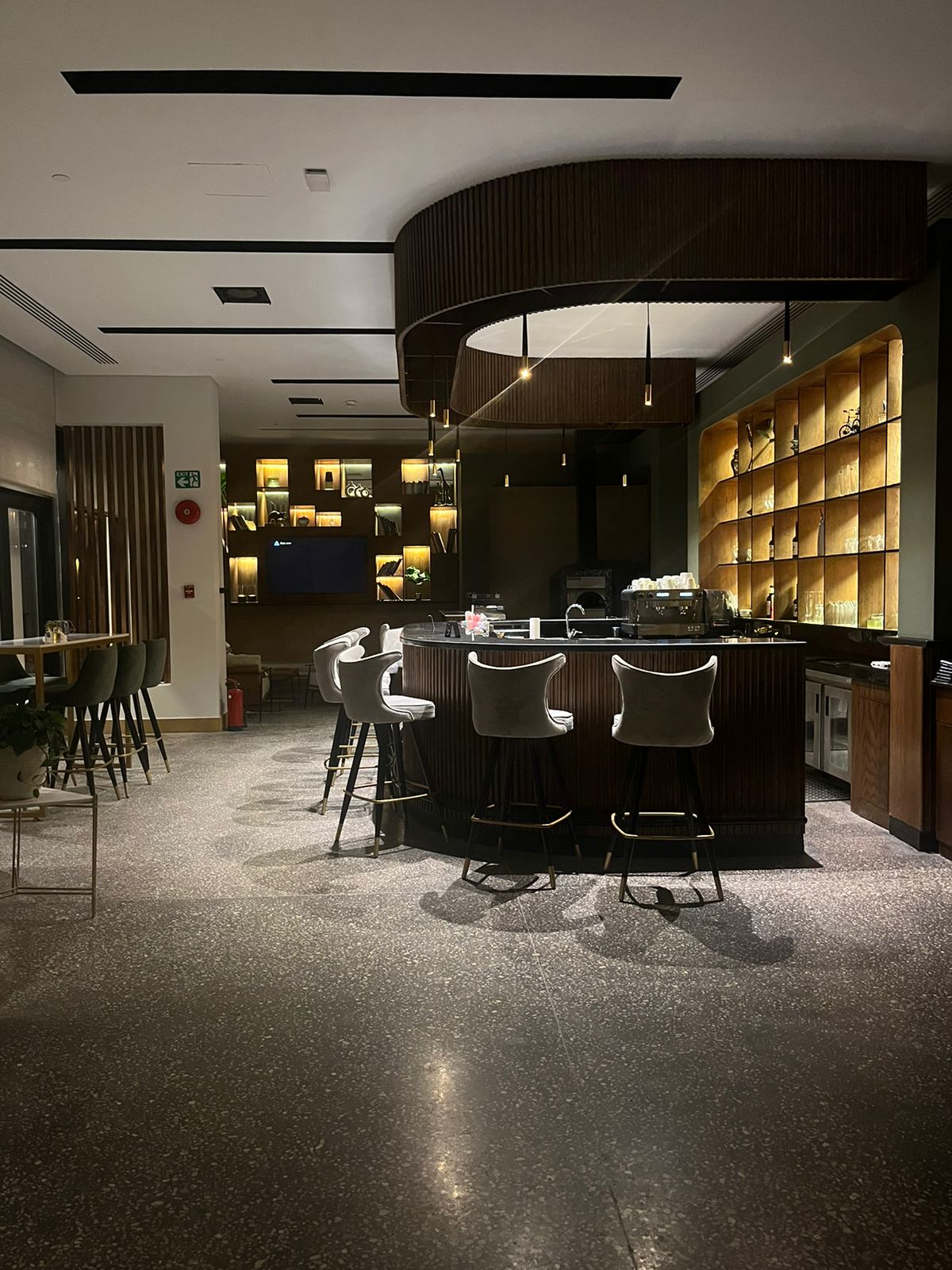 Growing its community in Sheikh Zayed, Mindsalike is bringing its next networking event to the West for a second time. On September 12, the platform is partnering with SODIC to host the ultimate space for professionals with the relaunch of Tempo at the Allegria Golf Course. Head on over to the high-end compound of Allegria to witness the reopening of the beautiful bar overlooking a golf course designed by Greg Norman as you discuss all things business.
The event, uniquely sponsored by Chivas, SODIC, EgyBev, Cairo360, Vantage Communication, and Media Republic, starts at 7 PM and will continue until late. As this is Mindsalike's first event after the summer holidays, you can expect quite a showing of great leaders eager to reconnect with professional colleagues and get back to business as the final quarter of the year approaches.  As always, Mindsalike's event is member-only, and thanks to its sponsors, this event has no entry fees and will be offering finger food and drinks throughout the night.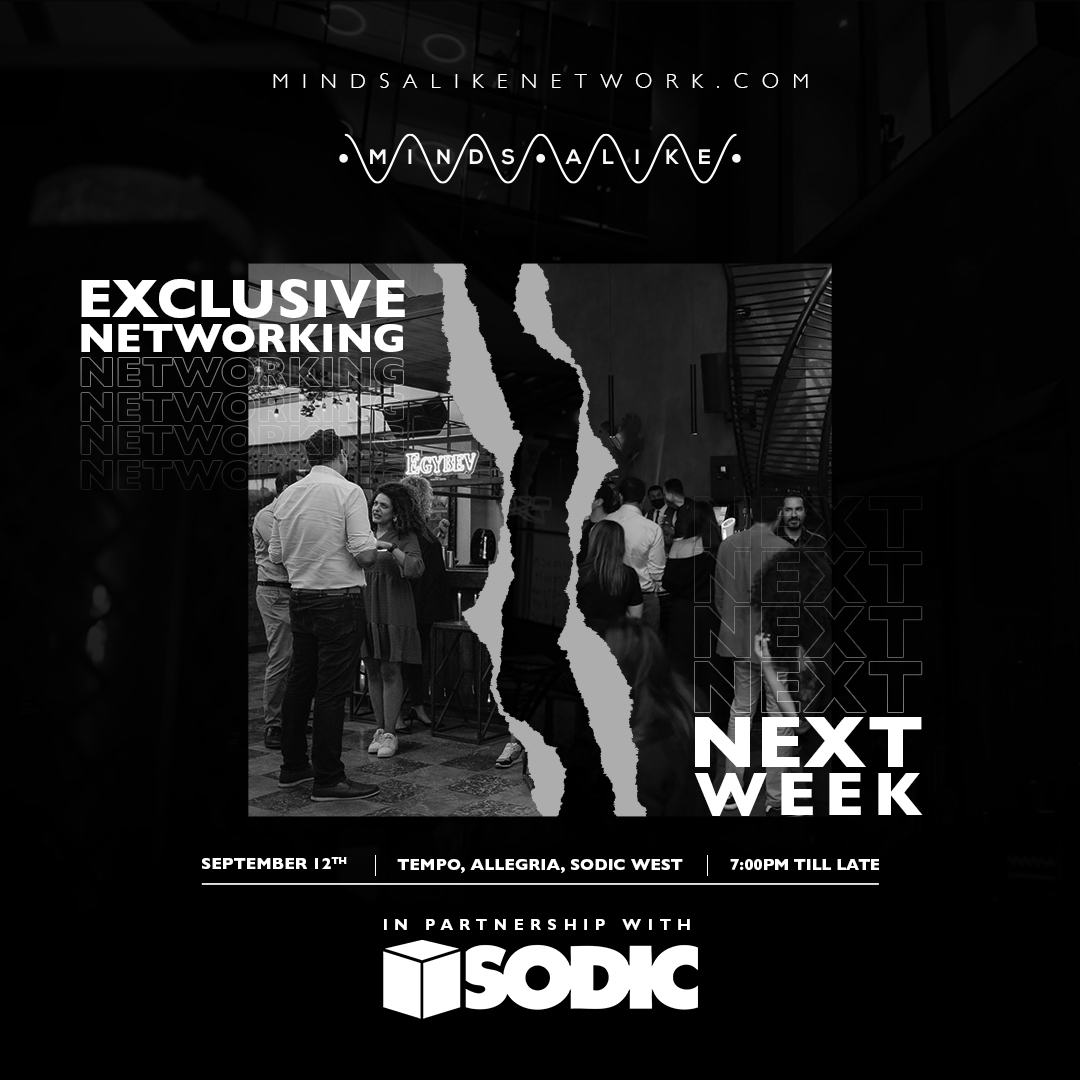 You can secure your spot at Mindsalike's next networking event by visiting https://mindsalikenetwork.com/event/43.
About Mindsalike
Mindsalike is not your ordinary networking platform; founded in 2016, the platform has created a community of like-minded individuals, bringing together entrepreneurs, investors, C-level executives, and professionals from across the region who share a common passion for success. The platform organises networking events across Cairo, Alexandria, and Dubai and will expand to new cities soon, making it one of the first multi-regional networking platforms focusing solely on the Middle East.
By hosting its entrepreneur networking events in informal settings, Mindsalike creates a relaxed atmosphere that eliminates awkward protocols and allows participants to focus on what matters most to them: relationships and business. In each networking opportunity created by Mindsalike, attendees are able to meet, discuss challenges, share knowledge, and build powerful informal relationships.
Mindsalike is constantly building new experiences to help leaders build deep connections with each other.
Mindsalike's Signature Networking Events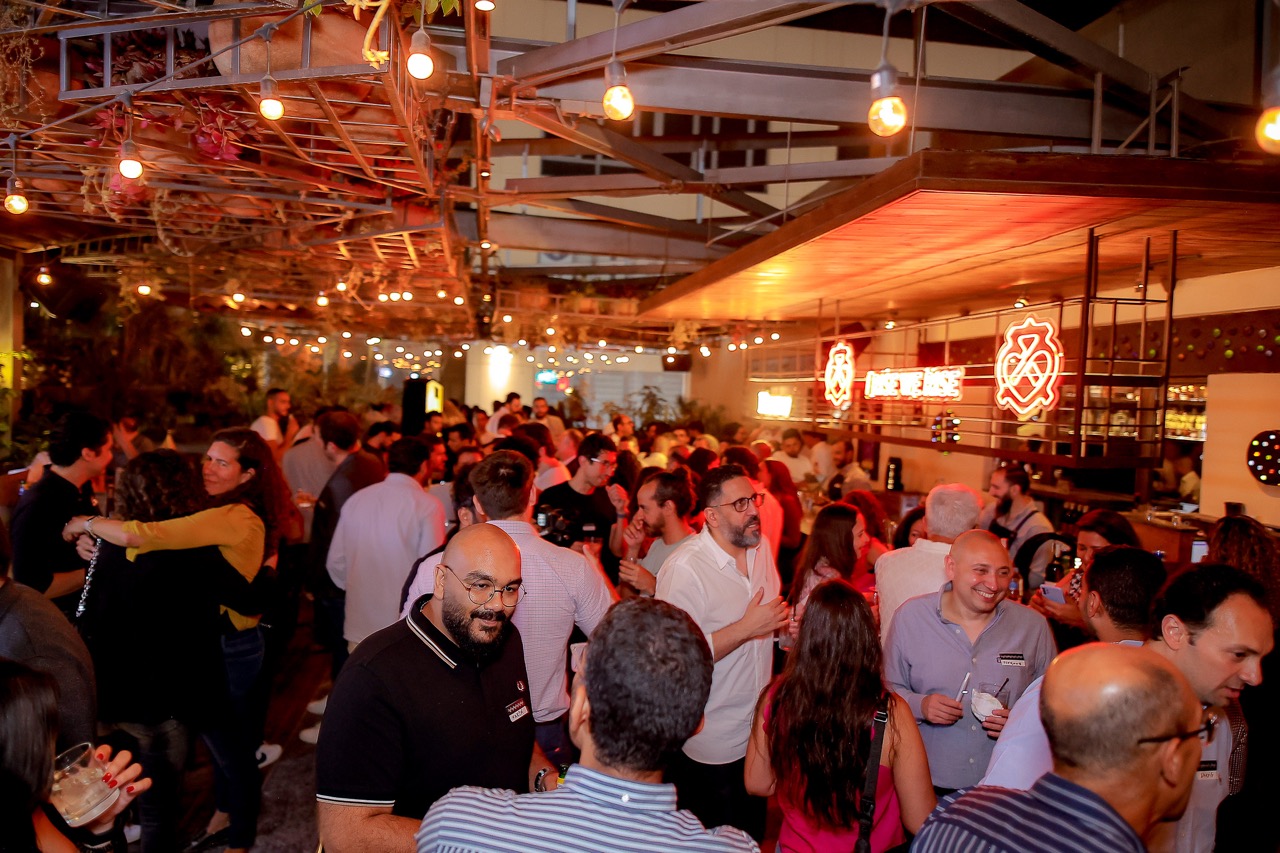 Mindsalike's signature networking event has hosted over 30+ events so far and has wandered through this expansive city of Cairo, hitting each of its urban hubs. The networking event was reintroduced to Cairo at the start of the year in an event hosted at U Bistro in Zamalek. After receiving an outpouring of success from its attendees, Mindsalike returned to Cairo three months later, taking over Esca in New Cairo. The beauty of the networking events is that the leaders who attend are passionate, disruptive leaders discussing the future of the region over an open bar and finger food. In May, Mindsalike moved to conquer Sheikh Zayed in an event hosted at Cairo Jazz Club 610.
Mindsalike's Blind Dinners
Mindsalike has also launched a new set of dinners, which are kicking off in September 2023.  They are a blend of a spectacular culinary experience at an inspiring venue, often with a story of its own, mixed with the surprise element of not knowing who will be at your dinner table. Mindsalike carefully handpicks from Mindsalike's members the guests with a maximum of 8-10 people. The essence is intimate, blending professional and social connections.
Find out more about the dinners here - https://mindsalikenetwork.com/dinner.
Becoming a Mindsalike Member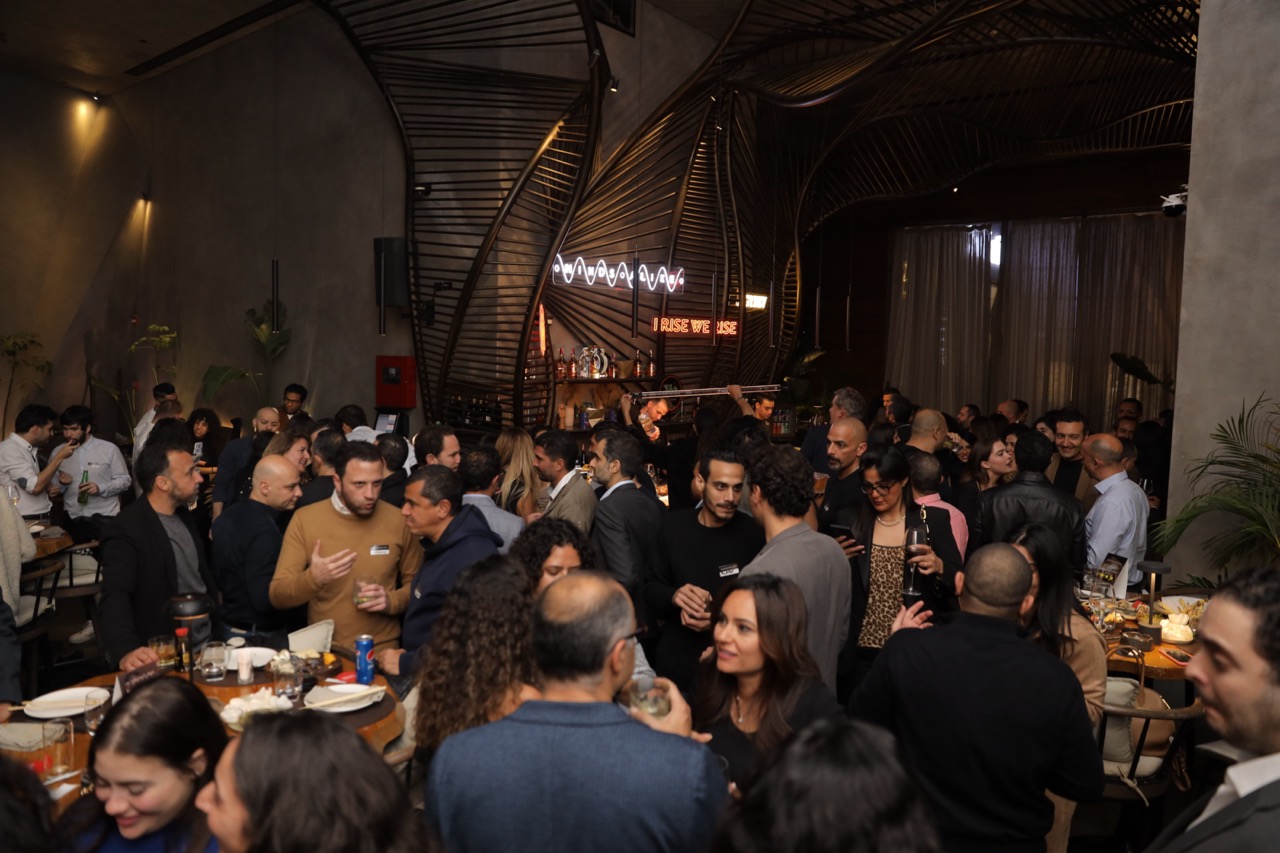 Becoming a Mindsalike member is free but requires that you fit the criteria they've set out to join the club.  To do so, you need to complete your profile and share some details, which are then verified by the Mindsalike team.
Register to become a member at https://mindsalikenetwork.com/register