Koshari is one of Egypt's most popular dishes, and rightly so. Even when introduced to foreigners, it makes them head over heels to indulge themselves more. It's possibly one of the only perks of the Brit's time in Egypt during WWI, as they were able to familiarise the country with it after bringing some back from India – yup, koshari is originally Indian!
While we understand koshari might not be for everyone, here are some reminders of why the majority of the population loves it and can never eliminate it from their food pyramid!
Everyone Loves Carbohydrates
People love carbs. On a diet or not, we're always craving carbs. And we can't think of anything more carb-loaded than koshari as it has both pasta AND rice!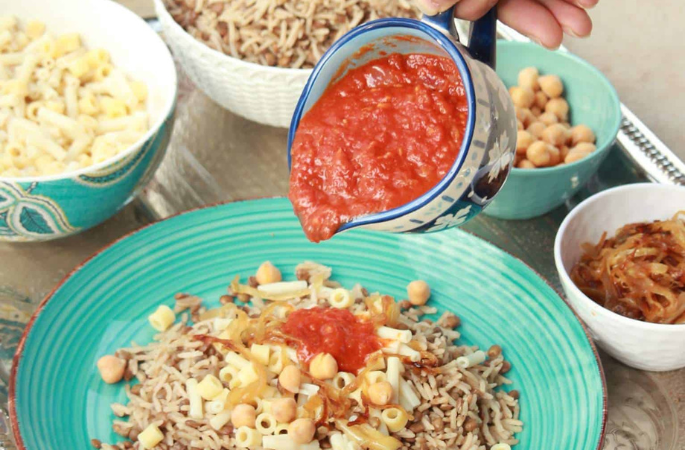 It's Extremely Cheap
It won't break your bank! Koshari is extremely cheap, whether you're buying the ingredients to prepare it at home or getting it ready-made from a restaurant. In fact, some koshari spots will even throw in dessert after—except places serving more fancy koshari.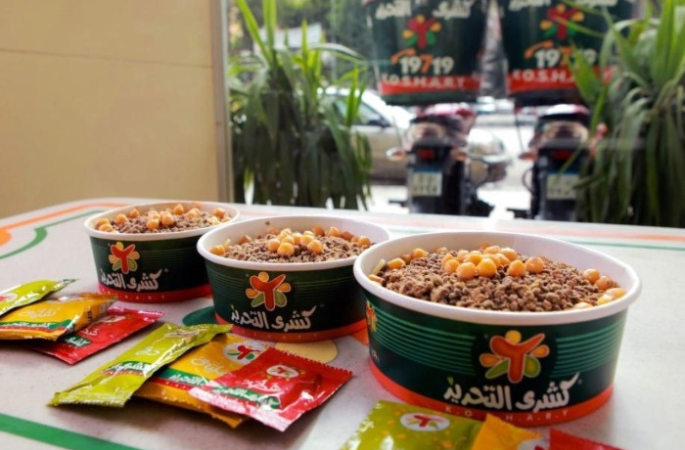 It Fills You Up
It could be because it's a meal full of carbs and protein that koshari will make you feel so full midway through eating your dish.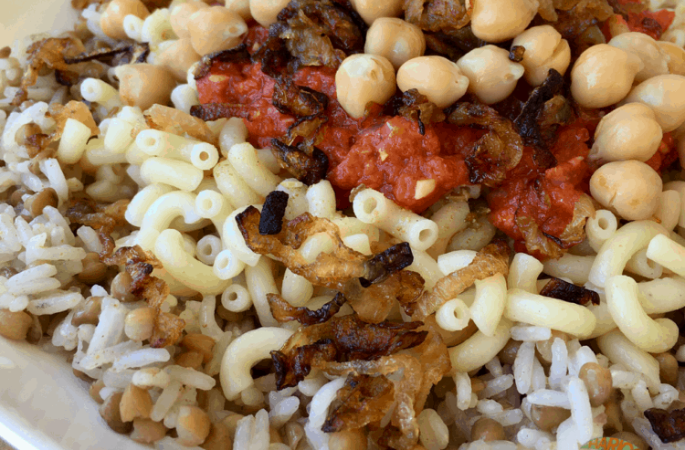 It's Convenient; You Can Find A Koshari Place Anywhere You Go
You can find a place serving koshari in nearly every corner of Cairo. This makes sense, considering it's been considered a national dish of the country for so long; we're obliged to have a koshari spot everywhere!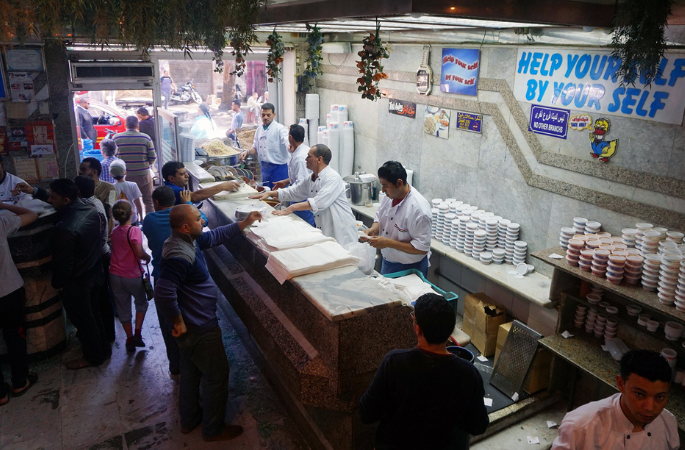 Everyone Can Eat it 
Believe it or not, everyone can eat this dish! Vegans, vegetarians, and carnivores included, everyone can enjoy this meal without worrying about the ingredients harming their choice of diet because lentils serve as the main source of protein in this Egyptian dish.