Nothing beats a cool drink on a warm summer day to quench your thirst and help your body recover lost fluids. Consuming a daily smoothie can provide you with energy, nutrition, and a burst of freshness. So, if you're looking for some easy smoothie ideas, you simply need to gather a blender, ice, milk or yoghurt, and some different fruits!
1-     Strawberry Watermelon Smoothie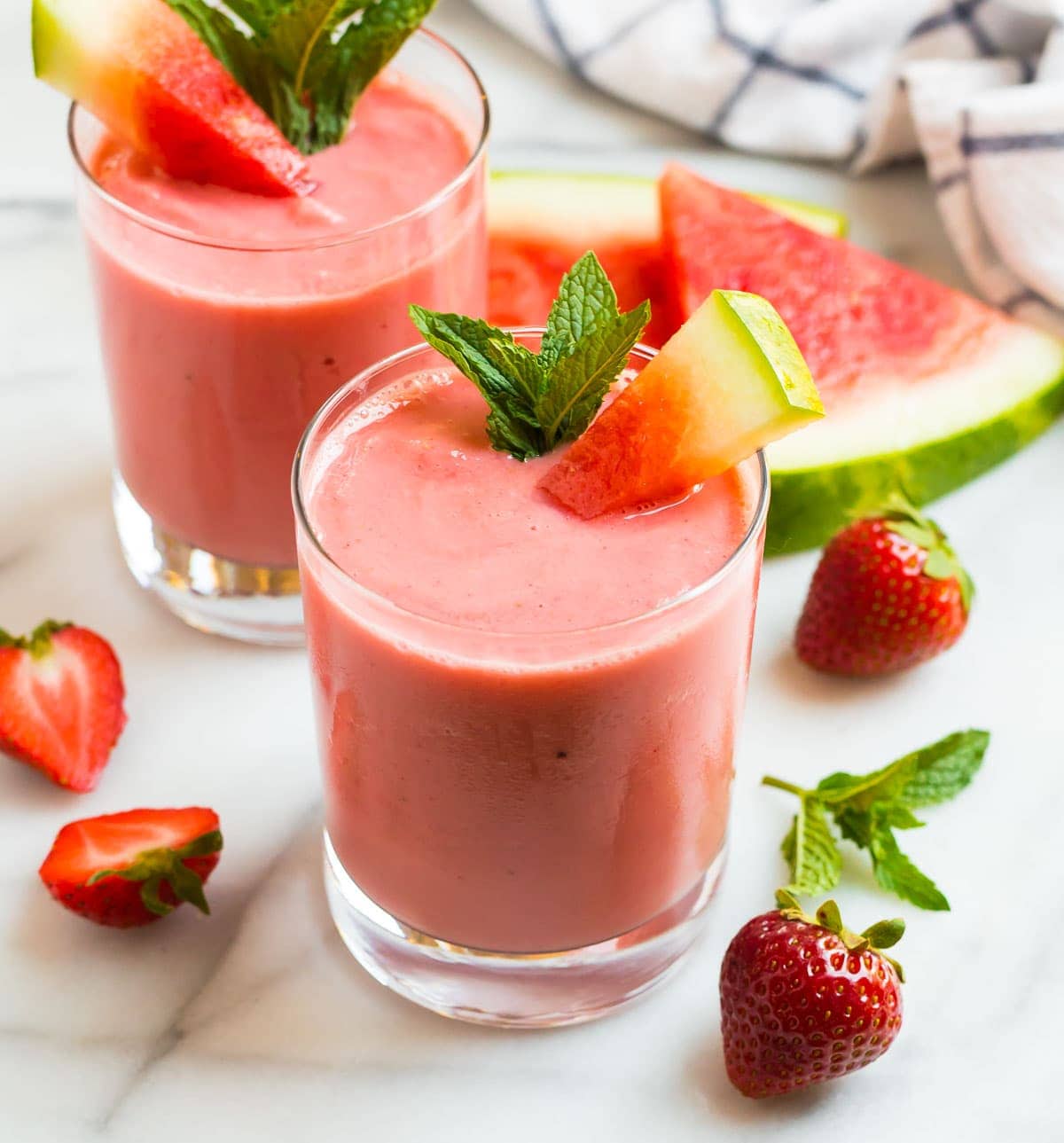 Watermelon is a staple of the Egyptian summer, but today we incorporate its sweet essence into refreshing smoothies. Combine watermelon chunks, frozen strawberries, milk, and crushed ice in a blender to produce a refreshing strawberry watermelon smoothie. You may alternatively freeze the watermelon pieces and skip the ice. Instead of milk, you can use yoghurt for an added creamy preference.
2-     Coconut Blueberry Smoothie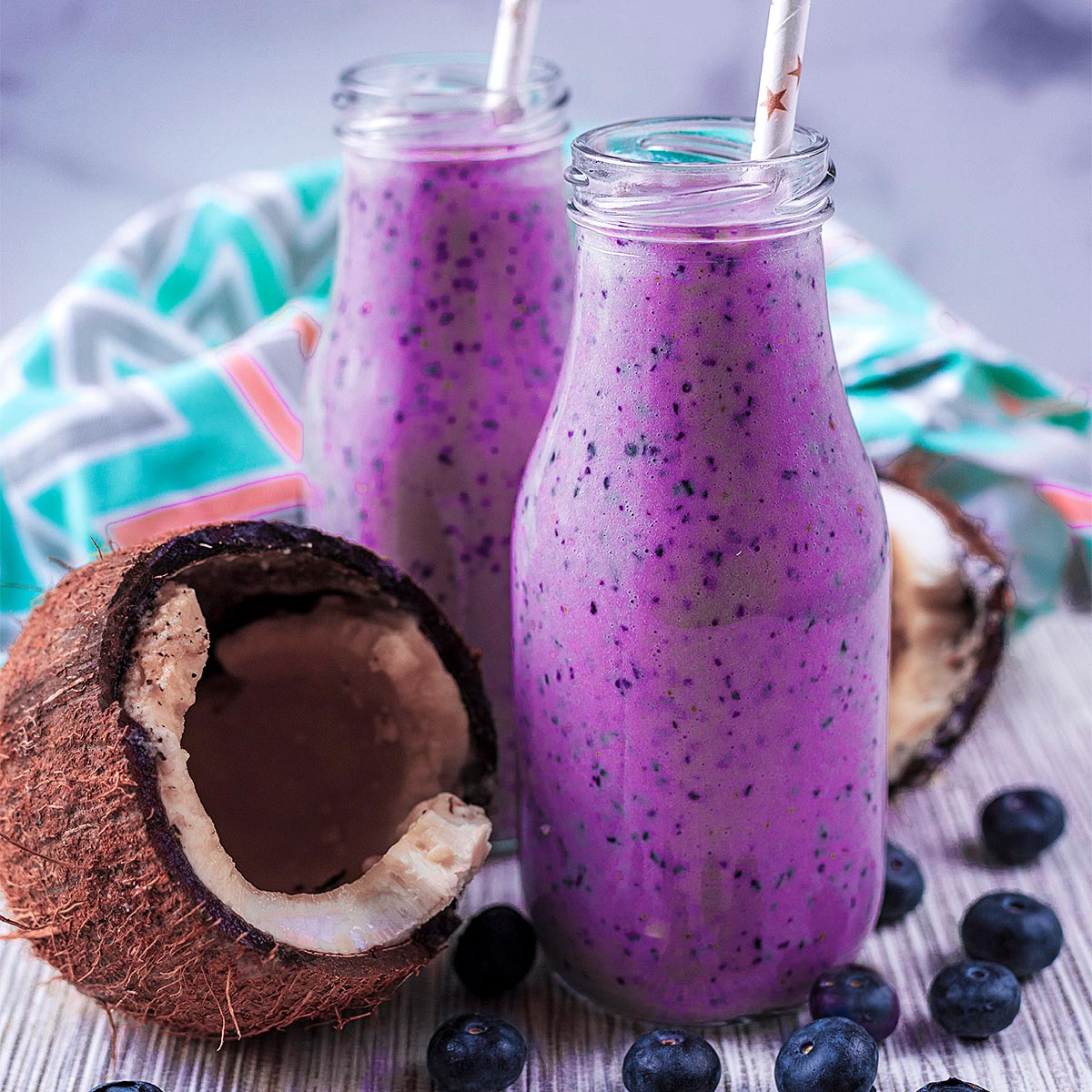 Make your regular blueberry smoothie taste more tropical by adding coconut milk and coconut cream. Also, freshly juiced oranges give this delicious smoothie recipe an extra punch of tangy flavour, although bottled orange juice would do in a pinch, too. Throw the frozen blueberries, coconut milk, and coconut cream in a blender and sip on something amazing!
3-     Frosty Pineapple Banana Smoothie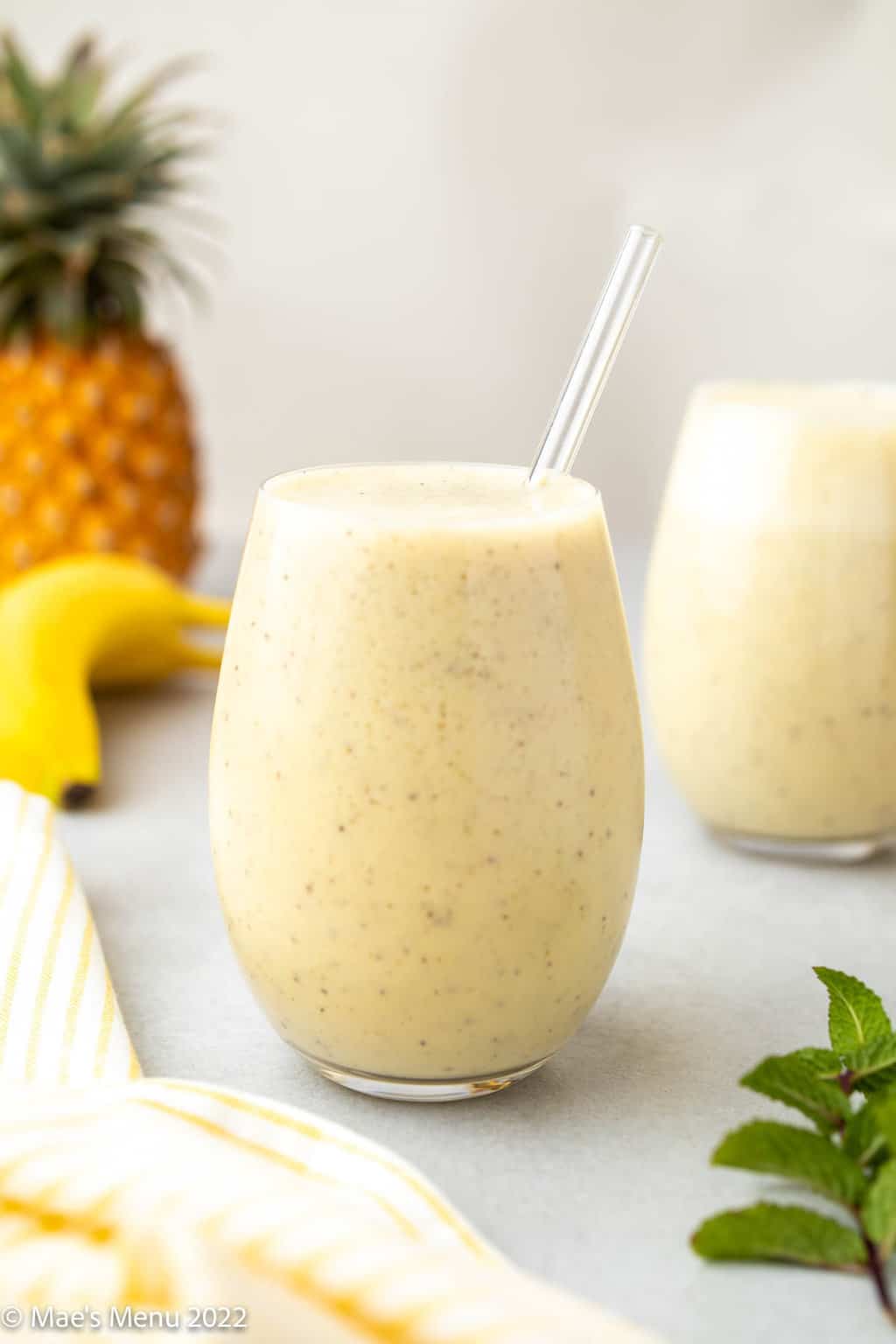 A pineapple banana smoothie only requires four ingredients! You need frozen pineapple, frozen bananas, Greek yoghurt, and milk to create this satisfying smoothie. Because of its natural sweetness, there is no need to add sugar to this beverage.
4-     Green Tea and Peach Smoothie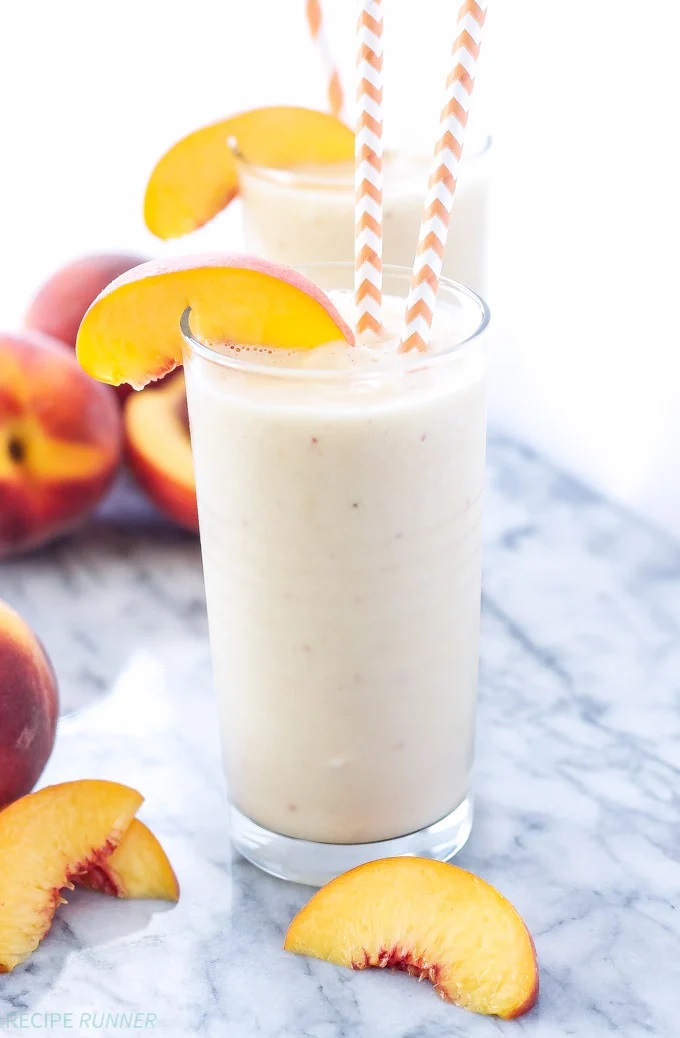 This smoothie has even more antioxidants and vitamins than the typical nutritious smoothie. Add some green tea and frozen peach cubes in a blender and mix until smooth. Blend in milk or Greek yoghurt, then sweeten and flavour with honey and vanilla essence. For a day of summer heat, you can count on this to be a refreshing and flavourful drink!
5-     Peanut Butter Banana Smoothie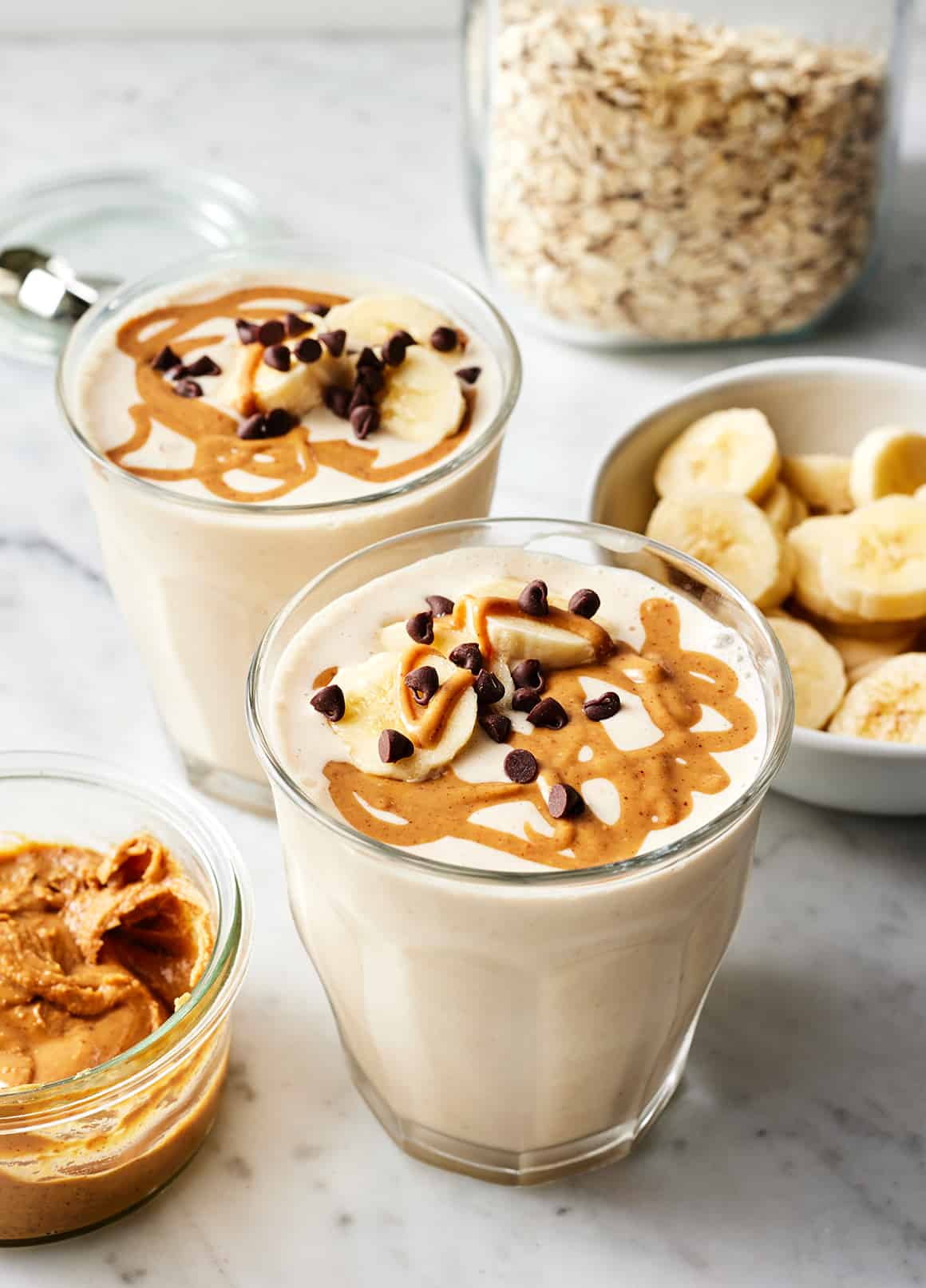 This delicious peanut butter banana shake is a must-try for anybody searching for a satisfying morning drink or a refreshing treat after a workout. Just throw some frozen bananas, natural peanut butter (Abu Auf's organic peanut butter is recommended), Greek yoghurt, honey, and your preferred milk into a blender and process until smooth!