On September 25th, the world celebrates National Quesadilla Day, an excellent excuse to indulge in this enticing dish! We think this Mexican delicacy deserves more appreciation in Cairo. Egyptians should have a greater recognition of these soft tortillas stuffed with cheese and other delicious, spiced chicken, beef, or veggies. It's time to celebrate this special day with a quesadilla fiesta!
1- Gringo's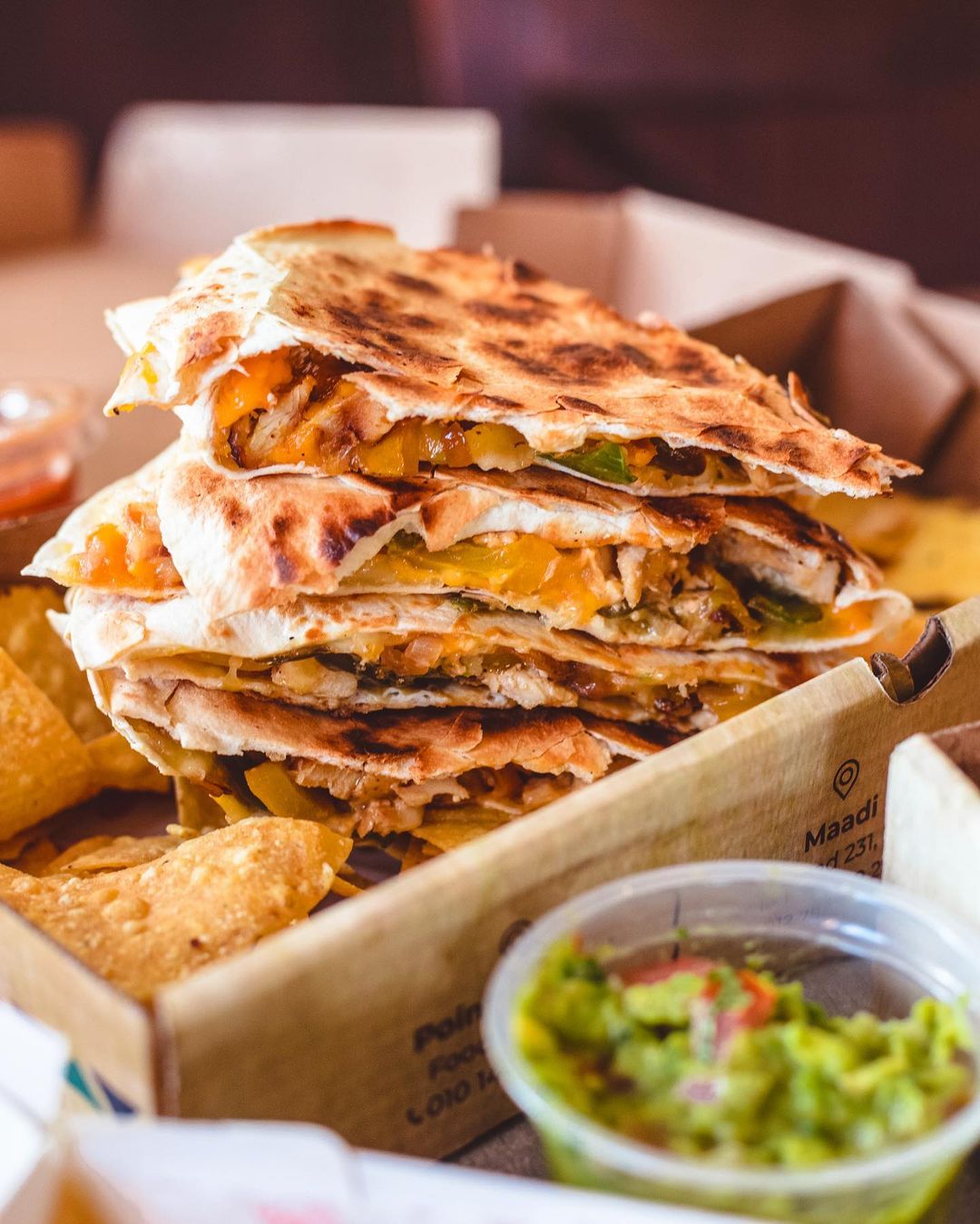 With three branches in New Cairo, Sheikh Zayed and Maadi, Gringo's is where your taco-Tuesday dreams come true! This Mexican food haven makes a mean serving of quesadillas with crunchy nacho chips and delicious dipping sauces. That's why we demand a weekly quesadilla at Gringo's, por favor!
2- Hola Tacos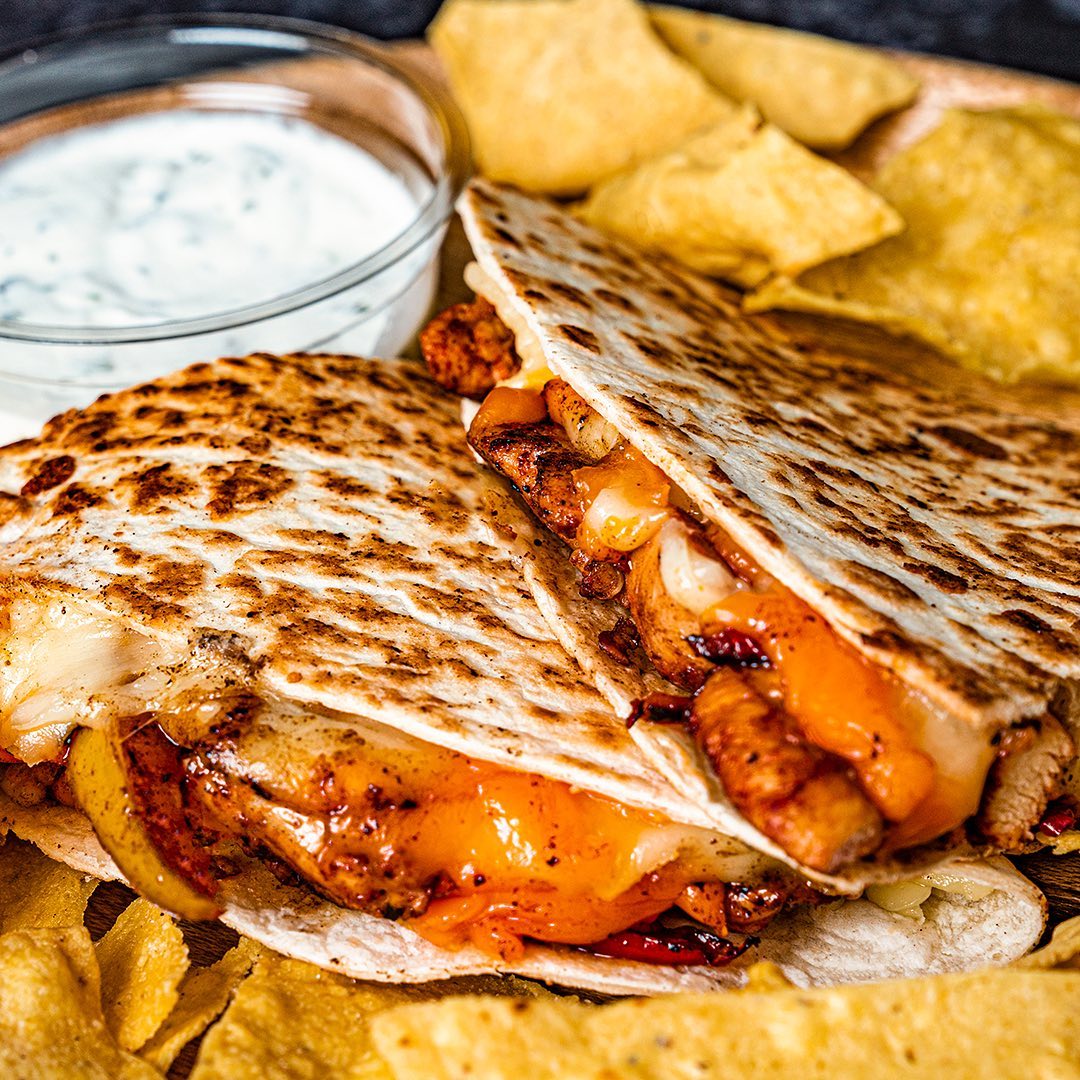 Hola Tacos is a Mexican food truck with locations in Maadi, New Cairo, and Sheikh Zayed, known for its delicious tacos, burritos, quesadillas, and dipping sauces. Although the menu is limited, it covers the essentials for fulfilling a need for authentic Mexican meals.
3- Holy Guacamole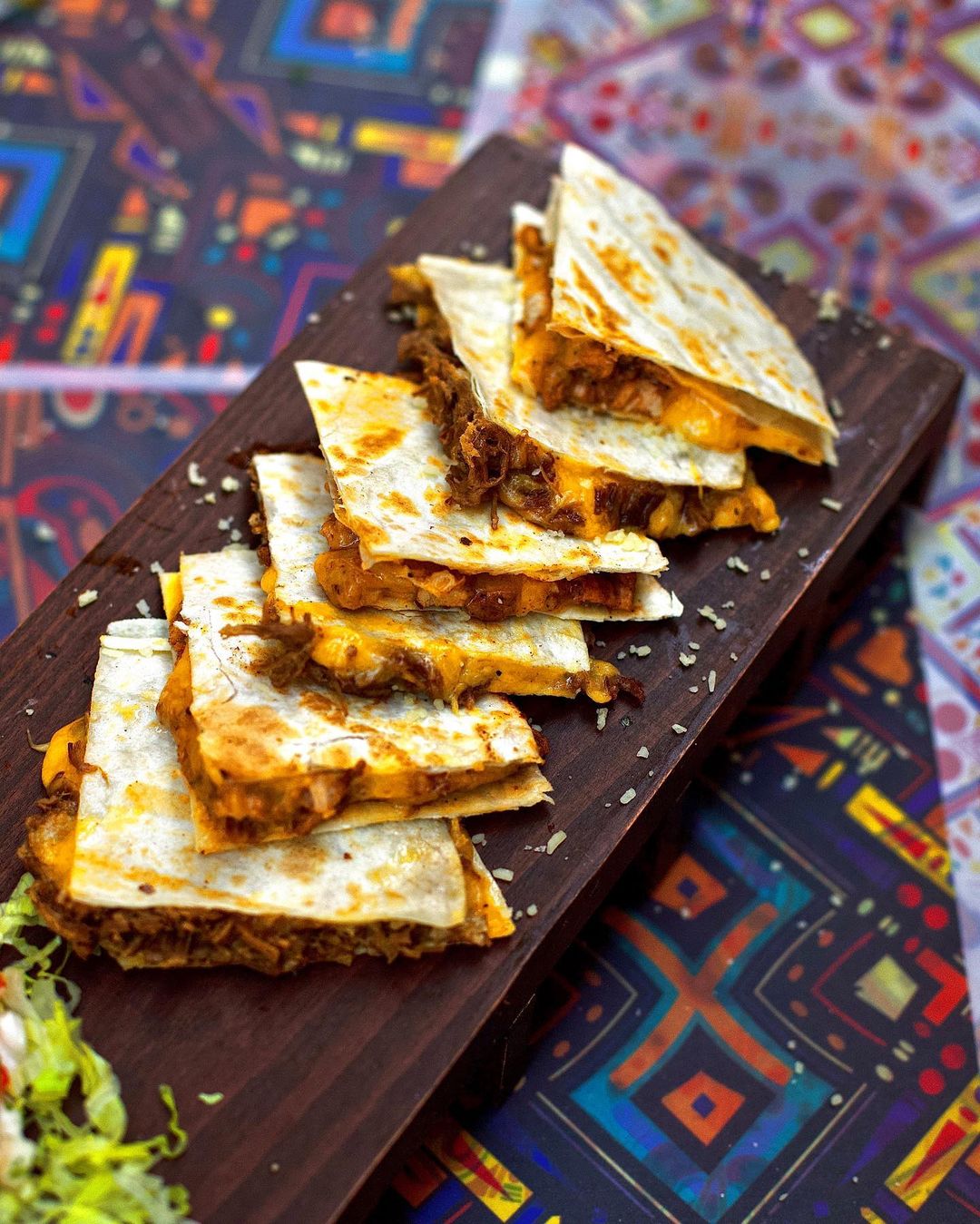 Holy Guacamole may be most known for its tacos, but the food truck also offers a wide variety of quesadillas and tortillas. This restaurant in Maadi and New Cairo serves taco bowls and other Mexican culinary delights suitable for vegans and those on low-carb diets.
4- Tacomigos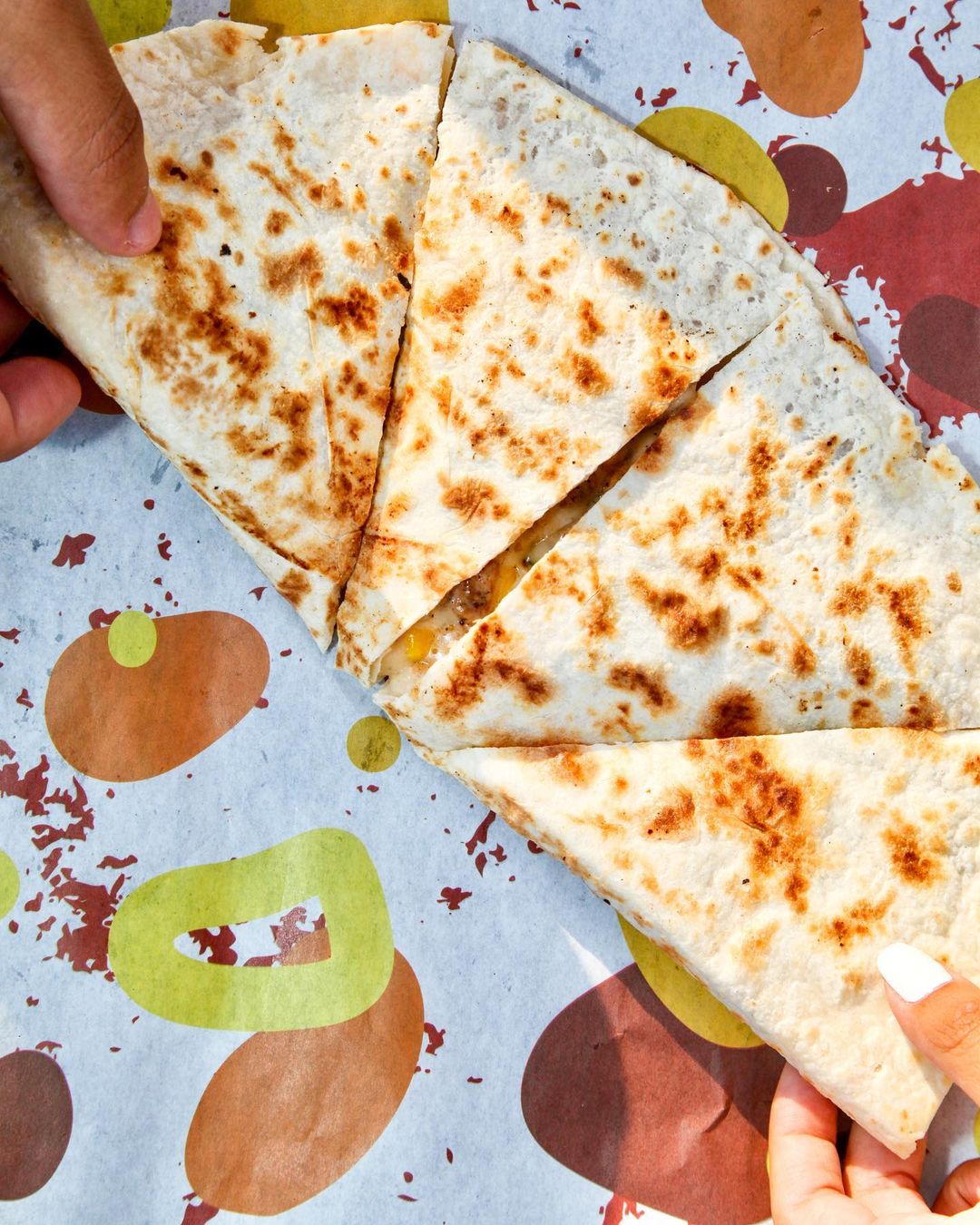 Take your amigos to any of the two branches of Tacomigos in New Cairo and order the delectable quesadillas. Even though it opened its doors in 2021, this restaurant has already established itself as a neighbourhood favourite because of its commitment to serving you deliciously authentic Mexican food!
5- Gracias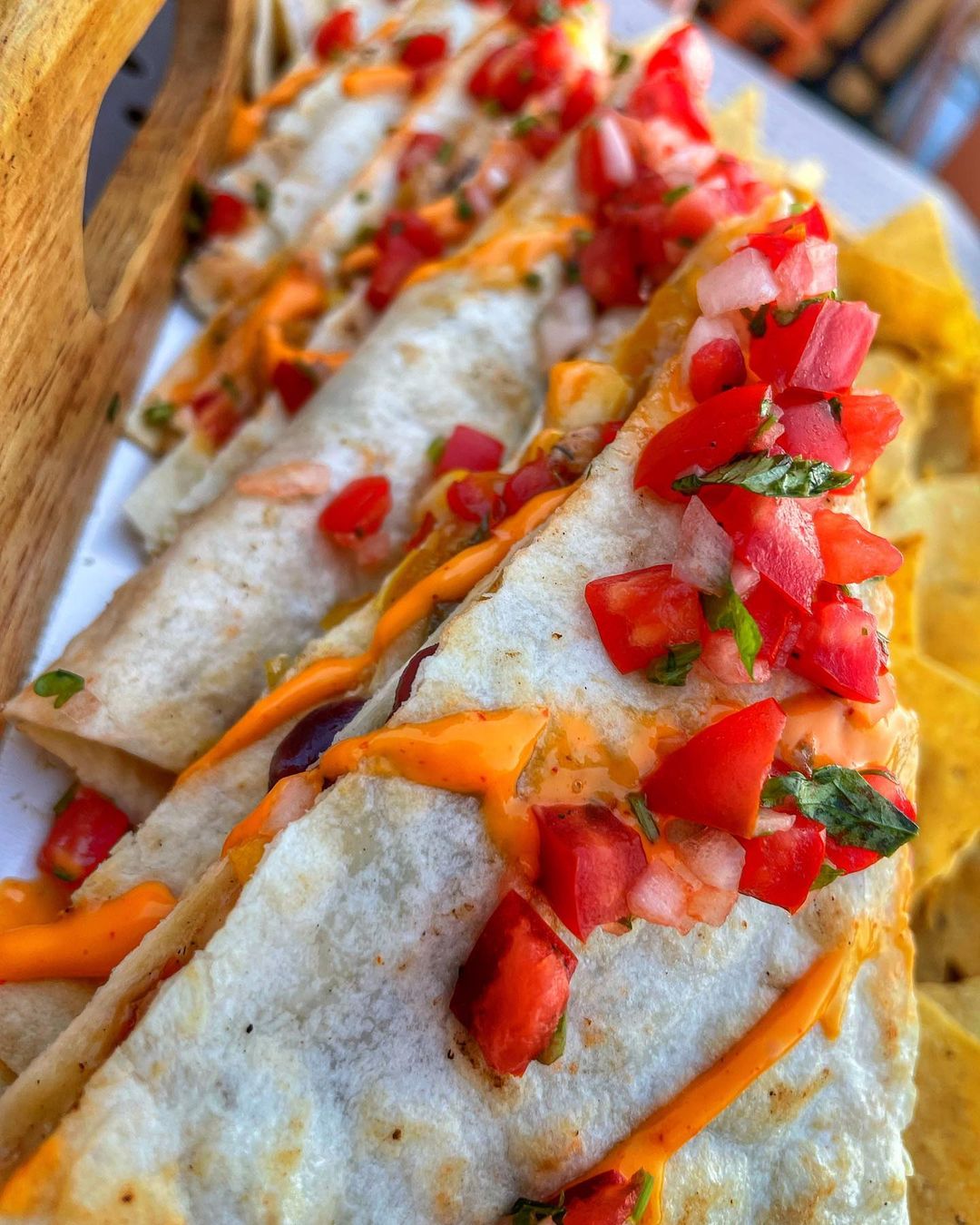 Gracias' original location is in Sheikh Zayed, but it has since opened successful branches in New Cairo and Maadi. The restaurant's culinary blend is unmatched by any other Mexican restaurant in Cairo. Since they use only the freshest ingredients, every dish of quesadillas is guaranteed to be addictive!