Cinnamon is one spice that holds a special place in our hearts, with it being a cosy winter warmer and a fiery energiser to any dish or drink. The spice brings out the accents in apples and softly nudges chocolate desserts in new ways. We think of cinnamon as the spice that teaches other flavours new skills, besides its added anti-diabetic and antioxidant benefits. With autumn being the season of cinnamon popularity, we've compiled four bakeries in Cairo where you can get your next cinnamon fix!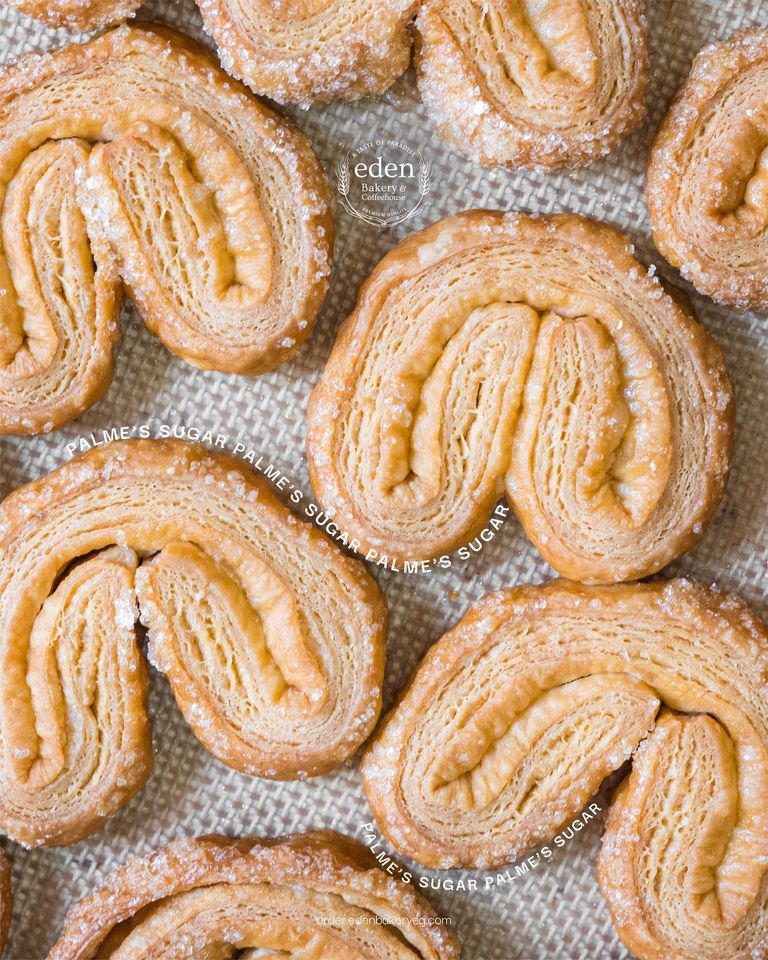 1-     Eden Bakery
Eden Bakery has many branches in New Cairo and one in Maadi. While it offers all sorts of freshly baked pastries and well-crafted coffee drinks, our all-time favourite Eden Bakery pastry is its cinnamon-spiced Palme pastry. This dessert will satisfy your cinnamon cravings without leaving you with a sugar rush. The lush yet crispy pastry is highly recommended at the top of our list.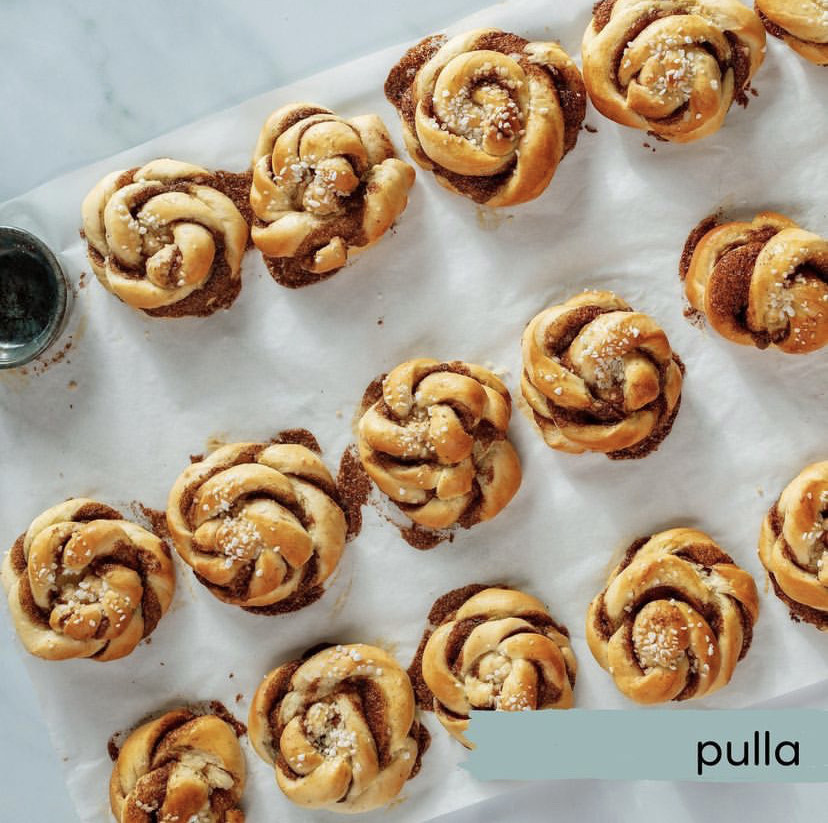 2-     Bäxters
This family-run business located in the O1 Mall in New Cairo was started by four sisters of Finnish descent. Their inspiration comes from their grandmother, the original "Bäxter" and female baker. The bakery offers authentic Finnish Pulla, a sweet cardamom bread with hints of a distinct cinnamon flavour. Trying this baked product is a delightful experience you shouldn't miss!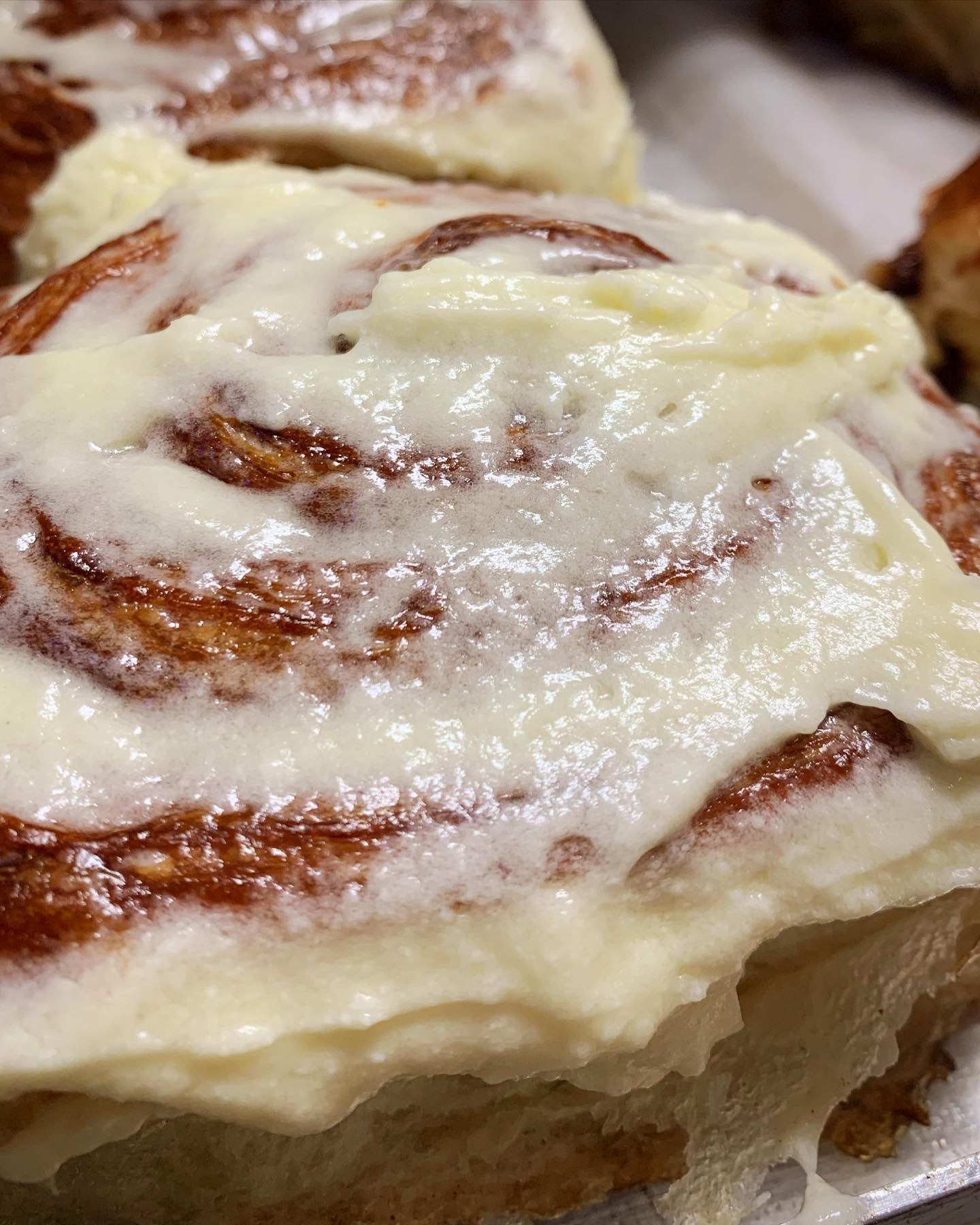 3-     Ratios Bakery
Located in Maadi, Ratios Bakery is another fine artisan bakery that takes cinnamon seriously. One of its top dishes is its signature cinnamon buns. The buns are soft and gooey, and include a cinnamon and sugar filling and cream-cheese icing. What else could we possibly ask for in a dessert pastry?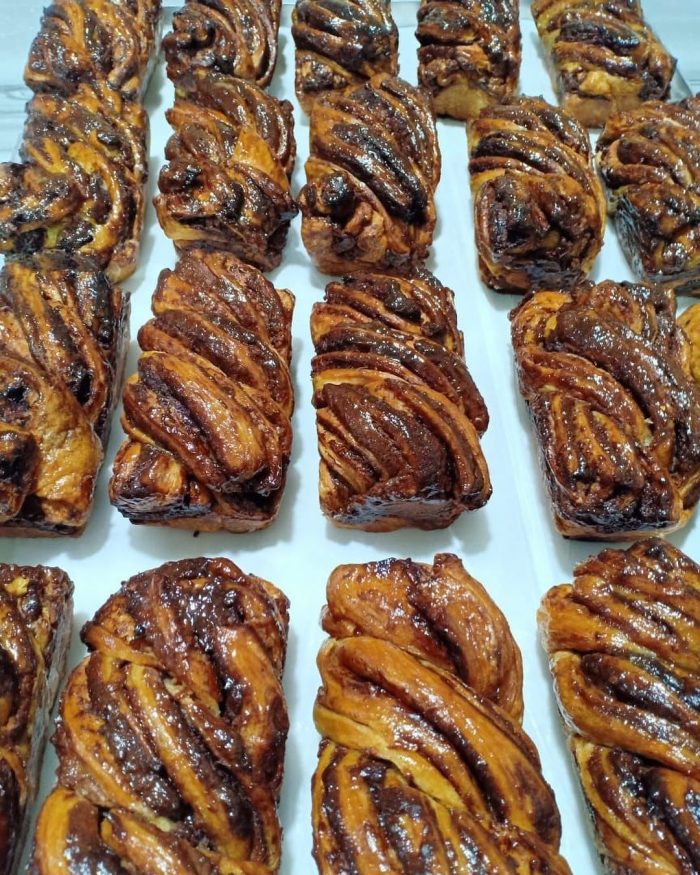 4-        NOLA Cupcakes
The mighty NOLA Cupcakes leaves no type of pastry or dessert unmade. Surely, this includes cinnamon pastries. With branches and delivery across Cairo, their signature Babka with cinnamon and chocolate is widely available for your next weekend craving. The buttery golden and chocolate-covered dough has delightful depths of cinnamon to accentuate its not overwhelmingly sweet chocolate taste.