For those who aren't into winter sweets and crave something light and savoury with a shell of delicious pastry and all-you-want stuffing, bagels are the perfect snack for your busy afternoon or friends' hangout! And we are here to tell you where to find the best ones in Cairo, like the jewels they are!
1- Jared's Bagels (Maadi)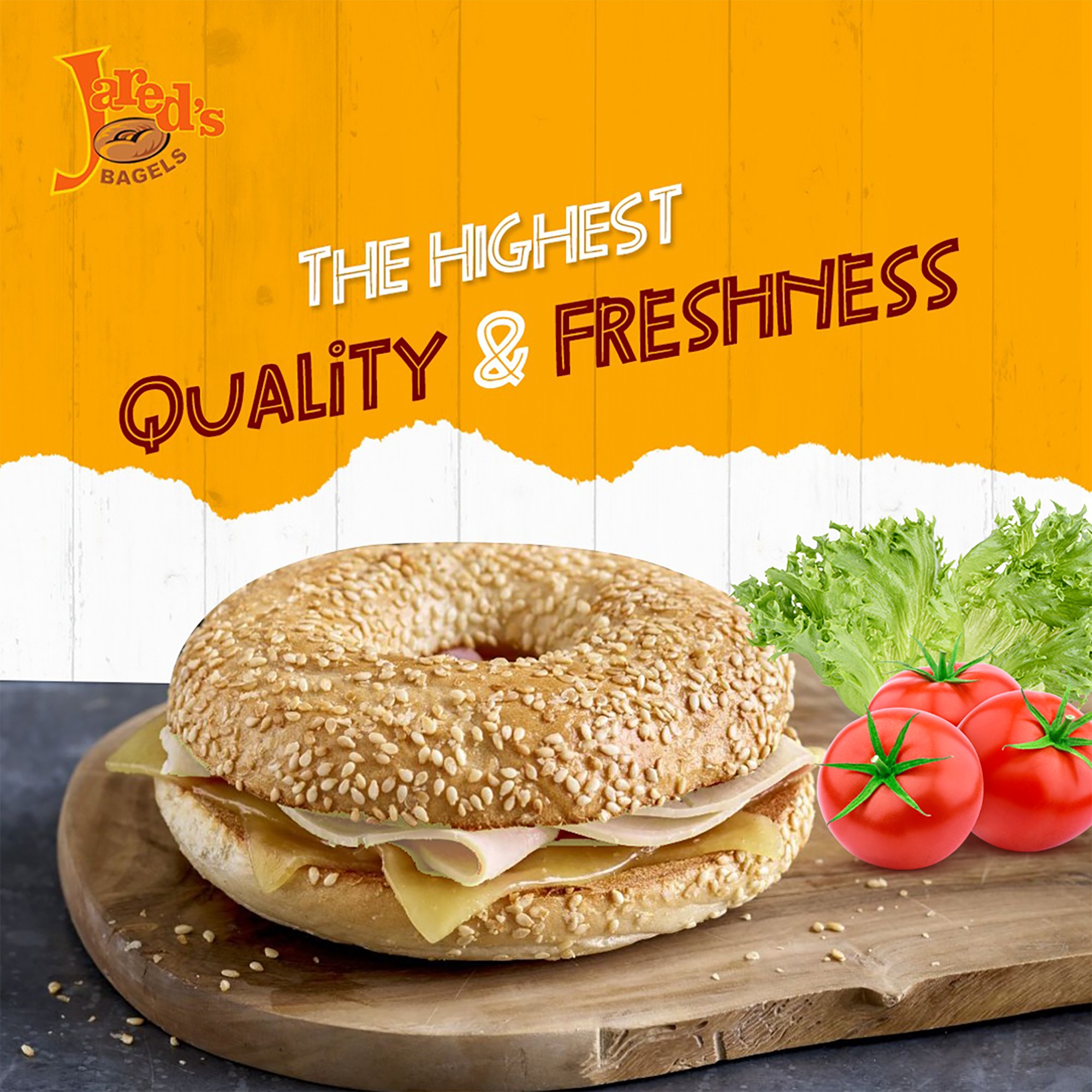 Fresh bagels are their game. To all the Maadi residents, Jared's Bagels is here for your snack needs, right in the heart of Degla. Perfect for breakfast dates, afternoon work breaks, and late evenings with the gang, you can order all kinds of stuffing for your fresh bagels of the highest quality and with love.
2- Dunkin Donuts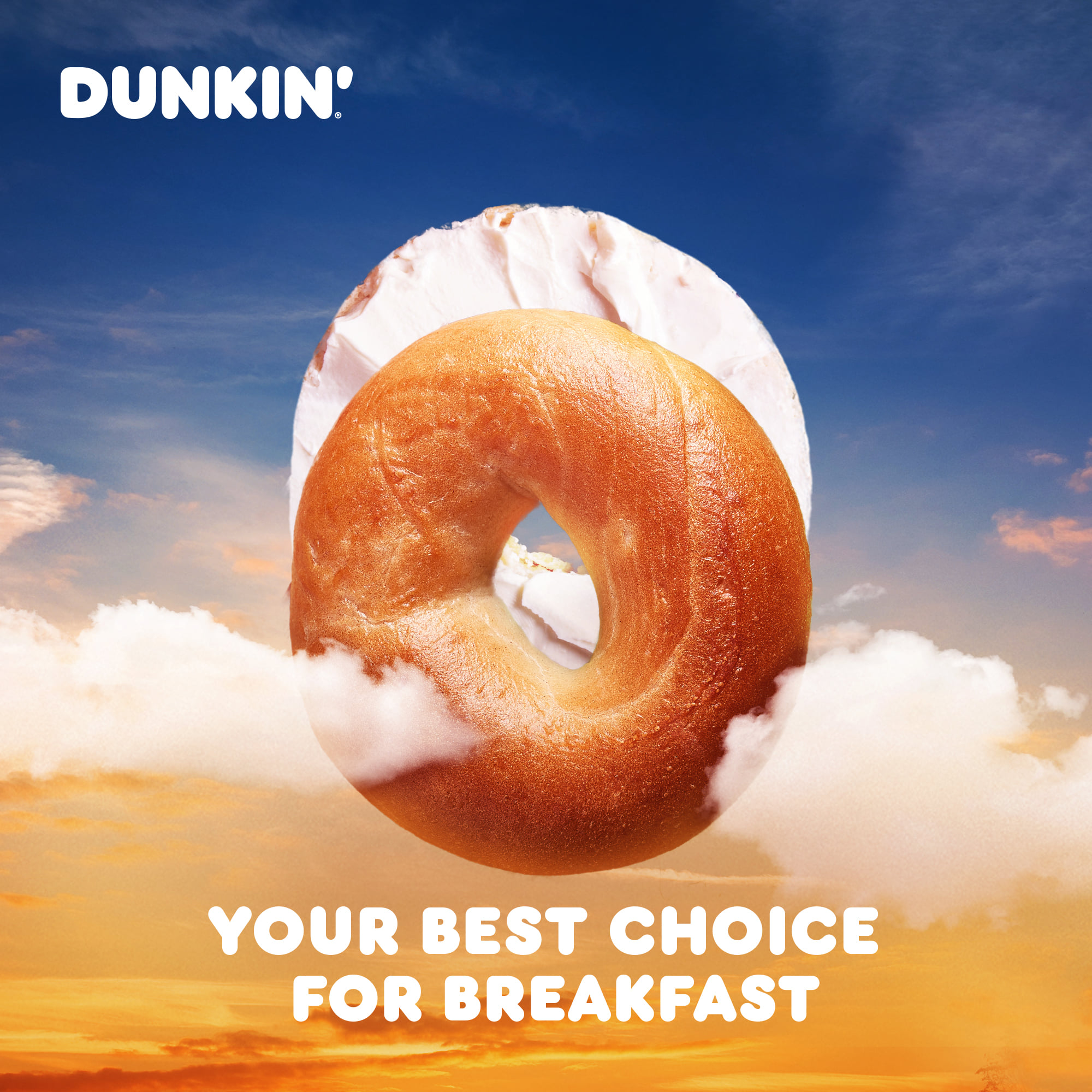 Old, but forever gold. Dunkin Donuts has many menu deals that'll make your wallet and belly happy. And you can find a branch nearly anywhere in the big city. Mix their iconic cold-brew drinks with a cream cheese bagel and perhaps a doughnut for dessert!
3- Carmel (New Cairo and Maadi)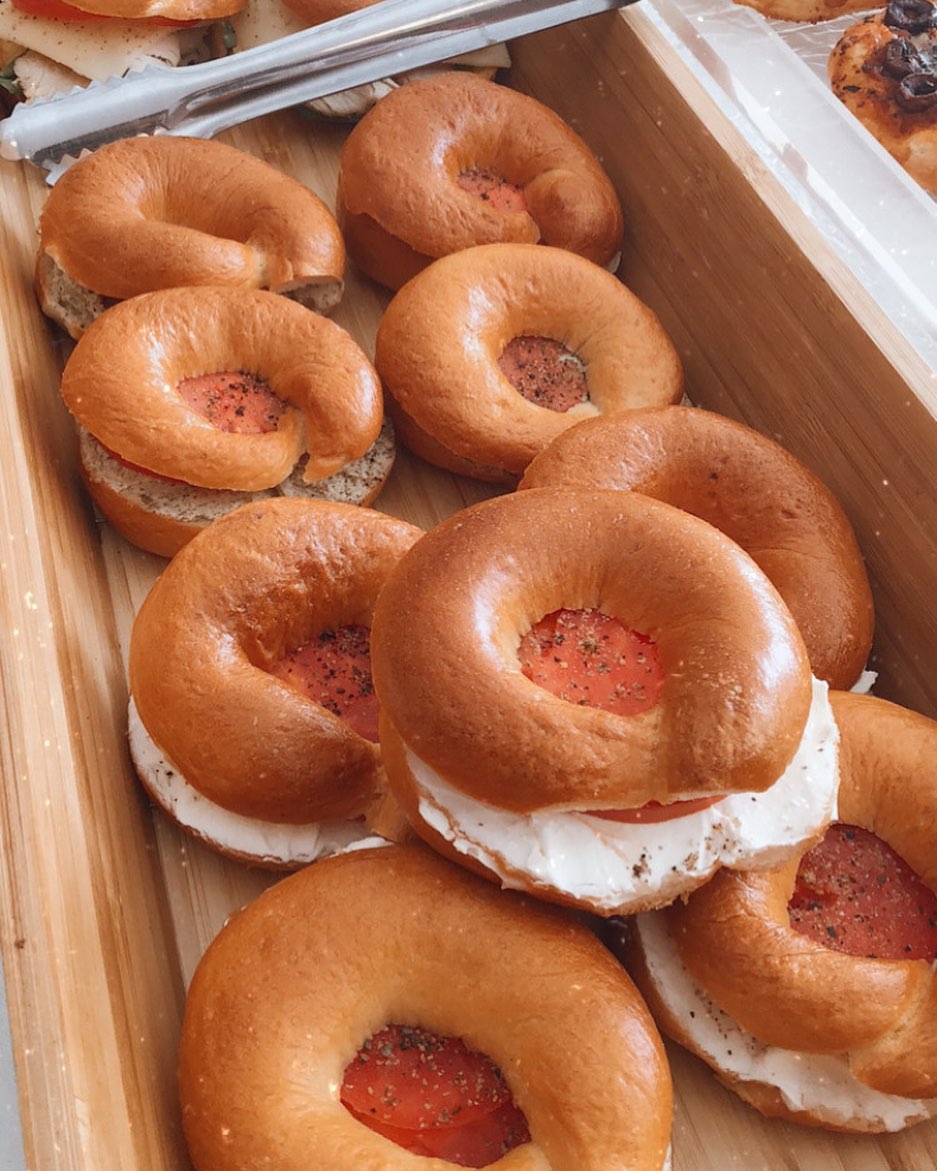 Expanded to three branches in Cairo now and a summer kiosk in North Coast on occasion, Carmel is our go-to for scrumptious pastries, brunch, and dessert. However, we are here to talk about their bagels, which are crunchy and fresh and have a salmon stuffing to die for. Make sure to stop by your nearest branch for a weekend brunch date with your fellow foodies to welcome the new week in the best way possible!
4- Paul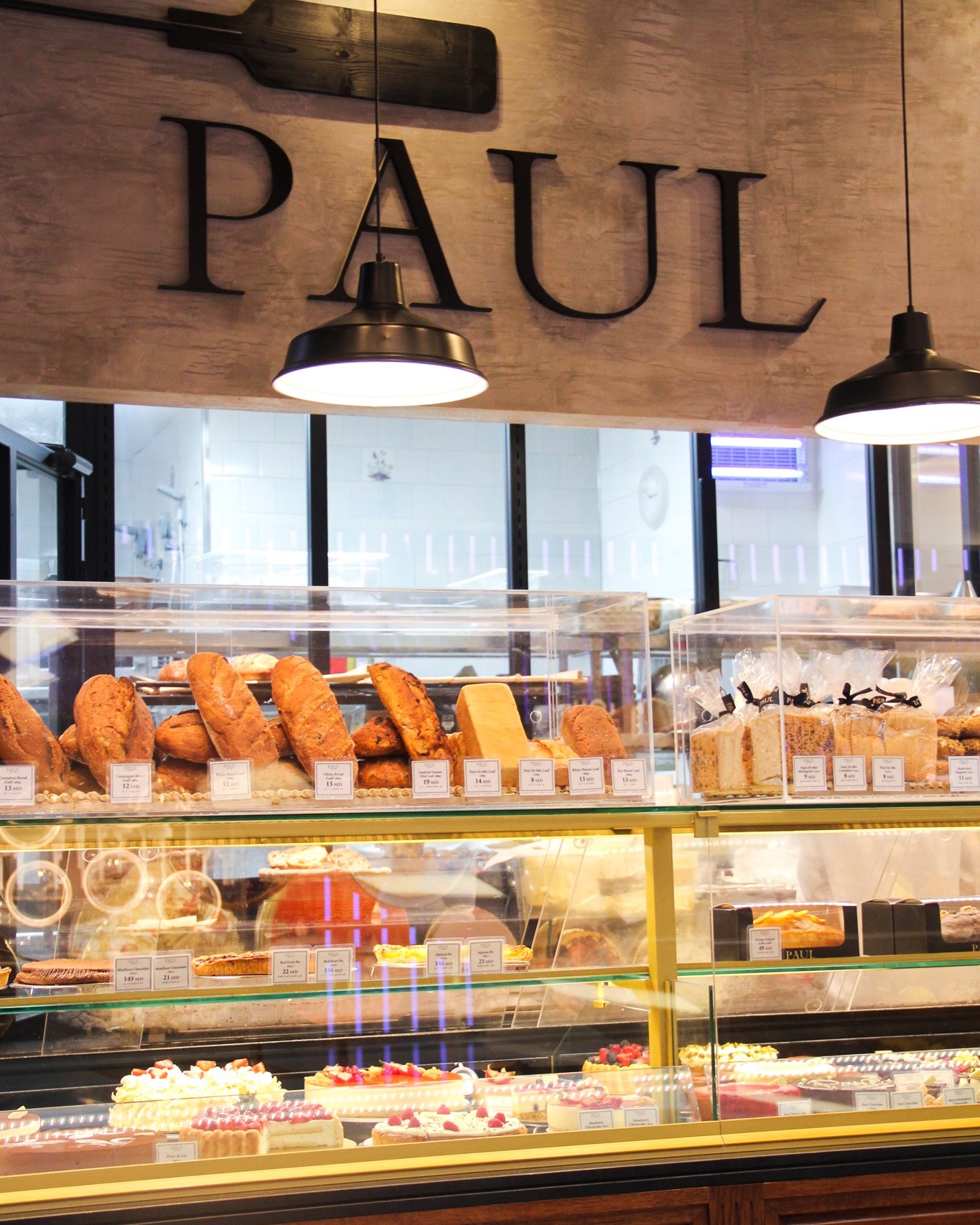 When we think of five-star pastry restaurants and cafes, we must pay our respects to Paul, a crowd favourite for years, with their iconic bakeries, desserts, and hot food. Their famous high-end menu also offers fresh and delicious bagels with different stuffing options to your liking. And the French, after all, know how to do pastries the best!
5- Bun n'Glaze (Masr El-Gedida)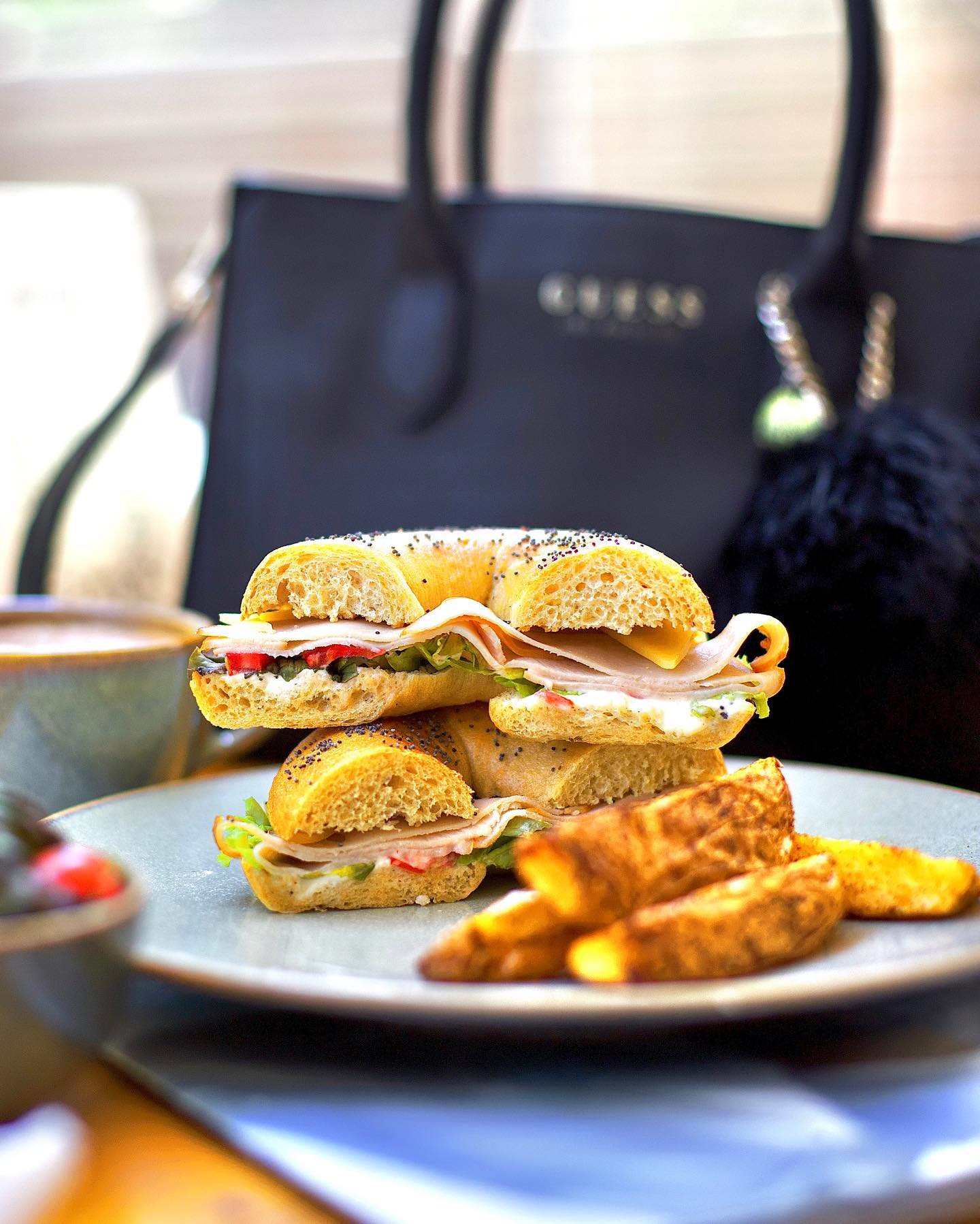 Heliopolis residents, we have not forgotten about you! Right on El-Horreya Street, where all restaurants and cafes compete for our love, Bun n'Glaze serves an exquisite menu of baked goods, sweets, and dishes. Freshness and high-quality pastries are all over the place, and you can smell them as soon as you walk in. Of course, it is perfect for breakfast and brunch, and their bagels are something else!