You may find yourself stuck on what to bake or where to find lovely chocolates for when you're celebrating a holiday at home. But this Valentine's Day is your opportunity to show your significant other or gal pals how much you care about them with delicious homemade desserts. After all, the best way to show your affection is through food.
With a few simple ingredients, you can create something unique that your partner or friends will love; even if it doesn't taste the greatest, it's the thought that counts. We can assure you that by adding a few personal touches with fun decorations, such as mini hearts or sprinkles and lots of pink and red food colouring, the taste of the dessert will only be an afterthought!
Chocolate Covered Strawberries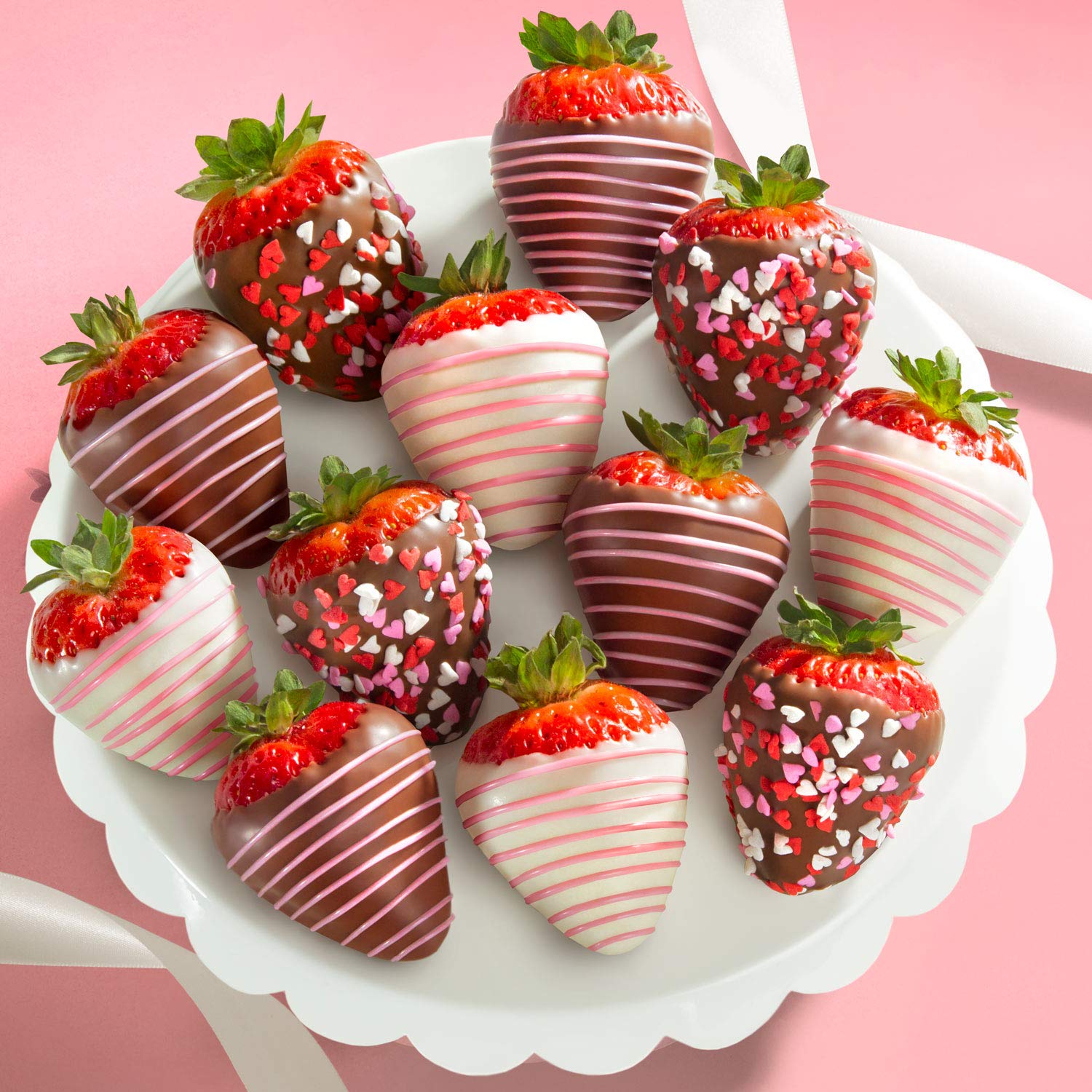 The perfect combination of sweets, chocolate-covered strawberries make an indulgent dessert. Impress your Valentine by dipping extra large strawberries in their favourite chocolate melted and top it with a secret ingredient: a sprinkle of sea salt.  
Red Velvet Cupcakes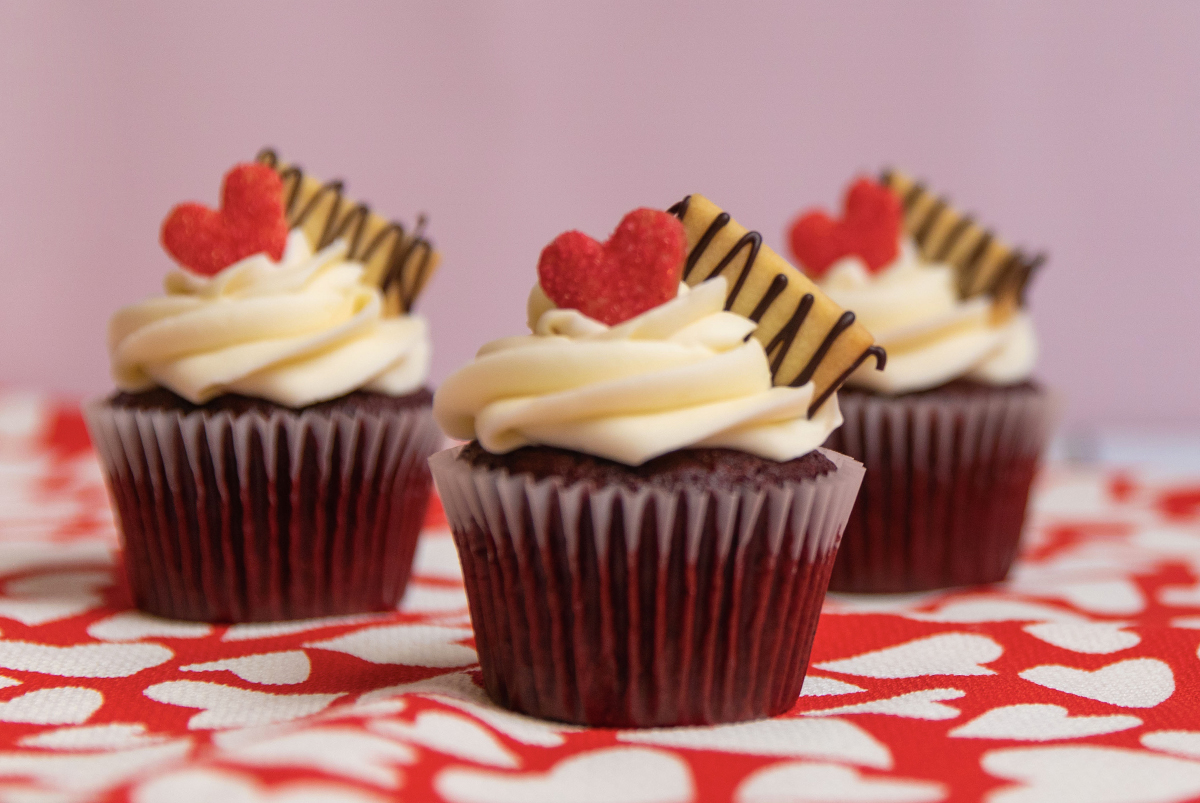 Red velvet cupcakes are classic Valentine's Day treat — let's be honest, who doesn't love cupcakes and red velvet? Bake moist and fluffy cupcakes topped with cream cheese frosting for a delicious Valentine's. 
Chocolate Truffles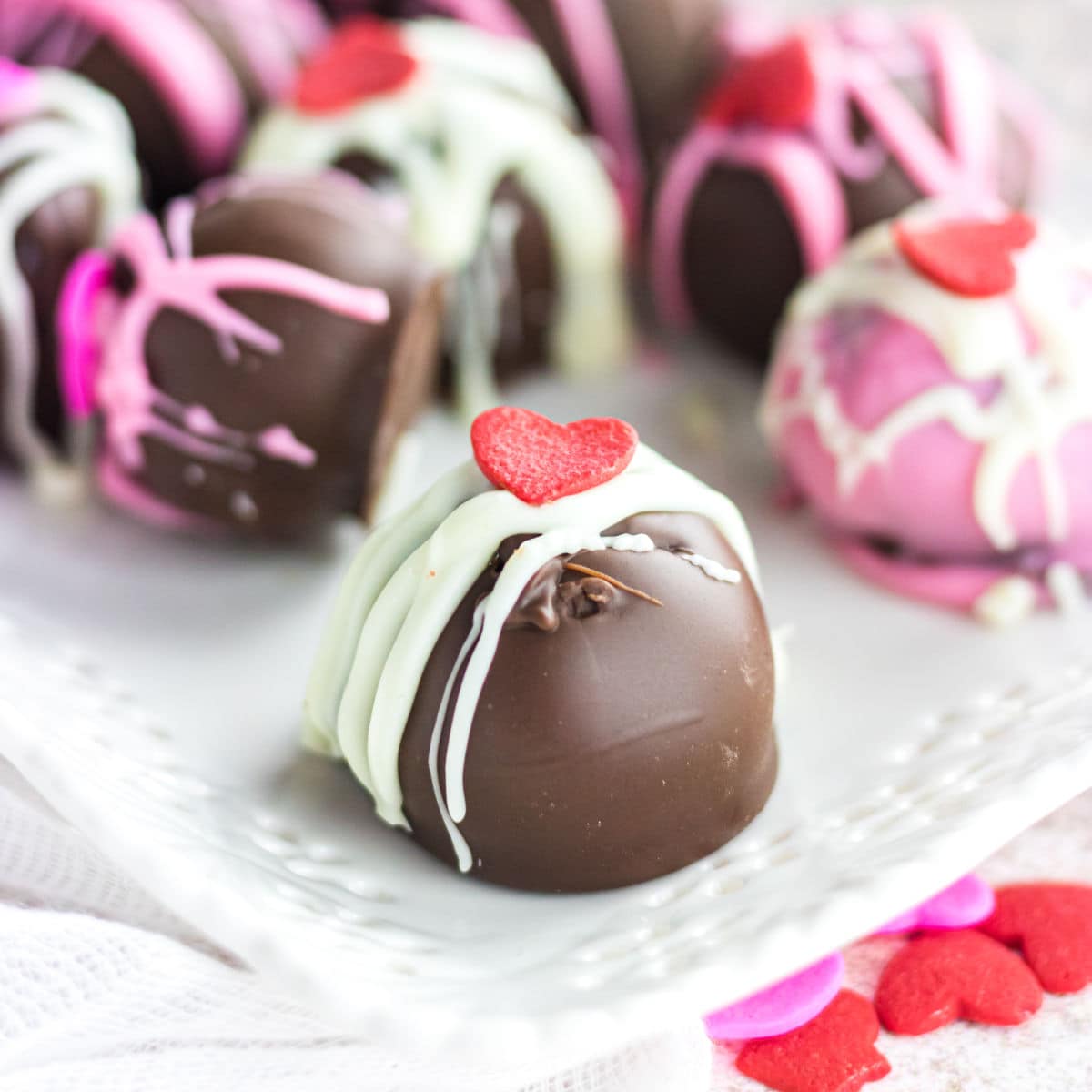 Nothing beats creamy and perfectly dense chocolate truffles; they're easy to make, too! First, melt chocolate and mix in heavy cream, butter, vanilla, or caramel. Chill the mixture until firm, then scoop it into little balls and roll them over cocoa powder. You can even shape them into hearts for the occasion!
Chocolate Lava Cakes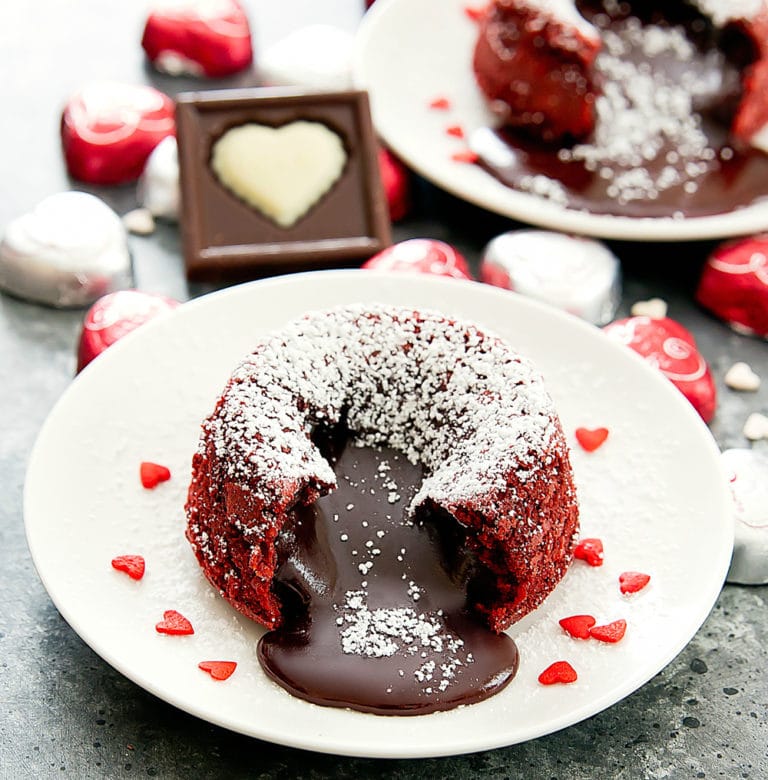 Everyone loves lava cakes. These cakes are filled with a warm and gooey chocolate centre that melts right into your mouth, and they can be served with a scoop of ice cream or whipped cream on top for the perfect taste!
Red Velvet Cookies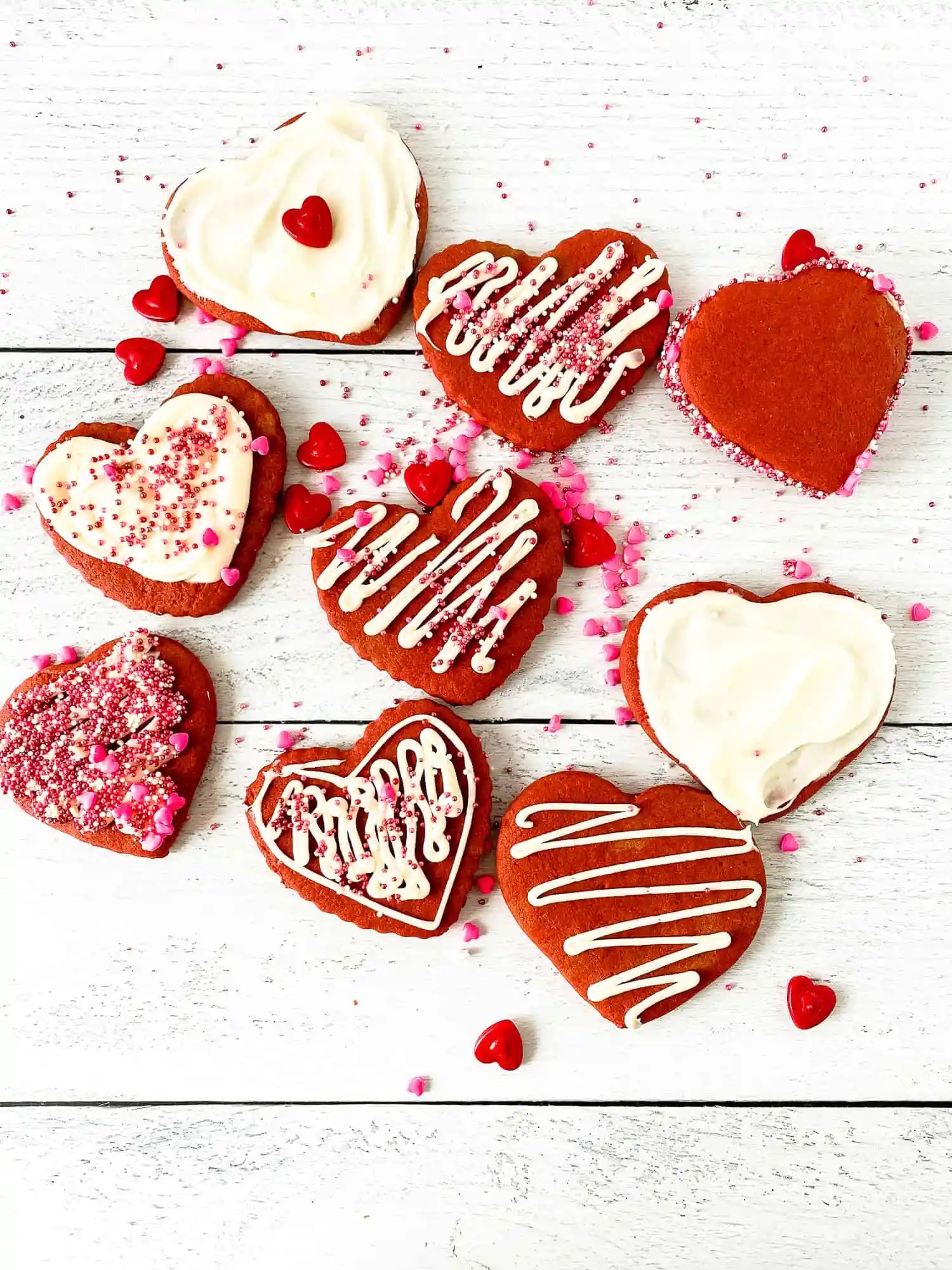 We strongly believe cookies are a form of love because they're so soft and chewy. But add in red velvet with cream cheese icing, and you can only imagine the outpouring of love and admiration they reflect.
Chocolate Mousse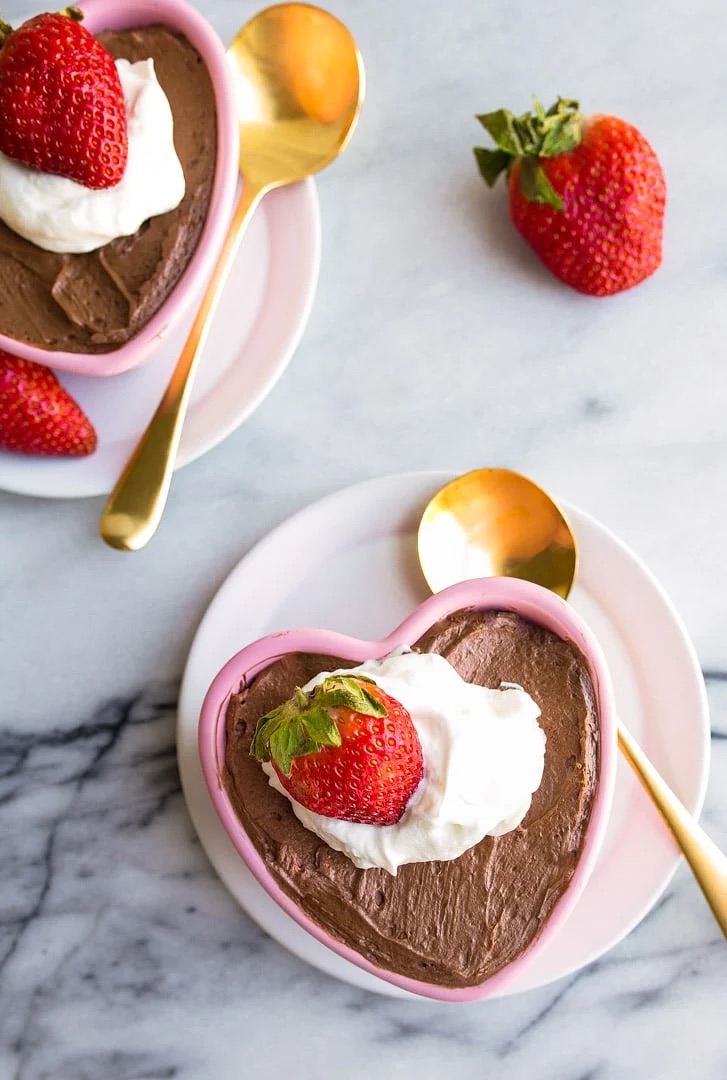 If you want a light and airy dessert after a big V-Day dinner, make a smooth and creamy chocolate mousse and add whipped cream and fruit to balance its sweetness.