Is it really autumn if you haven't had Starbucks' famous pumpkin spice latte and a slice of pumpkin pie alongside it? Nothing symbolises autumn like pumpkin dessert. With pumpkins readily available at hypermarkets such as Seoudi, Gourmet, and Metro Market, there are many innovative ways to incorporate pumpkin into your autumn desserts, ranging from pumpkin cheesecake to pumpkin crème brûlée. So, whether you're searching for a quick weekday dessert or something to amaze, these are five of the finest pumpkin desserts to try this season!
1-     Pumpkin Cheesecake
If we've said it once, we've probably said it a thousand times: cheesecake makes everything better! So imagine how much better it gets with a pumpkin flavour? Well, this recipe, by the Pioneer Woman, is quite simple and has pumpkin flavours incorporated into the cheesecake mix. We would like to warn you, however, that pumpkin cheesecake is so addictive that it will most likely leave you with withdrawal symptoms after you finish it!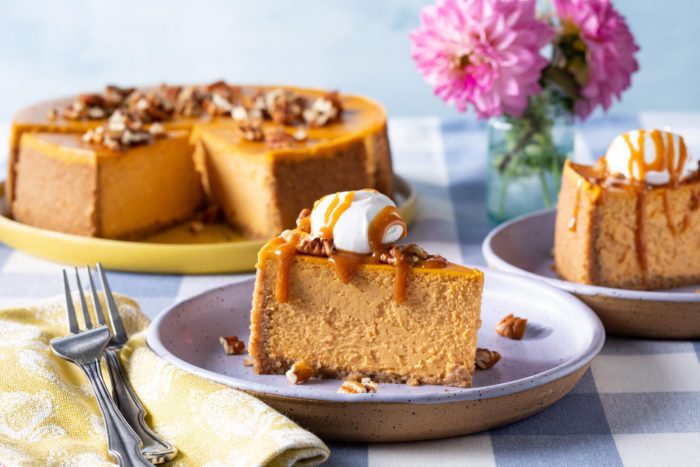 2-     Pumpkin Cookies
Cookies are one of those desserts that go well with any filling or topping. So while chocolate chip cookies are our year-round go-to choice, autumn calls for pumpkin to be added! With a crisp edge and soft, chewy centre, pumpkin is used to smooth out the texture of these killer pumpkin-flavoured cookies. Look no further and try out Sally's Baking Addiction's recipe, which takes less than 30 minutes to prepare from start to finish!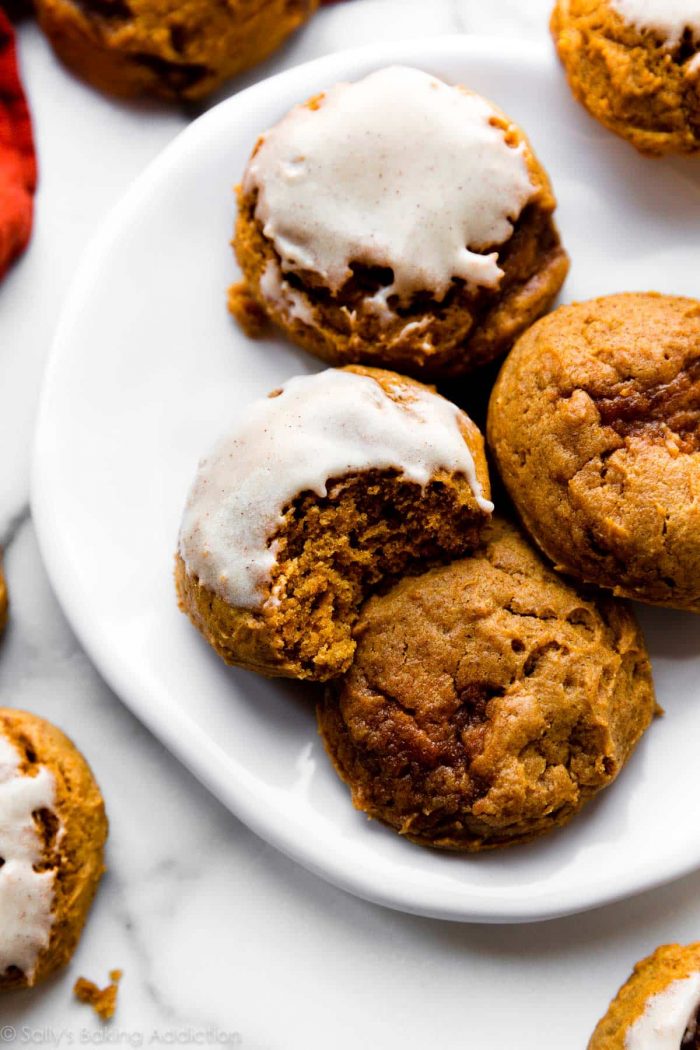 3-     Pumpkin Cake With Chocolate Frosting (vegan)
It's often difficult to please everyone's taste at gatherings. You prepare food all day that someone inevitably skips out on due to a specific allergy or food preference. With this dessert being suitable for vegans and those who cannot tolerate gluten, it's the ideal pumpkin dessert to prepare at your next gathering! Like bananas and applesauce, pumpkin puree acts as a substitute for eggs while adding moisture and autumn flavours to this cake. So, it fixes all potential vegan and gluten-free baking problems! Check out the full recipe by the Pretty Bee!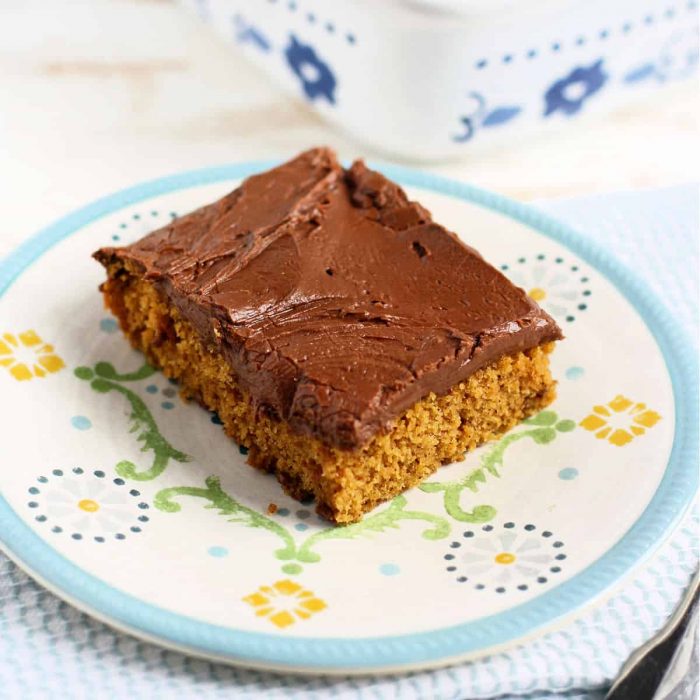 4-     Mini Pumpkin Pie Tarts
Do you have someone at your parties who always requests a small portion of every dessert available? Well, they'll be delighted to see these mini tarts, and you'll be relieved that you don't have to cut messy, tiny slivers of dessert! With these mini tarts, you get the perfect amount with each bite. Already excited? Give Erren's Kitchen's recipe a shot!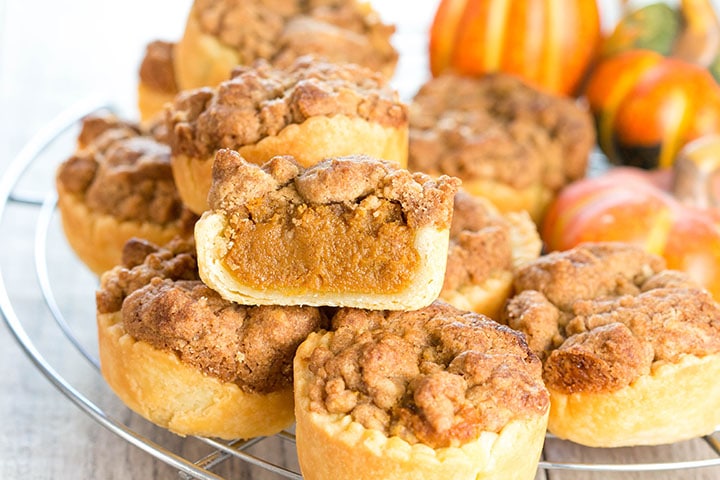 5-     Pumpkin Cream Cheese Muffins
If you like to top your breakfast delicacies with butter or cream cheese, give these muffins with a special surprise inside a try. The soft, pumpkin-flavoured muffins are filled with a sweet cream cheese filling, making them ideal for a luxurious breakfast or an afternoon snack with a hot cup of tea or coffee. So, make sure to check out Skinny Taste's unique recipe for these pumpkin cream cheese muffins.