Another long weekend, another reason to party and de-stress. Just like every weekend, we've got you covered. Instead of wondering what to do, and to stop you from going to some lame event, we made a list. After some intense digging, we've gathered the hottest concerts, parties, and workshops, and here's a glimpse of what's happening.
Art and Culture
Omar Abdel Zaher at Safarkhan Art Gallery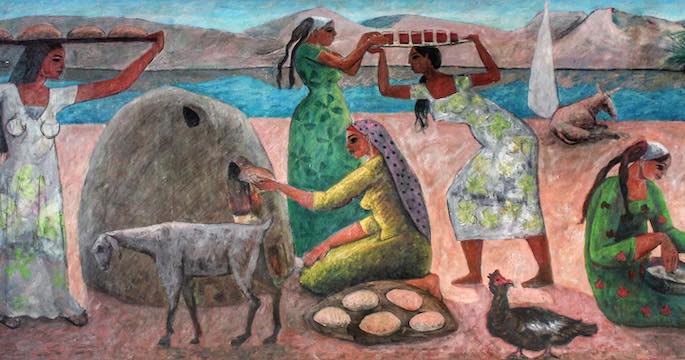 Do you ever feel like leaving everything behind and living on a farm where you can experience the simple life? Omar Abdel Zaher's first-ever solo exhibition will showcase the traditional life and culture of living that Egyptian rural life. The display for his "Once Upon a Time" pieces will be displayed in Zamalek at the Safarkhan Art Gallery, running from the 20th to the 7th of November.
Working hours: 10 am to 9 pm (Closed on Sundays)
Contact via phone: +20 227353314
Cairo International Art District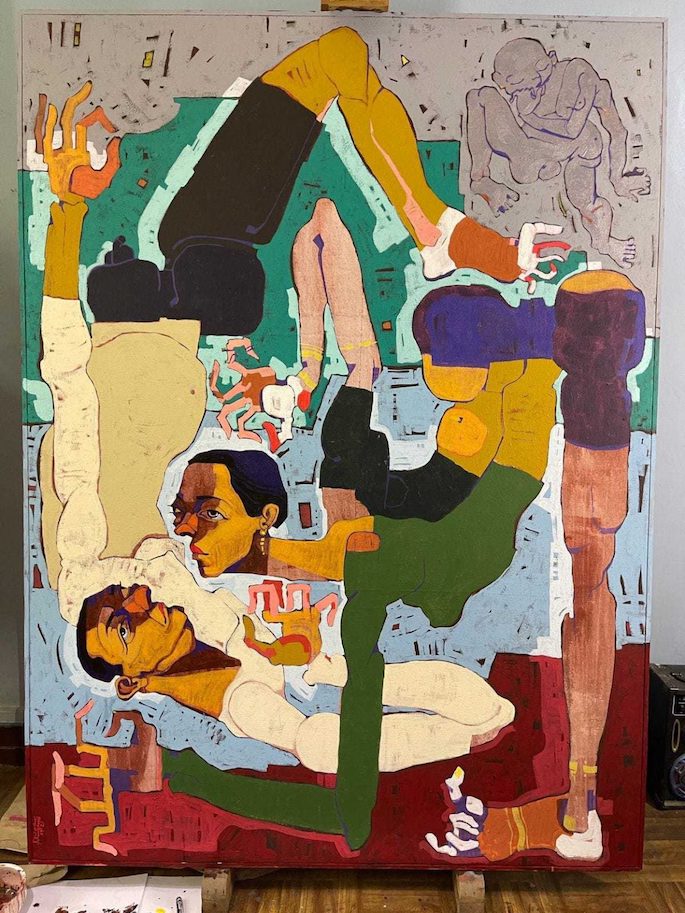 Catch the last month of the distinct contemporary exhibition. 
Check out Facebook or Art D'Égypte for details.
Concerts & Productions
Thursday
Strawberry Swing at Zamalek Theatre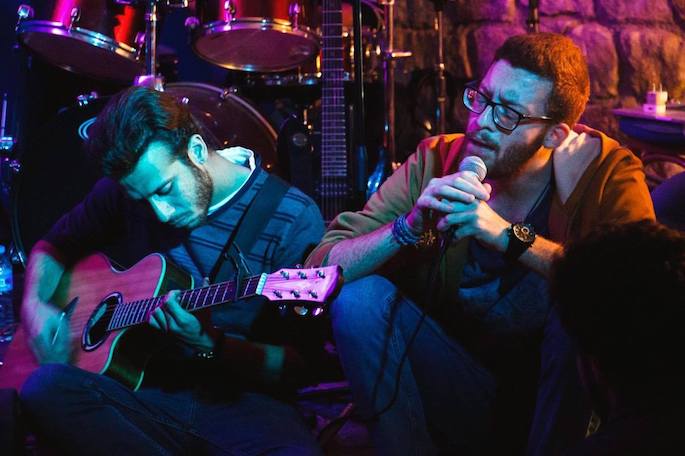 Since we all want to sing a Hymn for the Weekend, Coldplay tribute band Strawberry Swing is here to perform for all the dedicated fans. So this Thursday, get ready to experience the magic of Coldplay through the talent of Strawberry Swing. The tickets for the concert are 150 LE, and the music starts at 7 pm. Book your tickets now by clicking here.
Mostafa Atef at El Sawy Culturewheel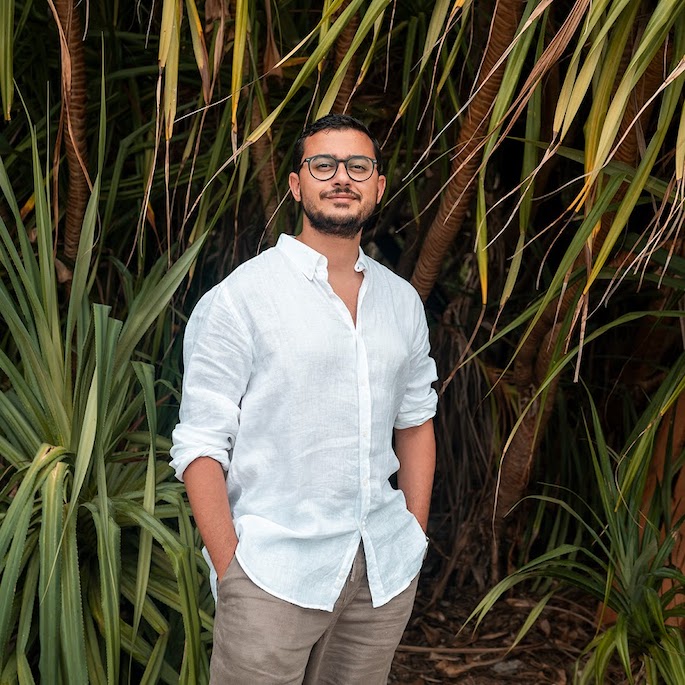 Get a fun spiritual experience with Mostafa Atef's music. His joyful melodies will make your weekend worthwhile. The tickets for this unique concert are 50 LE, and the ethereal tunes start at 7:30 pm. Get your tickets now by clicking here.
Friday
Cairokee at Hyde Park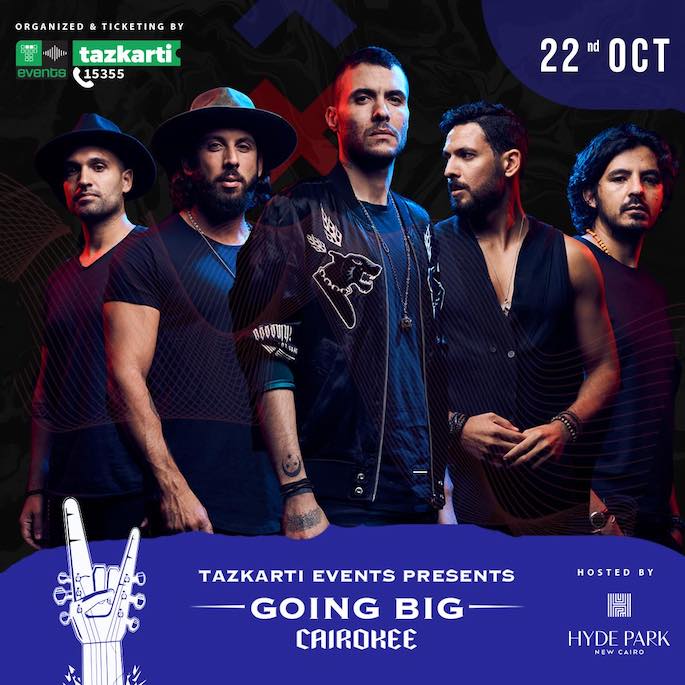 Usually, all tickets are sold out whenever a concert for Cairokee is announced. Their moving performances is what gets people hyped whenever they are about to perform live. Hurry up and get your hands on the tickets before it's too late. Purchase them now by clicking here.
"Memories of a Lord" at Falaki Theatre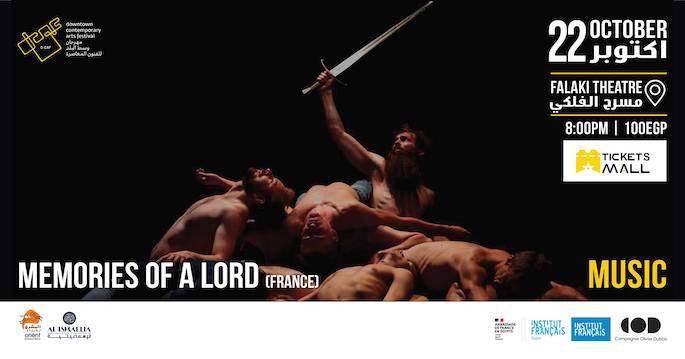 Dancers, actors, and a very intriguing plot at the AUC Cultural Center this Friday. The story follows a Lord's journey into leadership and all the losses he experiences to get there. Tickets are 100 LE, and the show starts at 8 pm. Get a chance to watch the incredible performers take to the stage by clicking here for tickets.
Via D-CAF
Nightlife
Thursday
Standup Comedy at ROOM Garden City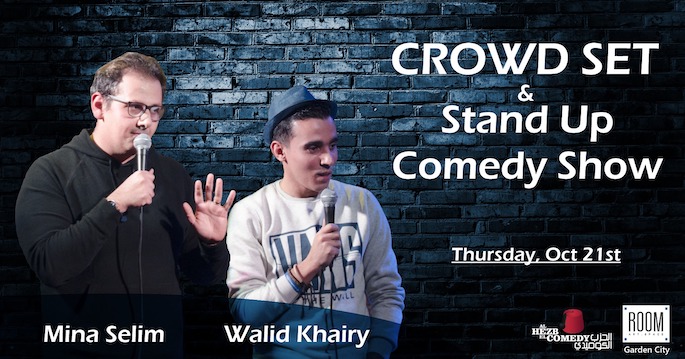 Laugh the night away with the hilarious standup comedians Mina Selim and Walid Khairy. Their usual interactive lines will have you bursting out laughing. Trust us, you will have a hard time holding your tears of laughter. Tickets are 150 LE; get yours now by clicking here.
Via Room
Mobbz at The Atrium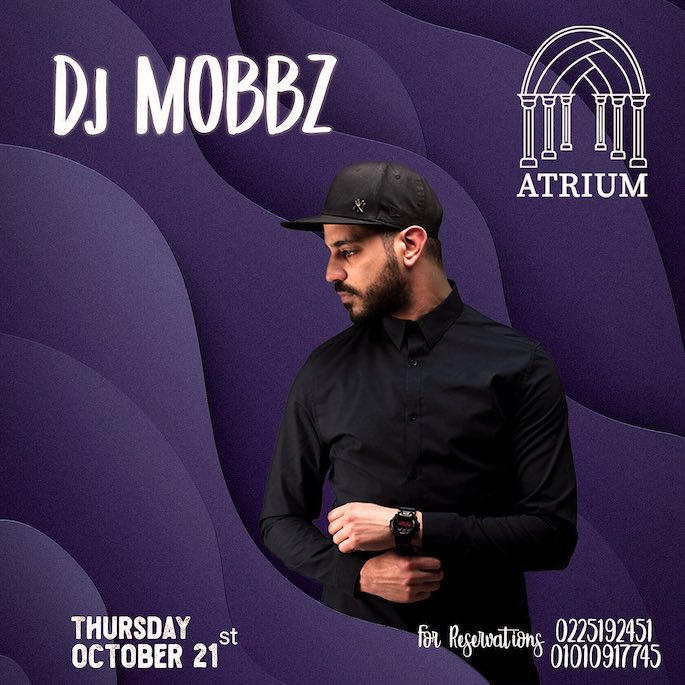 This Thursday, The Atrium Bar & Restaurant has DJ Mobbz for the first time. With a drink in one hand and the other fist-bumping the air, your night is sure to be complete. So start your weekend off on the right foot and book yourself a spot. To find out more about the event, click on this link.
Via The Atrium
Friday
Mofu and Dou at Cairo Jazz Club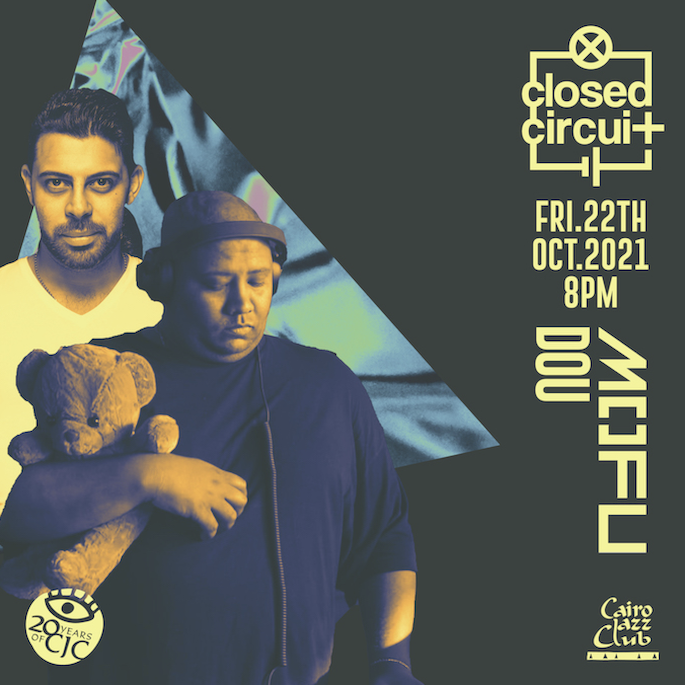 Closed Circuit is the crowd's favourite event of every week. This time DJ Mofu will be starting the evening with his upbeat and energetic mixes, followed by DJ Dou and his talent in keeping people on the dance floor all night.
Via Cairo Jazz Club
For reservations, message CJC on Facebook between 12 and 8 pm.
Saturday
The Cairo Big Band Society at The Tap East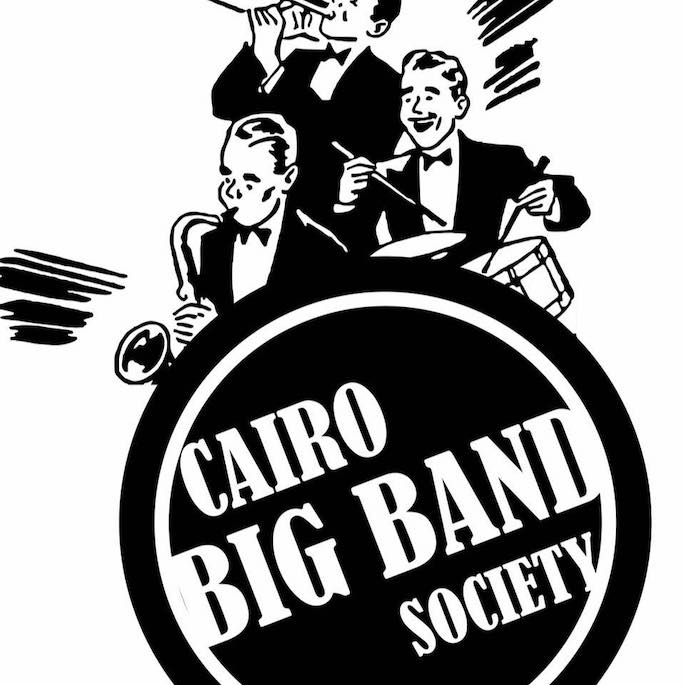 The language of Louis Armstrong, Billie Holiday, and Ella Fitzgerald will be playing in The Tap East this Saturday. We are talking about the soul pleasing and nostalgic beats of jazz. The Cairo Big Band Society will be taking to the Tap East's stage this Saturday and bringing you all the jazz melodies you crave. For reservations, call 01060000869.
Via Cairo Big Band
Workshops
Wednesday
Jewellery Making and Design at Art Café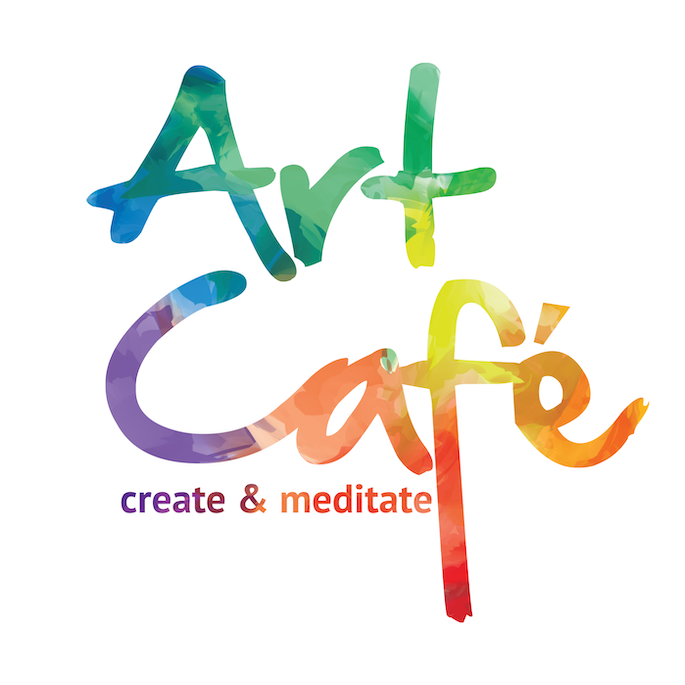 Do you ever watch a simple jewellery DIY video and you feel like it's rocket science? You don't have to feel this way anymore. Sign up for this course and become a pro in only five sessions. Starting this week until the 17th of November every Wednesday you can learn everything about jewellery making. Art Cafe in both branches, Maadi and Sheikh Zayed, provides this elaborative course for 1750 LE.
For more details and other classes, see Art Cafe.
Friday
Belly Dance Workshop at Cairo Contemporary Dance Center
You ever just stand there clapping while all your friend shik shak shok the night away? You can now participate in your best friend's upcoming Henna night. By joining this beginner belly dance workshop, you can start your journey into becoming the next Fifi Abdou. You can try one lesson for 200 LE or four classes for 700 LE every Wednesday at 7:30 pm at the CCDC
Via CCDC