We are glad to announce that this week, we only wore two layers of clothes instead of the standard winter five; this can only mean one thing, spring is almost here! So come out of your hibernation and enjoy the freedom of being able to move your arms in fewer layers at the events we have gathered for you this weekend!
Thursday
Denis Horvat, Konstantin Sibold, & Aly Goede at Cairo Jazz Club 610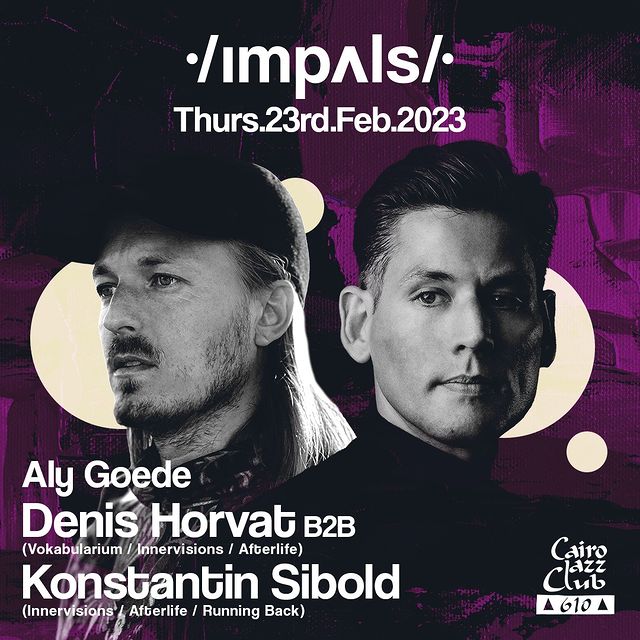 Don't spend your life listening to recorded sets on YouTube and get the live experience this Thursday at CJC 610. For this week's Impulse Night, Denis Horvat and Konstantin Sibold will play a B2B set you will talk about for days. This night will be all about electronic beats as veteran Egyptian talent Aly Goede will be on warm-up duty.
Send CJC 610 a FB message for reservations between 12-8 PM.
Big Bang Stand-Up Comedy Show at Room Art Space Garden City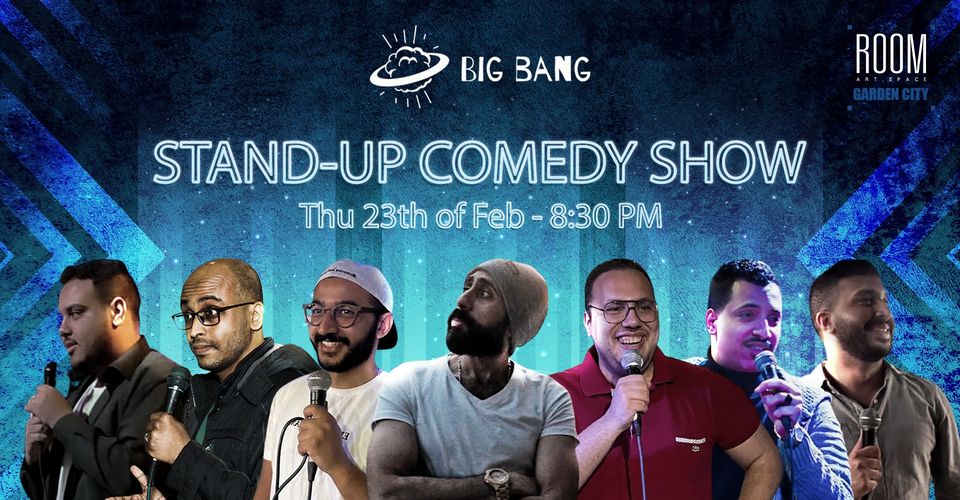 Forget the stress of the week with the help of an incredible lineup of talented comedians, including Mohamed Hassanien, Ahmed Magdy, Seif El Gammal, Ahmed Salem, Mohamed Sanad, and more.
For more info, click here.
What The Hell Am I Doing Here? at Al Falaki Theatre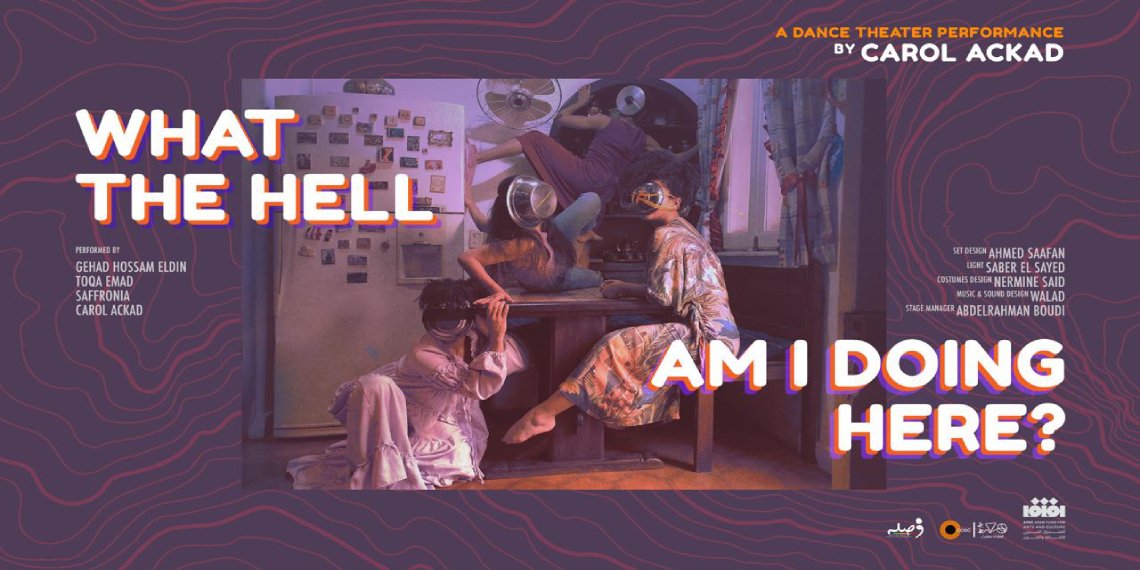 Existential questions tend to creep up on us without any warnings. Choreographer Carol Ackad asks herself the question that tends to haunt us late at night and will showcase the answers she found through contemporary art.
For more info and tickets, click here.
Zai & Hazem at Odin The Pool House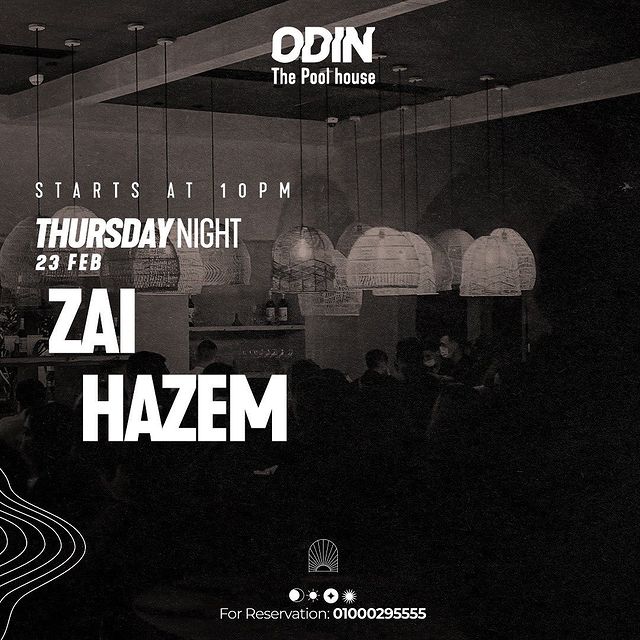 An unforgettable night will take place at Odin The Pool House as Zai and Hazem take charge of the music. We promise you none stop dancing and a whole lot of fun!
For more info, click here.
Josh Gigante & Assem at Tempo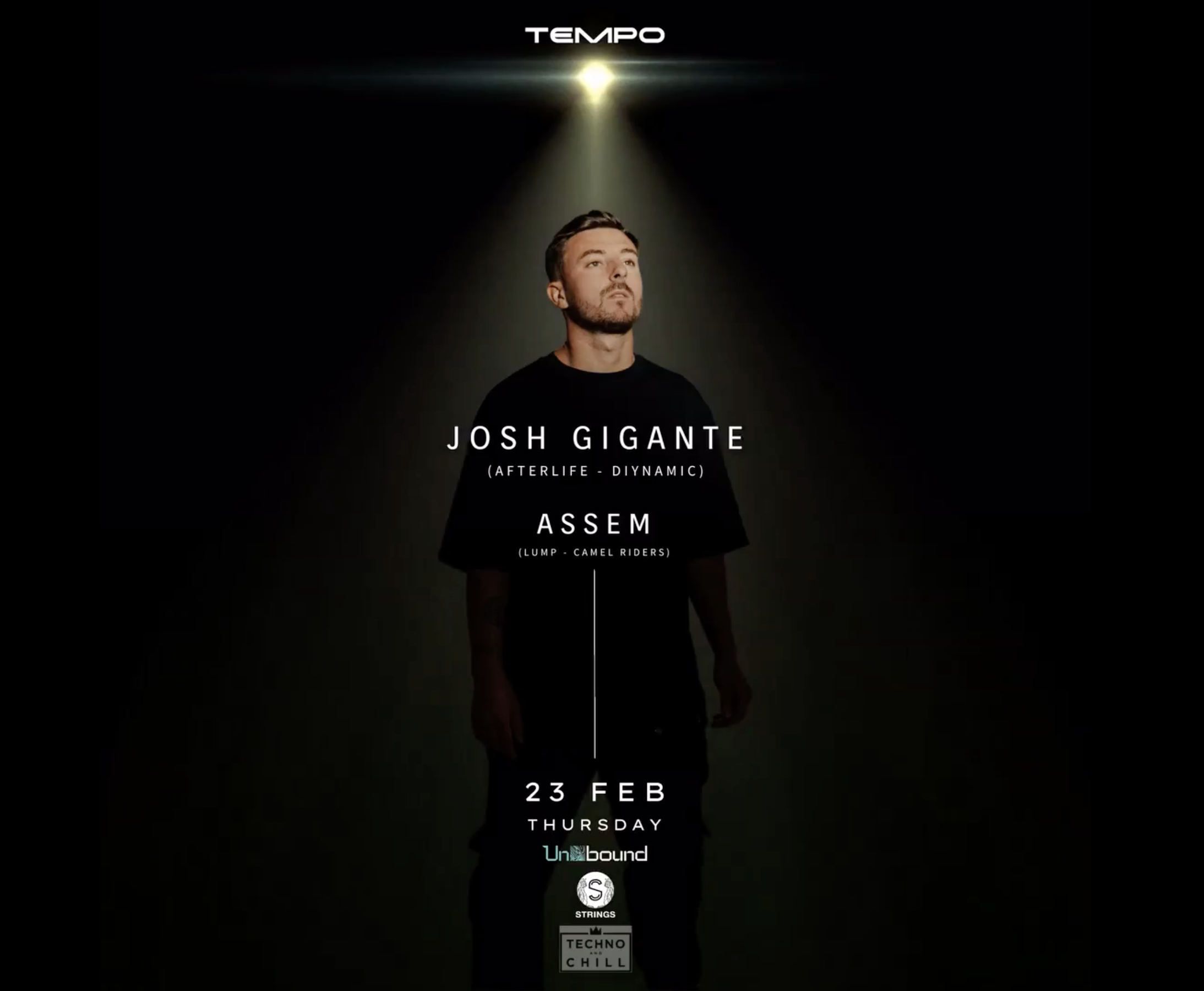 You saw him perform at Qatar's World Cup final, and now he is heading to Egypt for a lit party awaiting you at Tempo! Assem will also take over the decks later that night. Don't forget that the party starts at 7 PM, and heavy door selection is applied.
For more info, click here.  
Leo Oppenheim at The Wind Farm, Dahab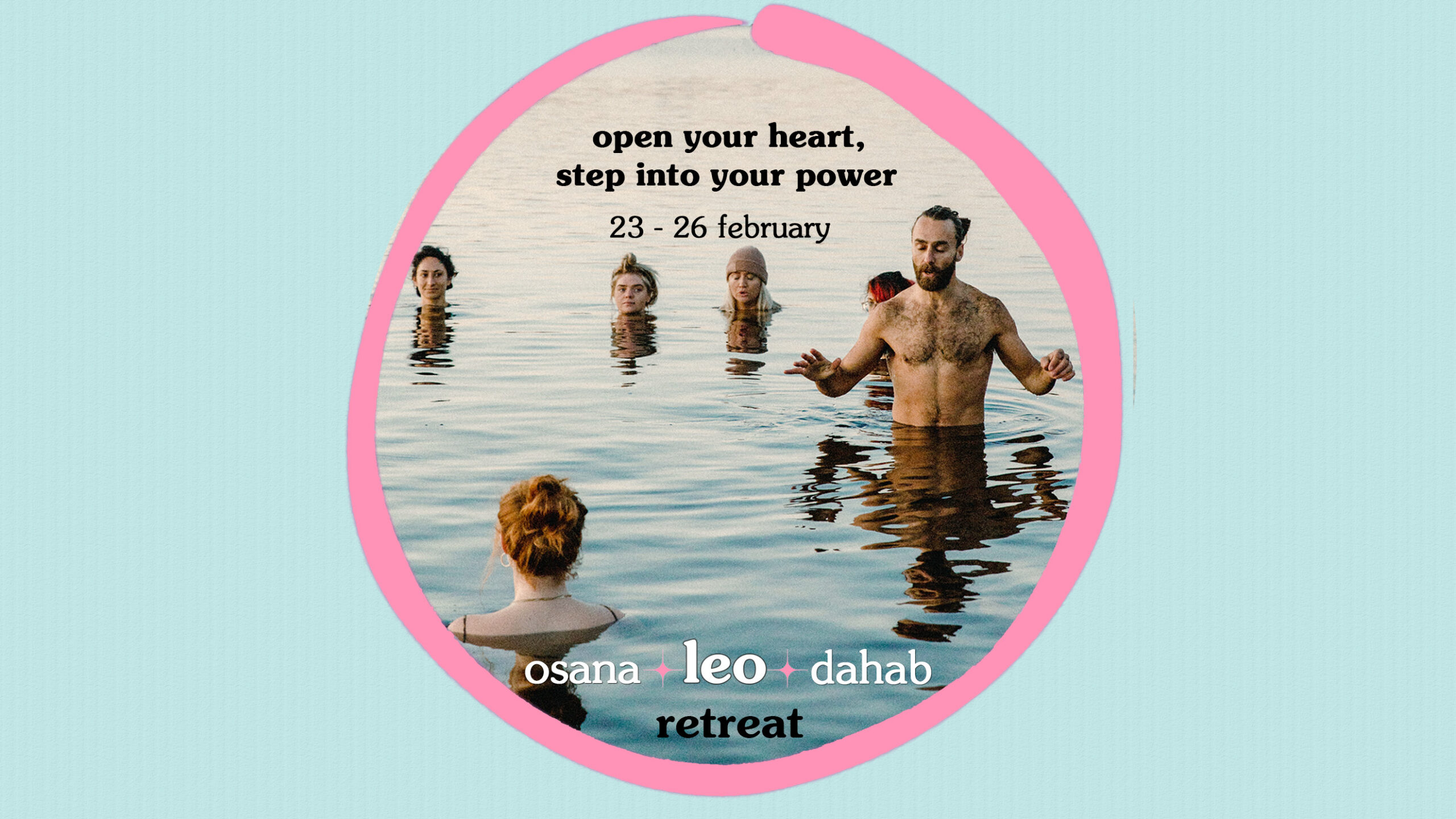 "Open your heart, and step into your power" at Osana's next event with Leo Oppenheim! The powerful facilitator will be back in Dahab to host a weekend-long retreat where attendees can participate in different techniques and practices, like Holotropic & Sea Breathwork, Dharma and Acro Yoga, Sound Healing, and Osho dynamic meditation. The mind-cleansing and empowering retreat has limited capacity, so head to Osana's page to reserve your spot! 
For more info, click here.
Friday
Funk N Pop at Mohamed Ali Palace Gardens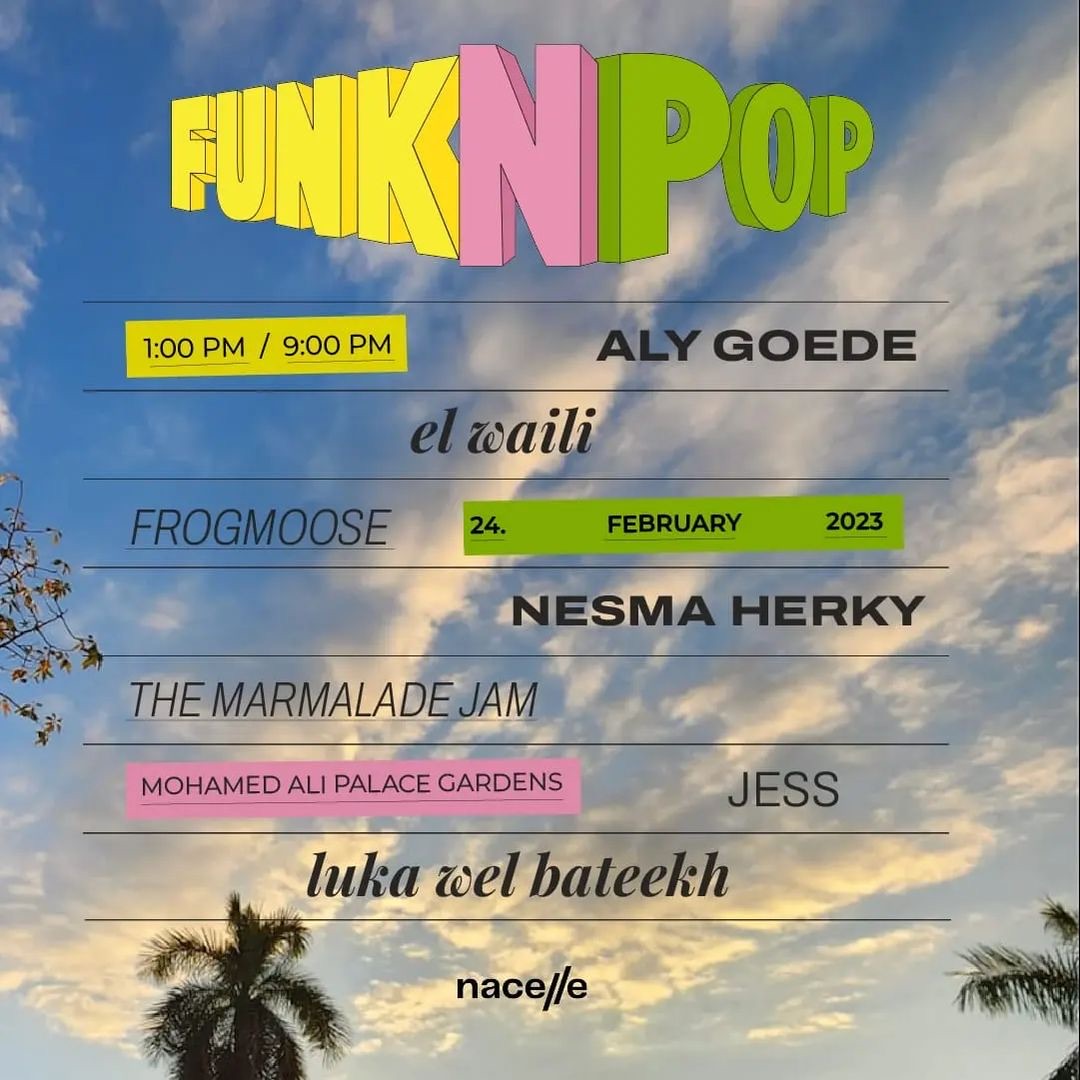 After a hiatus of many years, Funk N Pop is finally back to give you the outdoor party and music picnic experience of a lifetime! Funk N Pop is calling for you to relax, eat, drink, dance, and unwind at your favourite daytime hangout destination featuring delicious food vendors, a marketplace, two stages filled with great artists, and much more! So don't miss it this Friday at Mohamed Ali Palace. 
For more info & tickets, click here.
AfroBeats & Reggaeton Night at Cairo Jazz Club 610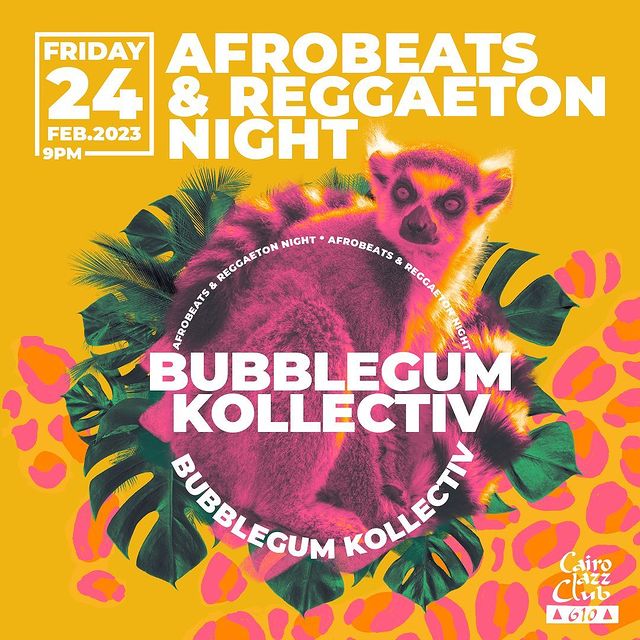 Where Bubblegum Kollectiv goes, the party follows. This Friday, the crowd's favourite boys are heading to CJC 610 to make you shake it on the dance floor till midnight.
Send CJC 610 a FB message for reservations between 12-8 PM.
Grill Setup at Ezbet El Naim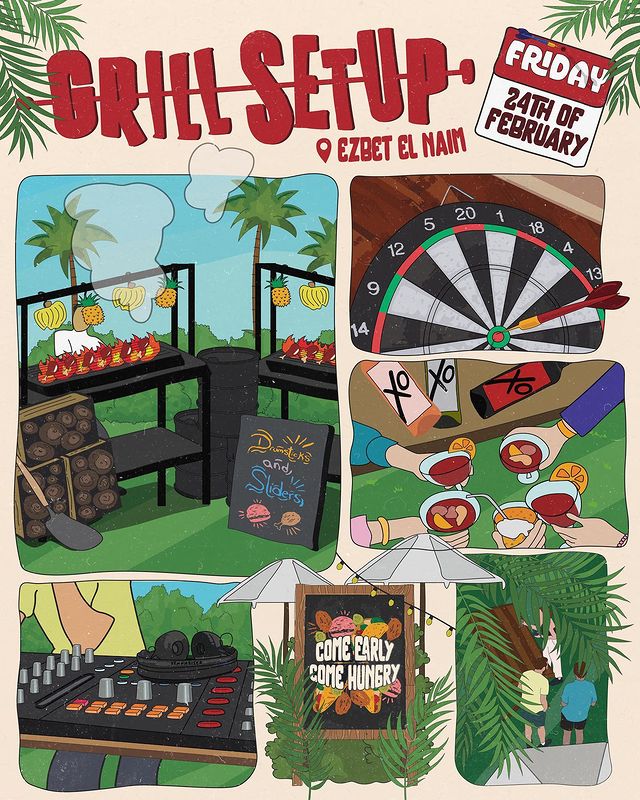 Grill Setup is back with more fun in the sun. Enjoy a morning filled with good food, drinks, and company! So gather your friends and enjoy a laid-back morning at the relaxing venue with barbeque and music like no other. If you aren't convinced yet, food and drinks are included in the ticket price!
For more info, click here.
Hamza Namira at The Marquee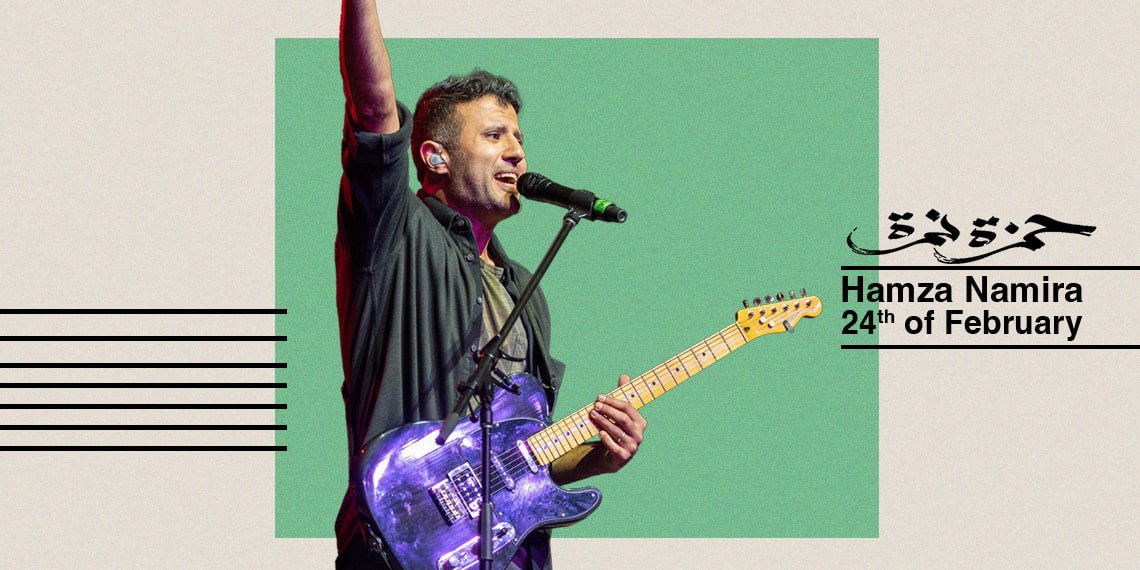 Catch the Egyptian star Hamza Namira's live performance this Friday at The Marquee.
For more info & tickets, click here.
Mohamed Abozekry at Rawabet Art Space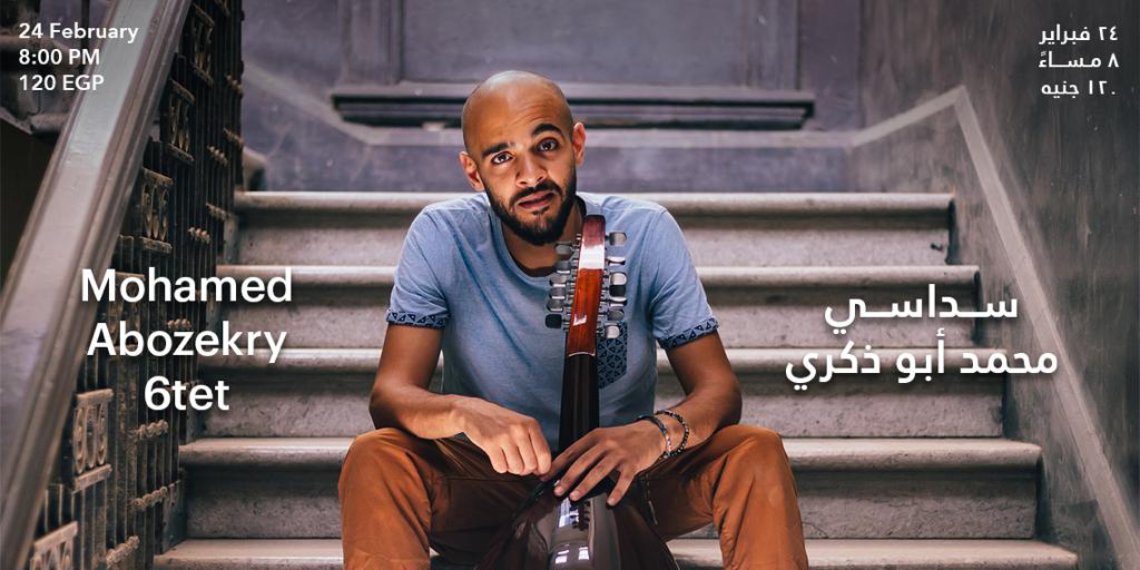 Mixing between oriental beats and jazz is a talent that Mohamed Abozekry has mastered. Listen to his latest unique work of music composition and oud tunes this Friday at Rawabet Art Space.
For more info & tickets, click here.
Charlie at Theatro Arkan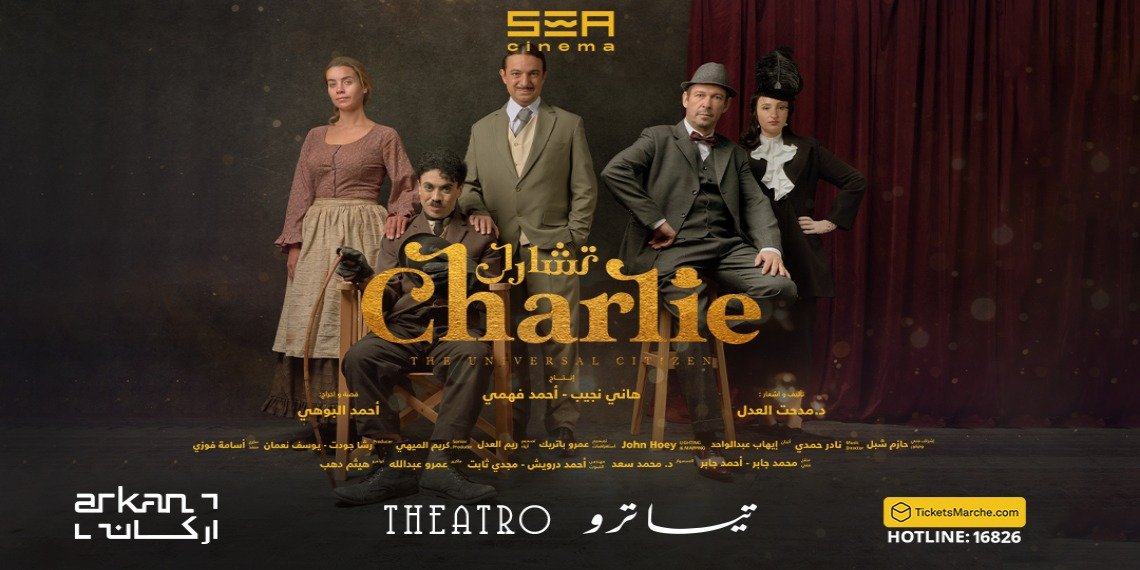 You've most likely heard of Charlie Chaplin and might have come across his speech from the Great Dictator about machine men. But do you know anything else about him? Charlie is a musical play about Sir Charles Spencer Chaplin's life and how he became Charlie. It delves into the reality of who he was and his human side.
For more info & tickets, click here.
Oriental Bakeries at The Cooking School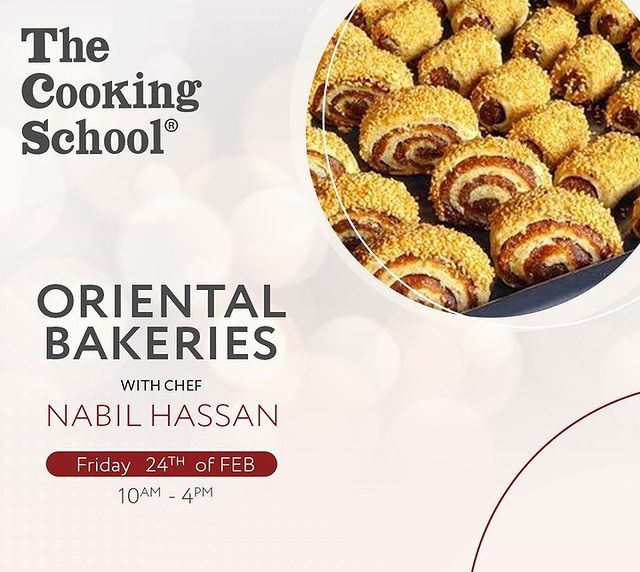 How many movies have you watched where the stars take cooking classes, and you wish you could do that, too? You can now experience the feeling and learn a couple of new dishes to add to your kitchen with the help of The Cooking School. This Friday, learn to make some tasty oriental bakeries like grissini and menen and brioche with Ajwa.
For more info, click here.
Darb Community Bazaar at Darb 15 'Beit Arafa'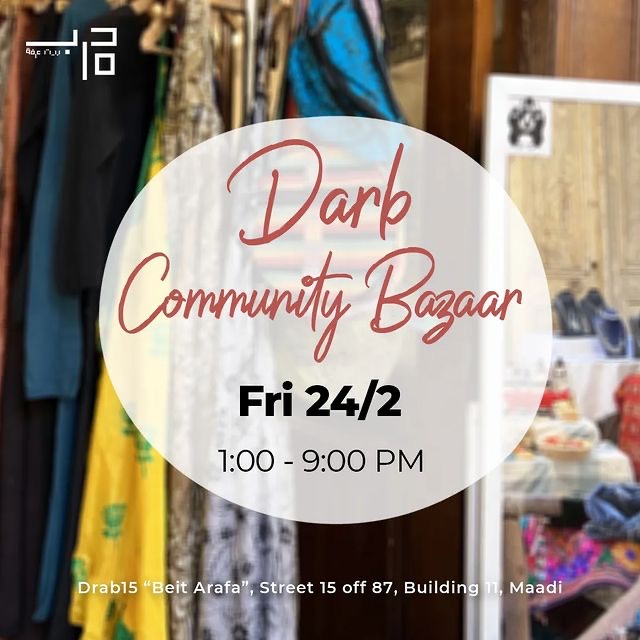 Are you looking for an opportunity to showcase your brand? Darb Community Bazaar is happening this Friday, where several local brands will present their best pieces there. Remember to DM them in case you want to join as a vendor!
For more info, click here.  
From Waste To Good Taste at The Factory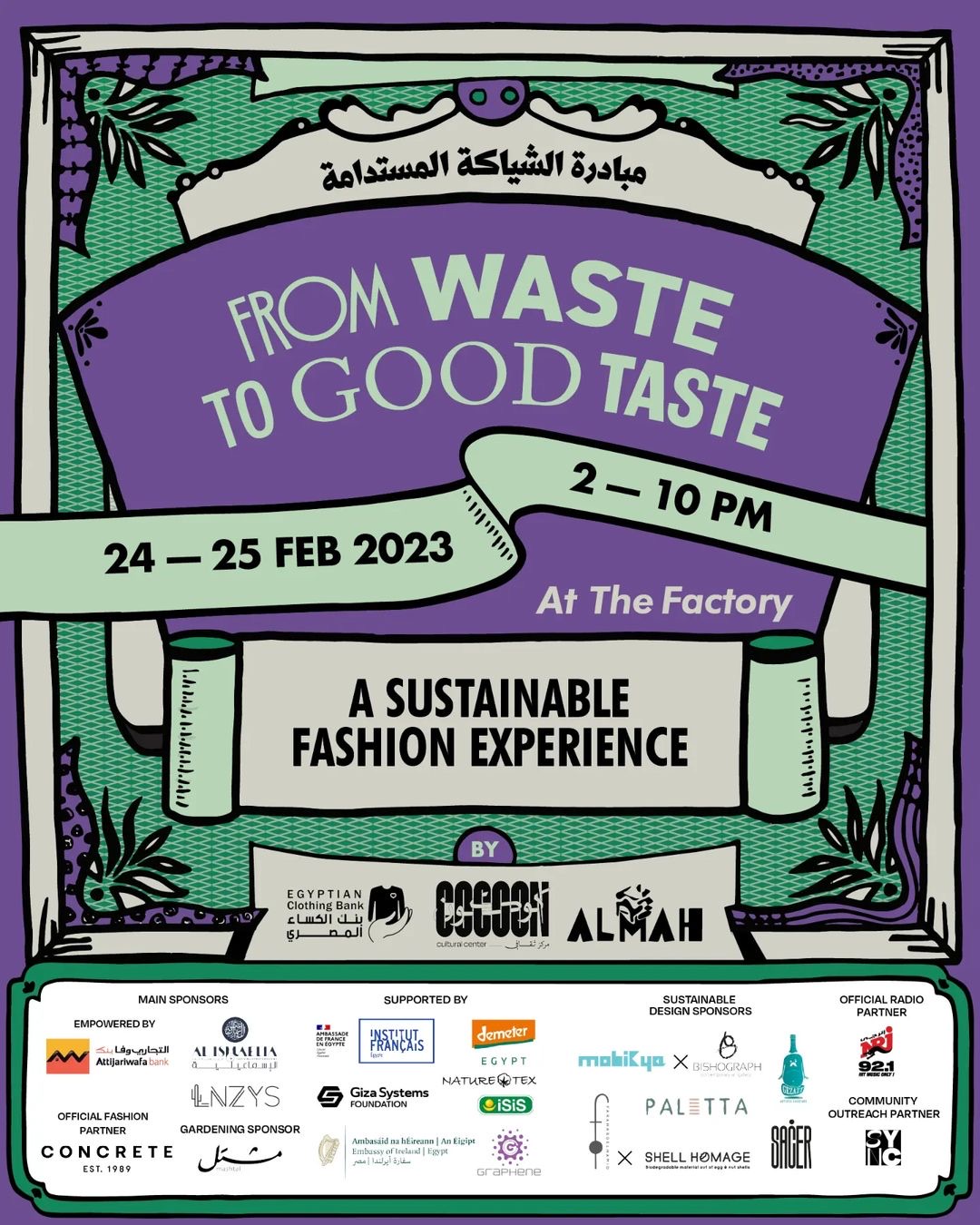 The Factory is hosting this year's From Waste to Good Taste, the grand sustainable design event dedicated to generating ways for old clothes to have a second chance at life. It'll be filled with food, music, and, most importantly, ideas for sustainable and environmentally friendly fashion! So don't miss out and apply now! 
For more info, click here.
Shababco Vol. 6 at Walk Of Cairo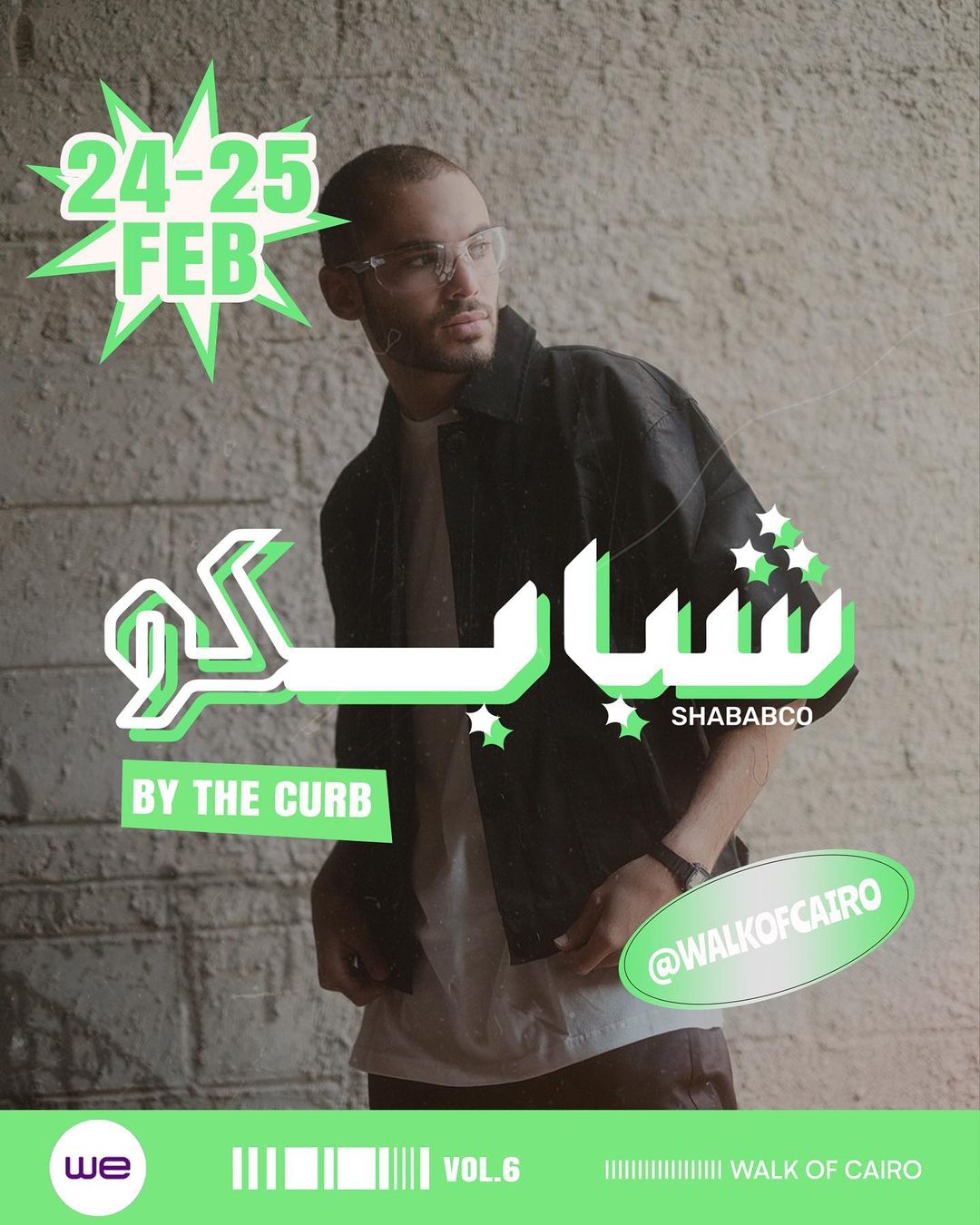 This weekend holds the ultimate shopping experience. Shababco's volume 6 will occur on the 24th and 25th of February at Walk of Cairo. The event includes bazaars to sift through all your favourite local brands and exciting performances by 20 artists, such as Egyptian producer and artist El Waili and Arabic pop duo Disco Misr.
For more info & tickets, click here.
Saturday
Disco-Tech at Cairo Jazz Club 610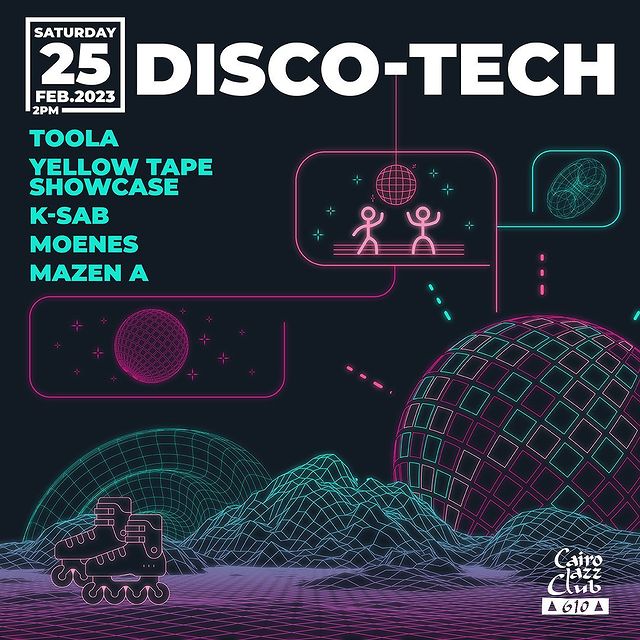 Satisfy your music cravings this Saturday with the crazy lineup awaiting you at CJC 610. The lineup includes Toola, Moenes, Mazen A, K-Sab, and more! The party starts at 2 PM, and you can expect vendors to sell cool merch.
Send CJC 610 a FB message for reservations between 12-8 PM.
Paint & Sip at Hyde Park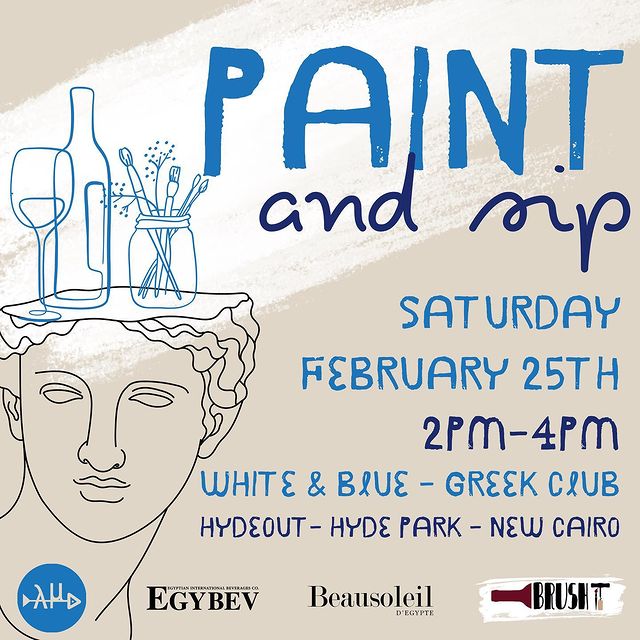 If the only art classes you have attended were the ones that included finger painting, you could still join this exceptional event by Brush It. So drink, paint, and munch on delicious Greek food at White & Blue — Greek Club this Saturday. All art supplies art provided at the venue.
For more info, click here.
Comedy Stuff at Rawabet Art Space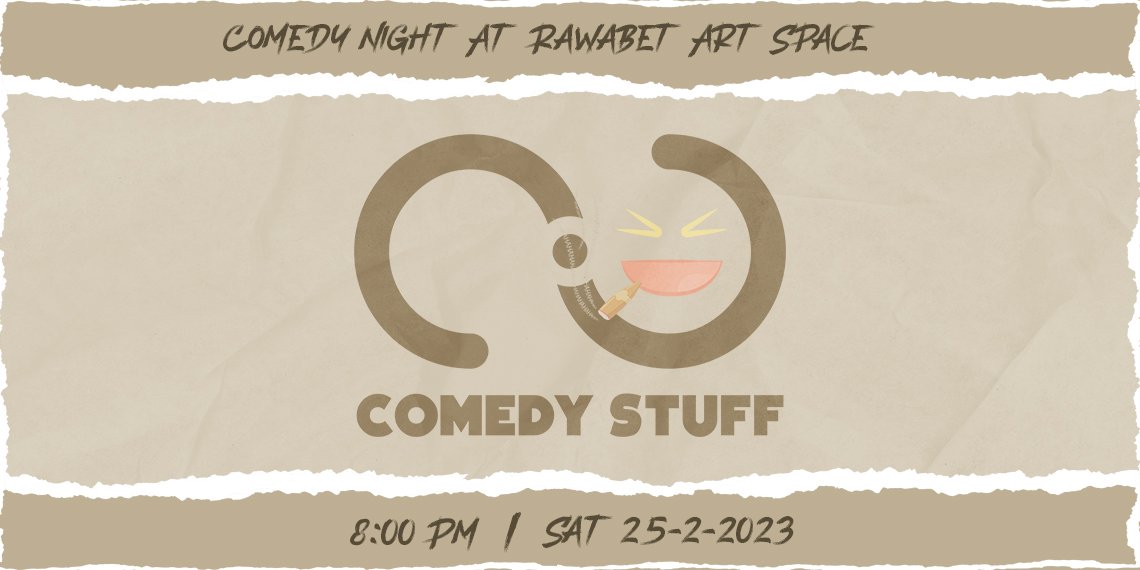 Join the fun at Rawabet Art Space this Saturday as a crazy lineup of insanely talented comedians helps you end your weekend on a good note. The lineup includes the biggest names in the scene, like the opening act Ahmed Salem, Shehab El Ashry, Salma Al Najar, Ahmed Magdy, Ghada Salah, Tawfik El Menshawy, and Hassan Hossam.
For more info & tickets, click here.