Saving up for Mother's Day is important, as is partying and having fun! So before you spend half your salary on Mother's Day gifts, spoil yourself with fun events that can help fix your mood over the weekend. Cairo has concerts, exhibitions, and parties that will keep you entertained all week; check them out in this week's weekend guide!
Thursday
El Tagroba El Denmarkia Fe 3alam Mowazy at Falaki Theater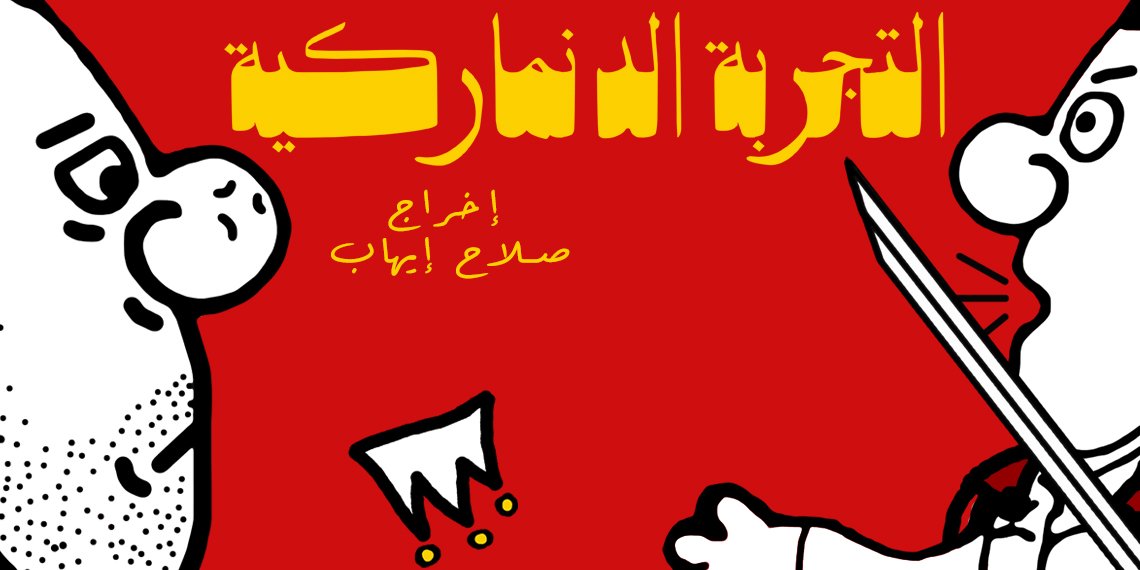 Returning to the stage of Falaki Theater is the "Danish Experience," a show portraying a young man's life who tries to reach his ultimate dream of becoming an artist. Watch the struggle and truth of the belittling reality of fighting for your ambition this Thursday night.
For more info, click here.
Helmi El-Touni at Picasso Art Gallery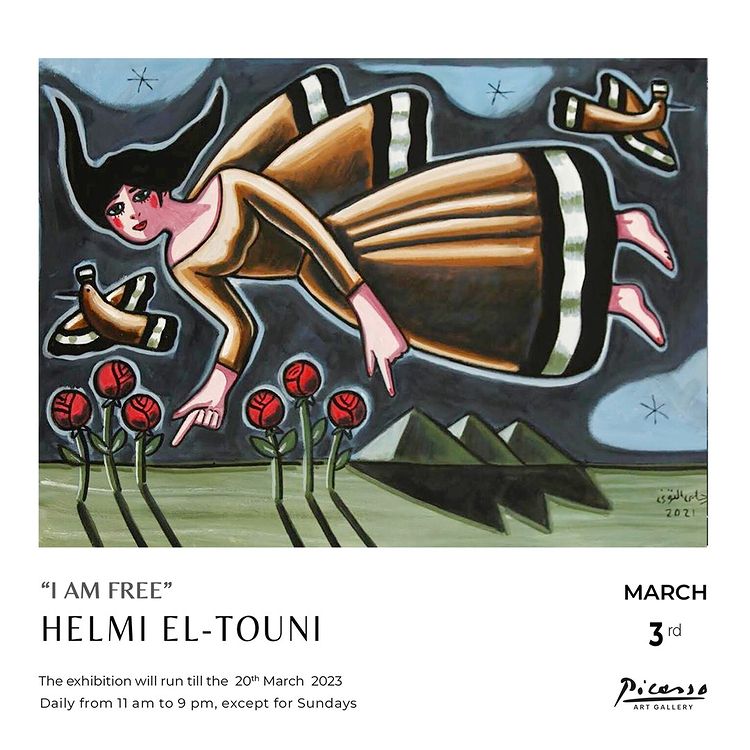 More of Helmi El-Touni's folkloric art celebrating Egyptian heritage will be displayed at Picasso Art Gallery. The exhibit will start on March 3rd and be open daily from 11 am to 9 pm.
For more info, click here.
Karaoke Night at Room Art Space New Cairo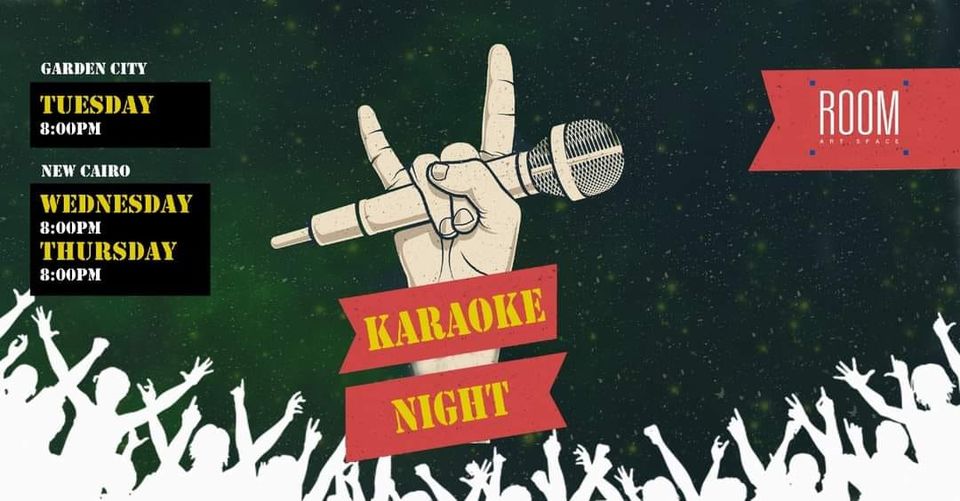 Instead of keeping your singing talent hidden between the bathroom walls, turn off the shower water and sing on stage at Room Art Space New Cairo! Call your friends and get ready to sing your heart out to all your favourite songs on stage, where it only costs 400 EGP for four tickets.
For more info, click here.
Friday
90's Flashback at Cairo Jazz 610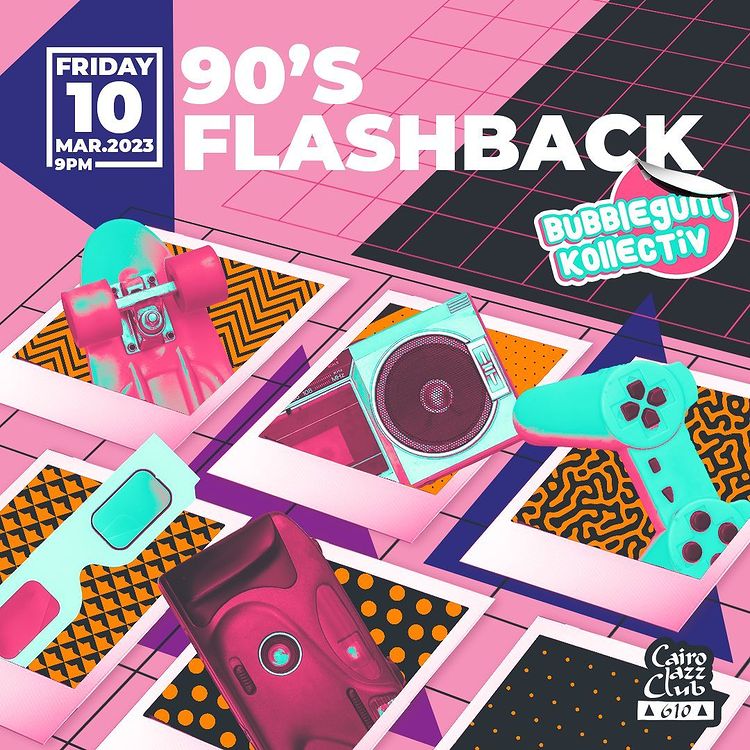 All your favourite music from the good old days will play by the crowd's favourite, Bubblegum Kollectiv. They will spin all the music you grew up listening to, so head to CJC 610 on Friday night for a trip back to the 90s!
For reservations, send CJC 610 a FB message between 12-8 PM.
Tidal Dream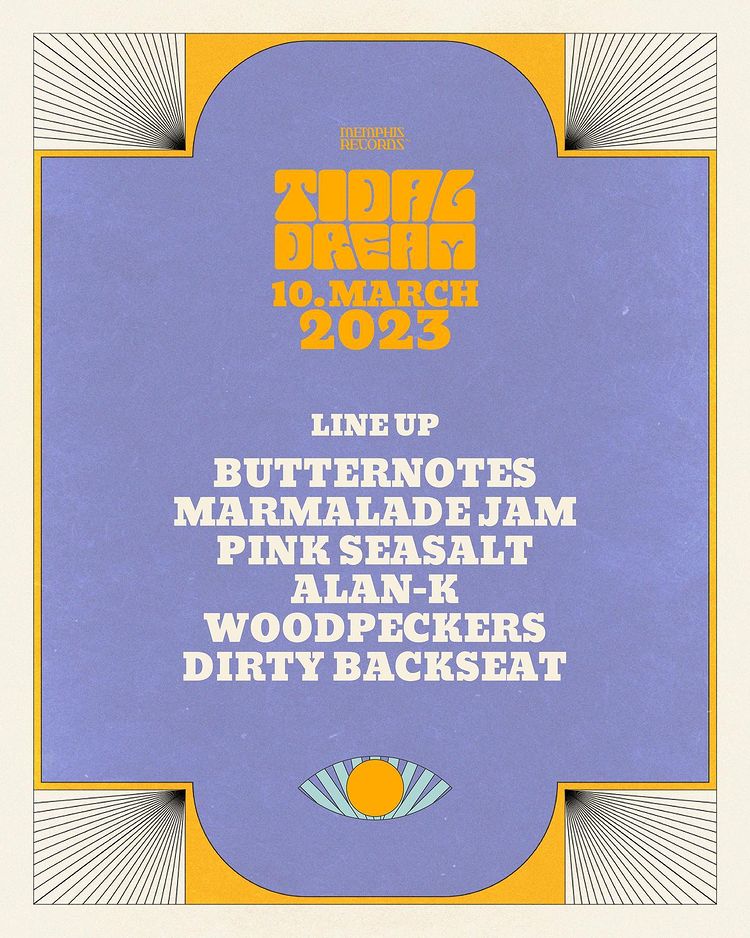 While the location has yet to be announced, we know it will be nearby Royal Club Mohamed Ali. Early bird tickets for the event are out, and a lineup of soul, funk, and psychedelic shows awaits! Book for six live performances from artists Alan-K, Marmalade Jam, Pink Seasalt, Woodpeckers, and more.
For more info, click here.
Redbull Dance Your Style at Le Lac Du Caire

Watch Egypt's most talented dancers battle each other on stage, where you can be the judge! All dancers will freestyle, coming up with moves on the spot as hits from mainstream tunes to timeless classics play.
For more info, click here.
Park Festival Vol. 1

The biggest rappers of Egypt's rap scene will all be brought to one stage this Friday. Park Festival will host all your favourite rappers, including Abyusif, Abo El Anwar, FL EX, Wingii, and DJ Konkar.
For more info & tickets, click here.
Toto Chiavetta, Mike Gannu, & Shiho at Tempo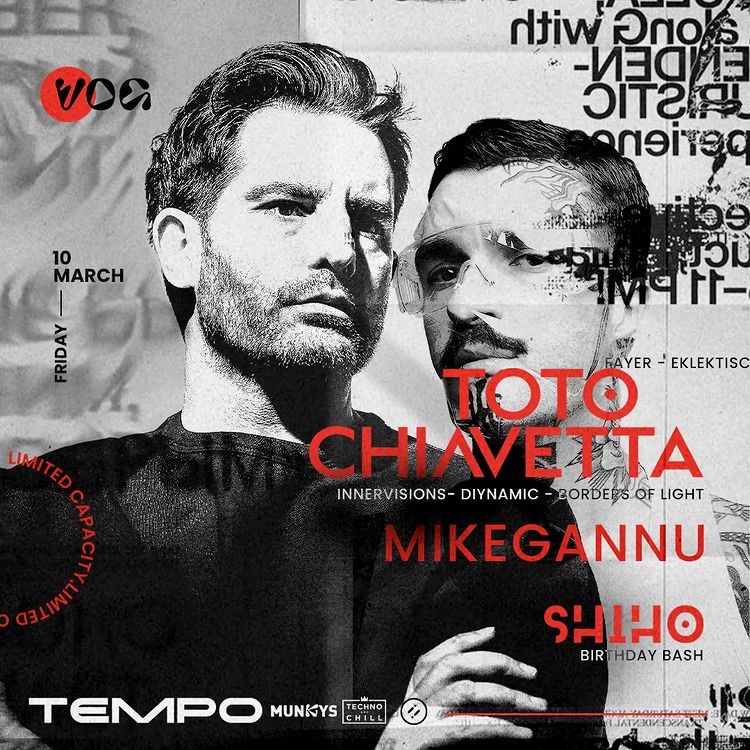 An unmatched experience with international talents will take the stage of Tempo this Friday. The outstanding Italian producer Toto Chiavetta, the Spanish wizard Mike Gannu, and Egypt's very own Shiho will blow your mind with their musical skills and unique tunes.
For more info, click here.
Saturday
The Rahet Bally Experience at ZED Park

Celebrate and appreciate women of the world with the festival that brings performers, parades, shows, and musicals together. Take your family to this special event and enjoy an entire day dedicated to the love we have for our moms, wives, and daughters.
For more info, click here.
Dad & Single Dad at Room Art Space New Cairo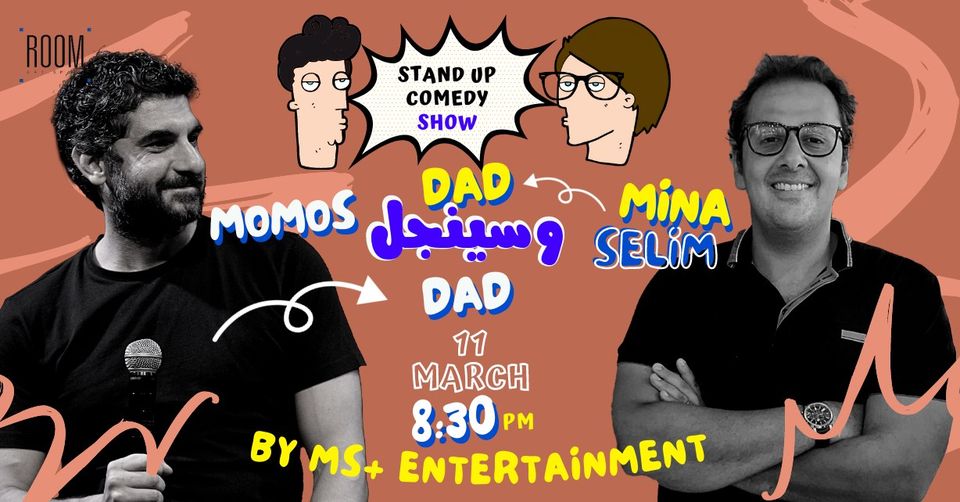 Room Art Space New Cairo hosts a fresh concept discussing family, friends, and relationships. Mina Selim and Momos will throw jokes and puns at you that will most likely hit close to home, so only attend if words will not break you!
For more info, click here.
The Wannabe Comedians at Rawabet Art Space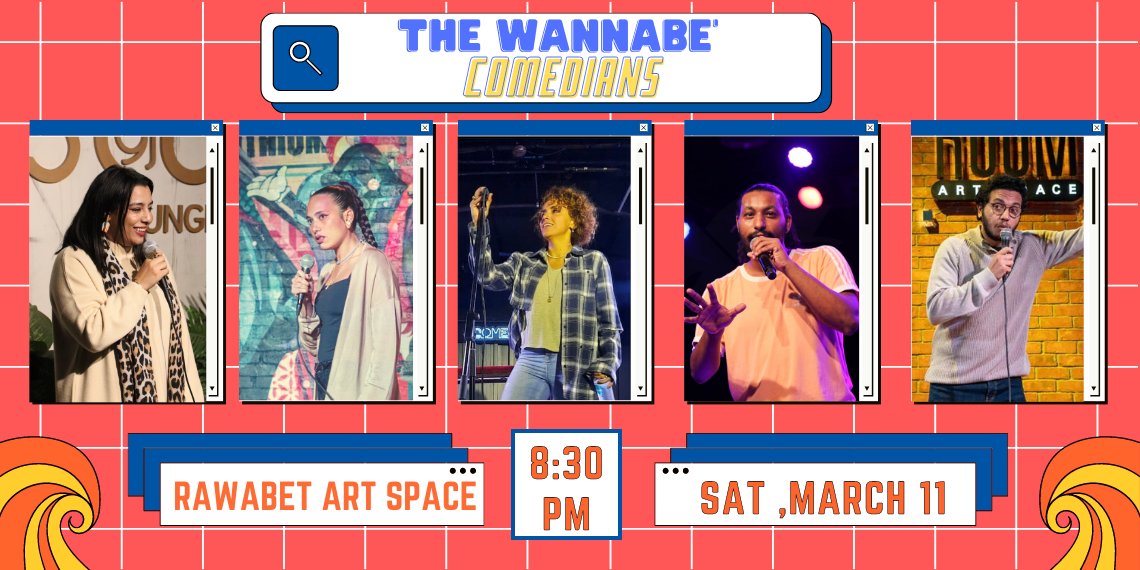 Laugh your heart out as some of the best comedians hit the stage of Rawabet Art Space. Joining this week's Wannabe Comedians are Ahmed Magdy, Ghada Salah, Hamza Bahaa, Rahma Zein, and Ola Roshdy!
For more info & tickets, click here.  
On The House at Cairo Jazz Club 610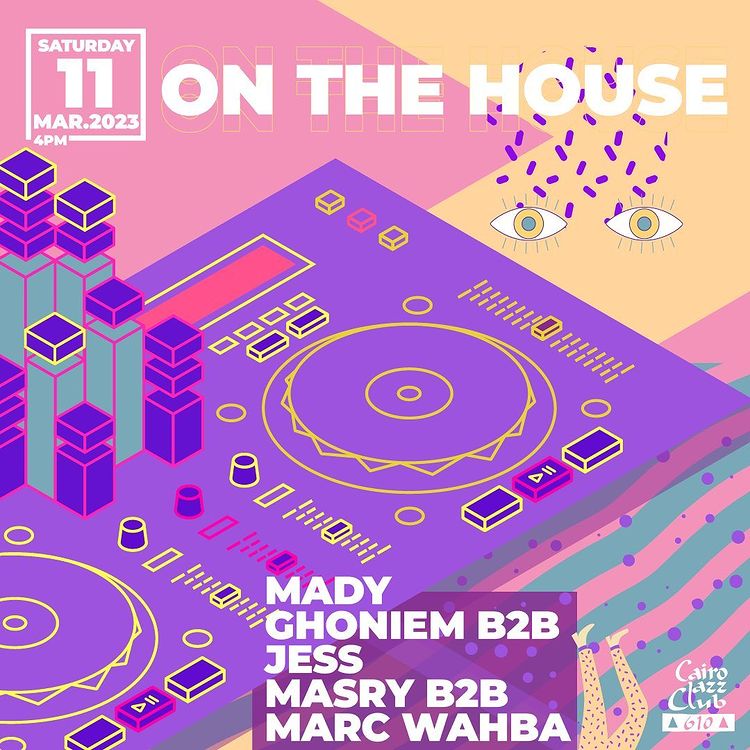 You can't let the weekend pass by without partying at least once. Before you head back to the office on Sunday, head to CJC 610 on Saturday and catch the insane lineup that will keep you on the dancefloor all night. The lineup includes Mady, Ghoniem B2B, Jess, Masry B2B, and Marc Wahba.
For reservations, send CJC 610 a FB message between 12-8 PM.
International Rock Night With Shady Ahmed & The Ivins at Room Art Space Garden City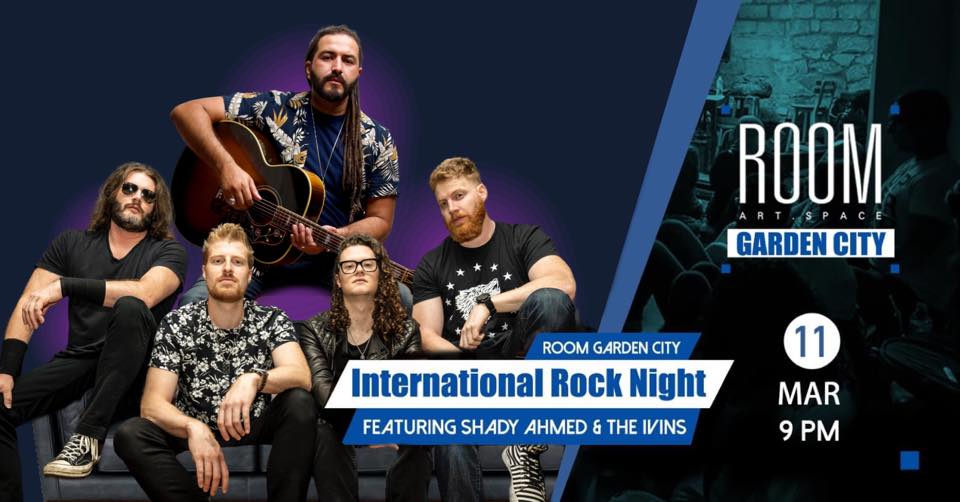 There's good news for all the rock fans; Room Art Space Garden City is dedicating this Saturday night to rock music and head-banging. Joining the night from Nashville, Tennessee, The Ivins will blow you away with their diverse melodic sensibility and powerful rhythms. And from Cairo, Shady Ahmed will bring his Magnolia Mountain experience to the Room stage once again, performing songs from his latest album as well as some brand new songs.
For more info, click here.