Put this weekend's activities on your calendars ASAP, because you won't want to miss any of them! There's a little bit of everything here, from huge markets to culinary festivals to courses on all sorts of topics to comedy concerts and sporting competitions. The She Arts Festival at Tahrir Cultural Centre features work by an impressive lineup of female artists.
Medhat Saleh has orchestrated a fantastic Friday evening at the Cairo Opera House, and superstars Tamer Hosny and Nancy Ajram will be performing at the Al Masa Hotel! The holiday weekend is finally here, and this itinerary will keep you busy and entertained for all three days!
Thursday
She Arts Festival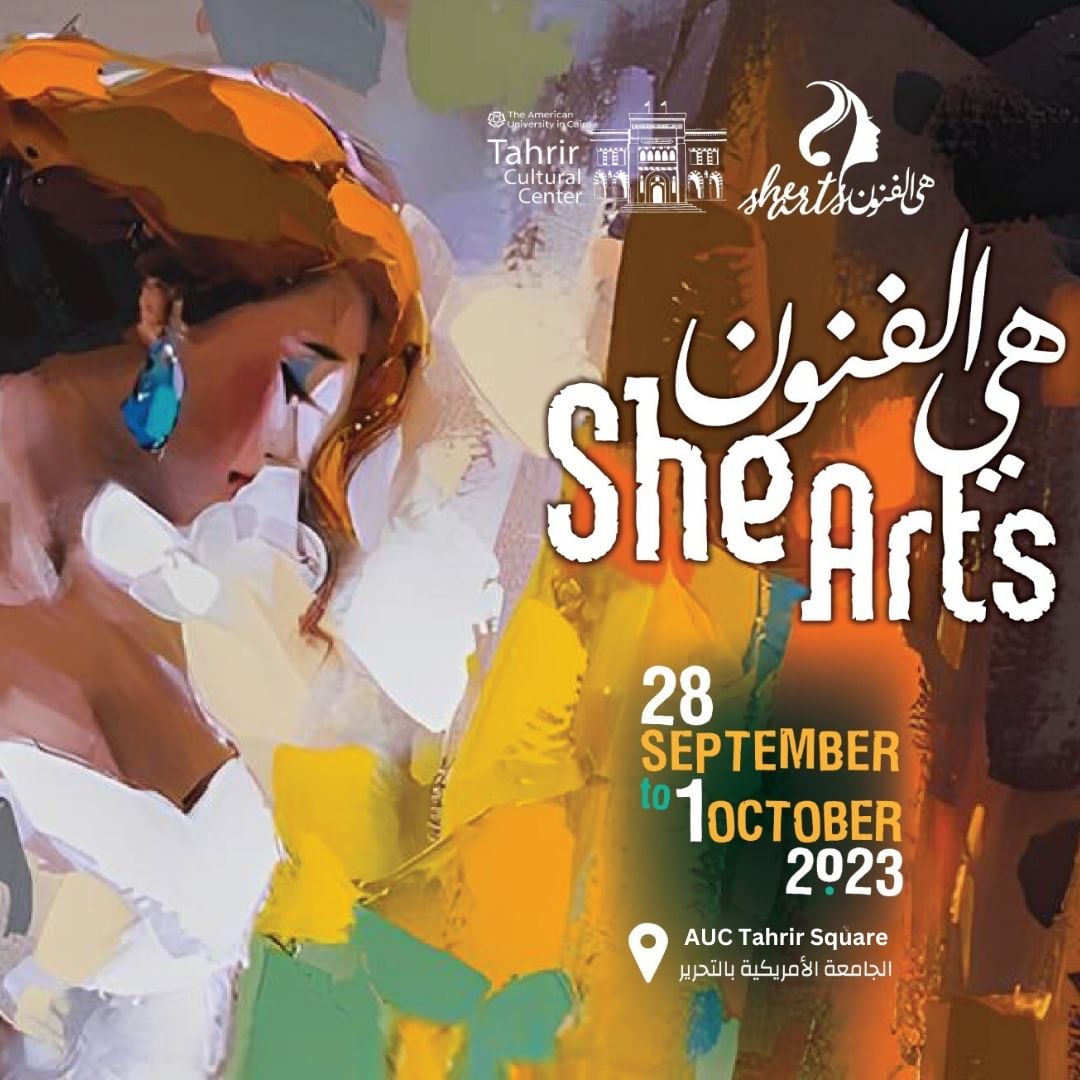 The third annual She Arts Festival, held at the AUC Tahrir Cultural Centre, is shaping up to be the best one yet. Women are encouraged to share their talents in a supportive and encouraging setting at She Arts. At the worldwide creative and cultural festival taking place from September 28th to October 1st, audiences will be treated to performances by a wide range of fascinating female artists. For more info, click here.
Sound and Light Show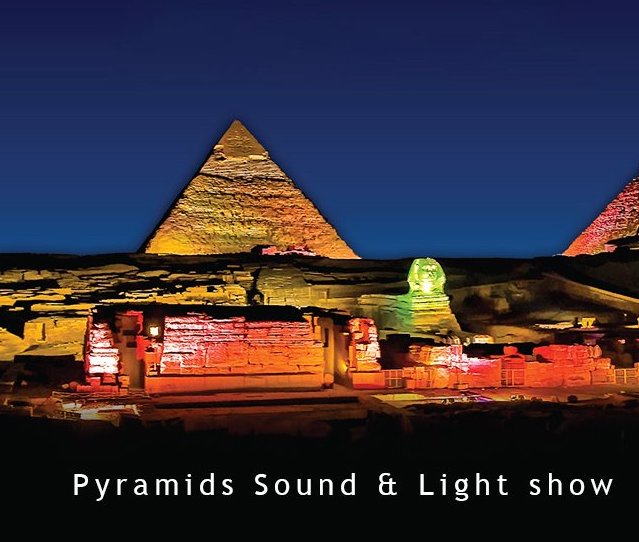 This fascinating display takes place in the shadowed area of the famous Pyramids of Giza. It portrays the narrative of Ancient Egypt and its renowned monarchs like Khufu, Khafre, and Menkaure by the Sphinx. For more information, click here!
Tamer Hosny and Nancy Ajram at Al Masa Hotel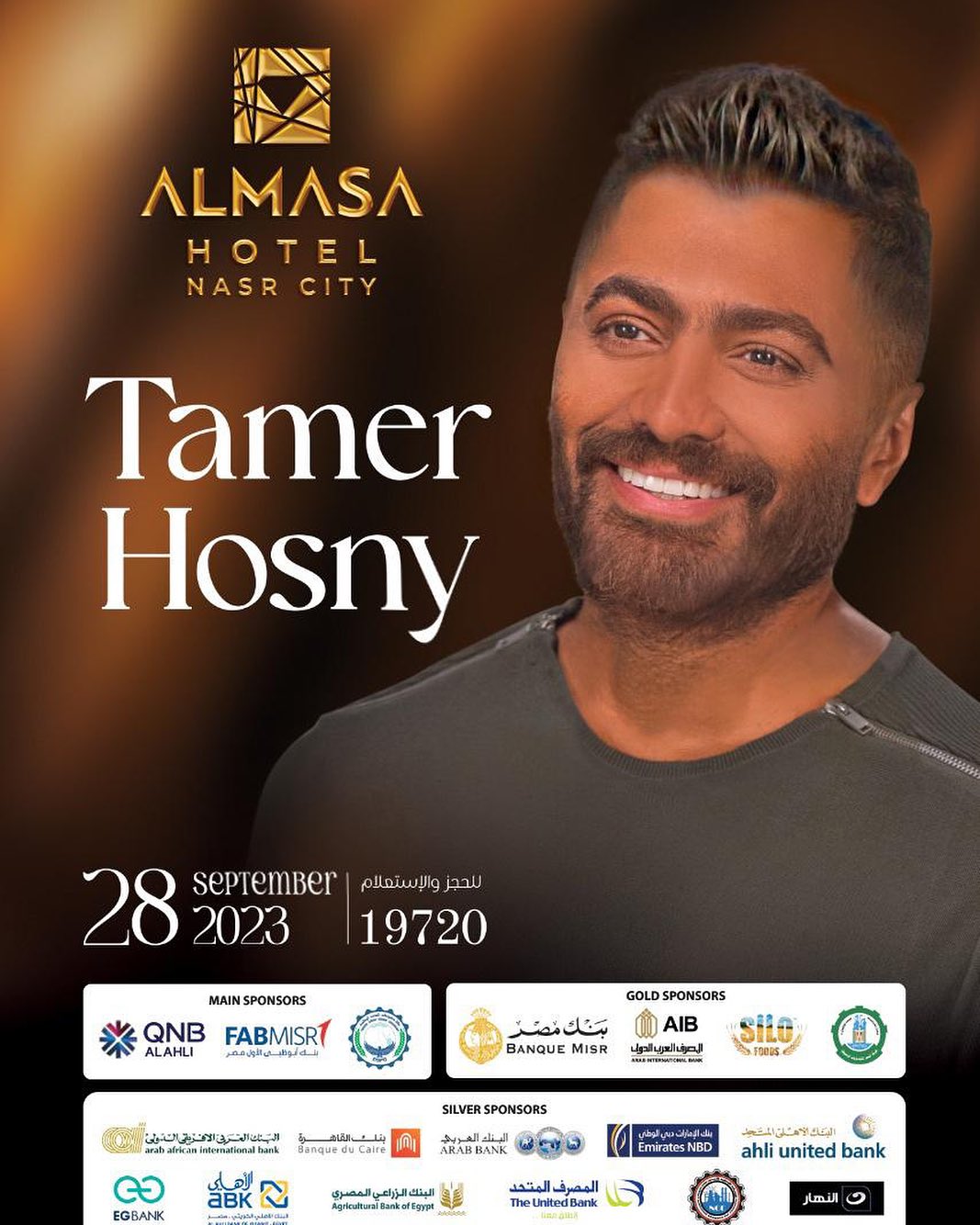 This Thursday, enjoy a spectacular performance by the incredible Nancy Ajram and Tamer Hosny at the Al Masa Hotel in Nasr City. For more information, click here!
Electric Thursday at CJC 610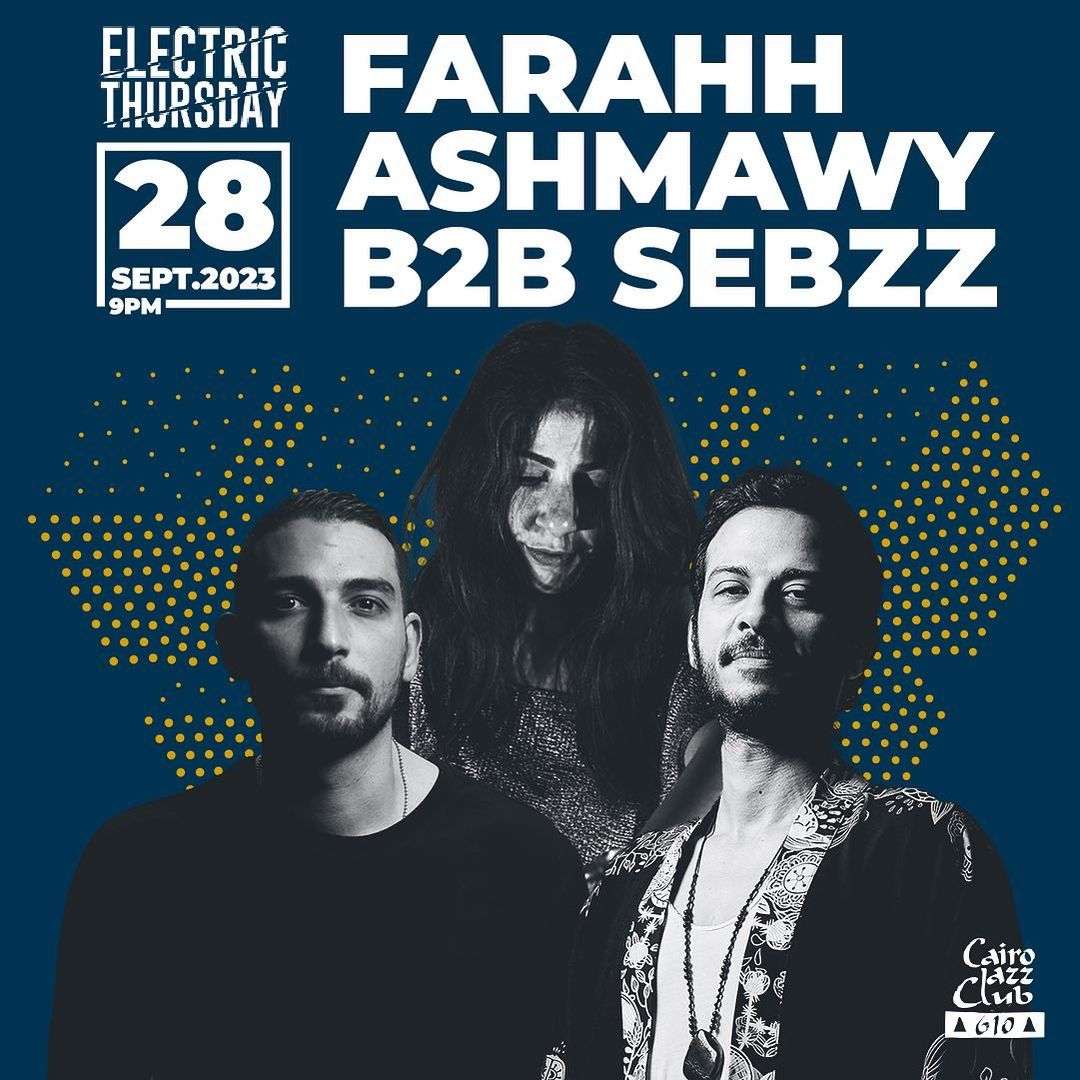 Cairo Jazz Club 610's Electric Thursday is returning, and it's certain to be the highlight of your week. Farahh, Ashmawy, and Sebzz are ready to play some tunes for you to jam out to! For more information, click here!
Original Egyptian Songs at Room Art Space Garden City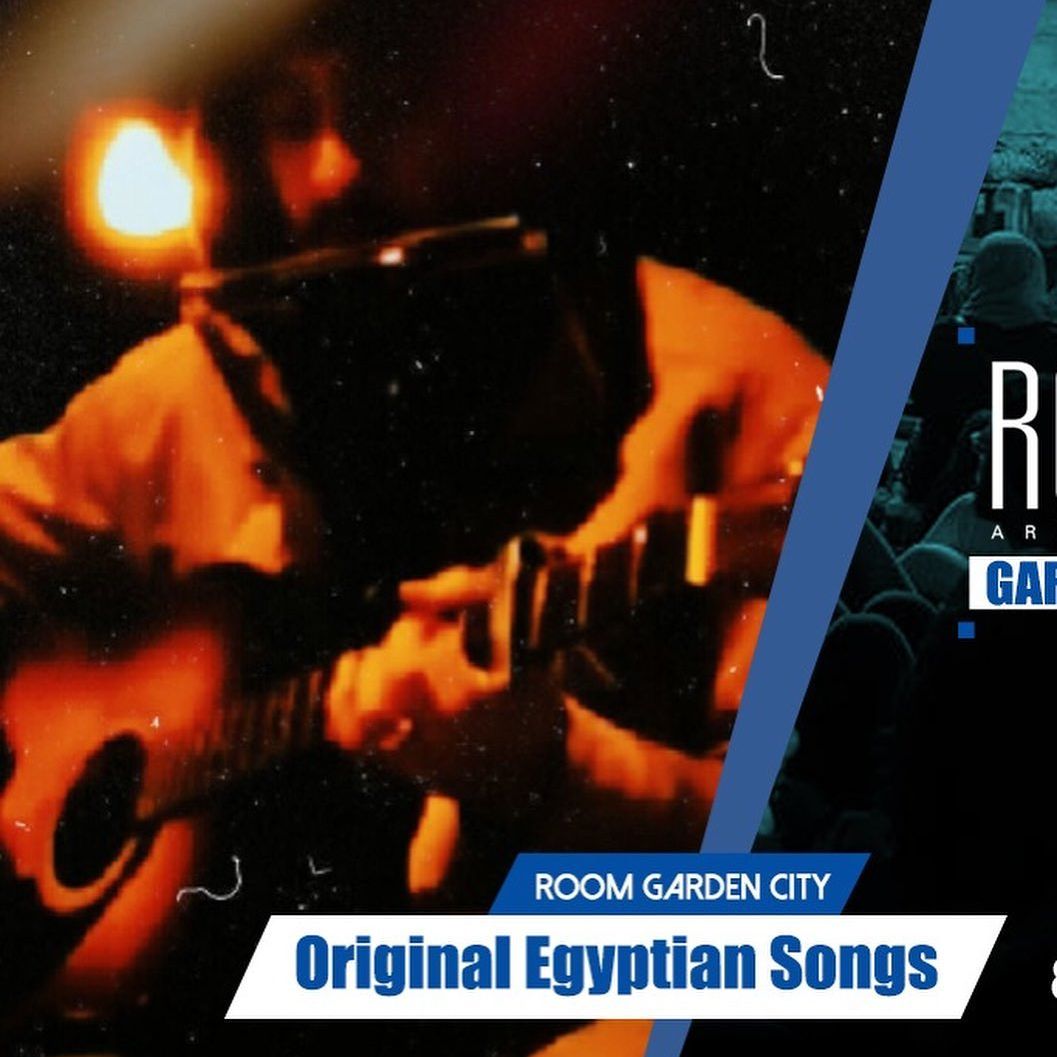 Haitham Adel, a singer and songwriter, whose songs delve into historical and social subjects, will take you on an emotional trip across past and present. For more information, click here!
Friday
Cairo Bites Food Festival at Zed Park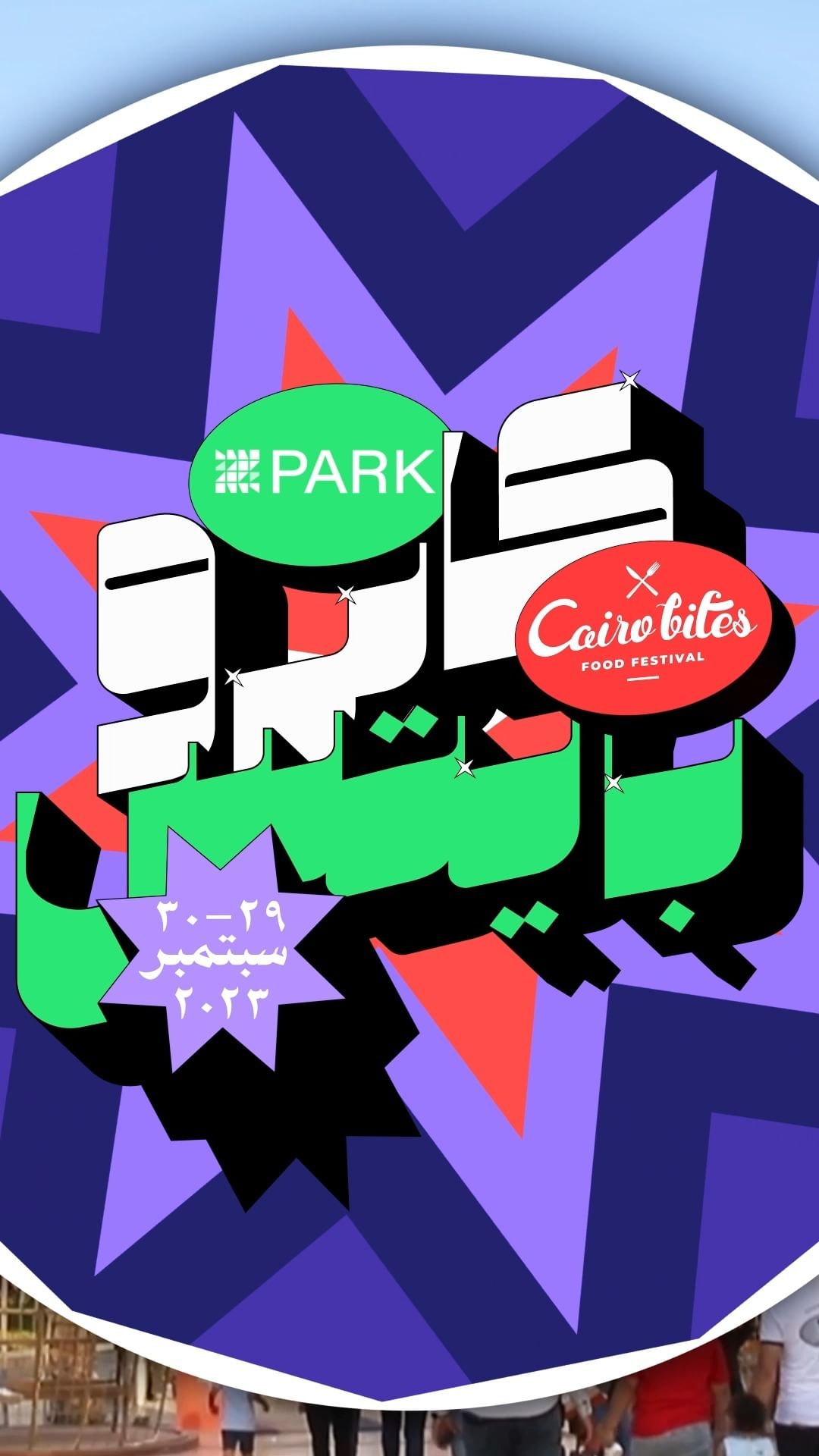 Get the word out, foodies: Cairo Bites, Egypt's first and biggest food festival, will be held this weekend at Zed Park Sheikh Zayed, and it promises two days of amazing fun and cuisine. Taste delicacies from renowned chefs, compete in culinary challenges, and see musical performances by Esseily and Massar Egbari! To book your tickets, click here.
Afrobeats and Reggaeton Night at CJC 610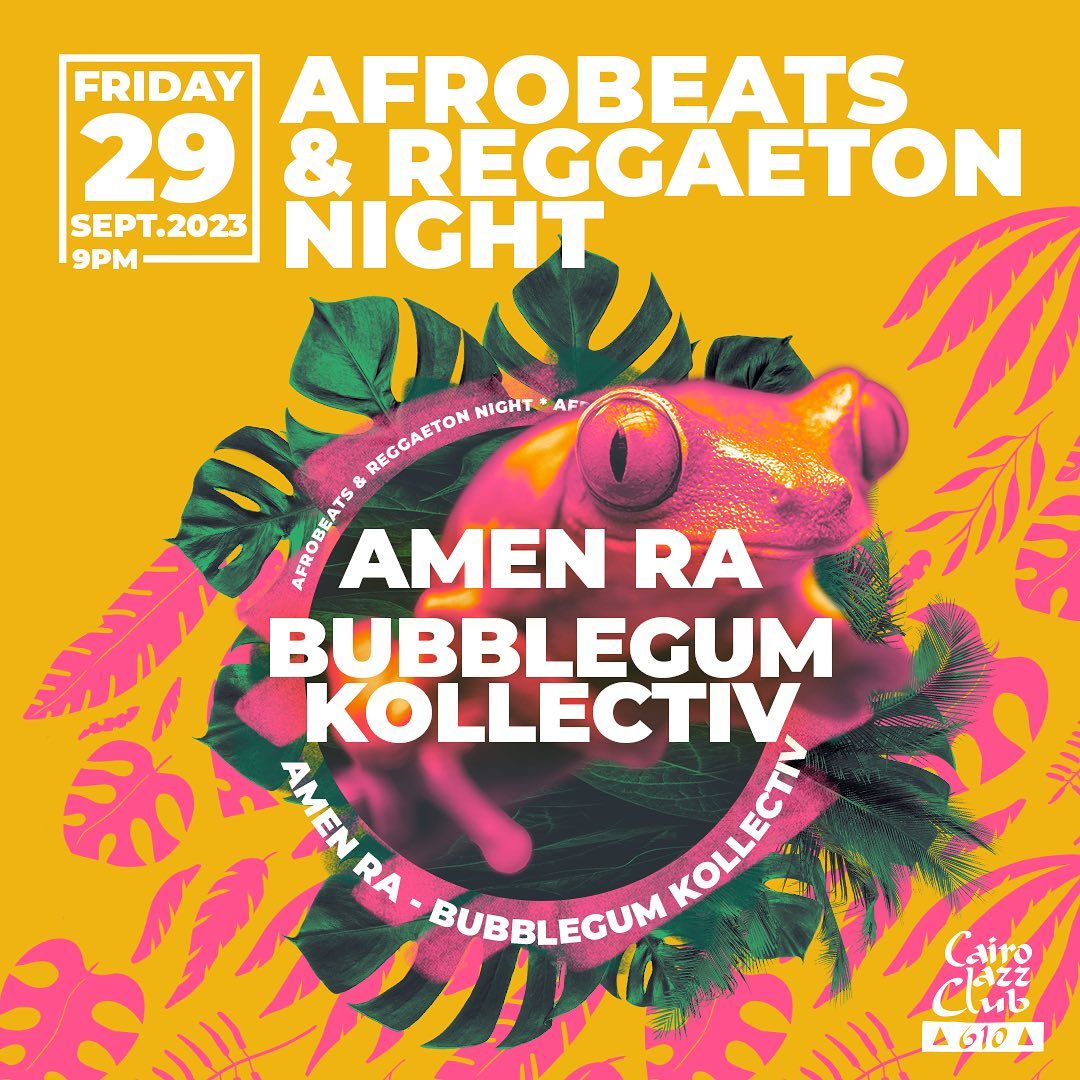 This Friday night, Cairo Jazz Club 610 has a blazing mix of Afrobeats and Reggaeton, so there's no reason not to get your groove on! For more information, click here.
Ramy Ashour at El Sawy Culturewheel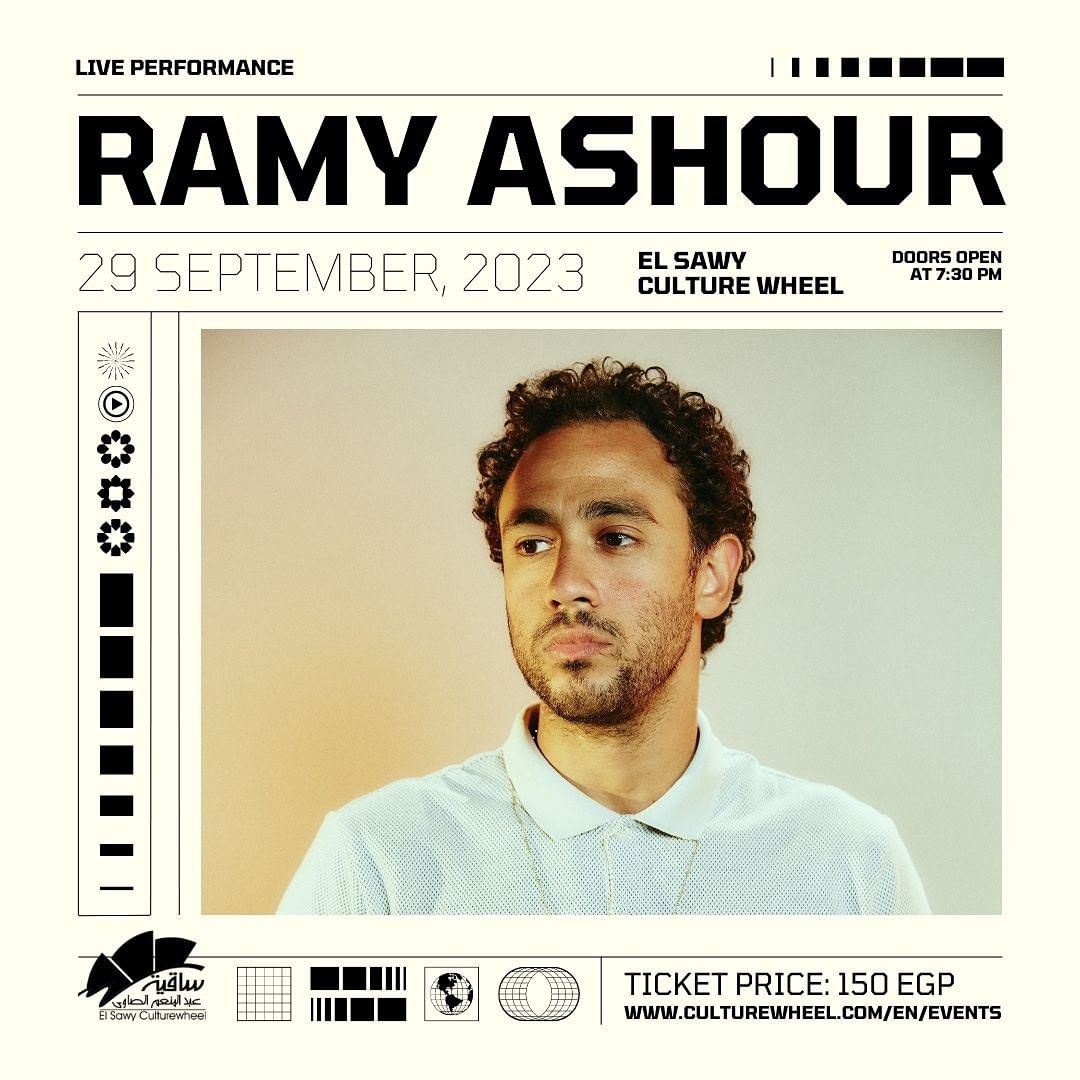 Ramy Ashour, eight-time world champion and vocalist, will be performing this Friday at El Sawy Culturewheel, and his talent will continue to amaze us! For more information, click here!
Litone Concert at The Greek Campus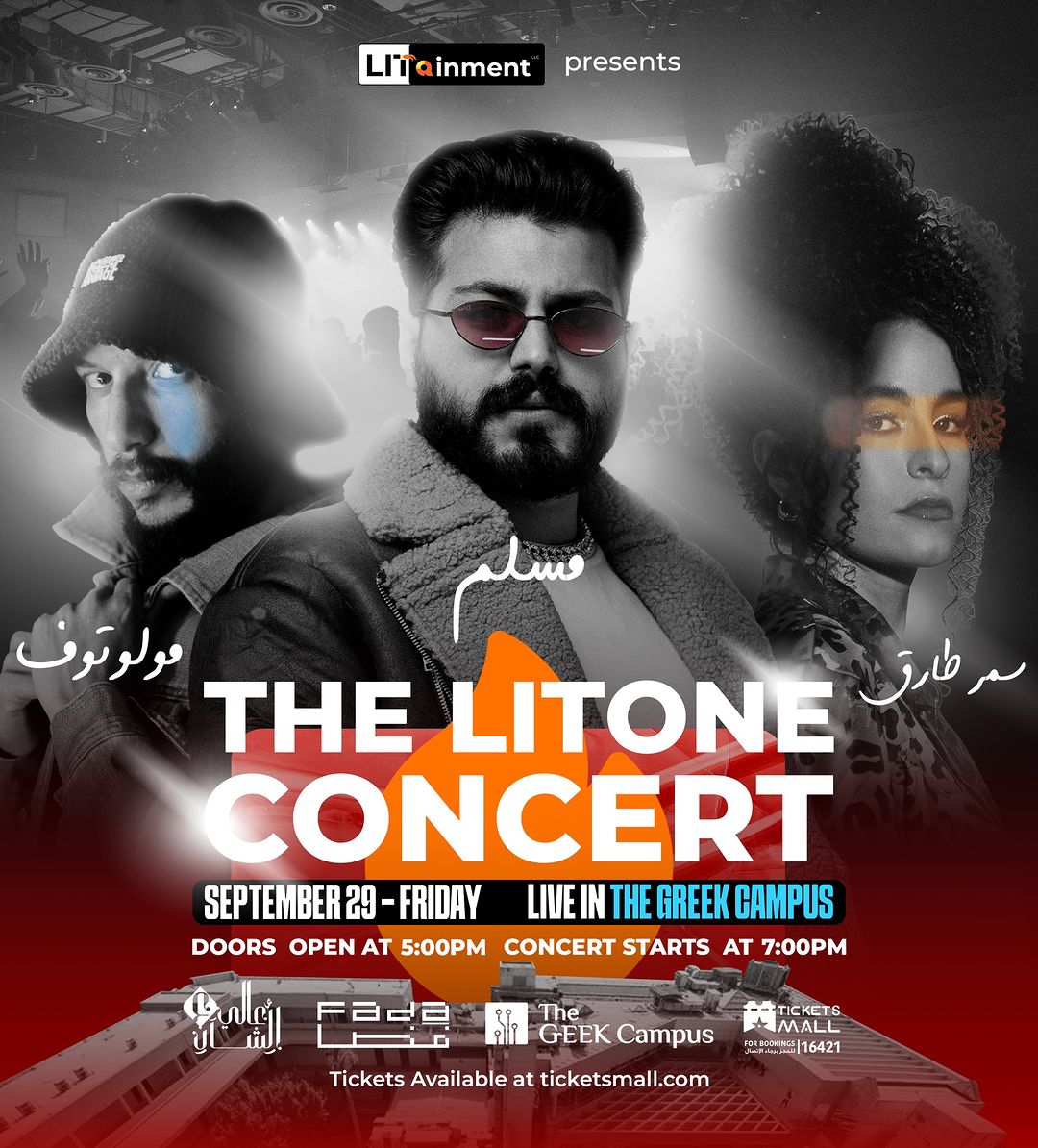 On September 29, you're welcomed to the Greek Campus for an unforgettable performance featuring Muslim, Samar Tarik, and Molotof. Buy your tickets right here!
Arabic Music Concert with Medhat Saleh at Cairo Opera House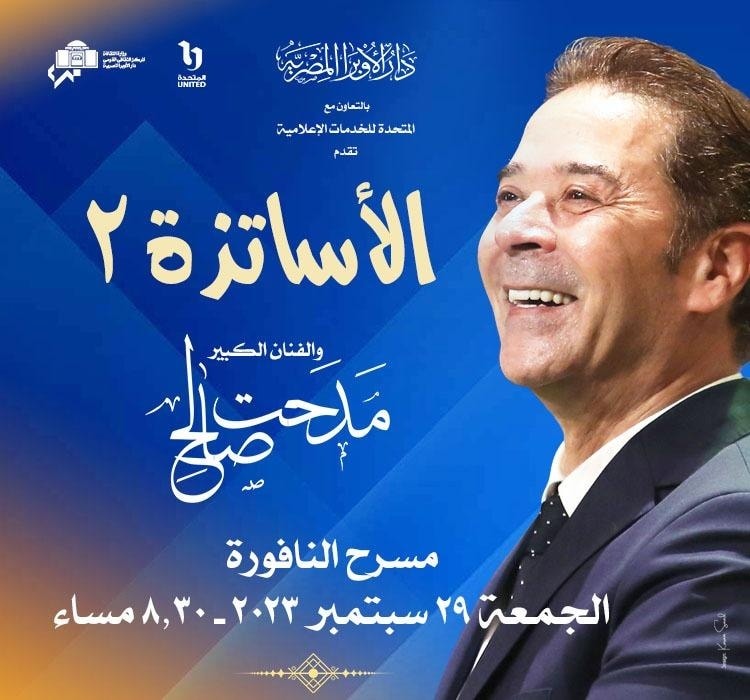 On Friday, the Egyptian opera house will host a performance featuring the captivating music of the legendary Medhat Saleh! Book your tickets here!
Saturday
Ice Warrior Challenge at Ski Egypt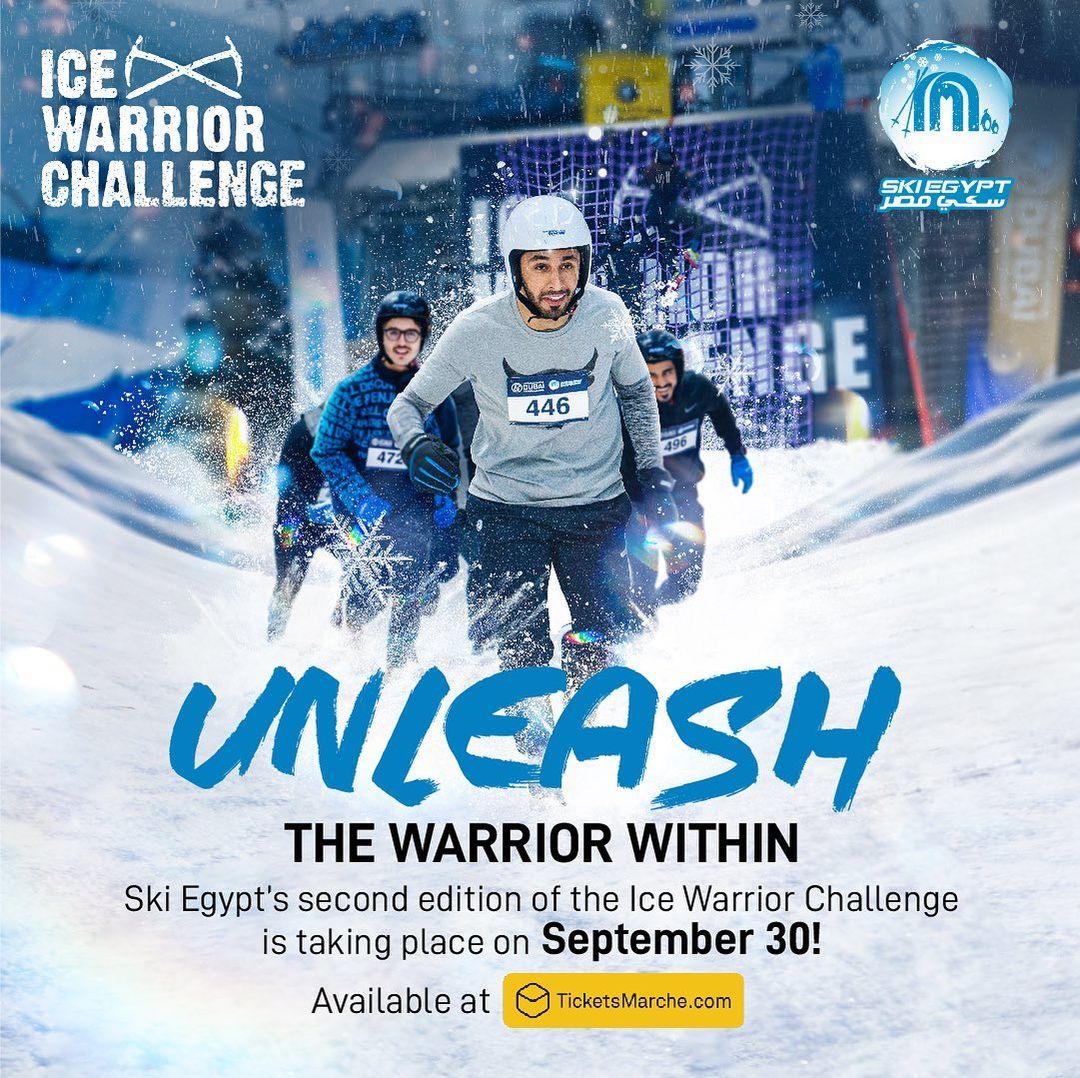 At Ski Egypt, you and your pals can test your mettle on an adrenaline-pumping obstacle course, where you may fight for a big prize or just spend a day of out-of-the-ordinary fun despite the freezing restrictions! Book your tickets here.
Punch Needle, Not People at Diwan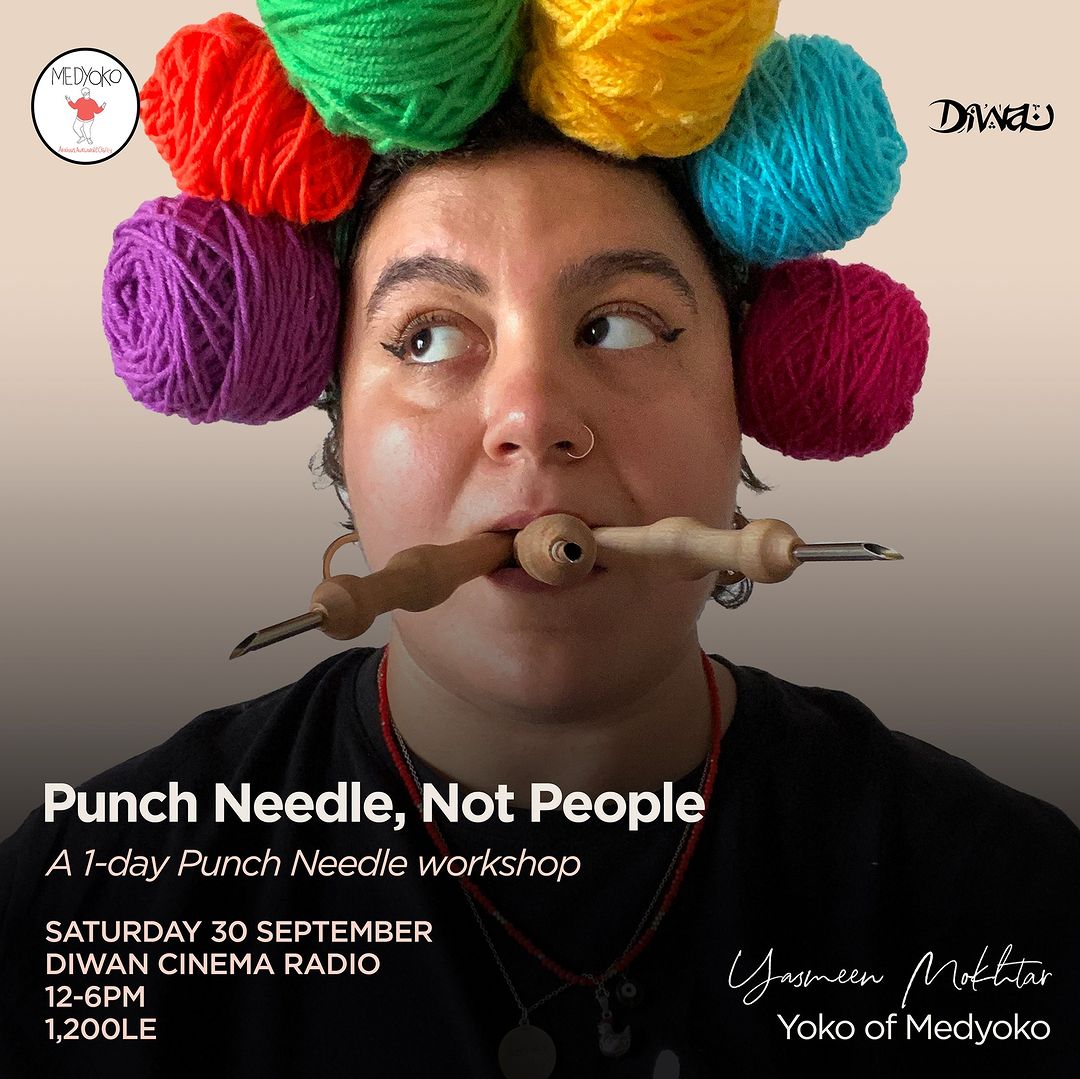 Looking to take up a new hobby? Attend this punch needle class at Diwan Cinema Radio, led by the amazing Yasmine Mokhtar, to learn everything from the basics to advanced techniques! For more information, click here.
The Comedy Bunch at Room Art Space New Cairo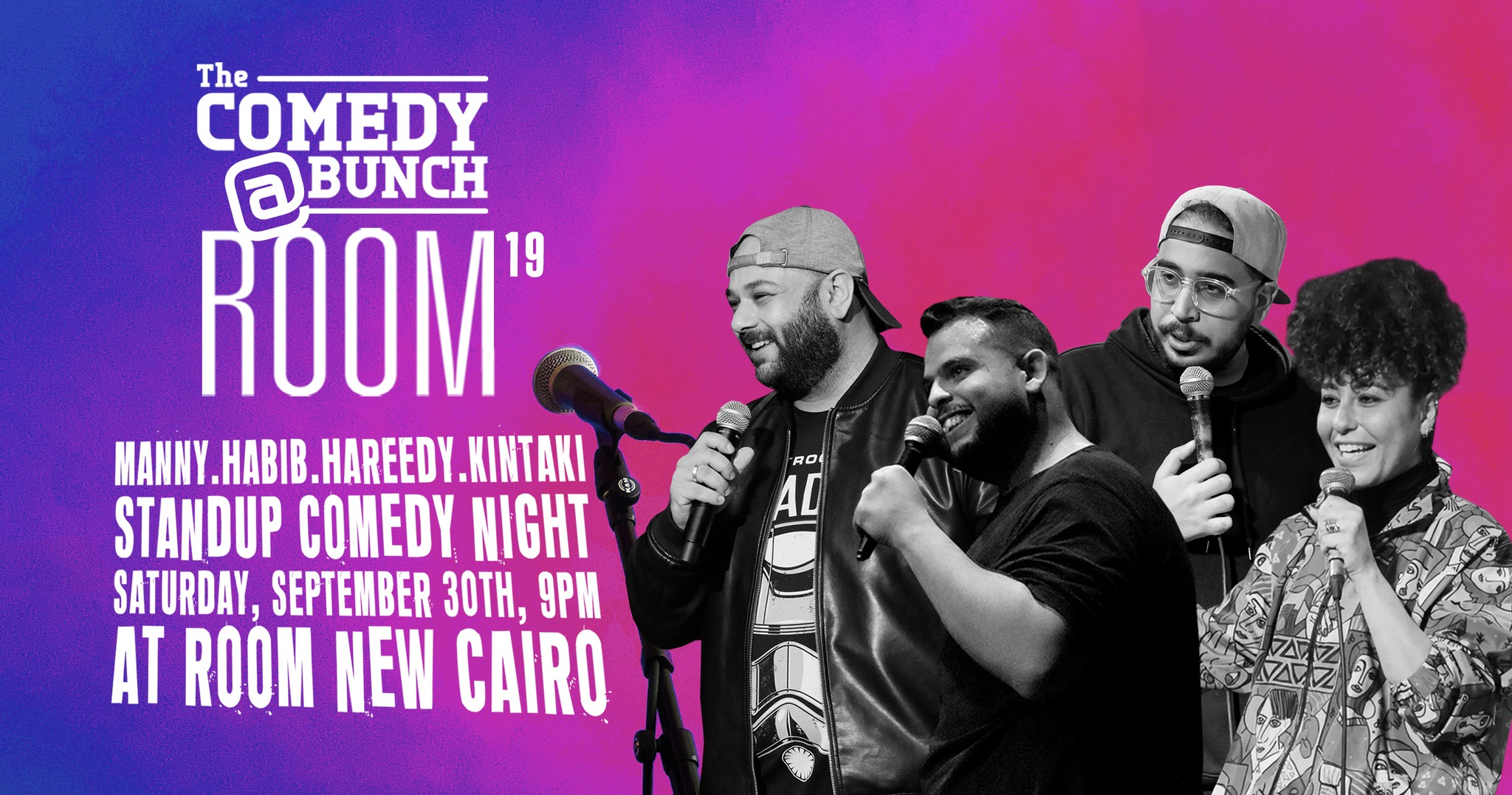 A stand-up comedy show by the emerging stars Manny, Habib, Hareedy, and Kintaki will be featured at Room Art Space New Cairo. For more information, click here.