This week, we are celebrating that the weather is officially not as freezing as it has been in the past few months. Savour the warm weather and the fewer layers of clothes you'll be wearing with the events we have found that you won't be able to miss out on this weekend!
Thursday
Karaoke Night at Room Art Space New Cairo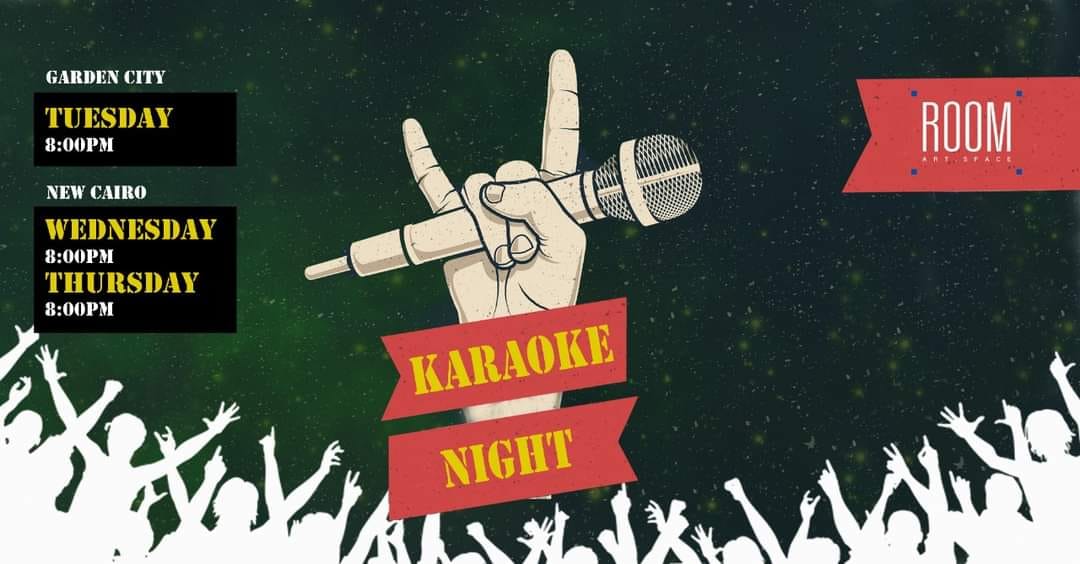 Let your inner Mariah Carey shine at Room New Cairo this Thursday with an accepting crowd that won't boo you off-stage if you overdo it. So call your friends and make your reservations now; five tickets for a group are only 400 EGP.
For more info, click here.
Almazat at Wadi Degla Protectorate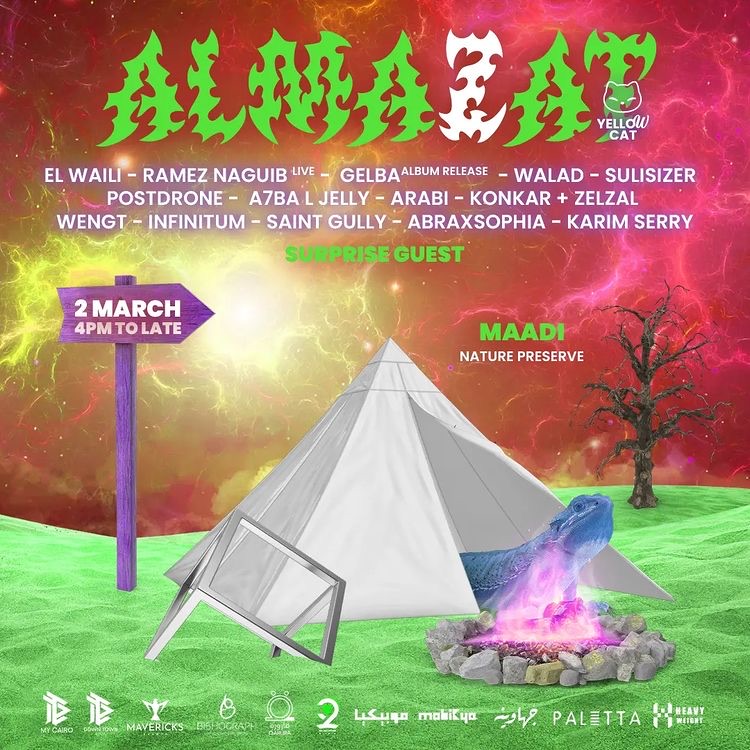 Be one with nature and let the music take you over amid Wadi Degla's Protectorate. Get a taste of the mix of Arabian and futuristic eco-art with a lineup of performing artists perfectly suiting the vibe. This full camping rave experience is accompanied by performances by El Waili, Ramez Naguib, Karim Serry, Saint Gully, and more.
For more info, click here.
Hozho, Galal, and DJ Santos at Tempo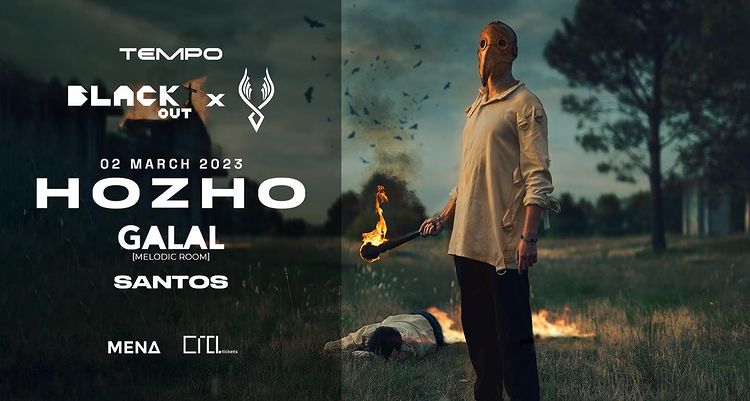 The creator of his genre, Portuguese DJ and sound producer Hozho is finally returning to Egypt, thanks to Black Out events and Fly EG. Tempo will host the event this Thursday with Galal and DJ Santos, who will also join the party and keep it going till late.
For more info & tickets, click here.
Caféx at Egypt International Exhibitions Center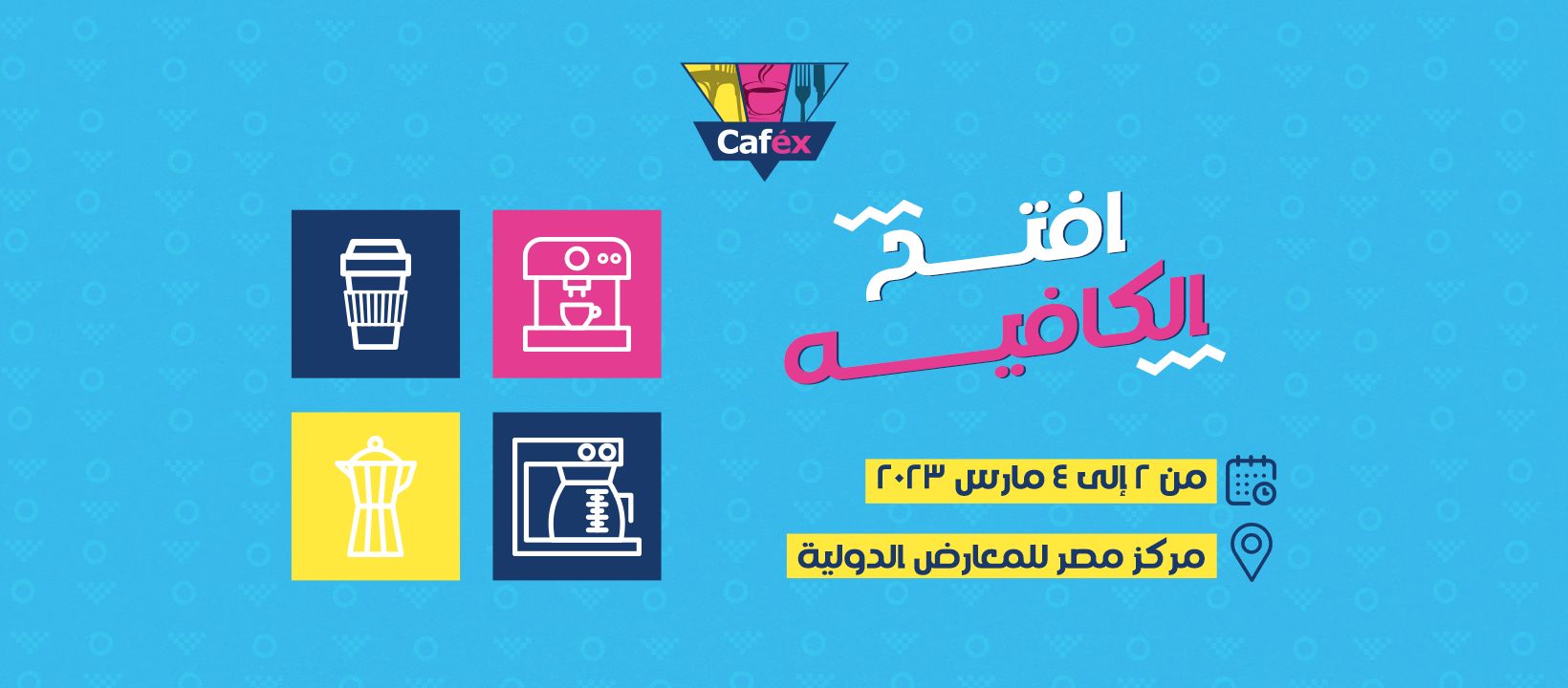 Want to start your own business and don't know where to start? Caféx will help you figure out precisely what you need. Coffee, espresso machines, and everything else you may think of to open your own coffee shop will be provided at the exhibition.
For more info, click here.
"Invisible" by Hossam Dirar at The Factory, Townhouse Gallery

Hossam Dirar's solo exhibition "Invisible" is here, with paintings, photographs, and illustrations during his stay in Spain about interconnection of the different cultures and histories both in Spain and the Arab world. At the factory, townhouse gallery in Cairo, catch Dirar's experience and journey of self exploration and understanding of the cosmic life over the past few years. The artist is additionally inviting the visual artist Maher Diab to be part of his exhibition experience, so don't miss the exhibition open daily from 12pm to 9pm, till the 6th of March.
Friday
Sal & G at Kundalini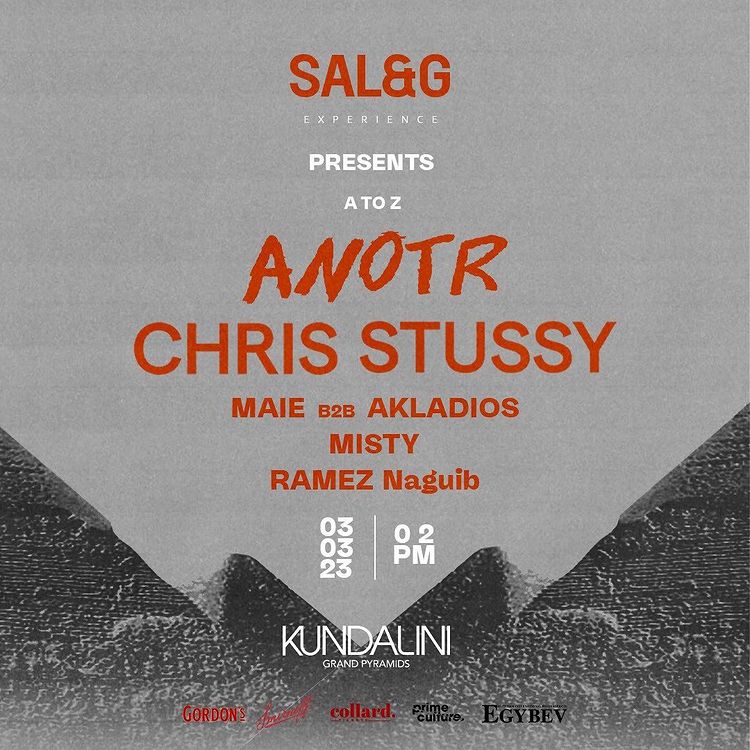 The excitement has built up ever since Sal and G announced their debut party at Kundalini, which is happening this Friday. The suspense of waiting for each artist to be announced has had us ready to buy our tickets for a long while. You'll also witness the sunset behind the Pyramids as you listen to fresh beats by Chris Stussy, Misty, Antor, Ramez Naguib, and Akladios. 
For more info, click here.
Brush It at The Nile Ritz Carlton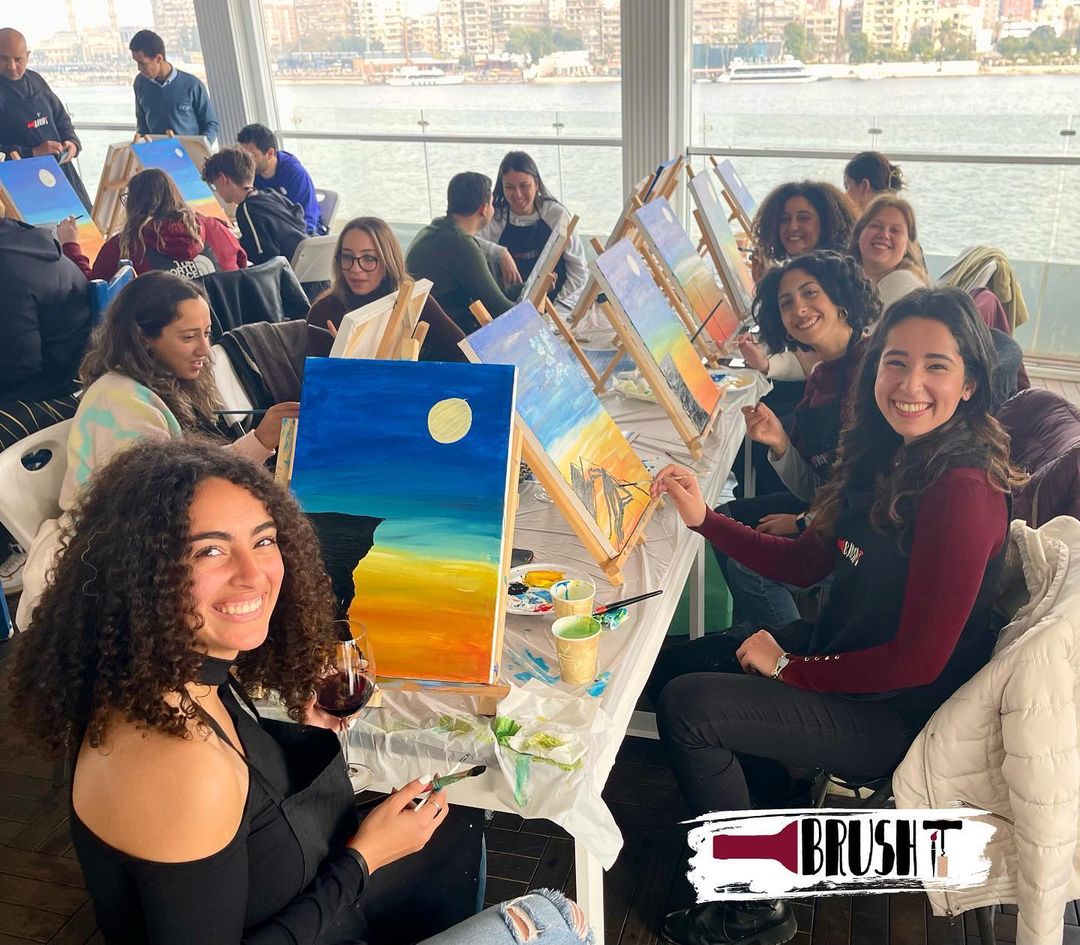 Nothing screams romance louder than a well-thought-out date.  If your significant other is interested in art, this is the perfect event to take them to! You don't have to be Picasso to participate, as no prior art skills are needed. All art supplies will be additionally provided at the venue; all you need to do is show up!
For more info & reservations, click here.
Amir Eid at El Falaki Theater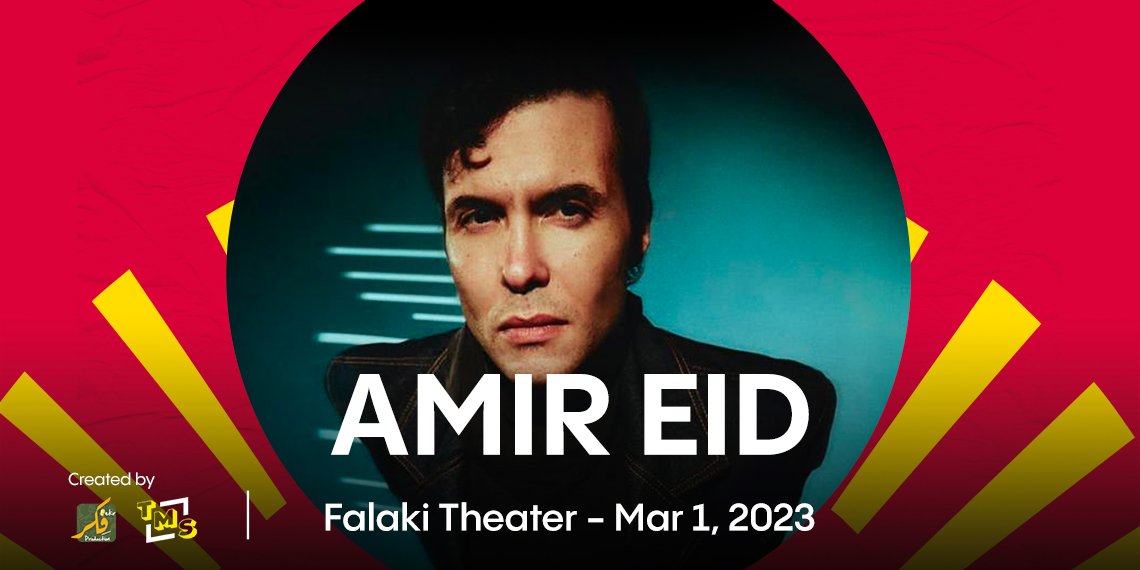 We can sense the Cairokee fans losing it over this event: an acoustic night at El Falaki theatre with none other than the Cairokee's lead singer, Amir Eid. This Friday night, the audience will be part of the show, with an interview that will include the audience's interaction. So dress your best; this event will be documented, and a lousy outfit will haunt you forever. 
For more info & tickets, click here.
Sharmoofers Caravan Concert at Zed Park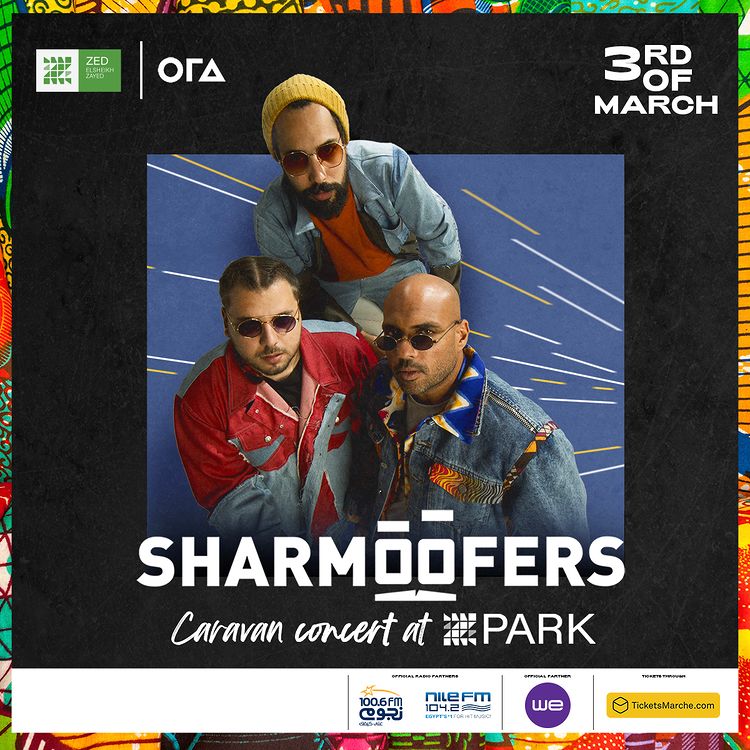 Your favourite Egyptian pop band is headed to Zed Park for an unforgettable concert full of surprises! Nothing beats experiencing the Sharmoofers live with their insanely fun vibes. Come and listen to their newest album performed live this Friday.
For more info & tickets, click here.
Tamer Hosny at Family Park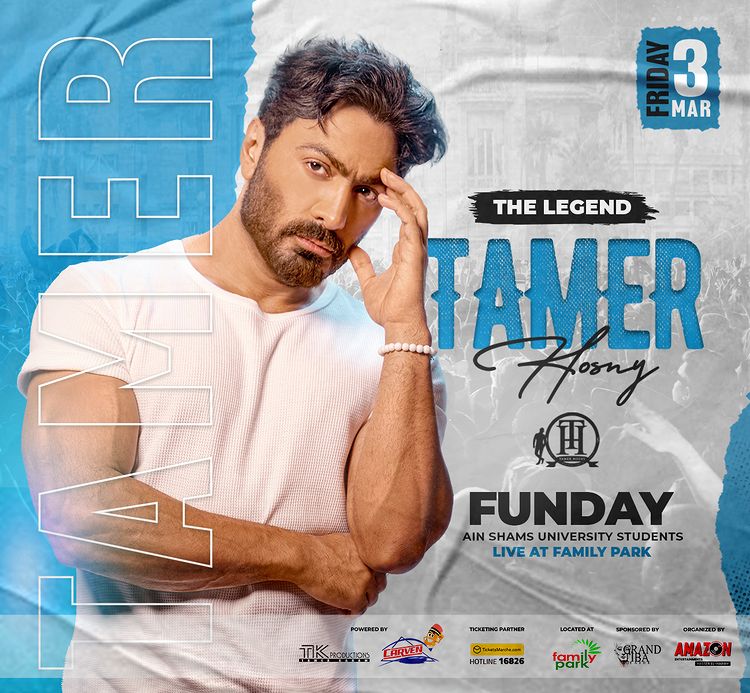 As an Egyptian teenager, we bet that you have cried at least once listening to "Ergaaly". A Tamer Hosny concert is all you need to reconnect with your younger self. Catch the mega superstar this weekend at Family Park for another one of his memorable performances. 
For more info & tickets, click here.
Hanan Youssef at Picasso Art Gallery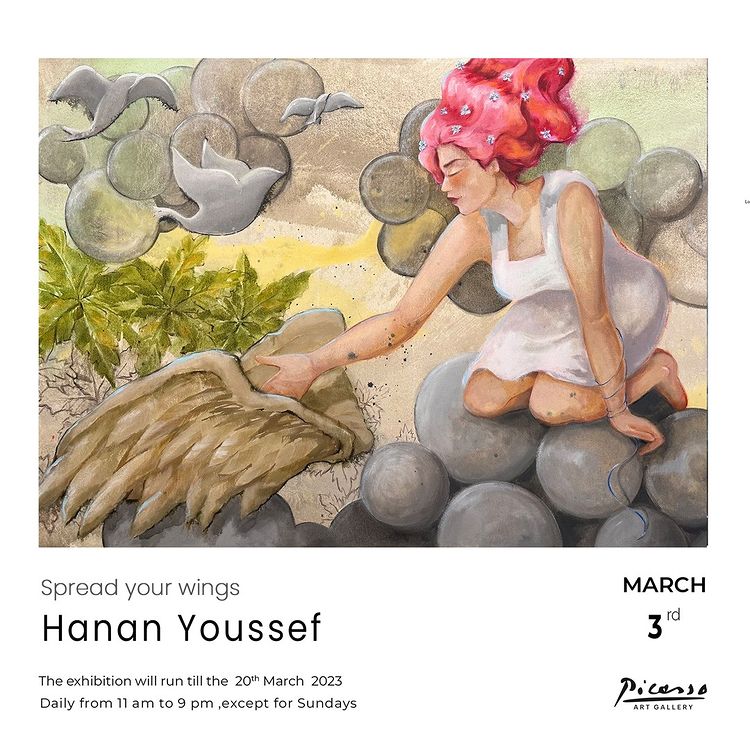 Hanan Youssef's work is an open window to her most profound imagination and thoughts. Her newest collection, "Spread Your Wings", unravels her controversial opinions on life and freedom. See her world through her art starting Friday, March 3rd, at Picasso Art Gallery.
For more info, click here.
Yuri Mrakadi at Cairo Jazz Club 610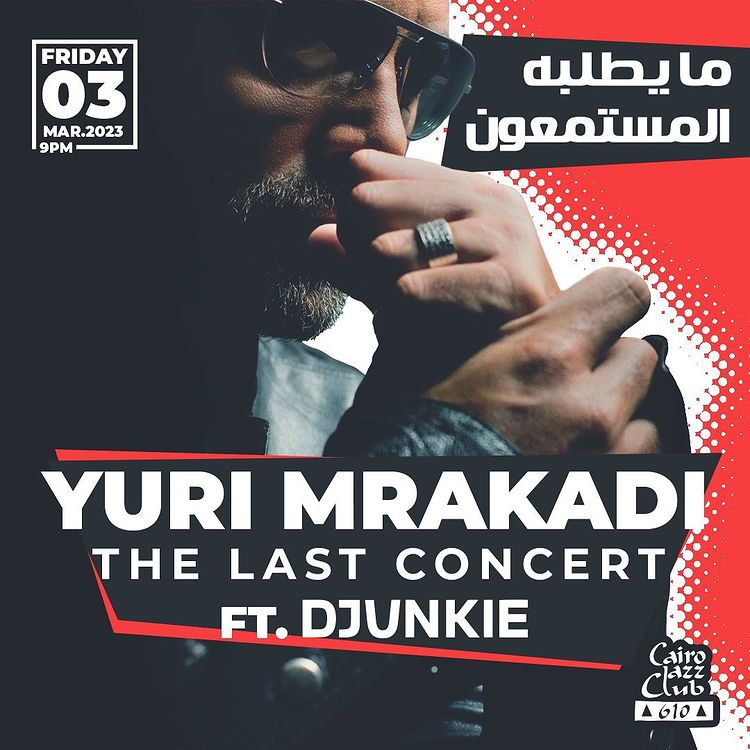 We all watched his music videos on Melody Hits in the early 2000s and fell in love with his bad-boy aesthetic. This Friday's concert is Yuri Mrakadi's farewell performance; it will be your last chance to watch him perform live. DJunkie will also be part of the show as he kicks off and wraps the night with upbeat tunes.
For reservations, send CJC 610 a FB message between 12-8 PM.
Kollectiv Label Showcase at Cairo Jazz Club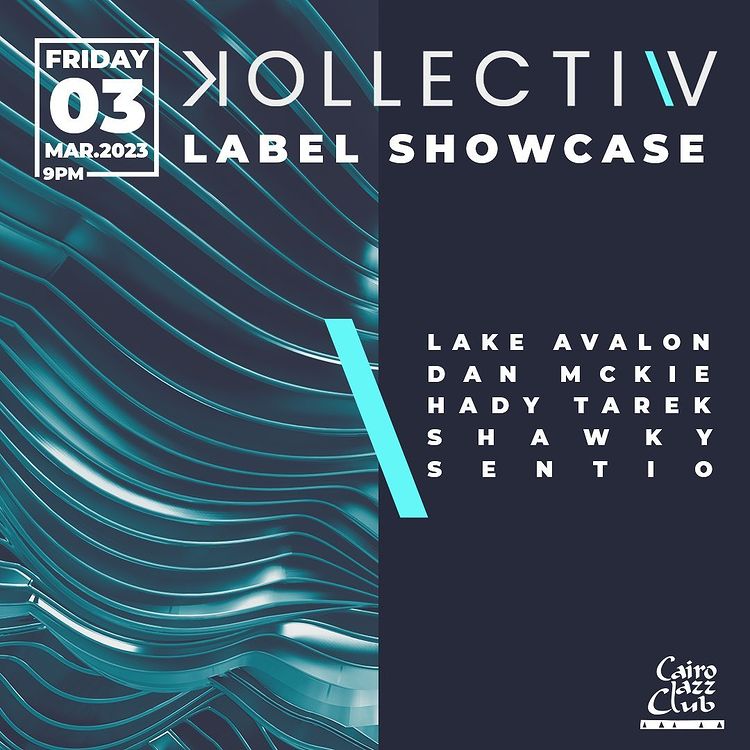 The record label will bring many talents to the stage of CJC this Friday. Multiple performances from Lake Avalon, Dan Mckie, Hady Tarek, Shawky, and Sentio will take place for none stop dancing till midnight.
For reservations, send CJC a FB message between 12-8 PM.
Saturday
The Komedy Koshk at Rawabet Art Space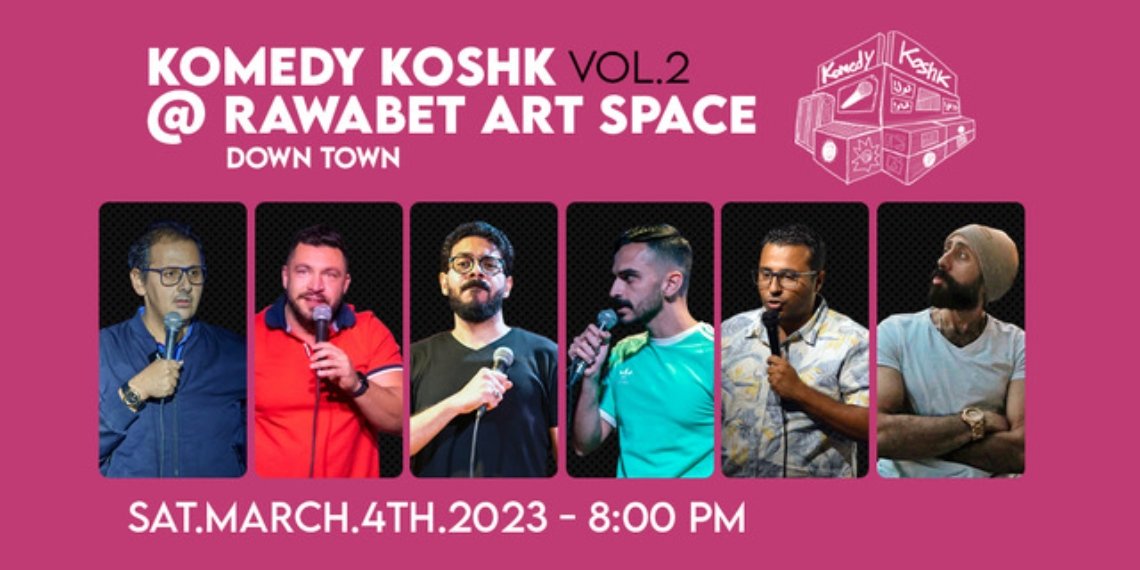 The Komedy Koshk is headed to Rawabet Art Space This Saturday to prepare you for another week. Many talented comedians will take the stage, including Mina Selim, Ahmed Hassan, Mohamed Farghaly, and Paula Rizk. 
For more info & tickets, click here.
Maz Jobrani at The Marquee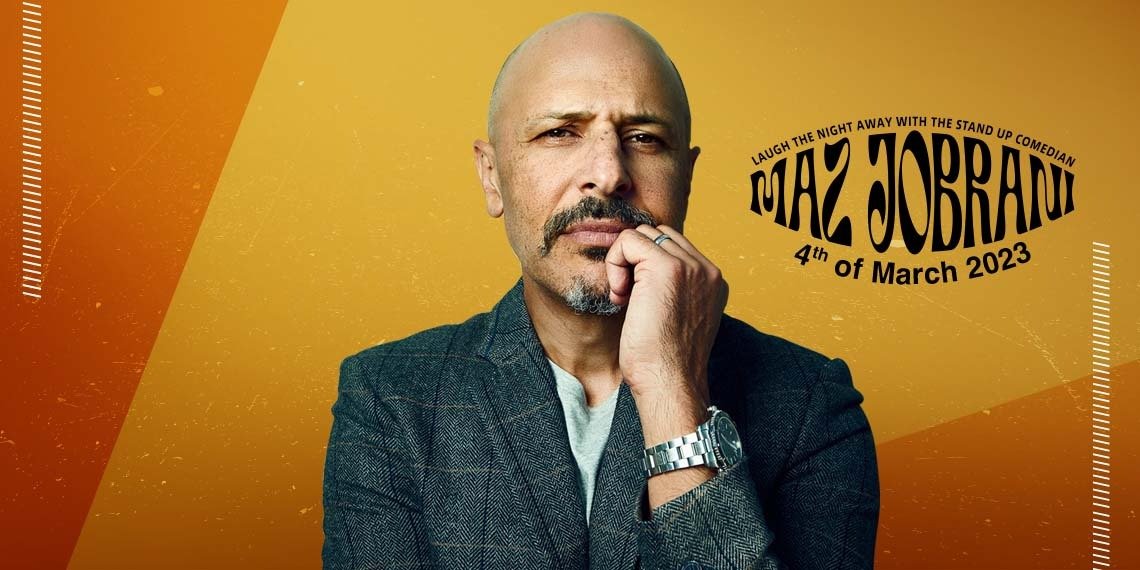 How often have you heard the saying "laughter is the best medicine"? Maz Jobrani is coming to Egypt to help put that theory to the test. The American actor and comedian will take the stage of The Marquee this Saturday and cure you of all stress and worry with relatable jokes and hilarious puns.
For more info & tickets, click here.