As Sahel's sun-soaked days end and summer winds down, there's no point staying these last few days indoors. Feel the party pulse one last time! Worry not for those stuck in Cairo; we've lined up events to amp up your weekend, too. This weekend offers excitement from coast to city, ensuring the season ends on the highest note. Check our list of events that will help make your weekend worthwhile!
Thursday
Adriatique at Silversands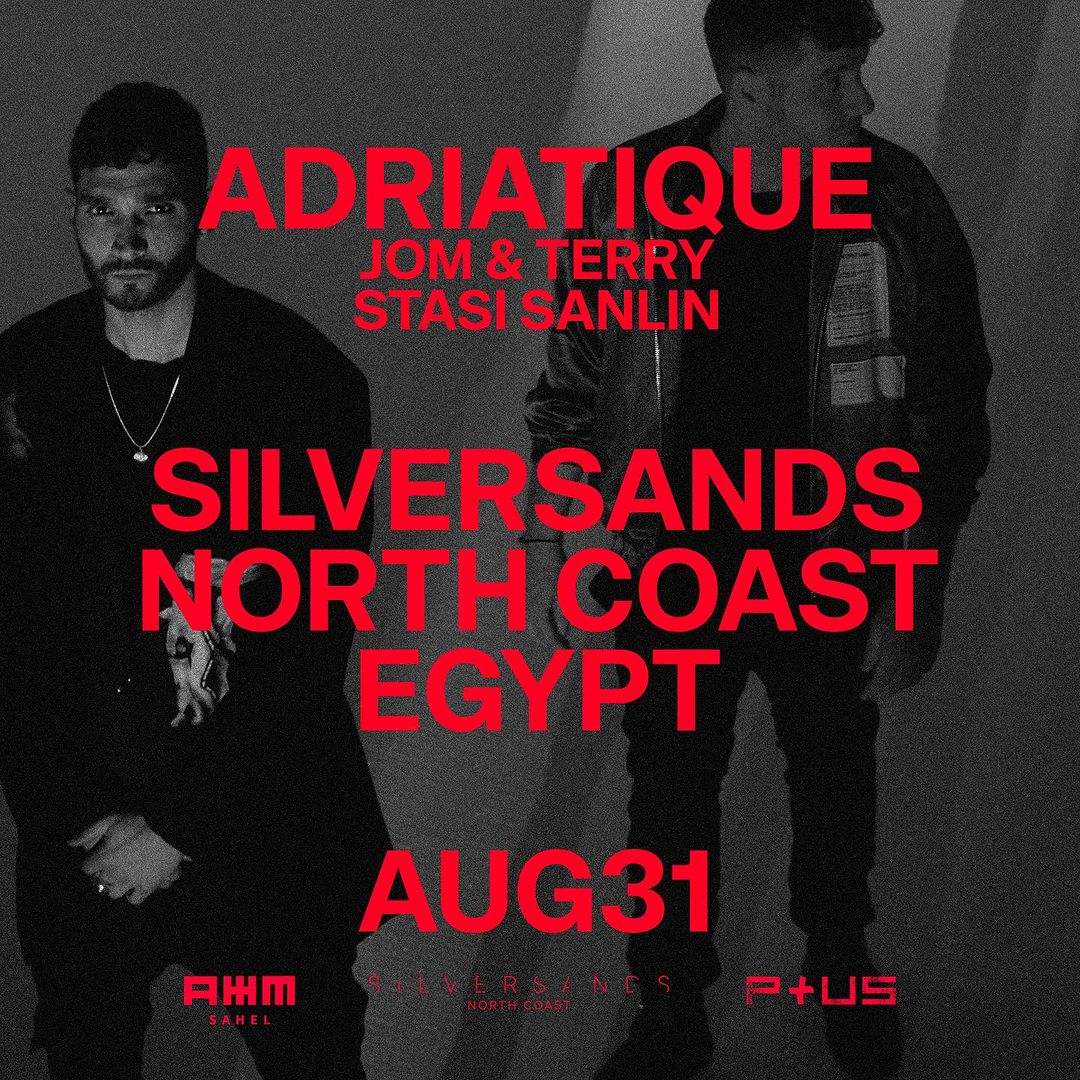 Brace yourselves for a mind-blowing performance with electrifying sound and unstoppable energy. Musical maestros Adriatique are about to take Ora Egypt's Silversands by storm, and joining them on stage are the dynamic duo Jom and Terry and the incomparable Stasi Sanlin, bringing their own unique style and flavour to the mix. This is a night you won't want to miss!
For more info, click here.
Hawas at Rawabet Art Space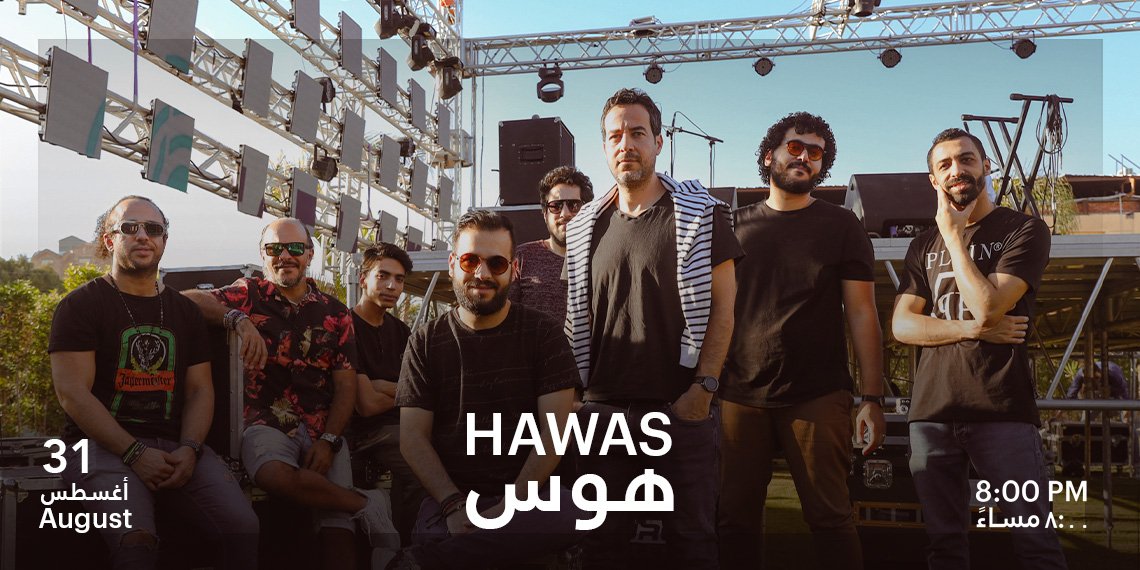 Experience a musical delight at Rawabet Art Space as Hawas band presents all your favourite hits on stage. Get ready for a fusion of new pop and funk music that promises to electrify the atmosphere. Don't miss this captivating neo-Egyptian pop performance that'll have you entertained all night long.
For more info, click here.
Loula, Fady Yonathan, & Seif Nashed at KIKI's Beach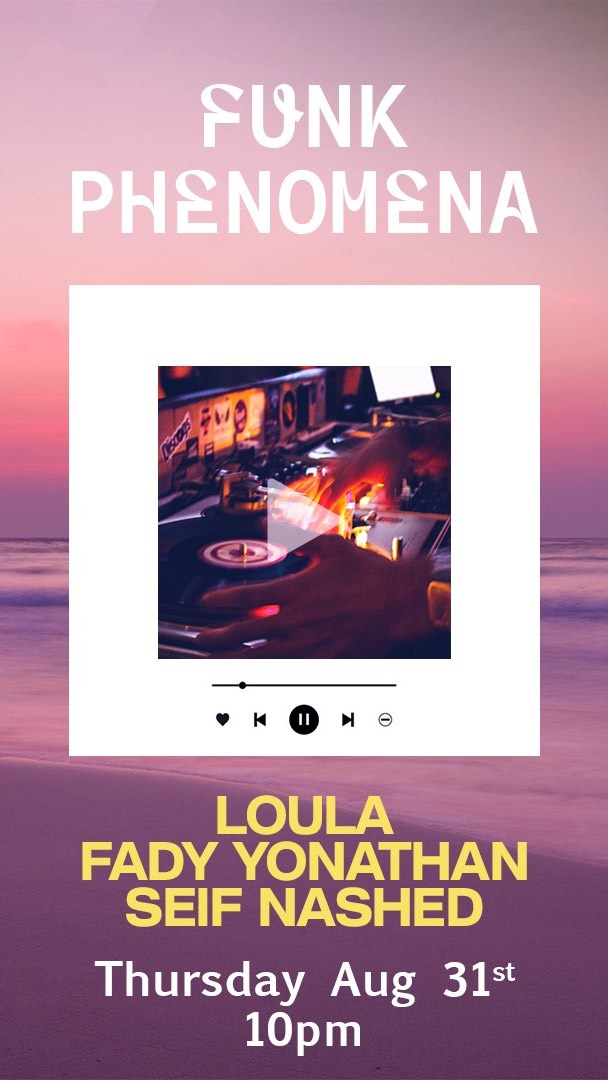 Three of the most talented performers, Fady Yonathan, Ali El Sabaa, and Seif Nashed, will be on one stage. From heart-thumping beats to mesmerising melodies, this trio promises an epic night of non-stop entertainment.
For more info, click here.  
Zio at Odin the Pool House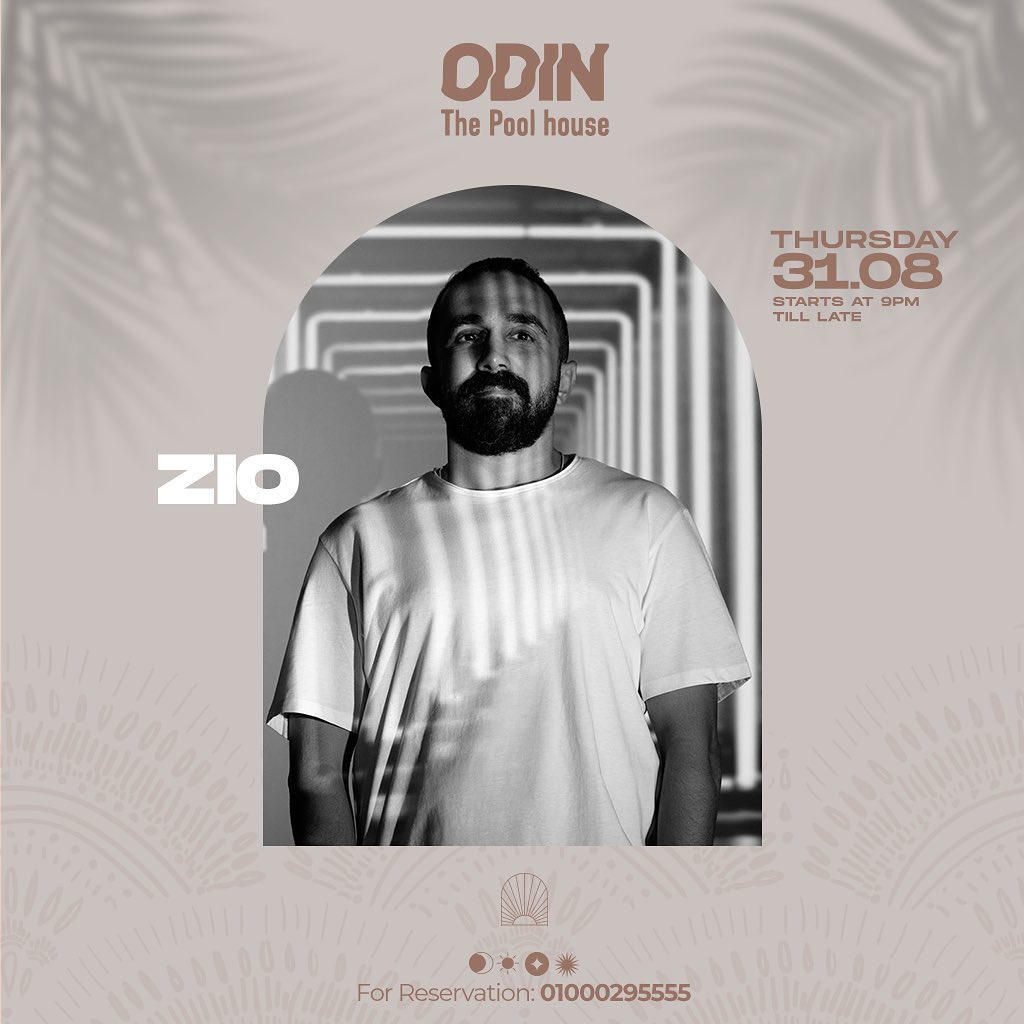 Ignite your Thursday night at Odin the Pool House as DJ Zio takes the stage, armed with tunes that'll sweep you into a musical frenzy. From infectious beats to pulsating rhythms, Zio's playlist guarantees an electrifying dance floor experience.
For more info, click here.
Moustafa Amar at Notch Beach Club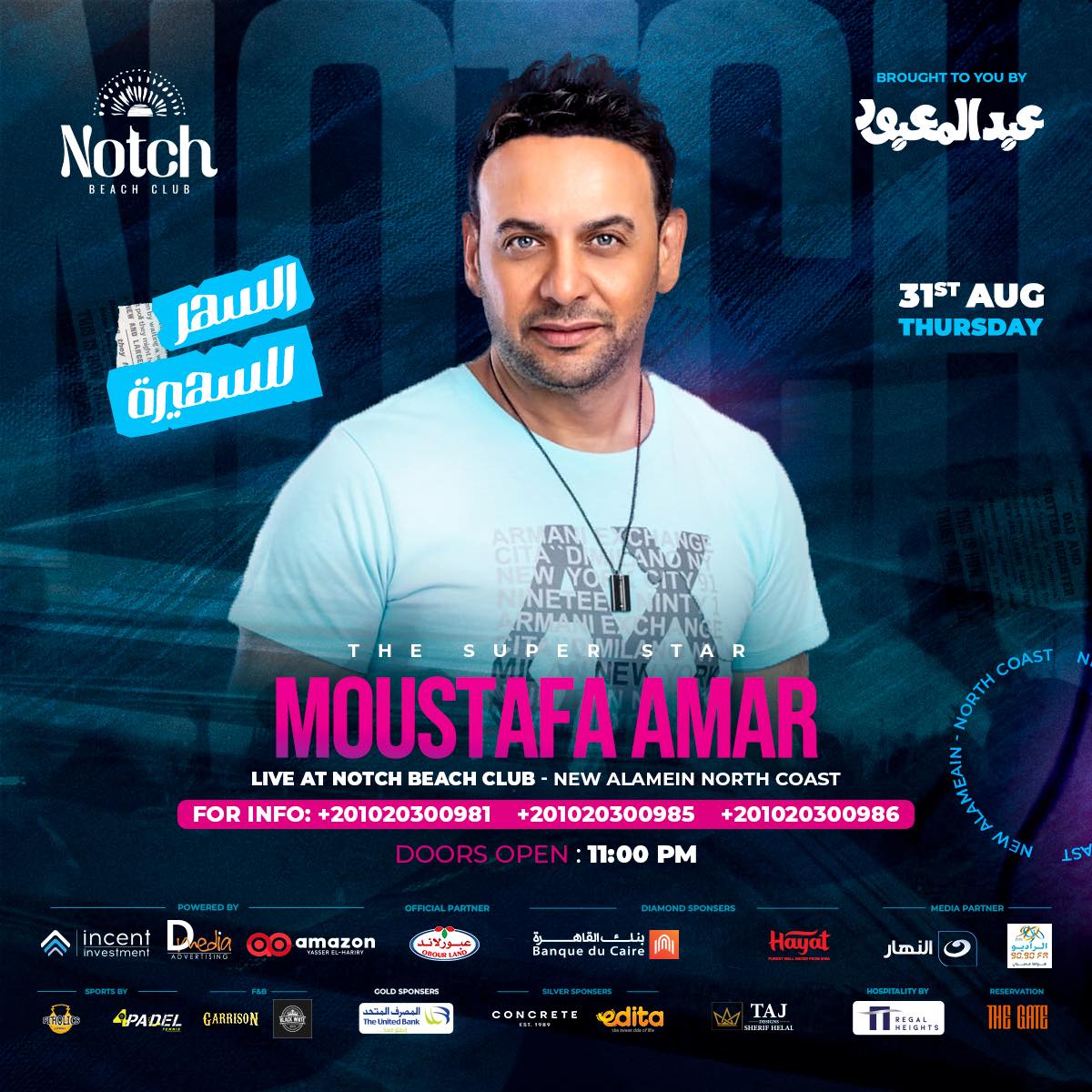 This is what we call a proper end-of-season finale! Moustafa Amar, Mohamed Nour, and Nawal all in one night of musical extravaganza. But that's not all; prepare to be mesmerised by belly dance shows from the talented Oxana, Valada, and Amira.
For more info, click here.
Noubi, Clay Lio, & Junior at Cairo Jazz Club 610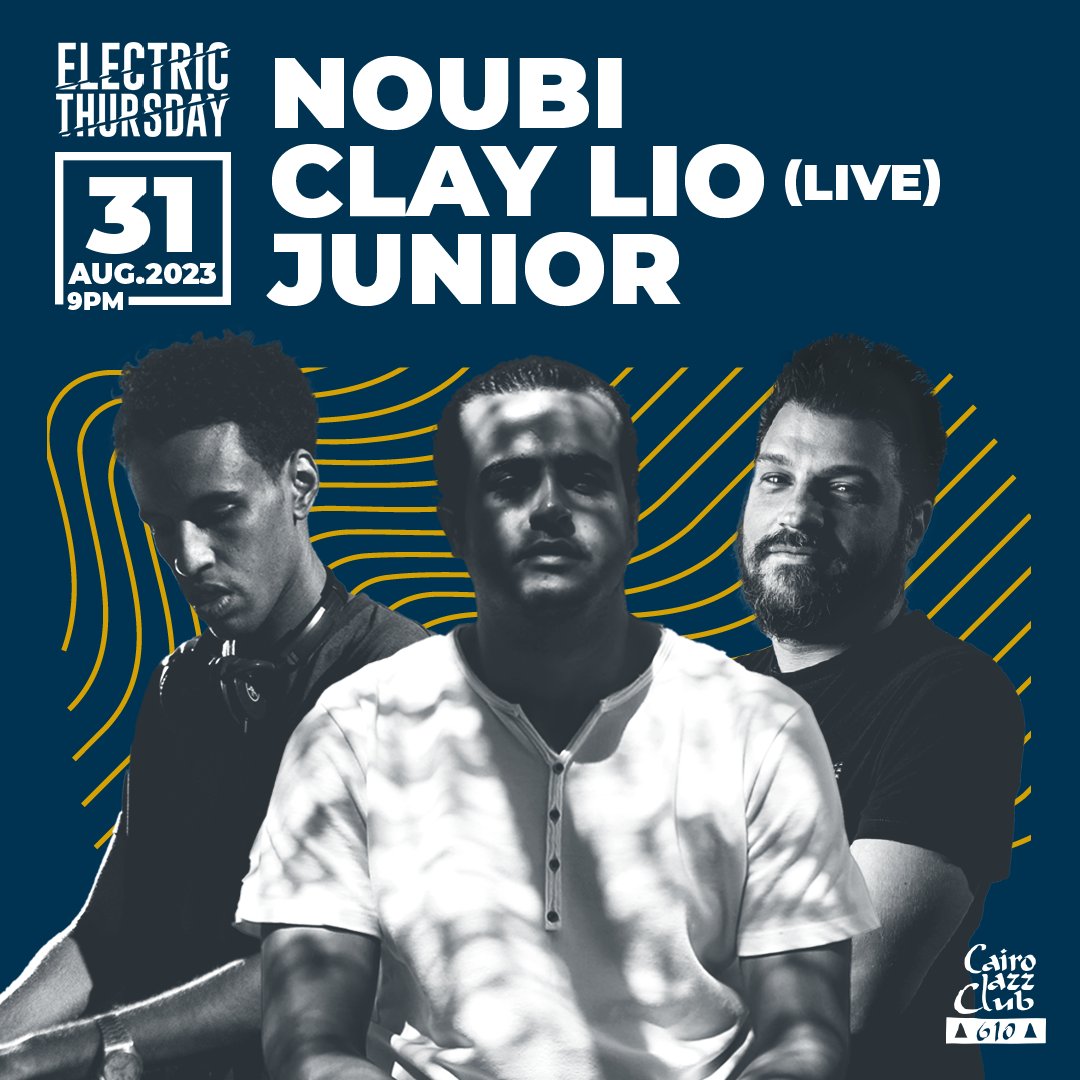 Experience the ultimate #ElectricThursday at CJC 610 this Thursday. Join us for a scorching evening featuring electrifying sets by Noubi, Clay Lio, and Junior. Warm up the month on a high note with these sensational performers.
For more info, click here.
Summer Exhibition at Picasso Art Gallery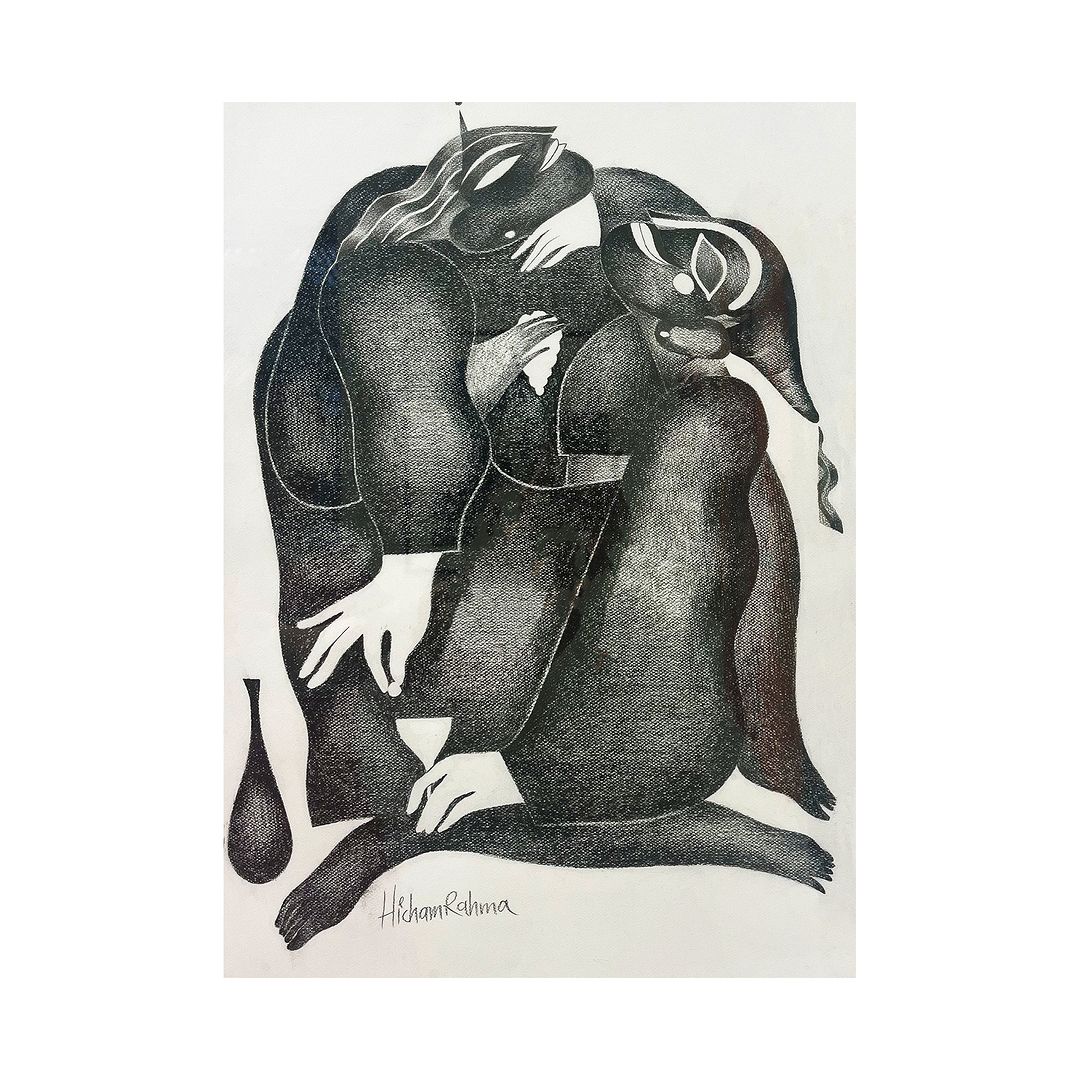 The captivating Summer Exhibition at Picasso Art Gallery is ending soon, so immerse yourself in a diverse collection of artists and mediums one last time. Don't miss your chance to be inspired by fantastic artwork before the closing of the exhibit.
For more info, click here.
Friday
Wegz Live Concert at New Alamein Festival 2023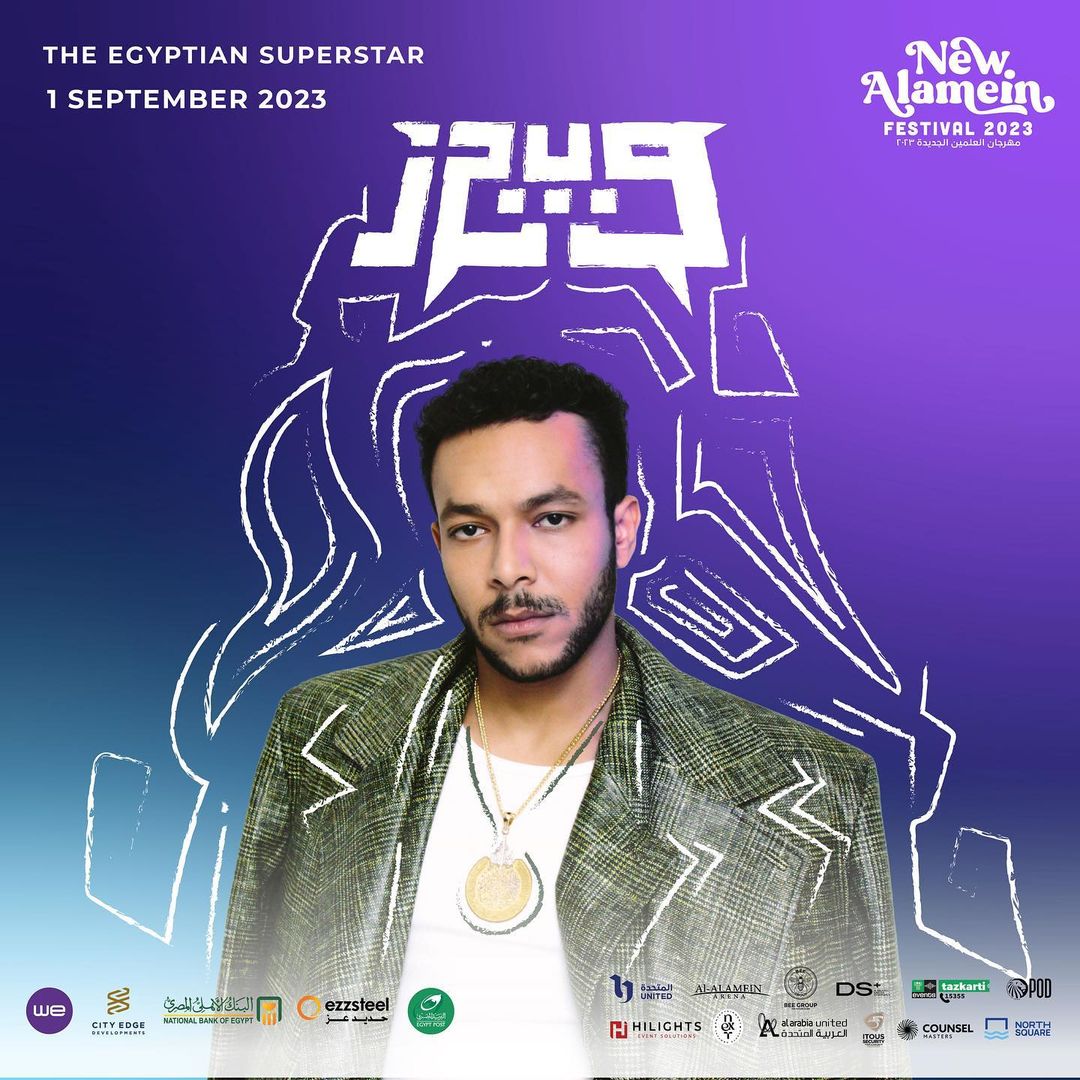 Exciting news awaits you! If you missed out on this year's New Alamein festival, you still have a chance to be a part of the closing ceremony! Brace yourself for a thrilling experience as the sensational Egyptian superstar Wegz sets the stage on fire with his electrifying live performance on September 1st. 
For more info, click here.
Amro And The Big Bang Boogie, Bakir, & AK at Cairo Jazz Club 610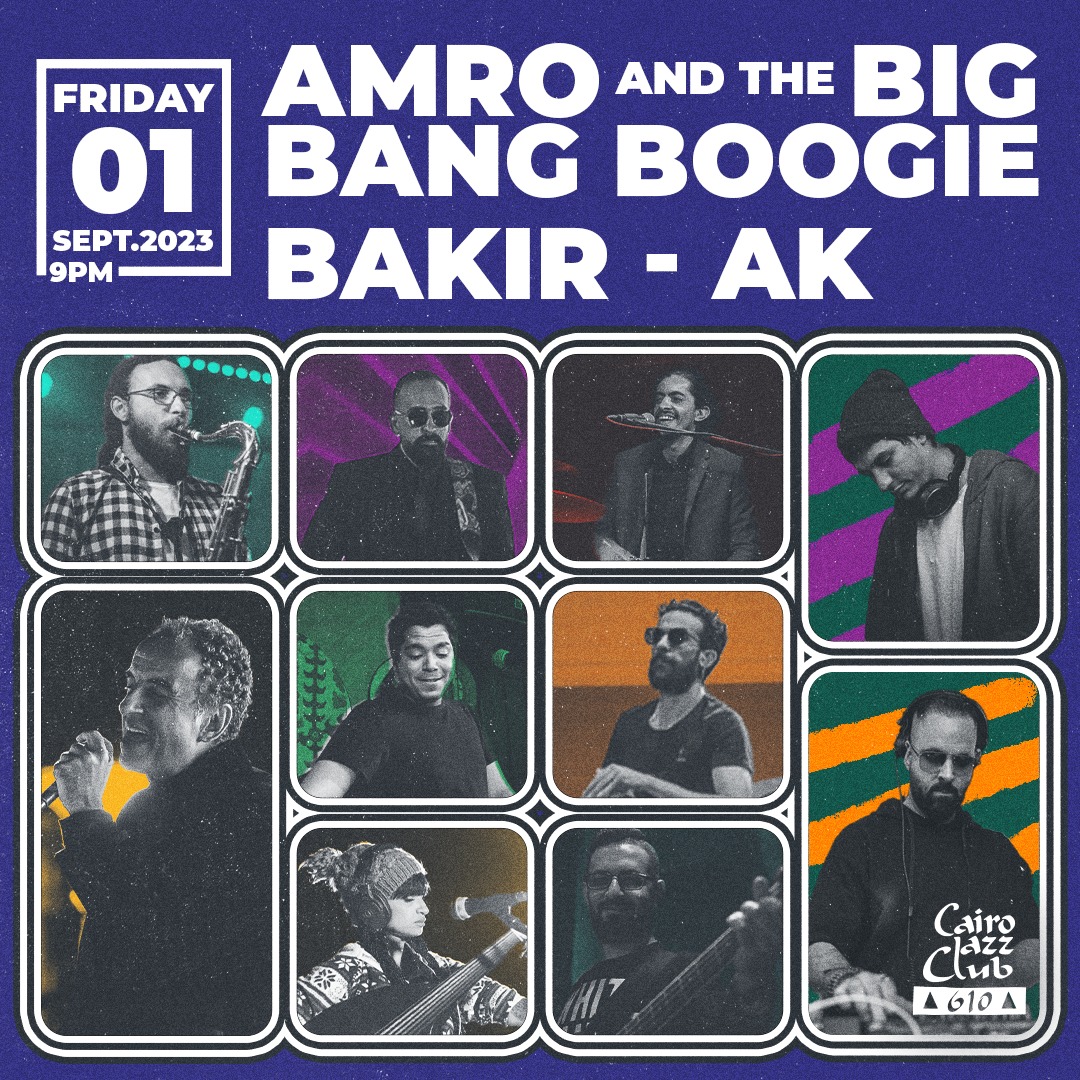 Catch Amro and the Big Bang Boogie start September with a raging party at CJC 610. Joining them is none other than the crowd's favourites, Bakir and AK.
For more info, click here.
Gawdat & Pawsa at KIKI's Beach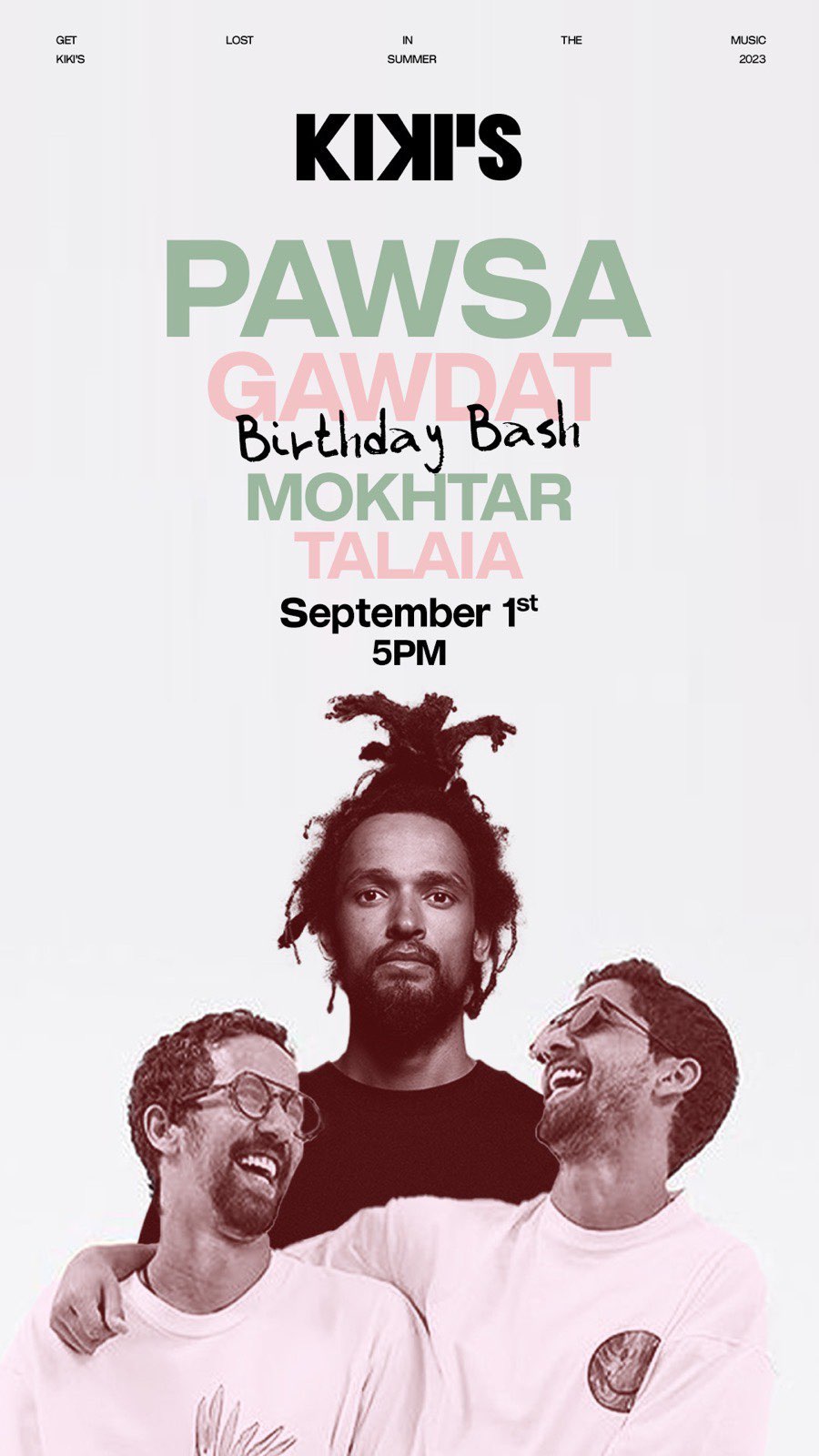 Get ready for the ultimate party experience! As the summer celebrations come to a close, join the grand finale of summer 2023 with KIKI's kicking it up a notch to celebrate the birthday of Gawdat in style! This night promises to be unforgettable as the iconic Pawsa joins the festivities.
For more info, click here.
Hey-D at Odin The Pool House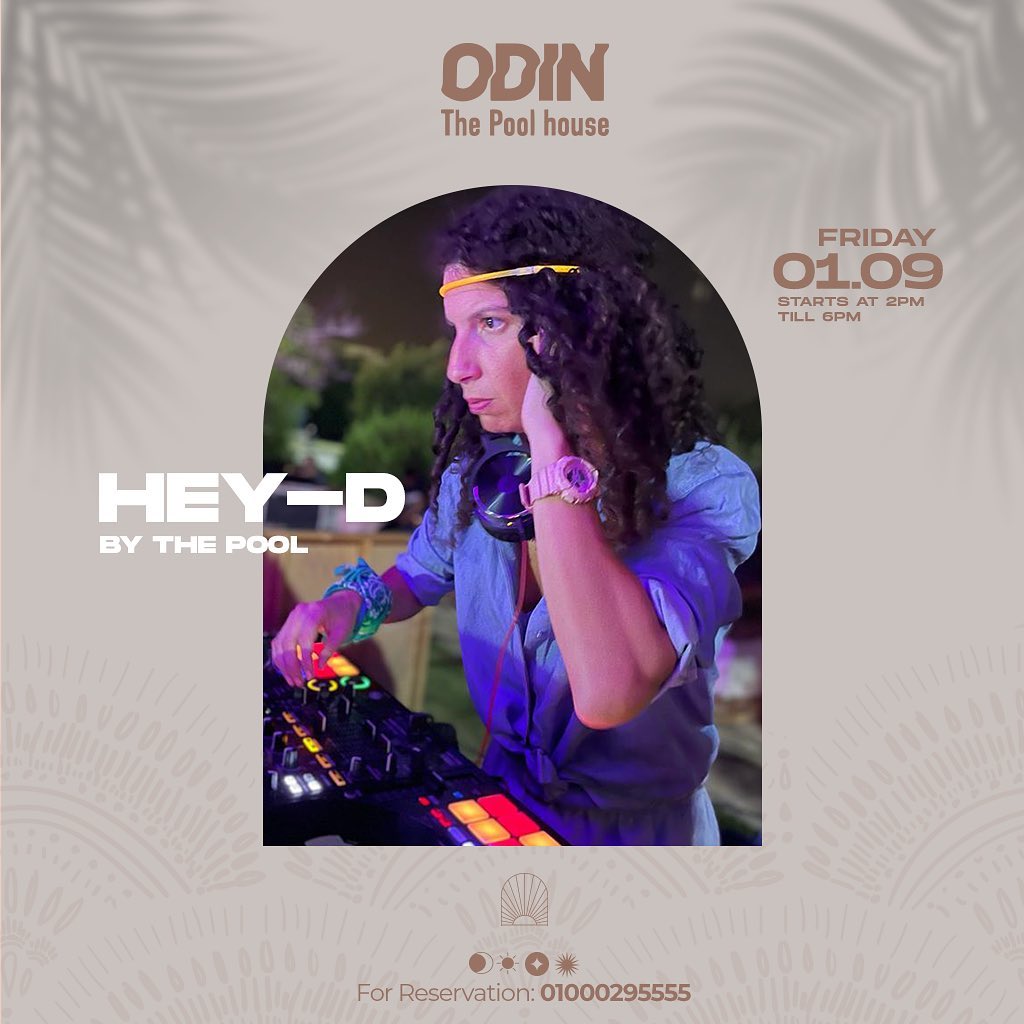 Hey-D will be tuning in at Odin the Pool House this Friday for some exceptional fun. Hey-D is here to ensure your Friday night is a sonic masterpiece, so grab your dancing shoes and dive into a night of pulsating rhythms.
For more info, click here.
Saturday
Stand Up Comedy Open Mic at Makan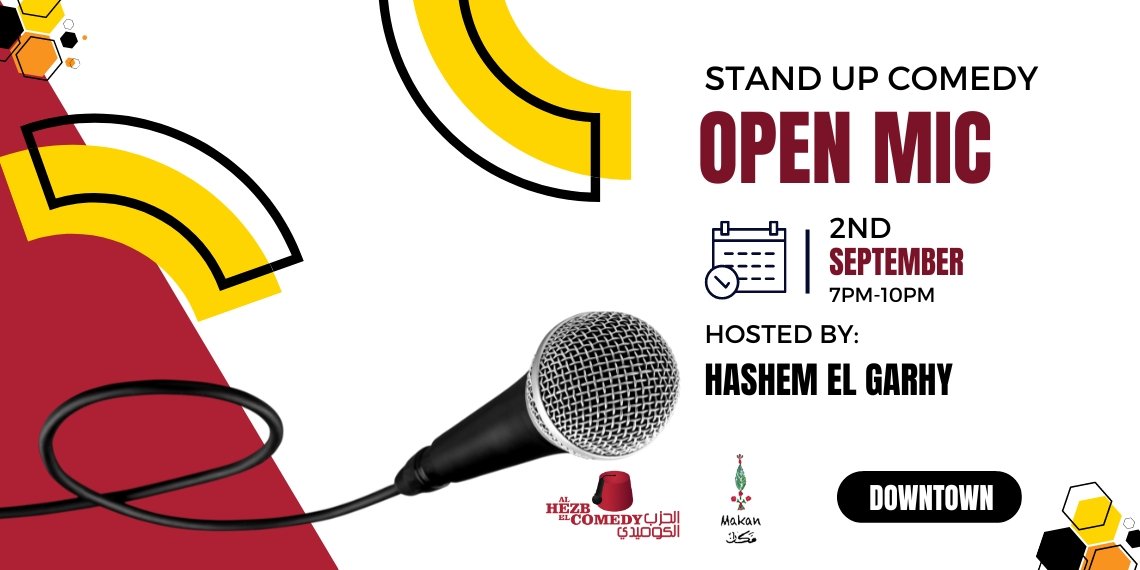 Roll with laughter on September 2nd at Makan with the monthly open mic stand-up comedy. Grab your best five-minute set and be part of this fun event. But hurry, spots are limited, and it's a first-come, first-serve game. It's not just a night of laughs; it's a chance to witness the birth of the next Egyptian comedy superstar right before your eyes.
For more info, click here.
Giggle Terminal Vol. 7 at Room Art Space New Cairo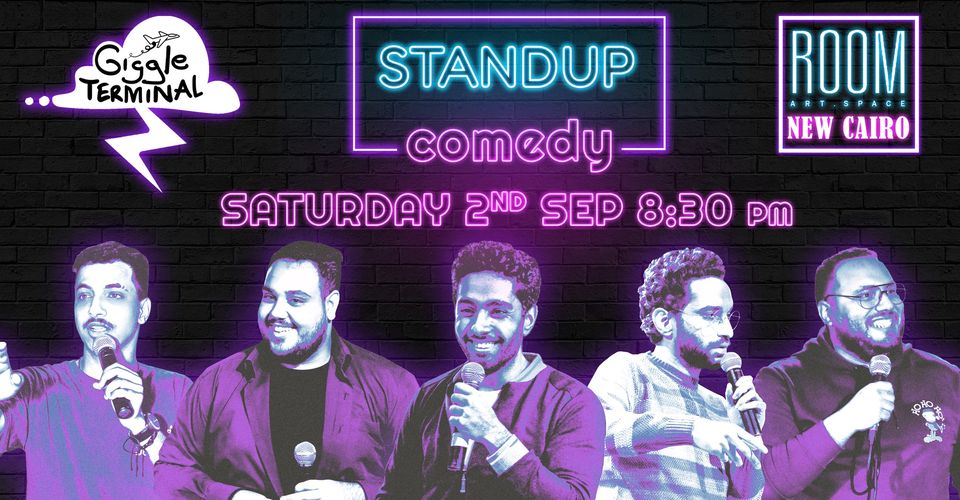 This is a night that will leave your cheeks sore from smiling! Laugh your troubles away as Room Art Space New Cairo presents an unforgettable stand-up comedy extravaganza this Saturday! Don't miss out on this side-splitting event featuring a lineup guaranteed to make you laugh out loud. From Hatem Elsokary to Mohamed Sanad, the comedic talent is off the charts.
For more info, click here.  
Asia Madani at Cairo Jazz Club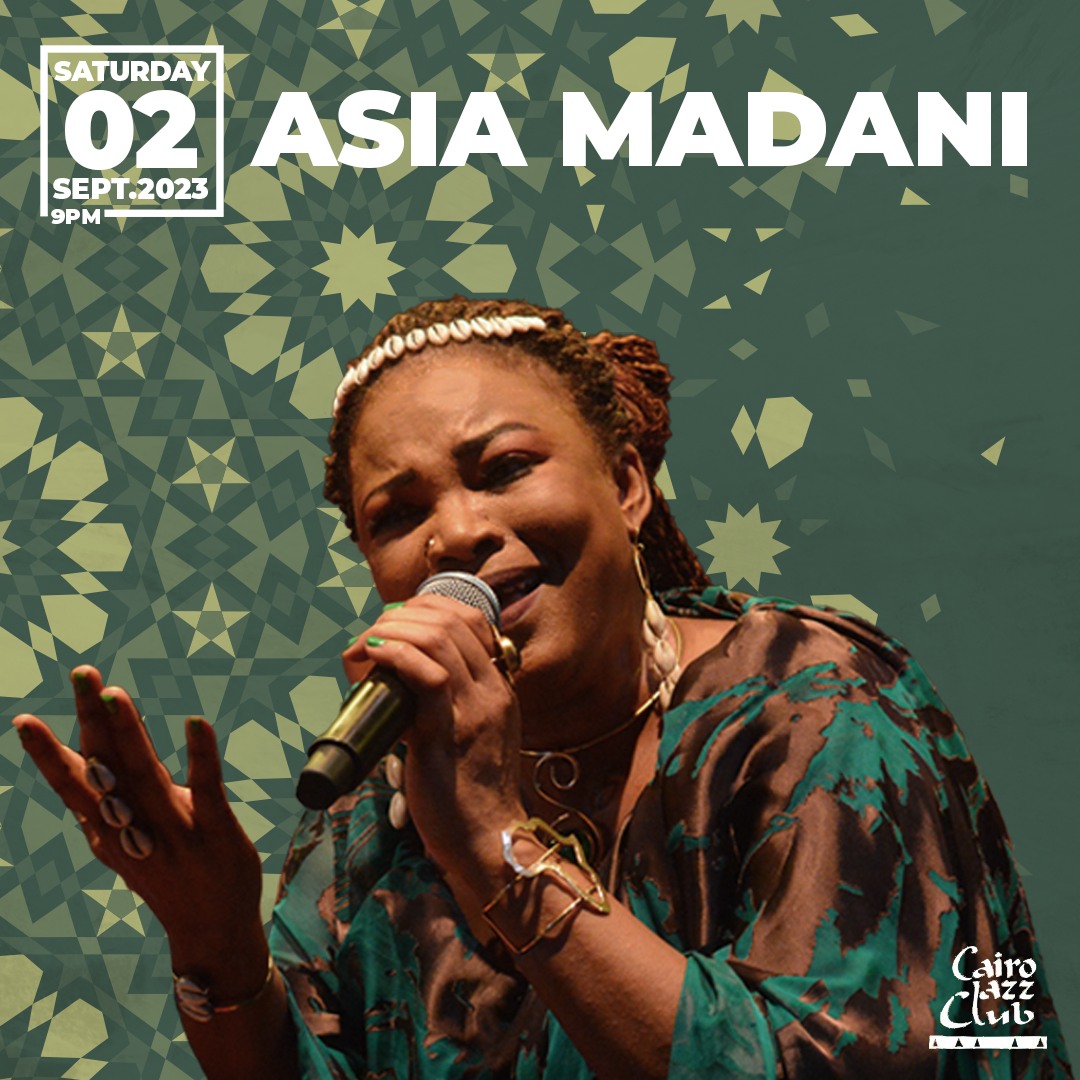 This Saturday at CJC, immerse yourself in the captivating world of Asia Madani, a prominent Sudanese artist in Egypt. From enchanting traditional Sudanese folklore to vibrant melodies from across Africa, her performance promises an authentic and diverse musical experience. Don't miss the chance to be swept away by her mesmerising vocals and soulful tunes. Head to Cairo Jazz Club for a night of cultural richness and musical brilliance that's sure to leave you inspired and uplifted.
For more info, click here.