Do you feel like the weeks are blurring into one long, never-ending workday? Fear not, our fellow corporate workers; it's finally the weekend, which means it's time to put down your laptop, get out there, and enjoy some good old-fashioned fun! Check our weekend guide packed with events to help you forget about your boss who keeps scheduling meetings' whose contents could quickly have been sent in an email.
Thursday
Ouzo B2B Sebzz at Odin The Pool House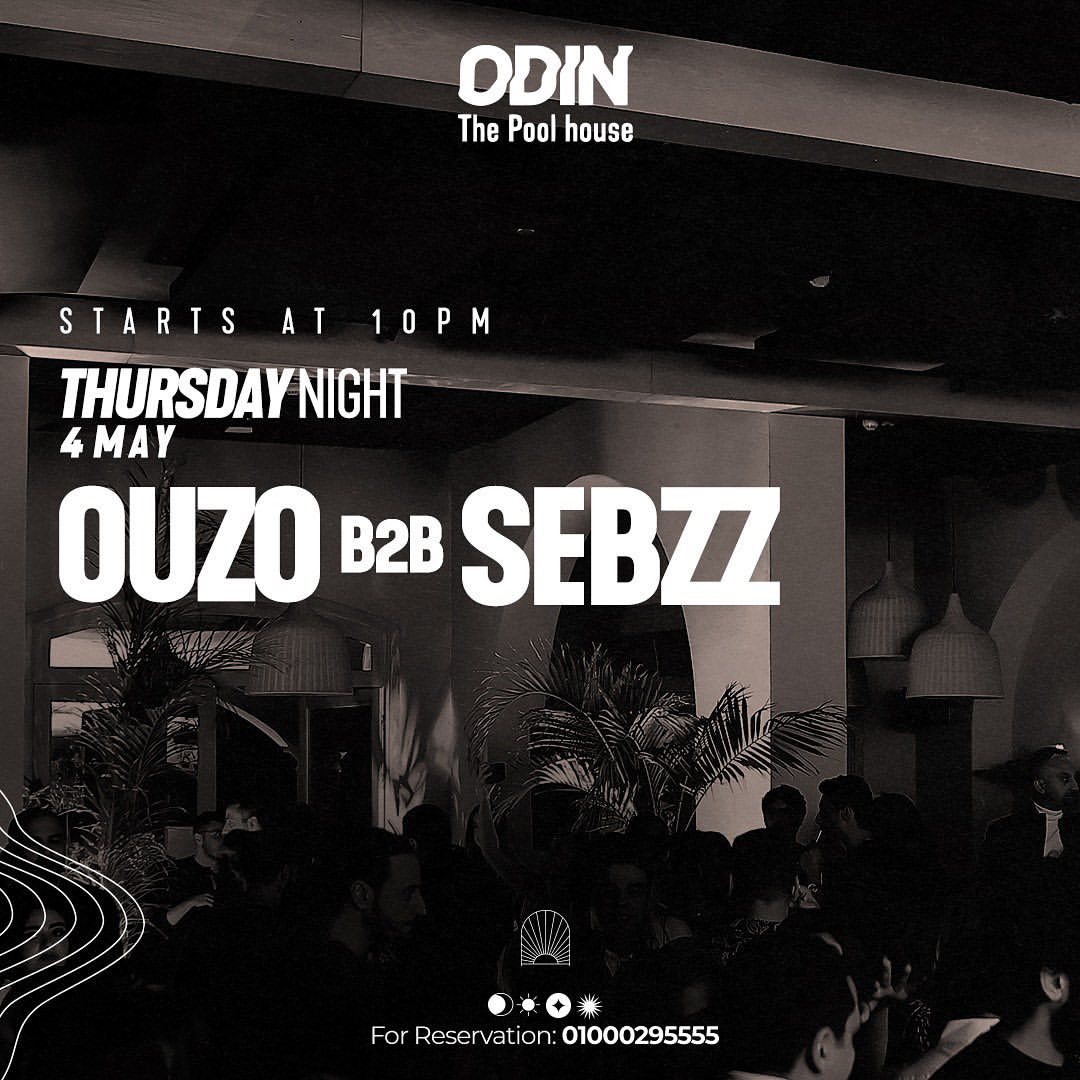 The ultimate party is taking place this weekend! Get ready to dance all night with Sebzz and Ouzo playing amazing tunes. Enjoy the poolside location, sip on cocktails, and make unforgettable memories this Thursday night, courtesy of Odin The Pool House.
For more info, click here.
Ali El Haggar at Cairo Opera House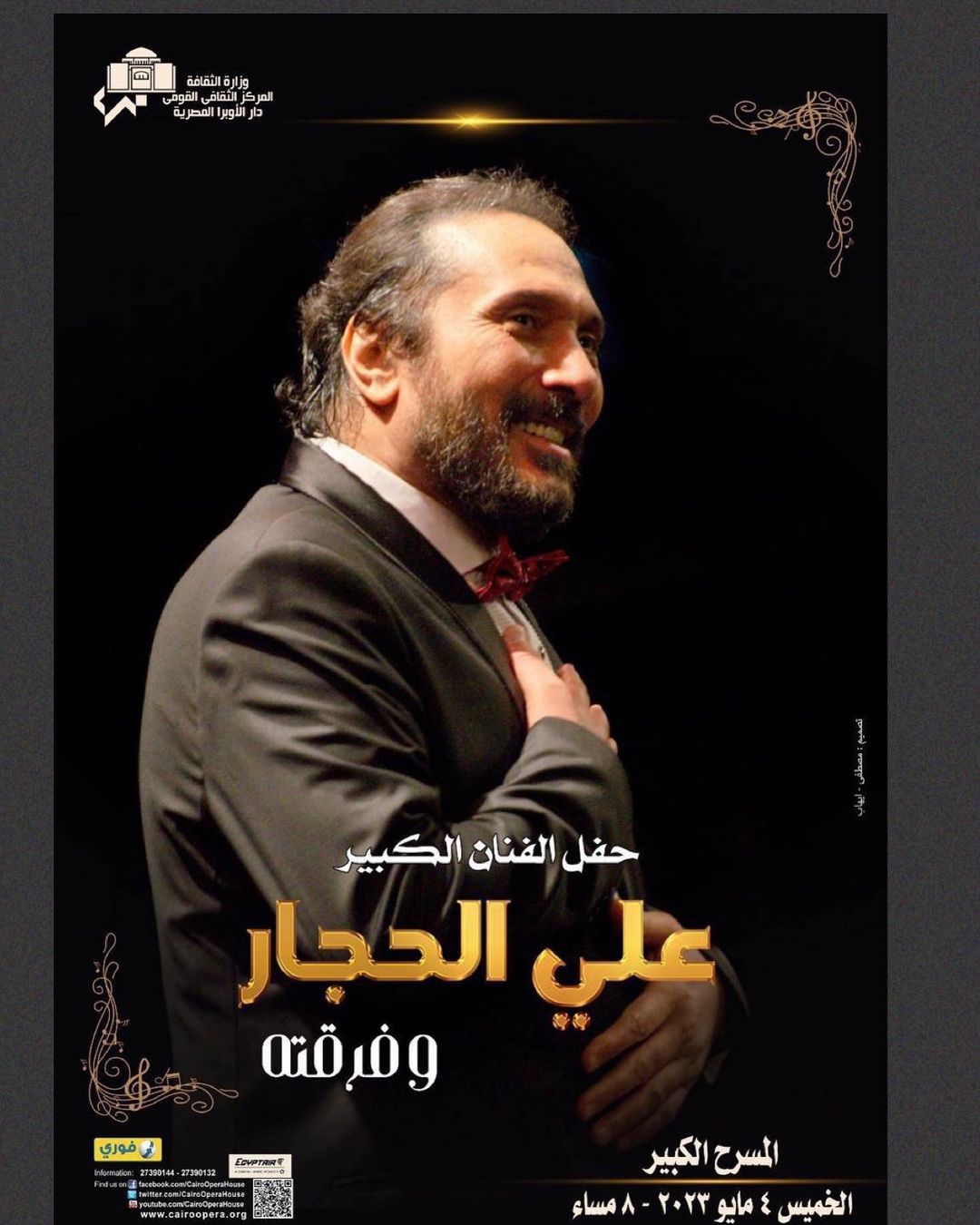 Join Ali El Haggar, the legendary Egyptian musician, at Cairo Opera House this Thursday for an evening of mesmerising music. The artist will captivate you with his emotive lyrics and iconic voice, accompanied by a talented orchestra. Don't miss a chance to attend this unforgettable concert by one of the most prominent voices in the Arab world.
For more info, click here.
Nos Talje & Glass Onion at Cairo Jazz Club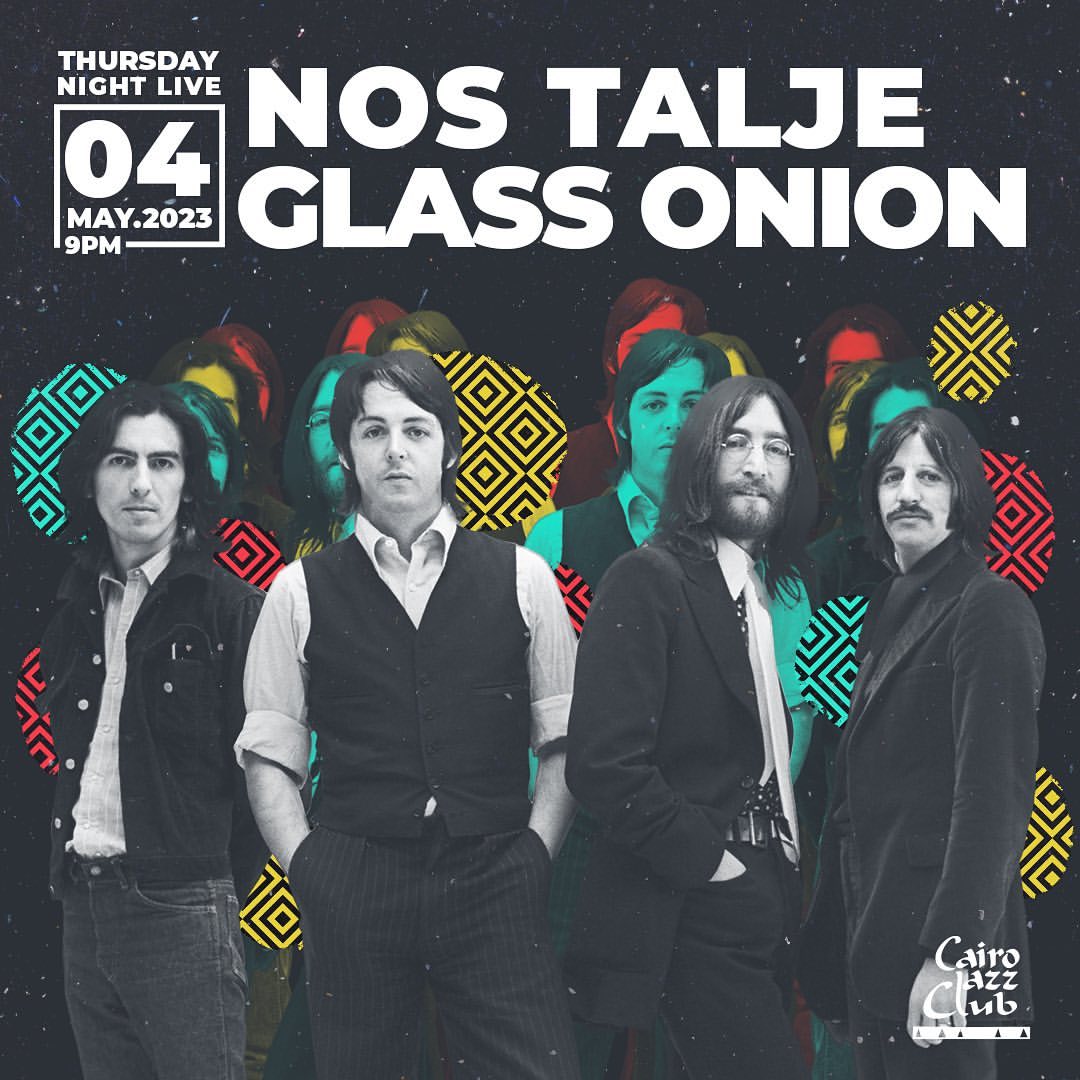 Rock and blues music will fill CJC this Thursday with Nos Talje band, followed by a tribute to The Beatles by Glass Onion. The talented musicians will have you singing and dancing along to all your favourite hits, creating a night to remember.
Melodic Room at Cairo Jazz Club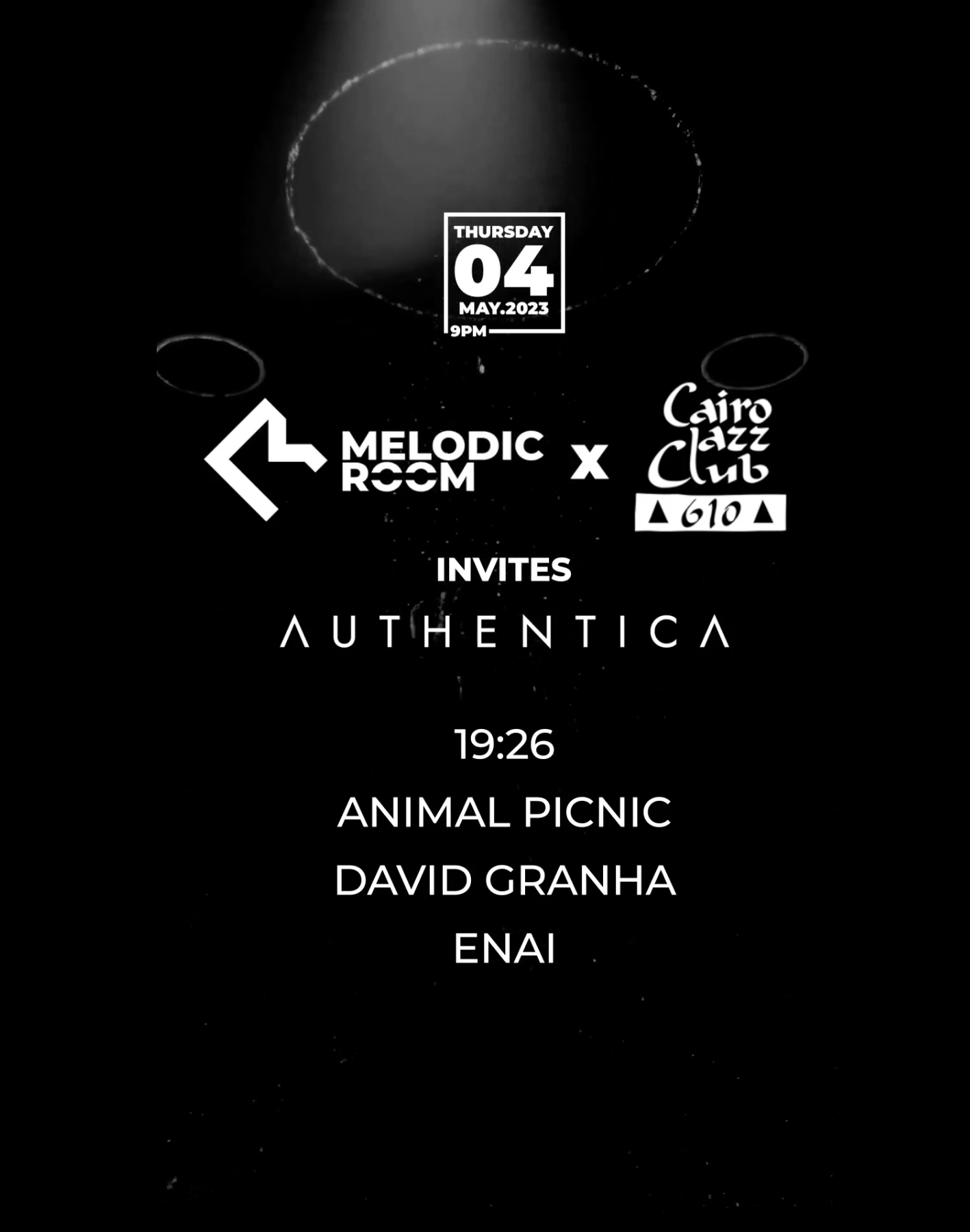 Techno music is everyone's favourite genre now in Egypt, and high-energy melodic house and techno beats await you this weekend. Authentic Agency will take over the decks at CJC 610 this Thursday. Joining the lineup are musical talents 19:26, Animal Picnic, David Granha, and Enai, making this a night you won't want to miss. So come prepared for a party with top-notch bangers that will keep you dancing all night.
Deena Fadel at Picasso Art Gallery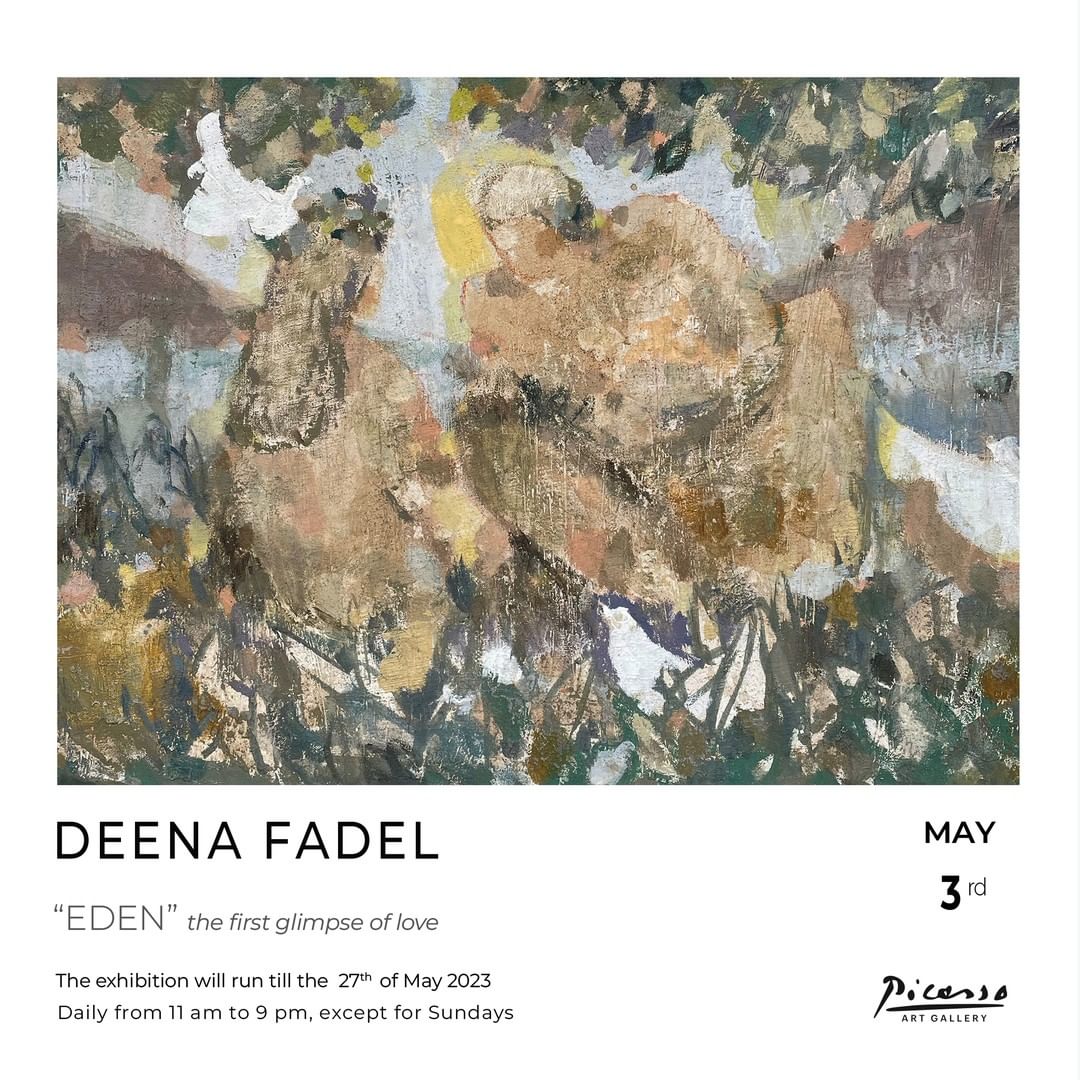 Deena Fadel's solo exhibition "EDEN — The First Glimpse Of Love" will be available at Picasso Art Gallery. Through her artwork, Deena explores the mighty and holy moment when Adam fell in love with the Divine and Eve. The exhibition will run until May 27th, so don't miss your chance to experience this beautiful expression of love and life.
For more info, click here.
Through The Lens at Ubuntu Art Gallery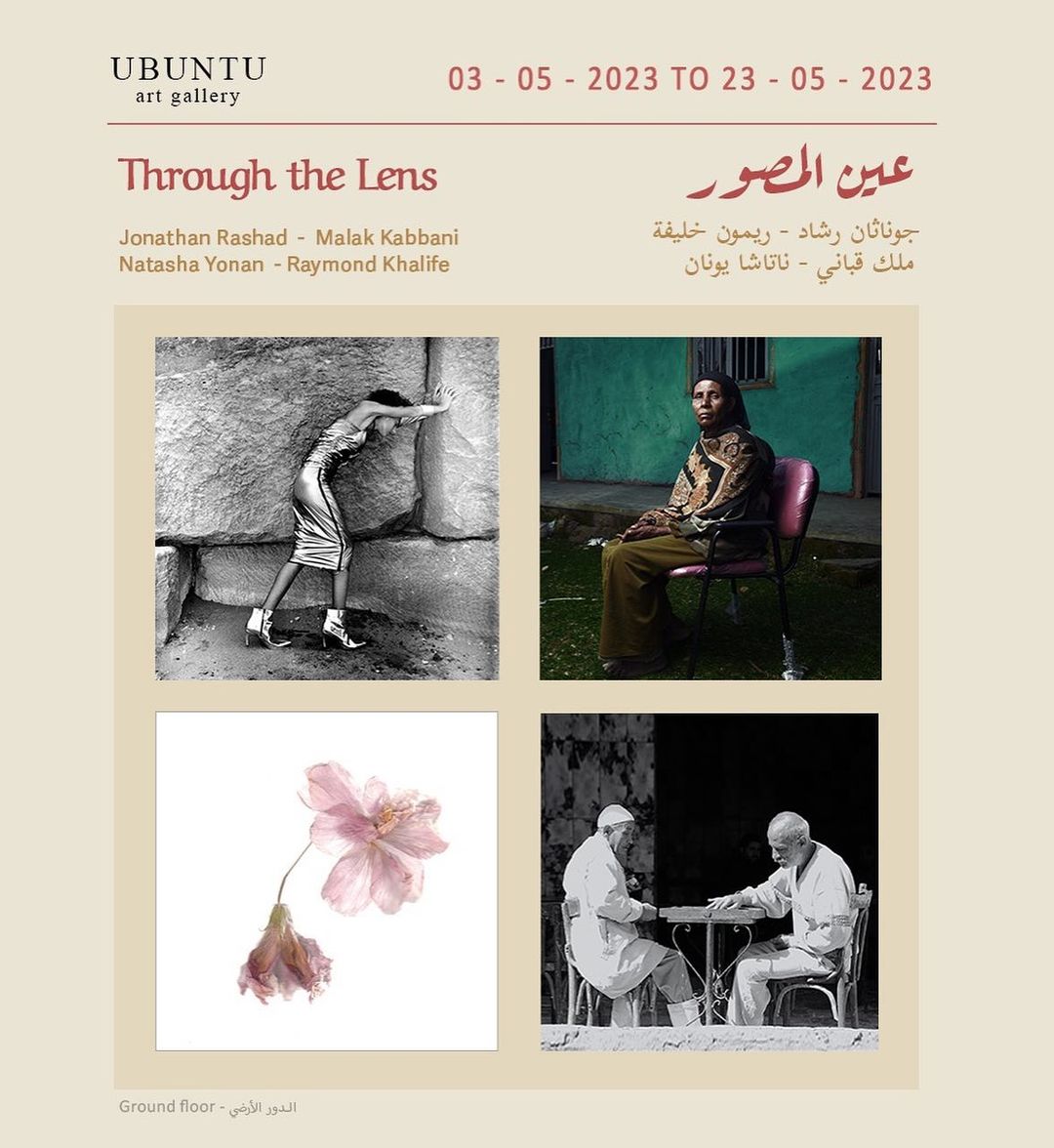 Ubuntu Art Gallery is excited to announce the opening of "Through the Lens", a photography exhibition featuring the works of outstanding photographers like Jonathan Rashad, Malak Kabbani, Natasha Yonan, and Raymond Khalife. Explore the diverse perspectives and stories captured by these talented photographers. The exhibition will continue until May 23rd; working hours are from 11 AM to 8 PM daily, excluding Fridays.
For more info, click here.
Subliminal at Lazuli Mena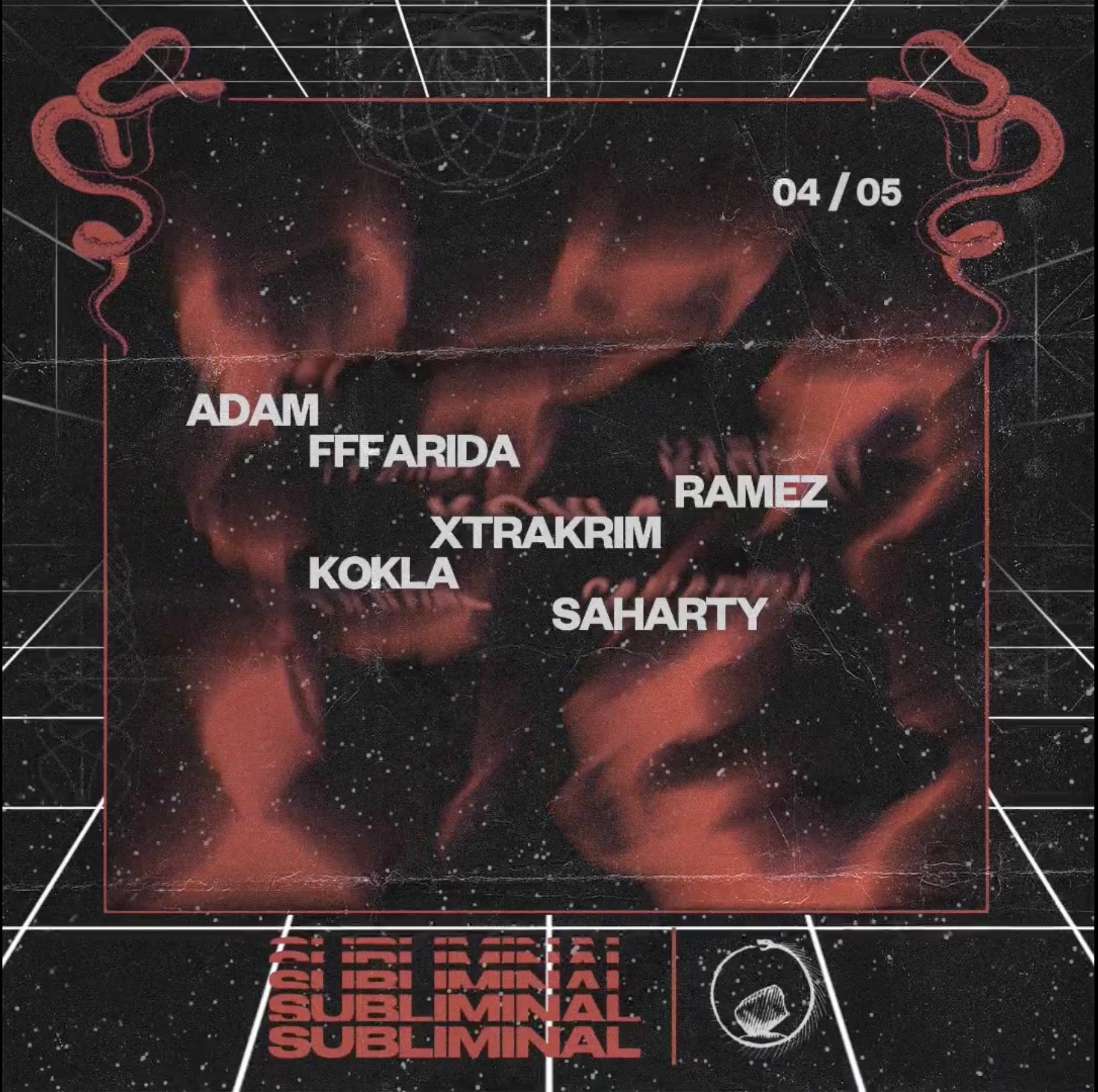 Are you ready to have the time of your life? If your answer is yes, from 3 PM till late this Thursday, an unforgettable sonic experience with Subliminal will occur. The expertly curated local lineup of established veterans and emerging artists include Adam, Ramez, Kokla, and Saharty. Join them as they take you on a mesmerising journey through captivating soundscapes that will linger long after the night has ended.
For more info, click here.
Friday
4th Annual Egypt Day of Yoga by Osana Family Wellness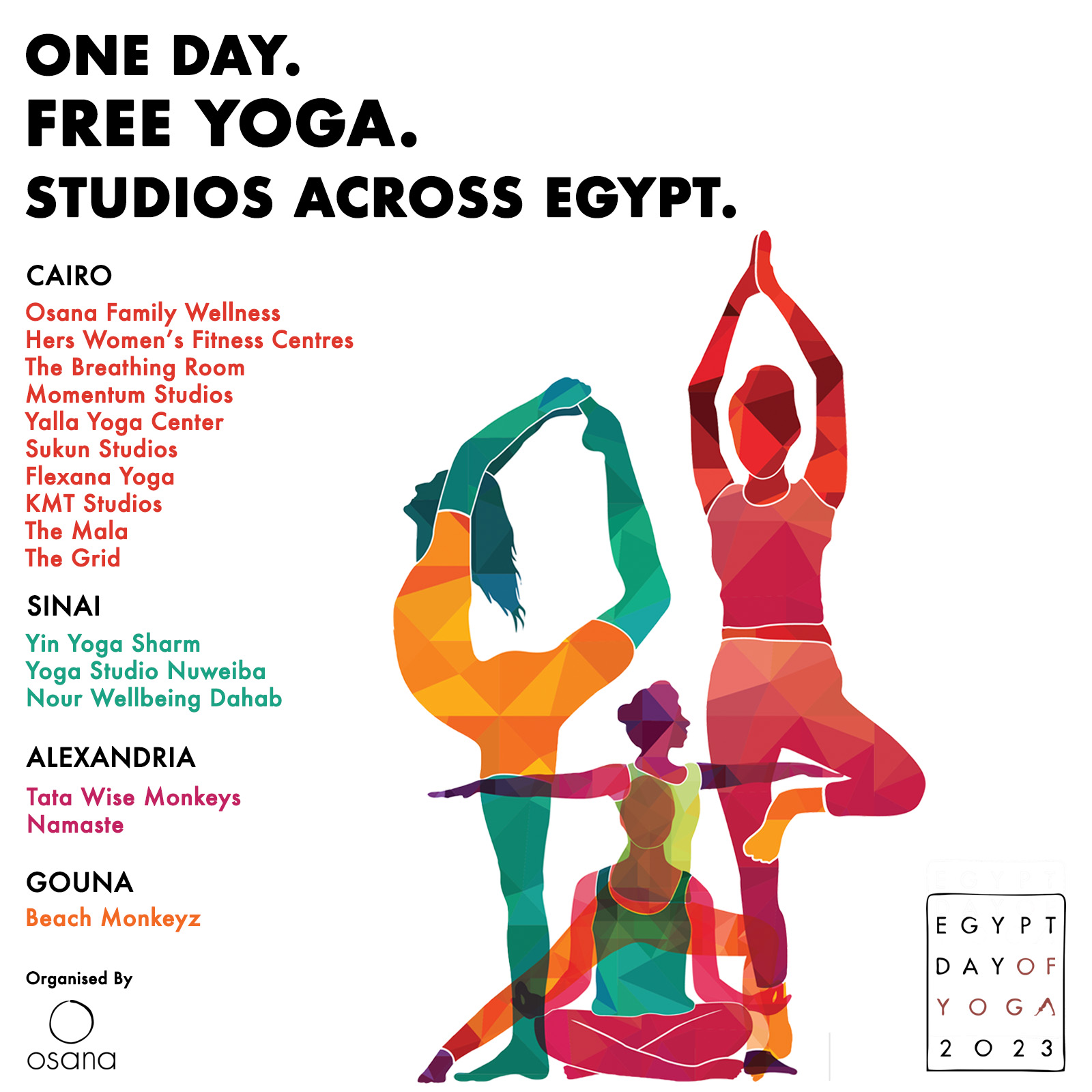 This Friday, Osana is organising another one of its annual celebrations for the form of exercise that goes beyond the physical body and into the spiritual realm. In recognition of the power of yoga and its growing popularity across Egypt, the wellness studio is collaborating with multiple yoga studios nationwide to offer free yoga classes for all. So grab your mat and head to your nearest studio to cleanse your mind and empower your body!
For more info, click here.
Musicals: Intro to The World of Musical Theater at Cairo Opera House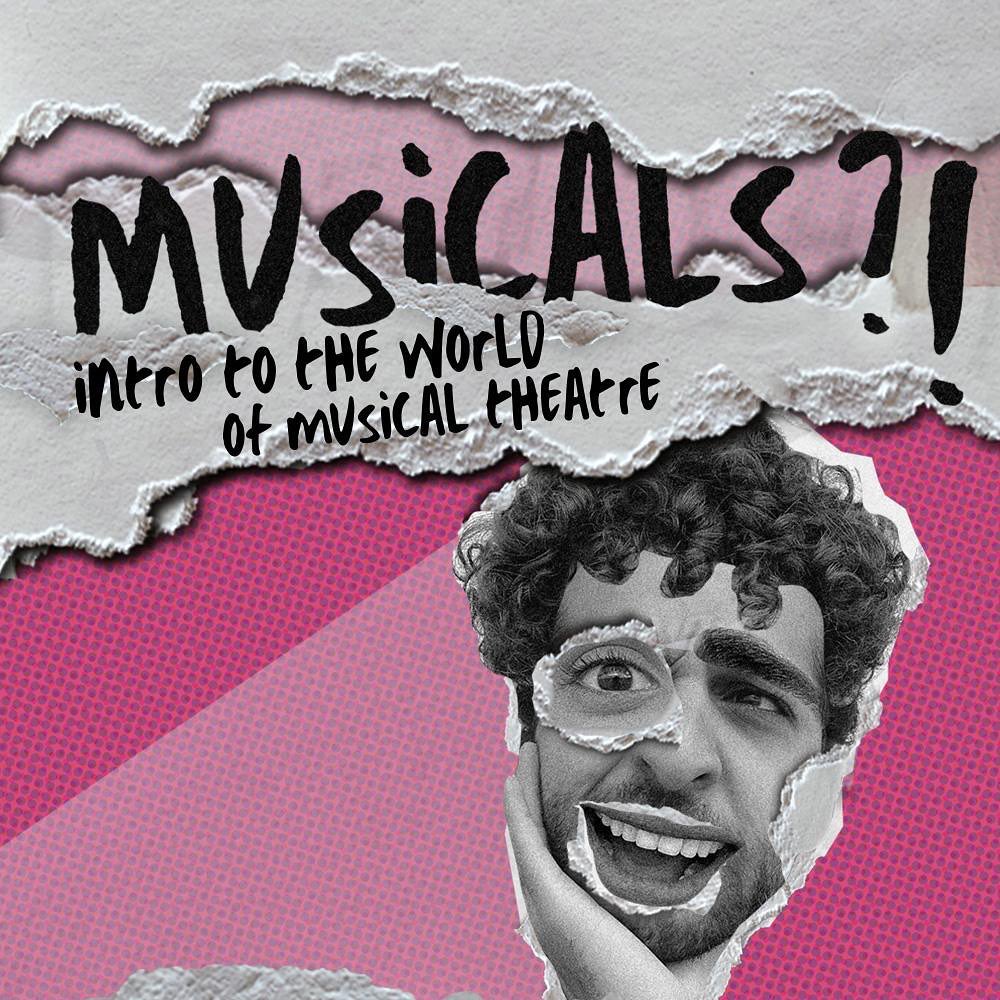 Don't miss this musical performance that will introduce you to international musicals being performed all around the world.
For more info, click here.
Mobbz & AK at Cairo Jazz Club 610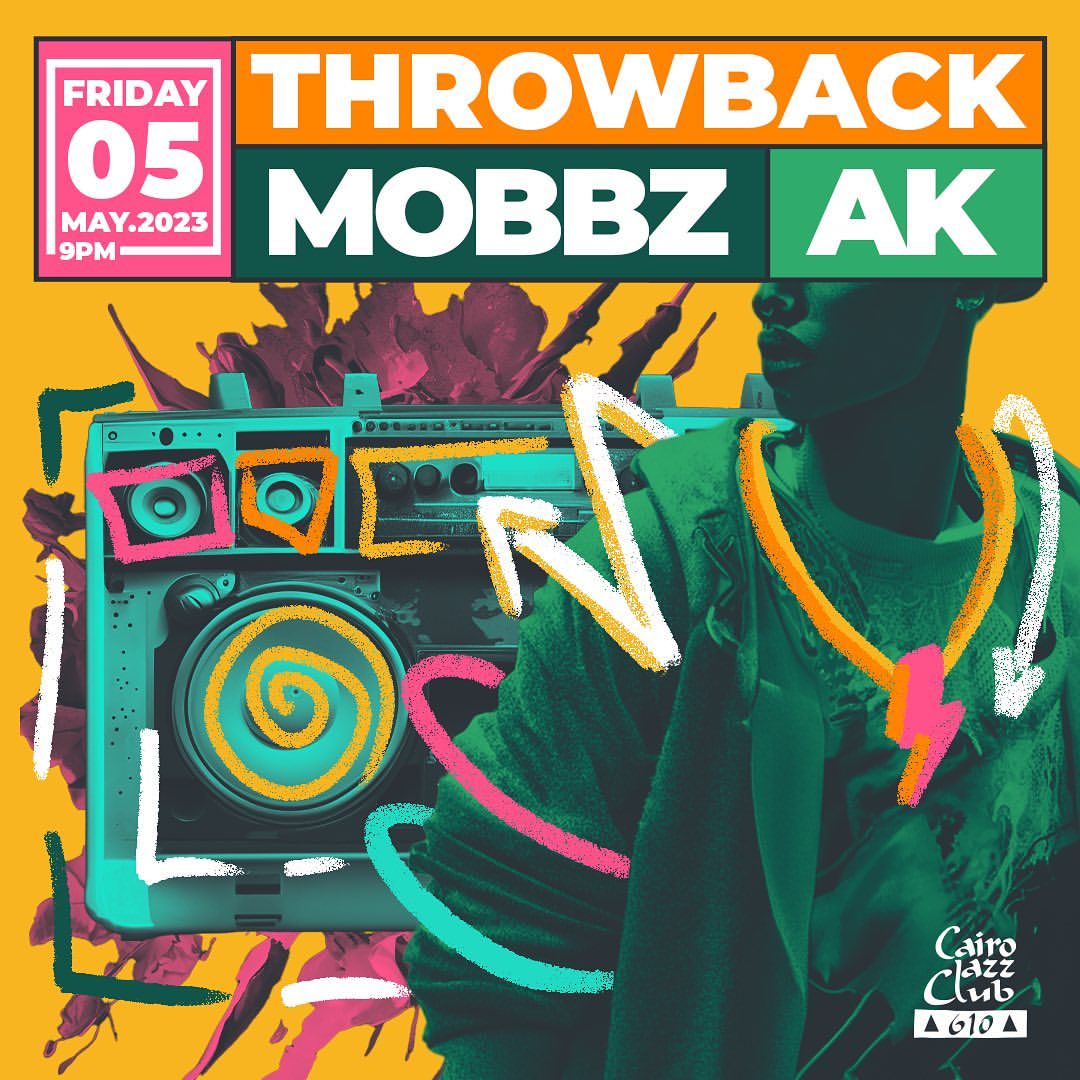 Are you looking to reminisce and relive some of the best memories from the past? Then make sure to attend the Throwback night this Friday, featuring DJs Mobbz and AK, who will spin classic old-school hip-hop and RnB dance hits.
Kix & Mohasseb at Cairo Jazz Club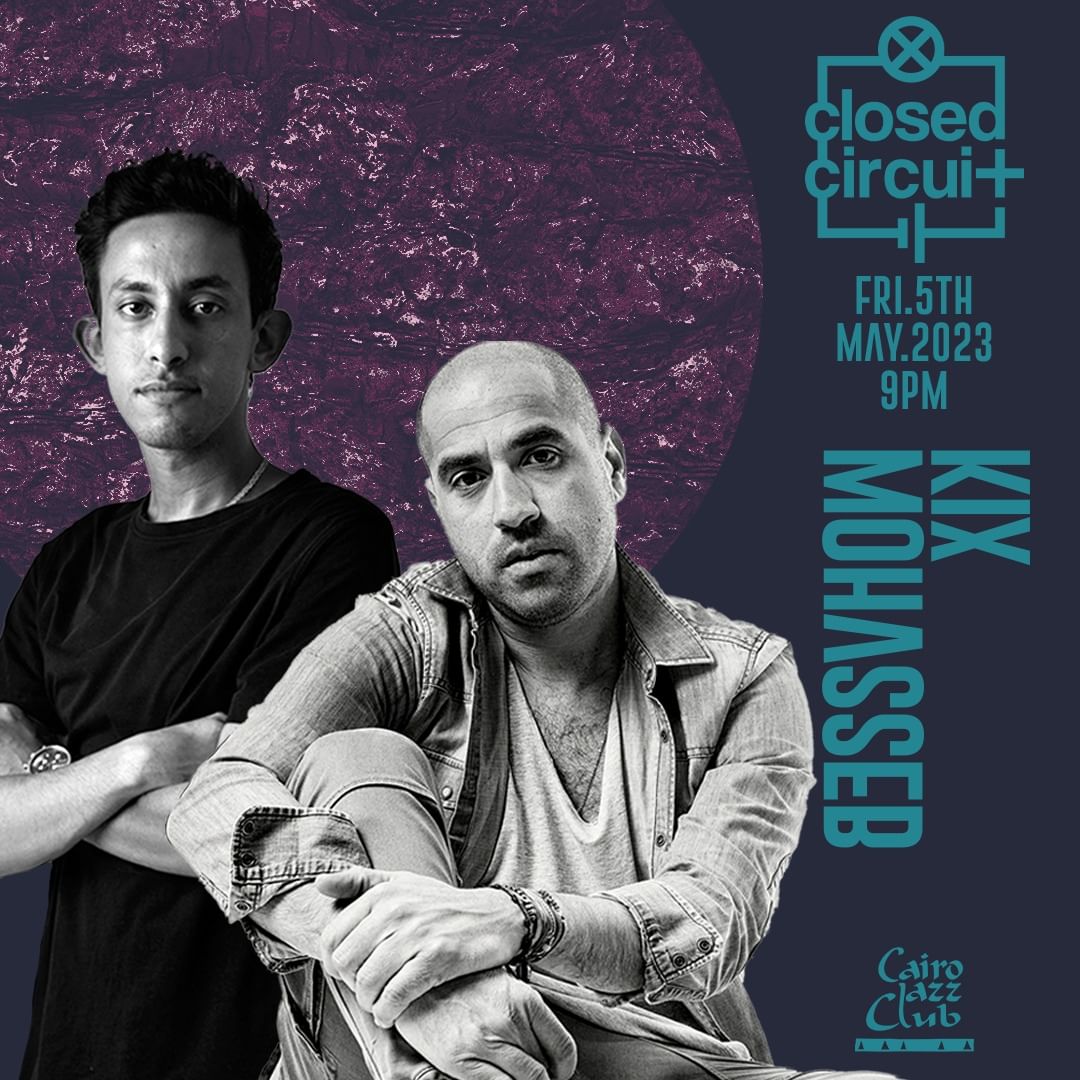 Are you looking for a foot-stomping, head-banging good time? Take advantage of Kix and Mohasseb as they unleash their unique music mixes at CJC this Friday. With quality beats and all-around madness on the dance floor, you're guaranteed to have a blast.
Luka On Her Own at Room Art Space Garden City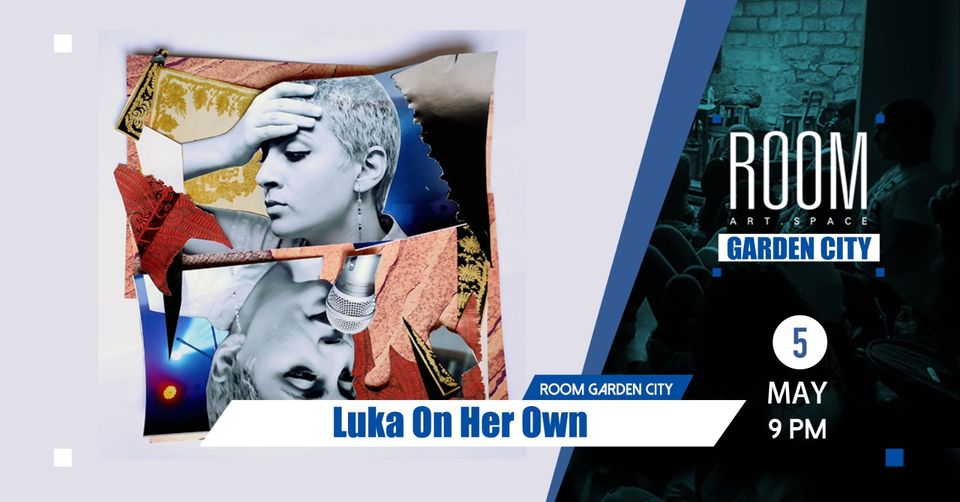 Tune into an evening with the talented singer-songwriter as she shares stories and sings her favourite tunes from the past decade of her life. Accompanied by only her guitar, Luka will captivate you with her soulful voice and emotive lyrics.
For more info, click here.
Assala at Lac Du Caire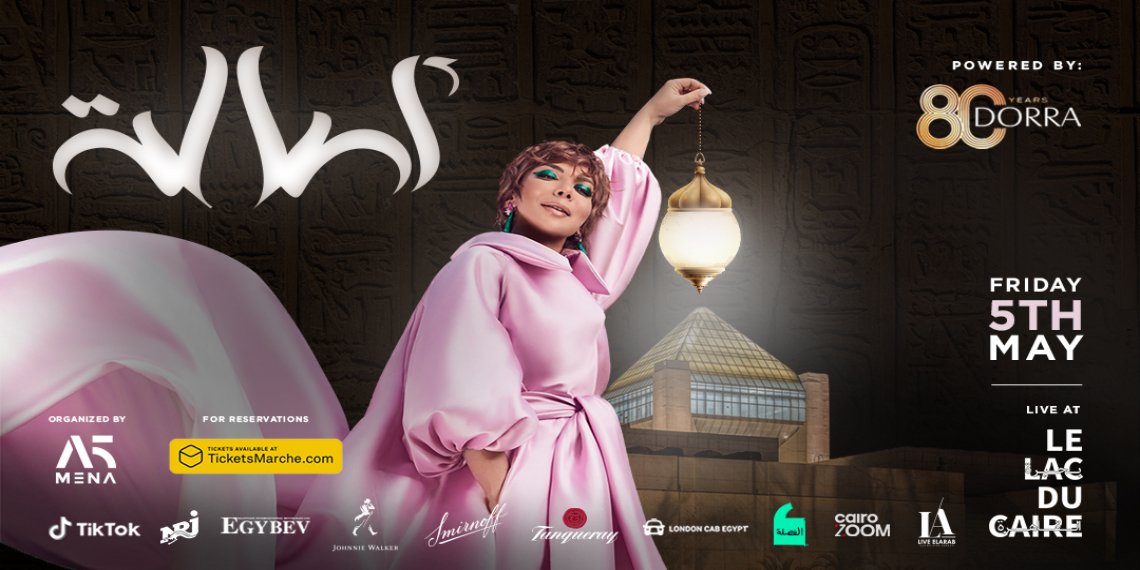 If you remember her groundbreaking videos from the early 2000s, you must purchase your tickets to her upcoming concert. Assala will sing all your favourite old and new songs, including some of her greatest hits.
For more info & tickets, click here.
Saturday
Asia Madani at Cairo Jazz Club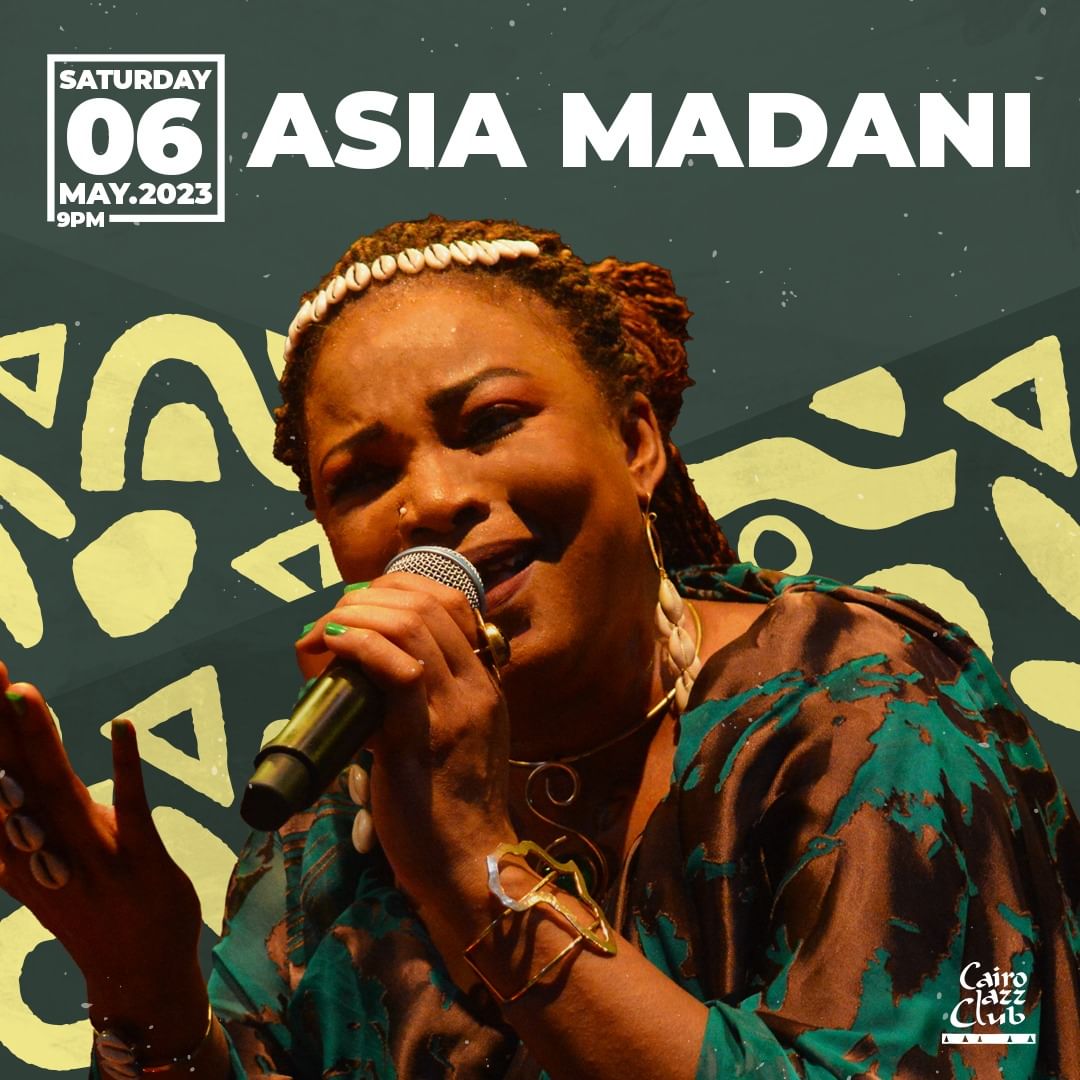 Prepare to be transported to the heart of Sudan with the incredible Asia Madani as she takes the stage at CJC this Saturday. This talented singer and percussionist will fill the room with authentic rhythms and cheerful melodies, leaving you feeling uplifted and inspired.
Stamps 3rd Birthday at Cairo Jazz Club 610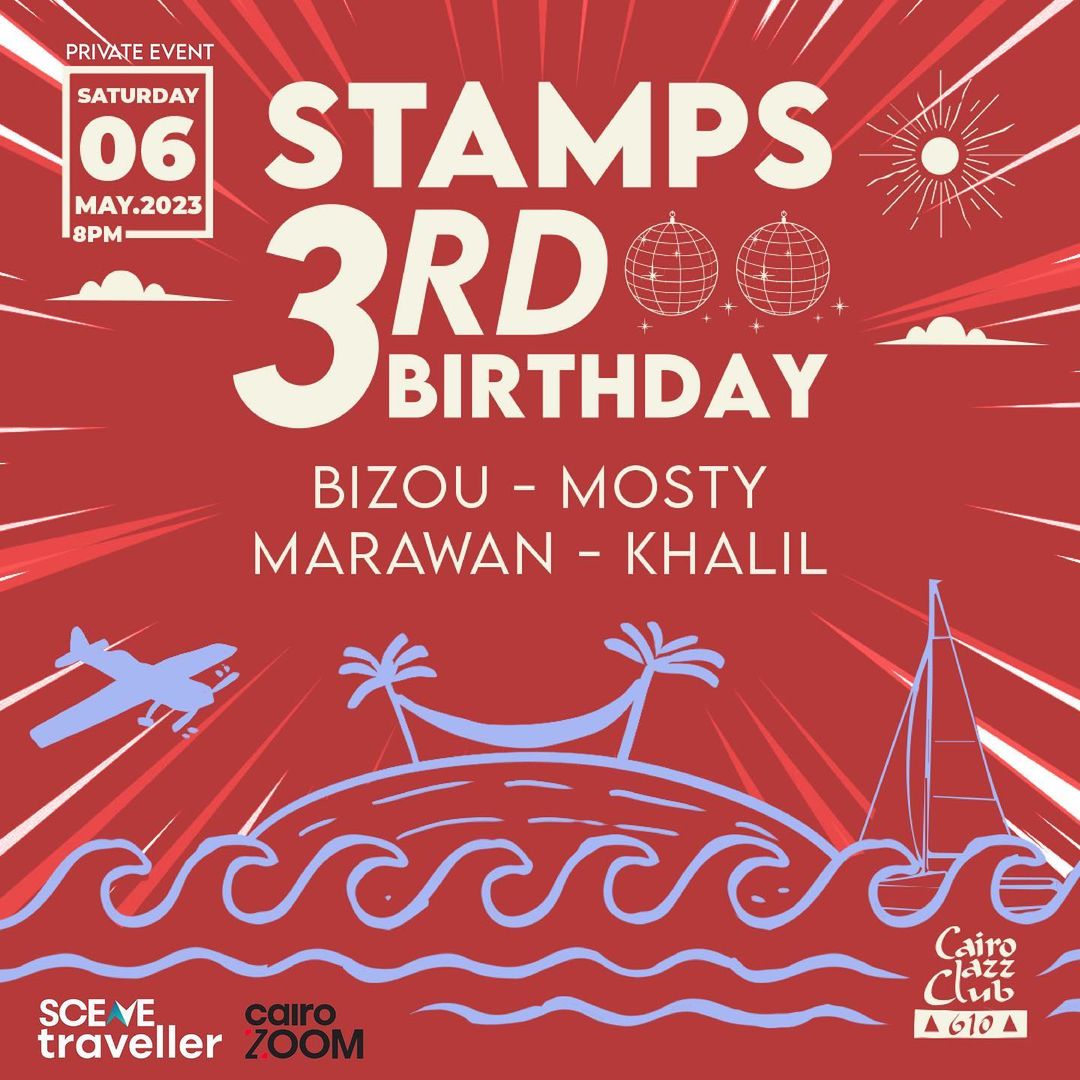 What better way to celebrate three insane years than a private event at Cairo Jazz Club 610? From Mosty and Bizou to Khalil and Marawan, an incredible lineup will join the celebration. This exclusive event is invitation-only, so Stamps' travellers should keep an eye out for their invitations.
Slapsticks at Room Art Space New Cairo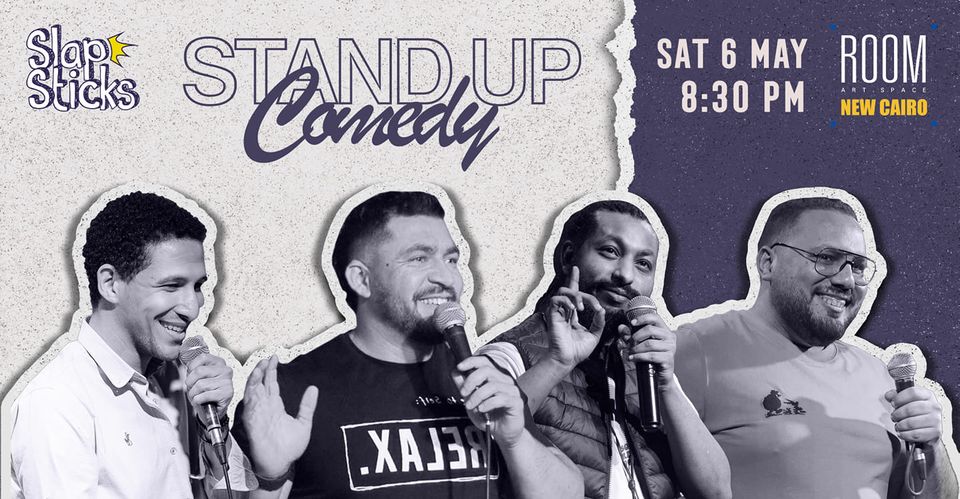 What's the best medicine for a bad day? Laughter, of course, and you can get your dose of it at Room Art Space New Cairo this Saturday with the hilarious lineup of comedians featuring Mohamed Hassanien, Fekry Tarek, Hamza Bahaa, and Ahmed Hassan. Don't miss out on this gut-busting event.
For more info, click here.