Many of us have forgotten how to adult following the long Eid vacation and are now suffering in silence after the unfortunate return to our nine-to-five jobs. Each new day back at work passed like a thousand years, making us all the happier that the week is finally over and we can return to the leisurely life we were living! This weekend, we want you to party like there's no tomorrow, and we have arranged the perfect list of events to help you do so. So, check this weekend's guide and head to the events suiting your party taste best.
Thursday
Meshwar at Cairo Jazz Club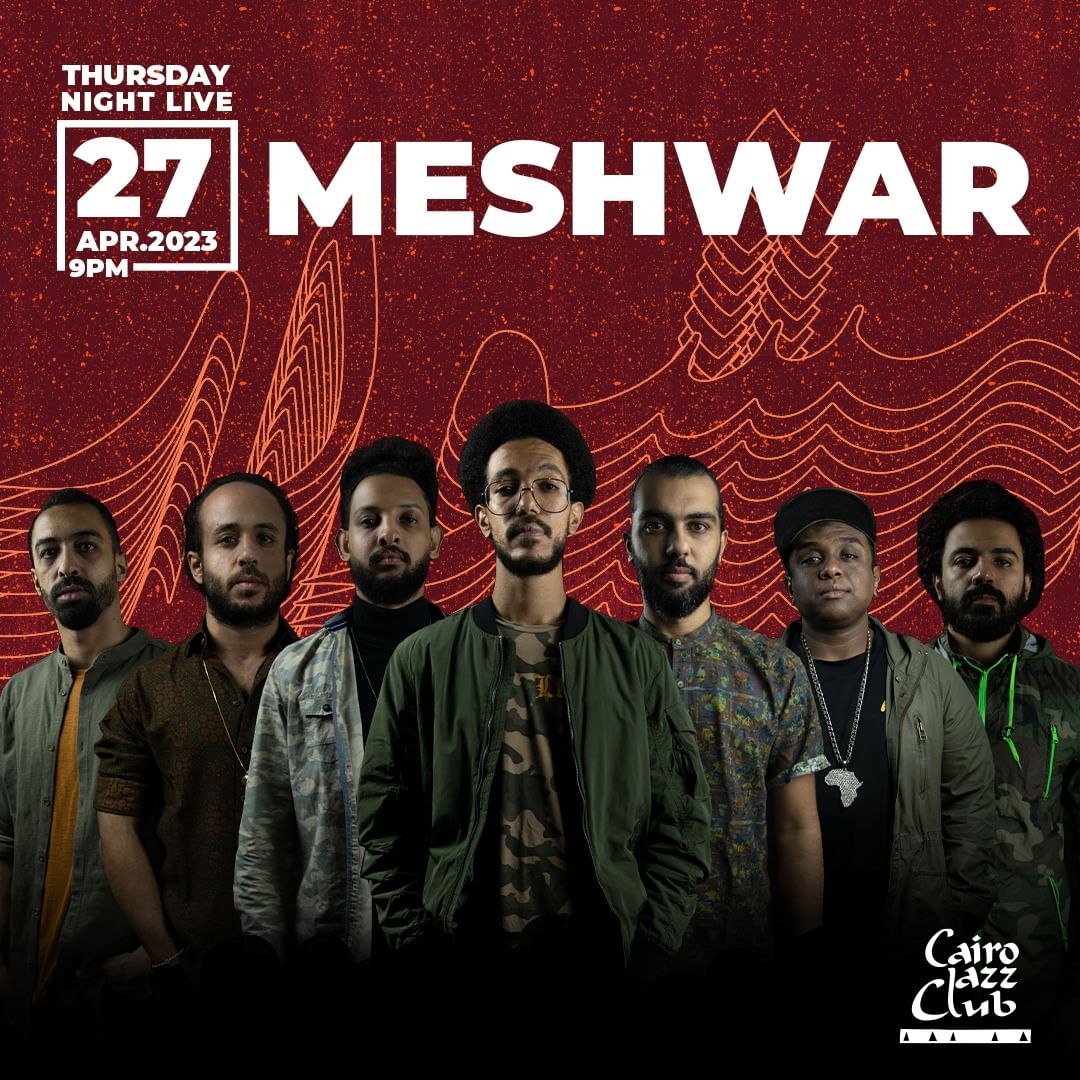 Meshwar is ready to captivate the audience with their performance this Thursday Night Live. Their signature blend of Arabic reggae is guaranteed to transport you to a state of pure love, peace, and happiness. You won't want to miss this fusion of musical styles showcasing the band's exceptional talent and unique sound!
Amorano & Junior at Cairo Jazz Club 610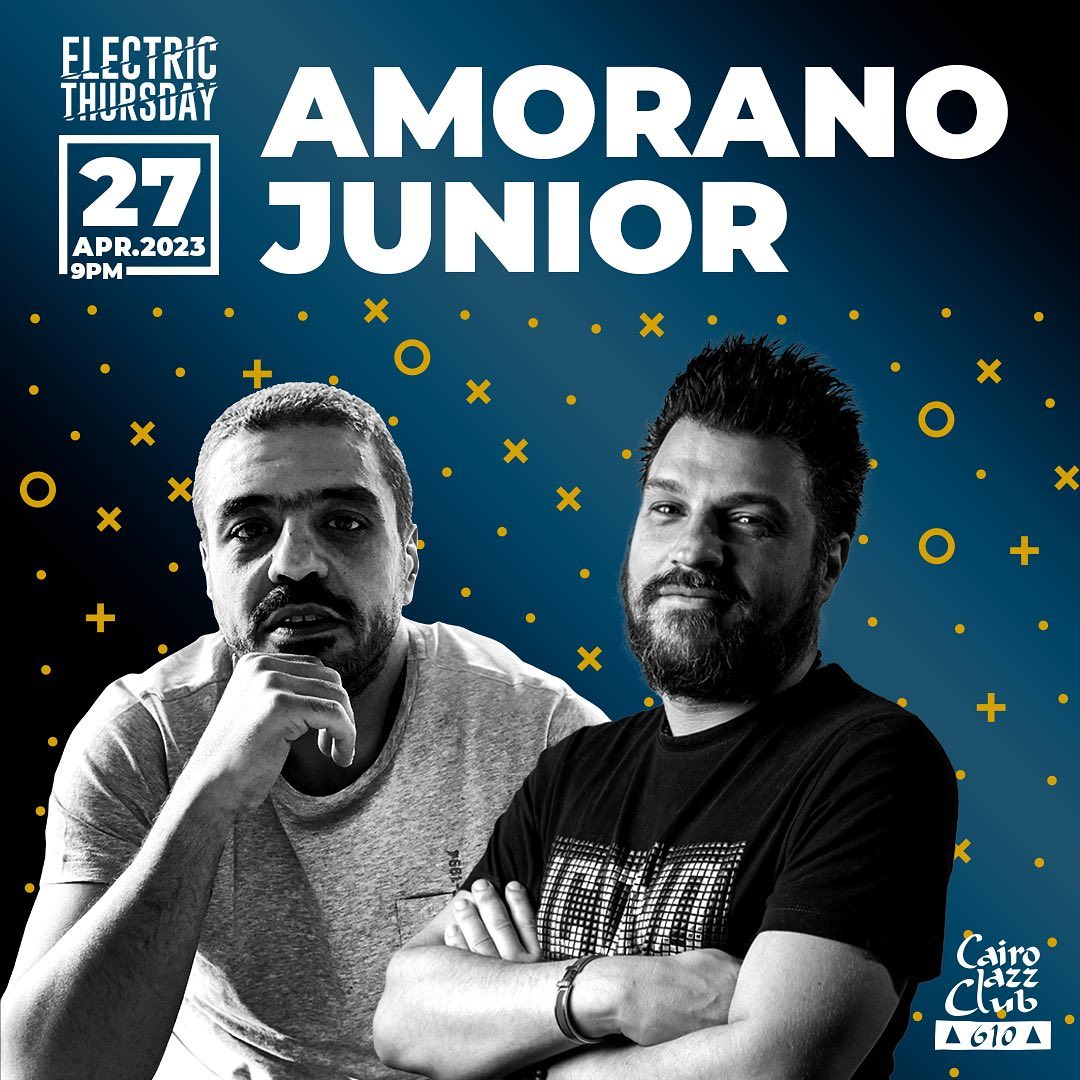 Experience an energetic start to the weekend with CJC 610's Electric Thursday. Let Amorano and Junior take you on a euphoric journey through their rhythmic house tunes that will keep your body moving all night long. This event promises to be a non-stop musical extravaganza, so be prepared to dance till you drop!
Karaoke Night at Room Art Space New Cairo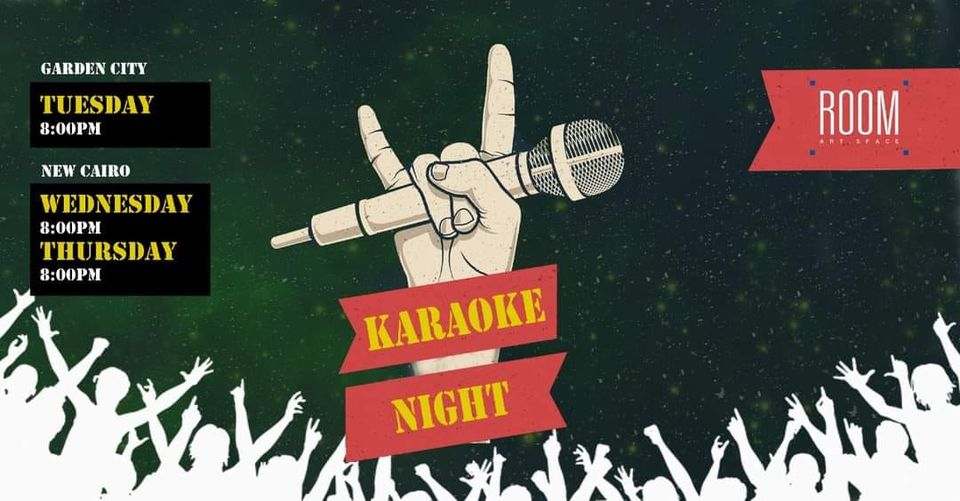 Bring you're A-game as you belt out classic hits and guilty pleasures. Whether you're a seasoned karaoke veteran or a first-timer, this is your chance to shine in front of an adoring audience. So don't miss out on the fun at Room New Cairo this Thursday.
For more info, click here.
Gaby Bishara's Sinatra Show at Room Art Space Garden City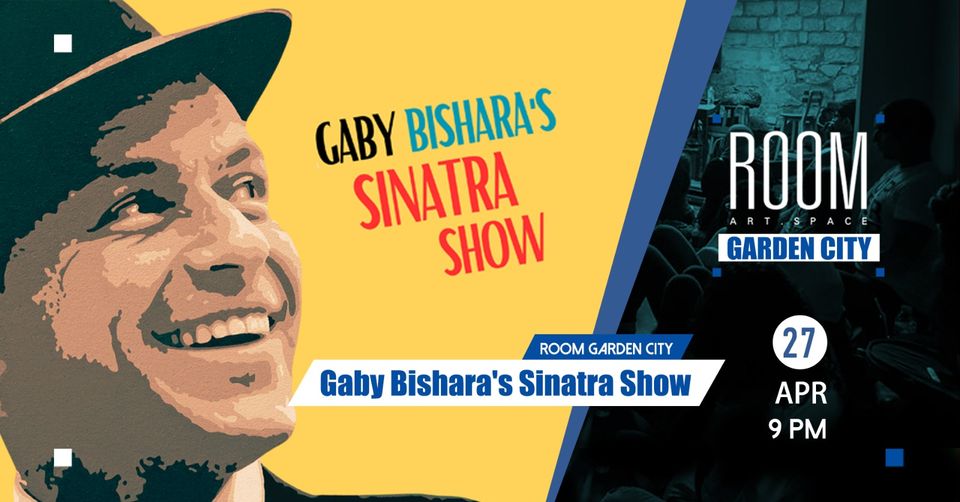 Timeless classics are the theme this Thursday at Room Garden City. Gaby Bishara and his band will take the stage to perform the unforgettable hits of the legendary Frank Sinatra. Don't miss this unique musical journey.
For more info, click here.
Angelos, Abou Samra, & &friends at Cubix El Gouna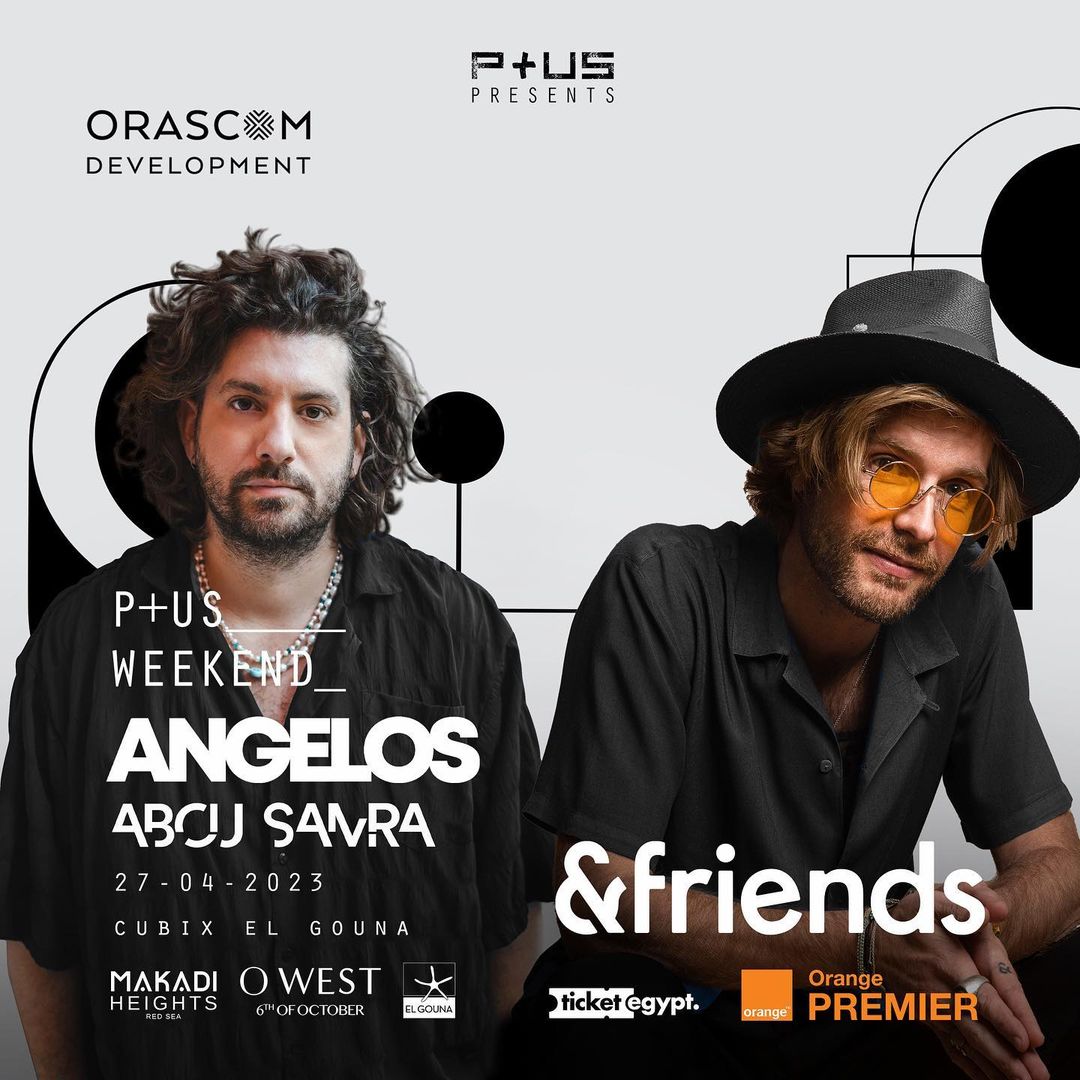 Prepare for a sonic explosion as two formidable forces collide at El Gouna this Thursday. Angelos and &friends will lead you on a euphoric voyage of captivating rhythms and heart-stirring harmonies. Egypt's very own Abou Samra will add to the magic with his unique beats. So brace yourselves for a hurricane of electrifying sound waves.
For more info, click here.
Mohasseb at Aurora El Gouna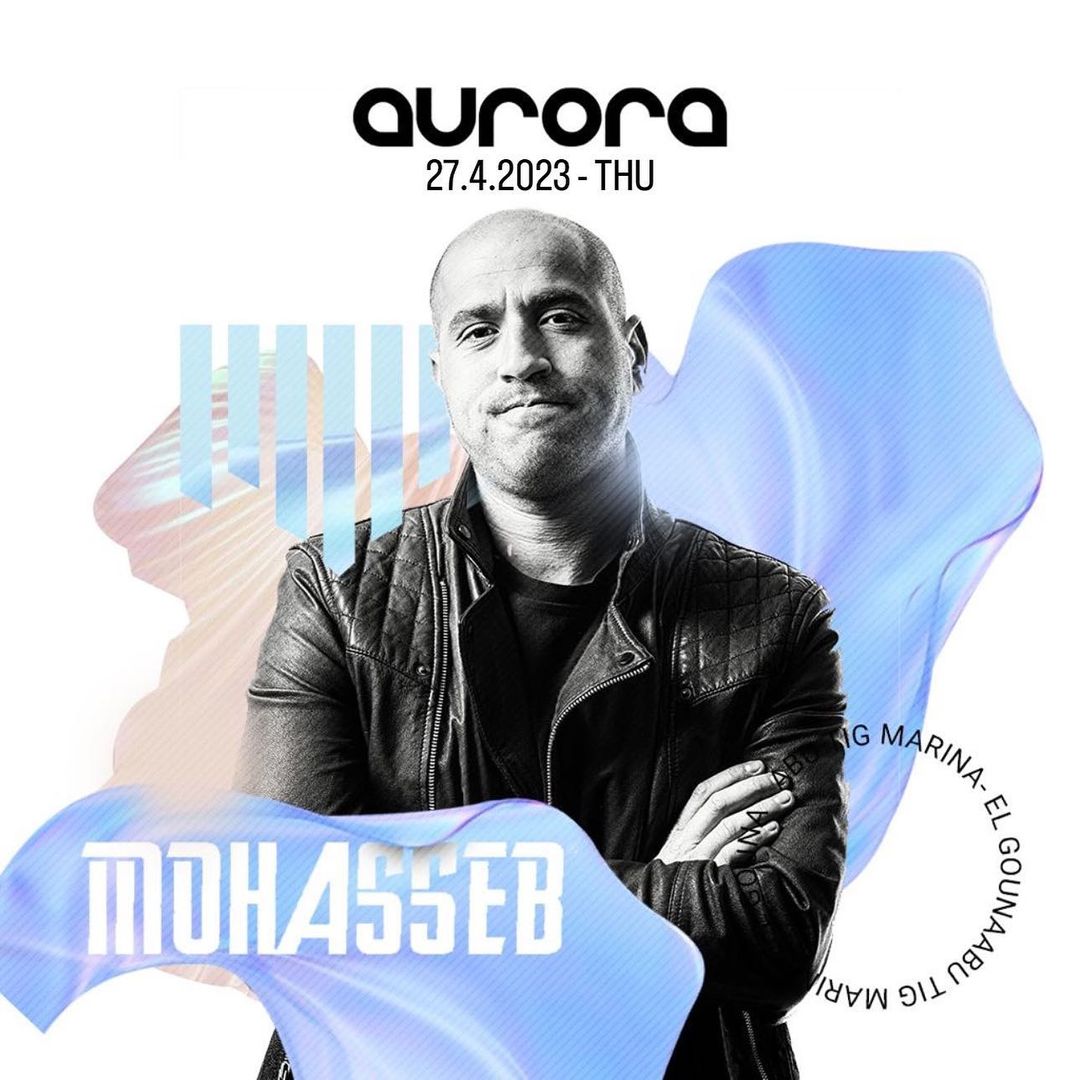 Immerse yourself in a world of music and let your soul take flight! Aurora brings you a night of pulsating beats and enchanting melodies with the talented Mohasseb. Don't miss out on the chance to create unforgettable memories this Thursday.
For more info, click here.
Zai & Shika Saber at Odin Pool House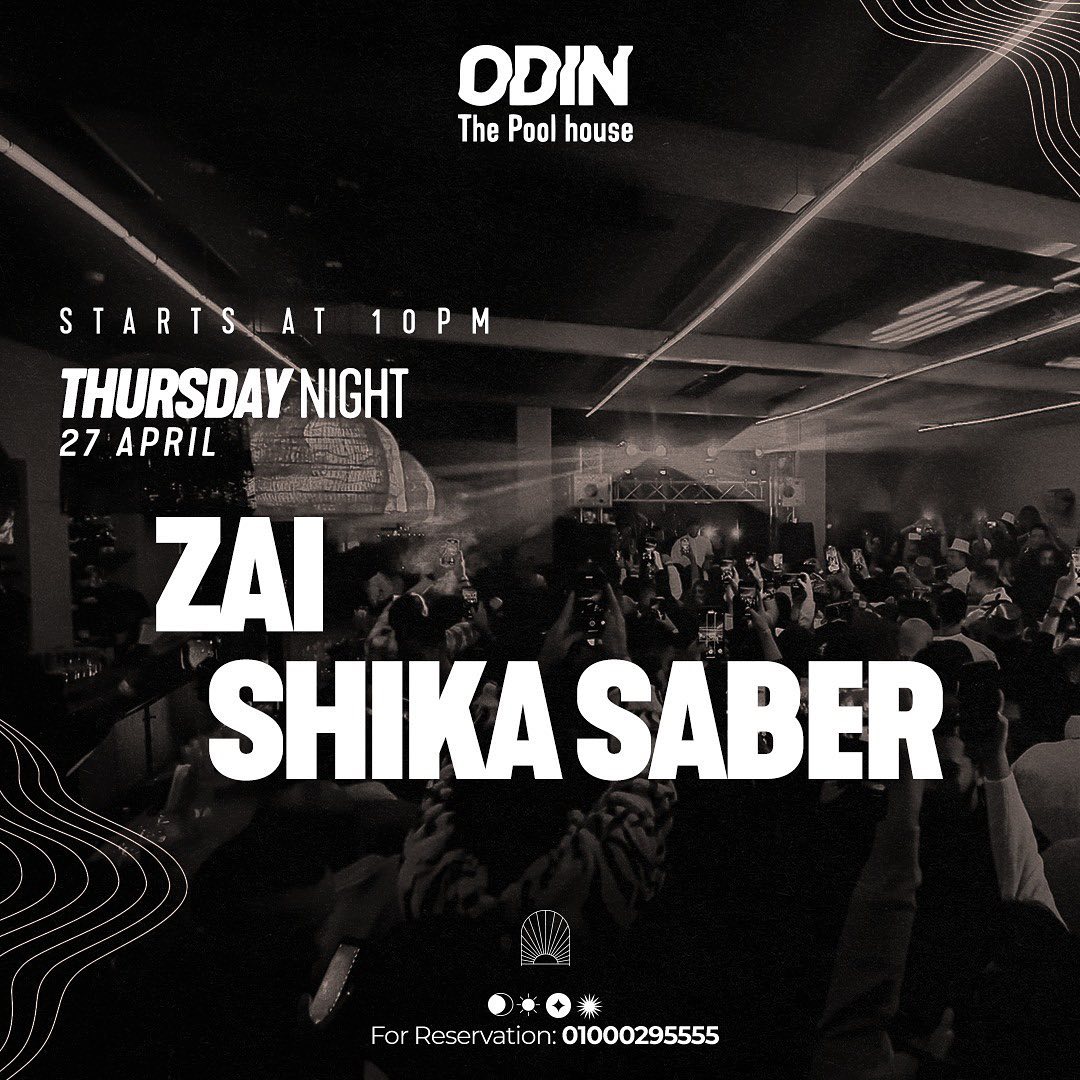 Get ready to dance the night away at Odin The Pool House. DJs Zai and Shika Saber will take over the decks this weekend, delivering non-stop beats and unforgettable vibes.
For more info, click here.
Final Request, Assem, Jimmy, & KMZ at Tempo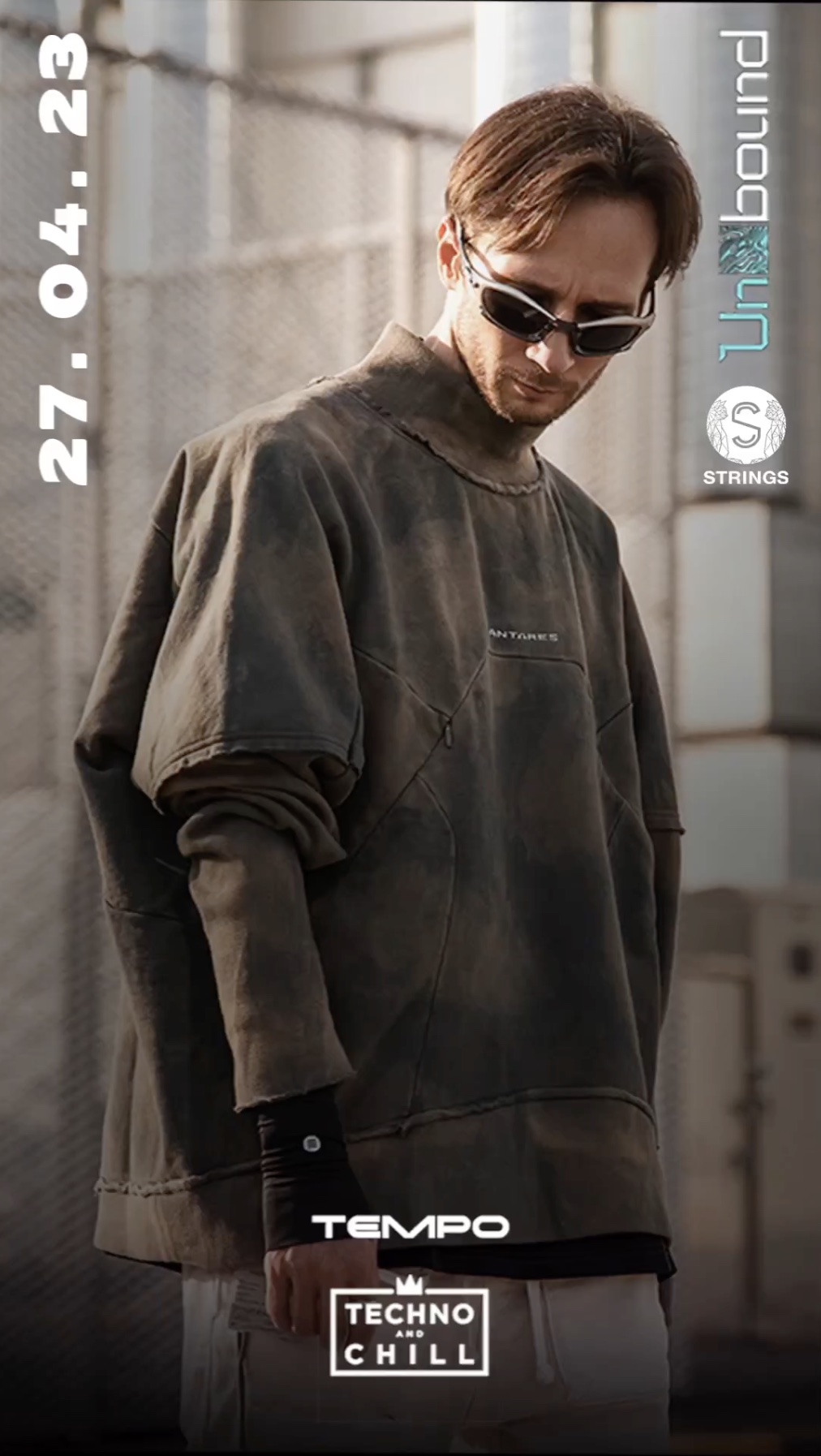 An electrifying techno experience with an incredible lineup of talented DJs will occur. Final Request, a rising star in the techno scene, will get the crowd moving with his high-energy sets. Joining him are Assem, a talented producer signed to major record labels, and KMZ, a Dubai-based DJ making waves with his unique style. Jimmy will also tune in and create an electric atmosphere.
For more info, click here.
Friday
Feel the Wind of Change at Room Art Space Garden City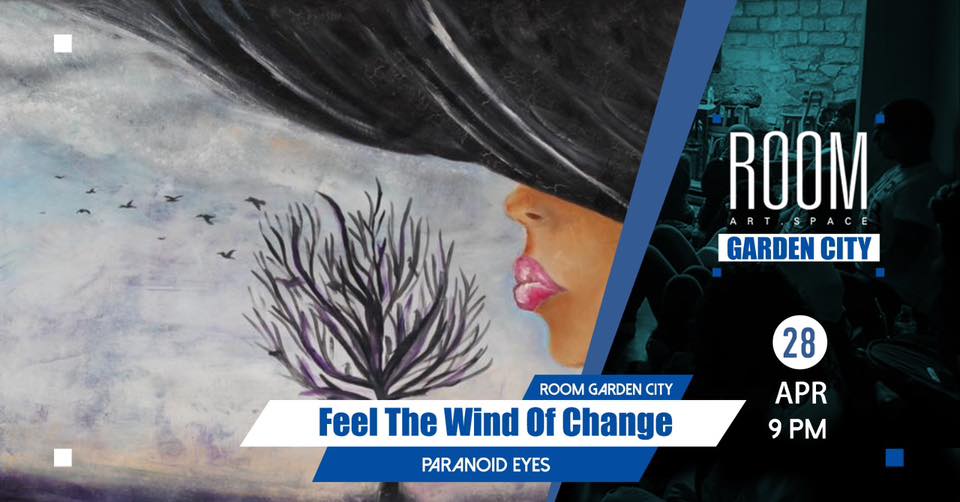 Paranoid Eyes, the Egyptian progressive rock band, is all set to take you on a psychedelic journey through the iconic music of Pink Floyd and the solo projects of David Gilmour and Roger Waters. Come and experience the magic of their passionate covers at Room Garden City.
For more info, click here.
Anis at Cairo Jazz Club 610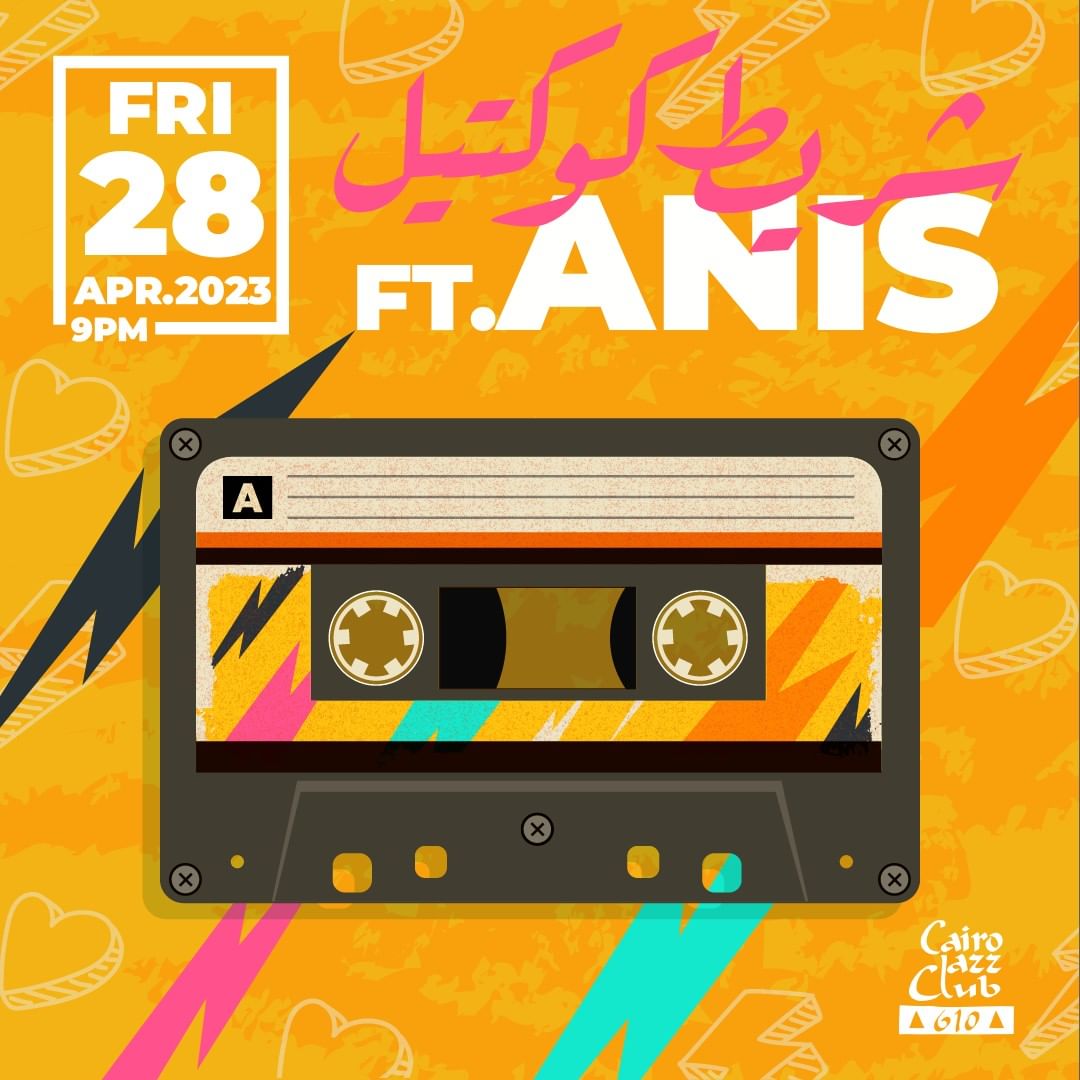 The mountain of unanswered emails, endless meetings, and deadlines you experienced after Eid surely needs a party like this to help you recharge. Call your friends and head to CJC 610 for a night of fun and non-stop music featuring your all-time favourite English and Arabic pop hits.
Pacmen & Fade Republic at Cairo Jazz Club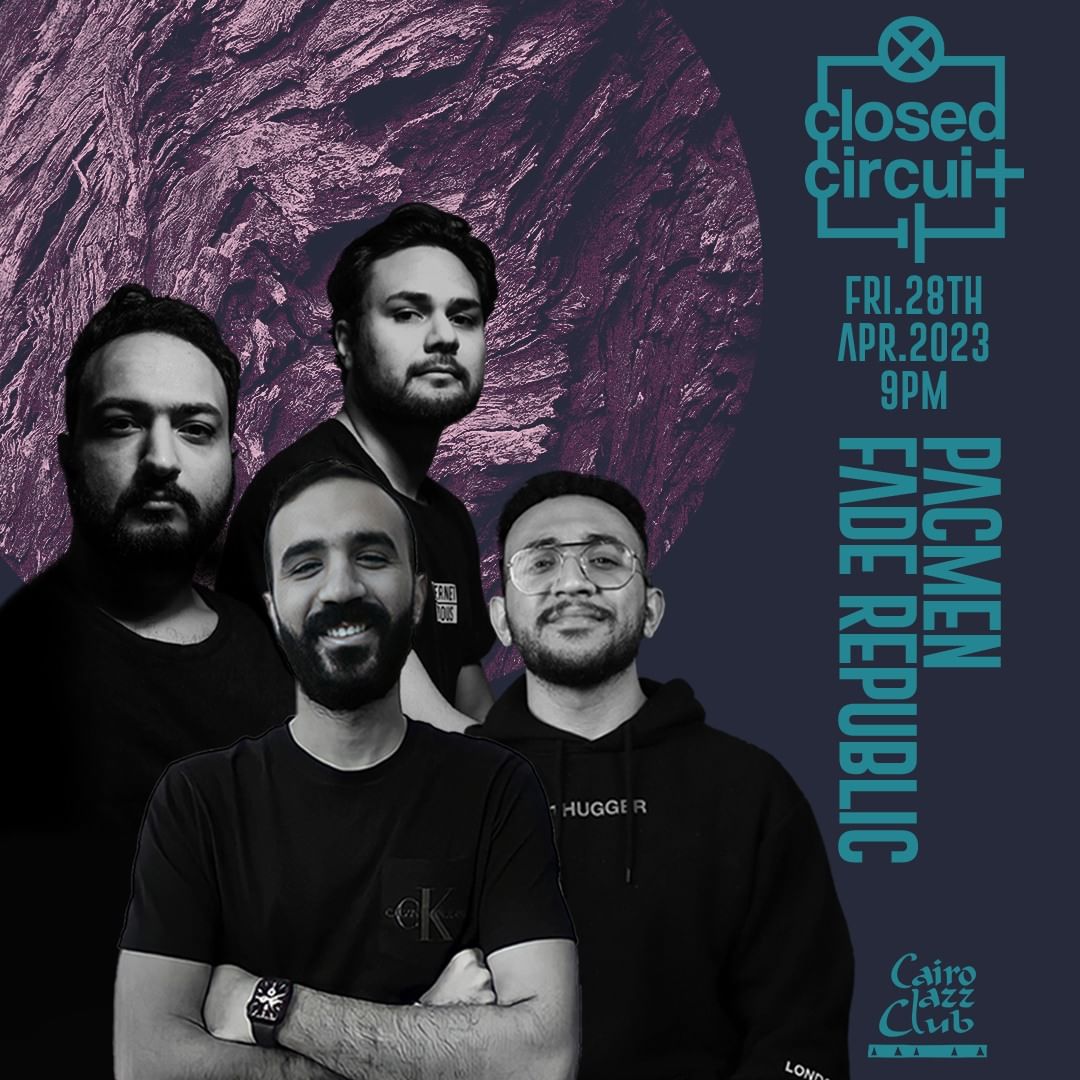 Prepare to dance the night away this Friday with the incredible DJ duo Pacmen and Fade Republic at this weekend's Closed Circuit. Their unique sound and ability to combine different genres will have the decks sizzling and the crowd moving. Don't miss this ultimate dance party at CJC!
Kash at Aurora El Gouna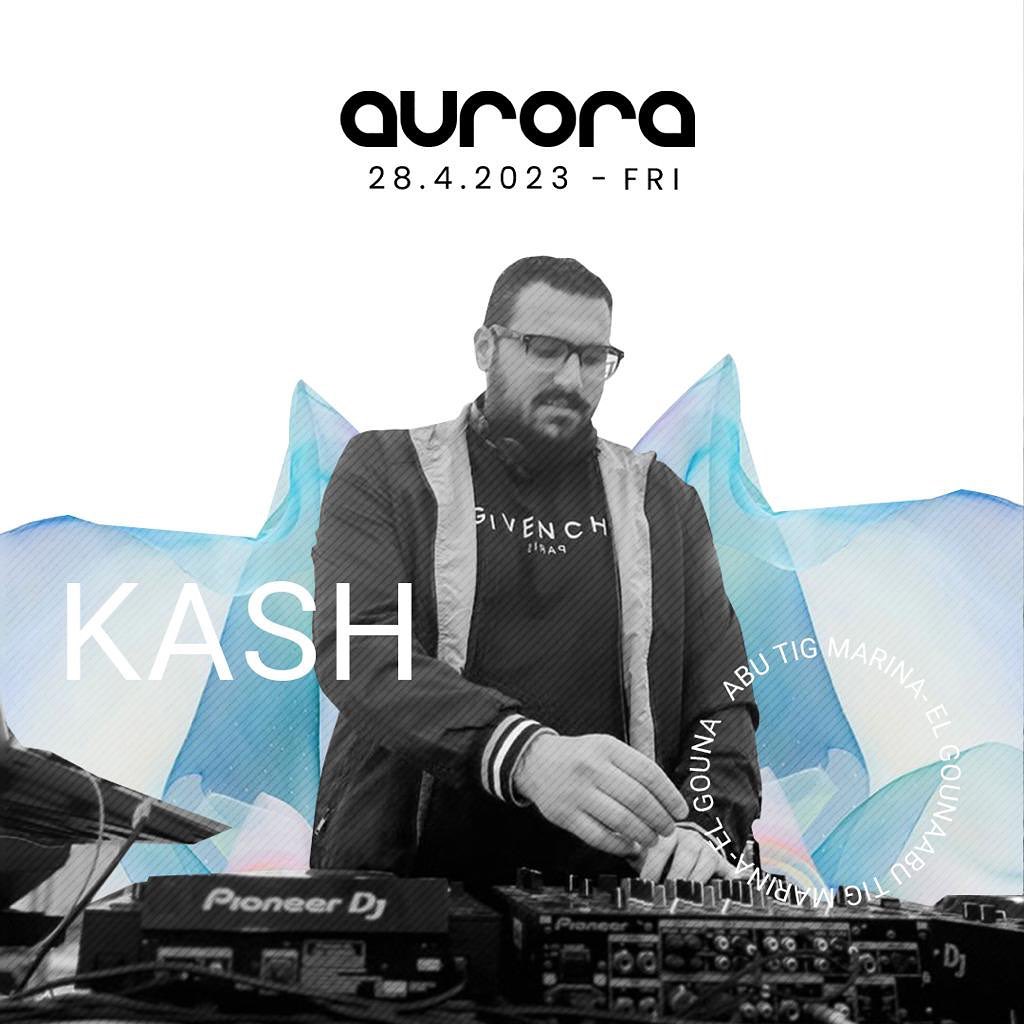 Prepare to dance until dawn! Head to Aurora this Friday for a night of chart-topping hits that will make you feel truly alive. The talented Kash will be in charge of turning up the night.
For more info, click here.
Saturday
Walad & Islam Chipsy at Cairo Jazz Club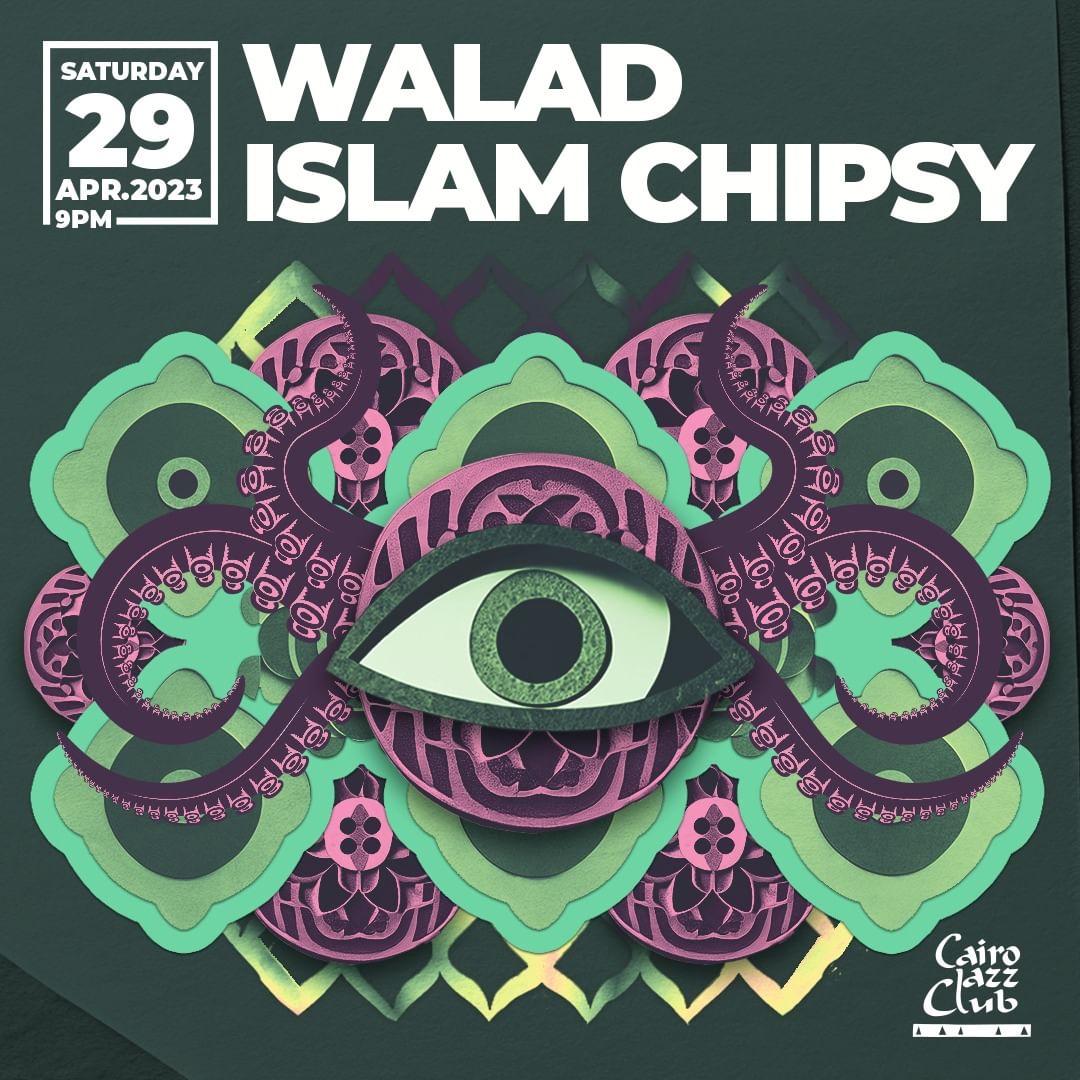 Get ready for an explosive Saturday night at CJC this Saturday. Walad will deliver an energetic set of original electronic tunes with a shaabi twist, followed by keyboard virtuoso Islam Chipsy. So take advantage of this unforgettable night of music and fun that will have you dancing and grooving all night!
Mazen's Bday Bash at Cairo Jazz Club 610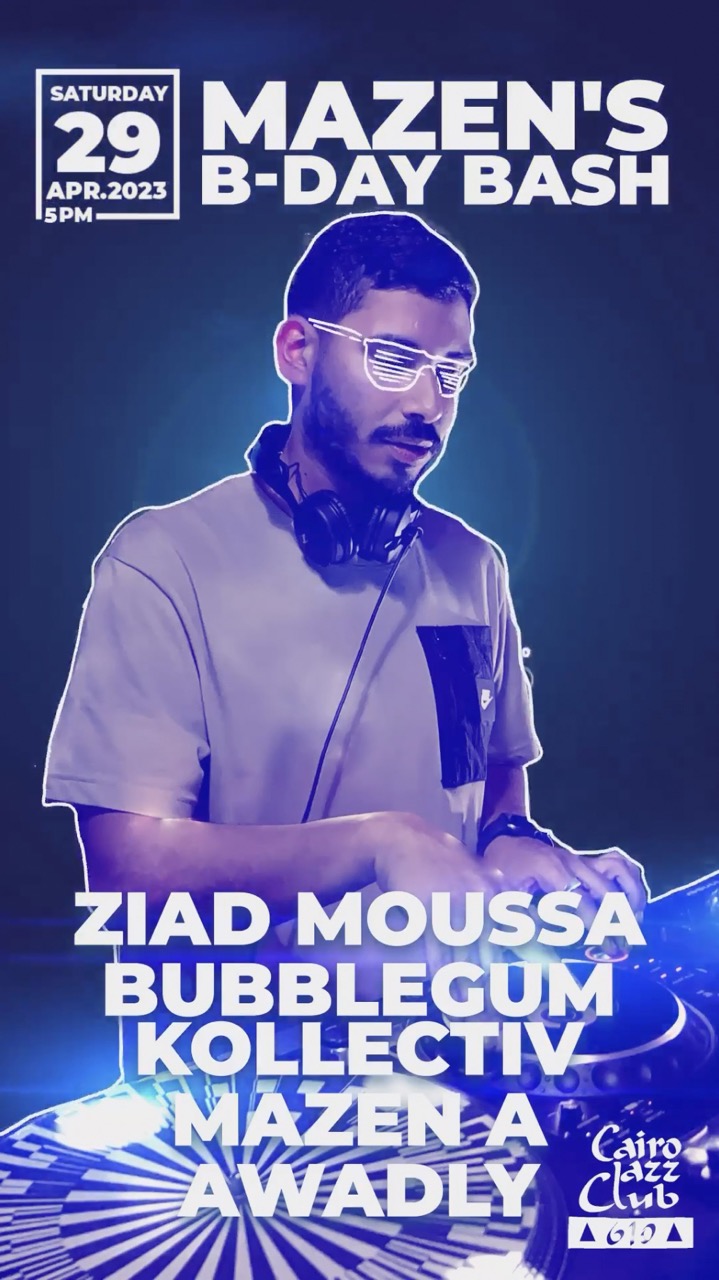 Don't miss this mega birthday celebration this Saturday. The party will be hotter than any birthday bash you have attended, with non-stop music, dancing, and enough good vibes to make a monk breakdance. The massive lineup of Bubblegum Kollectiv, Ziad Mousa, and Awadly will make you shimmy, shake, and twerk till you drop.
AMK at Aurora El Gouna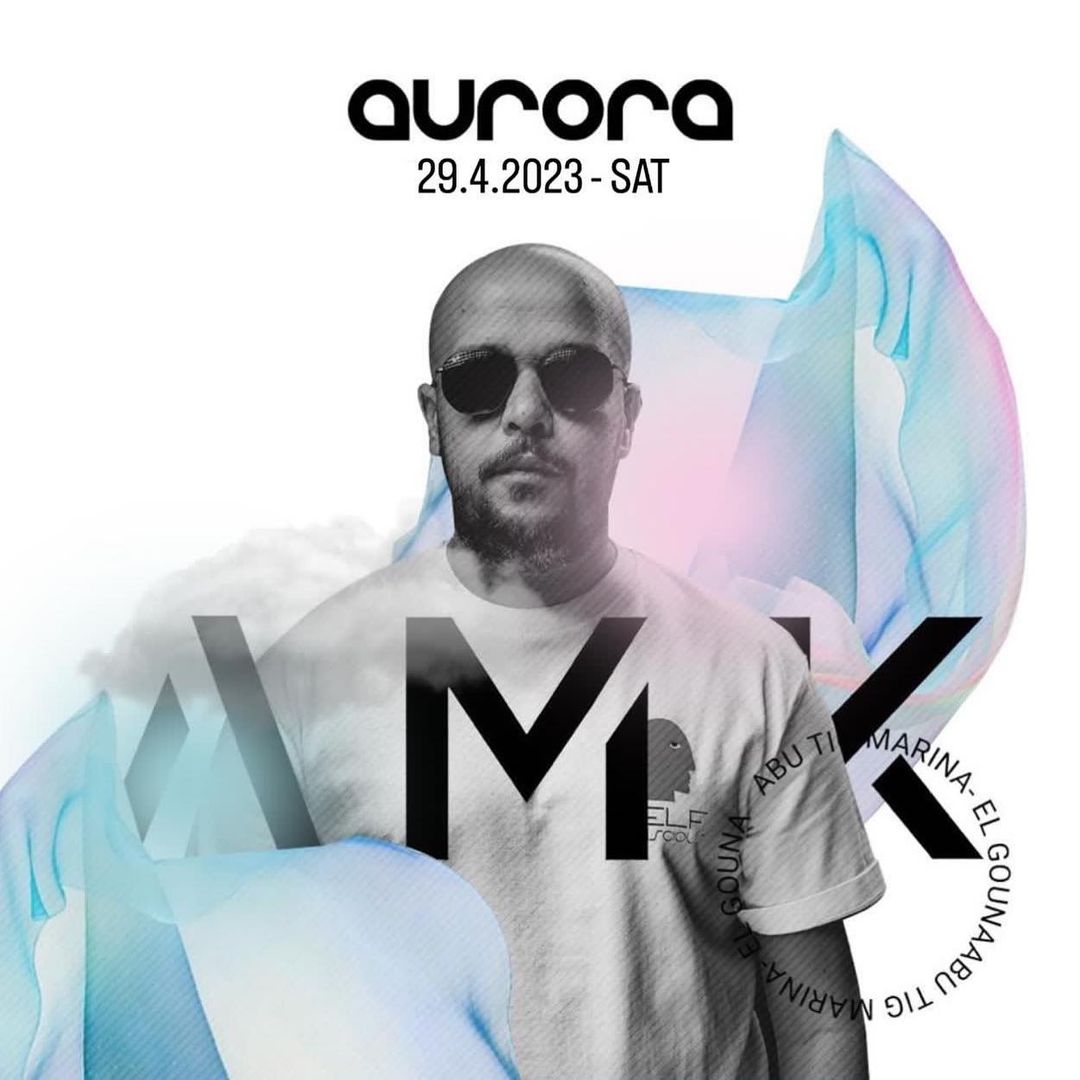 AMK will bring his hottest tracks to the Red Sea paradise of Gouna, promising a night of non-stop dancing, good vibes, and unbeatable beats. So let the rhythm take over, and be ready for the time of your life.
For more info, click here.