One more week has passed, and we all need a good rest. Although lounging on your couch all weekend sounds relaxing, missing out on the fun will leave you in a constant state of FOMO. So don't let your co-workers share their fun party stories without you; make your own memories with your loved ones at one of the exciting events we've gathered for you in this week's weekend guide. So what're you waiting for? Start making your reservations!
Thursday
Wala Fel Ahlam at Kasr El Nile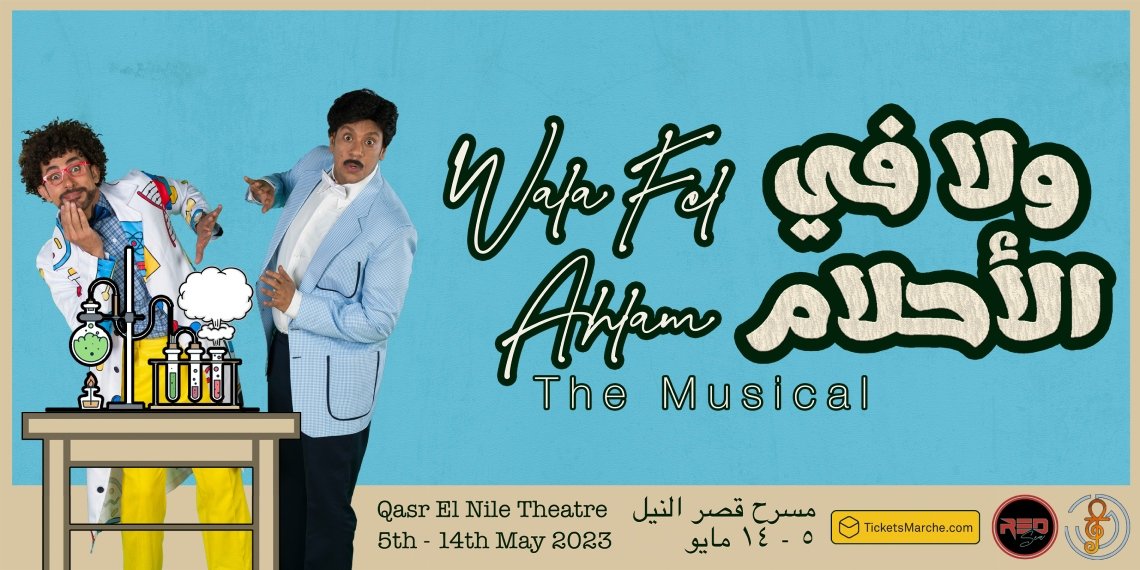 In this romantic comedy set in the 60s, two brothers concoct a chemical potion that enables them to escape their mundane lives and live out their fantasies. But when they both fall in love with the same woman, their potion-induced dreams clash with reality, leading to hilarious and heartwarming consequences. Don't miss a chance to watch this play performed live this Thursday.
For more info & tickets, click here.
Inside The Blue Balloon at Room Art Space Garden City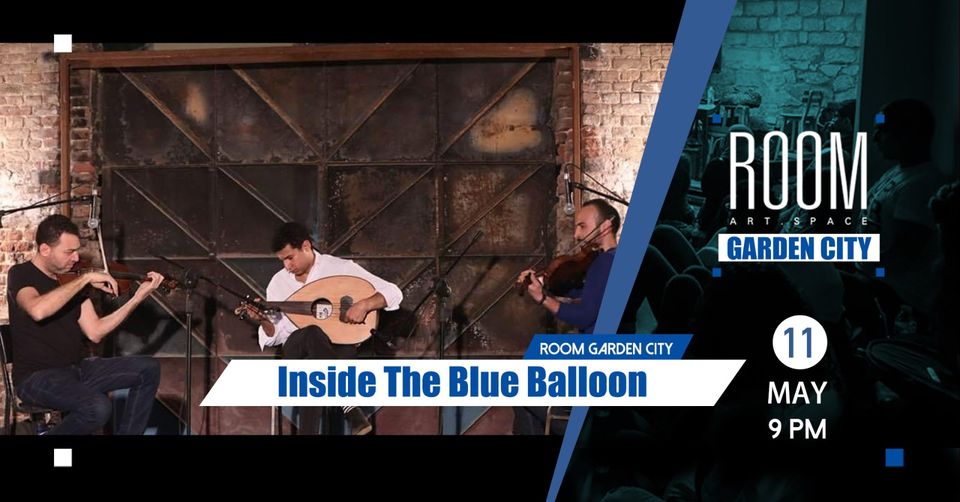 Join Ayman Asfour, Andrew Nasser, and Aly Eissa for a night of enchanting violin music at Room Garden City this Thursday. Let their harmonies take you on a journey of soulful melodies and breathtaking performances.
For more info, click here.
Baset B2B TNY at Odin The Pool House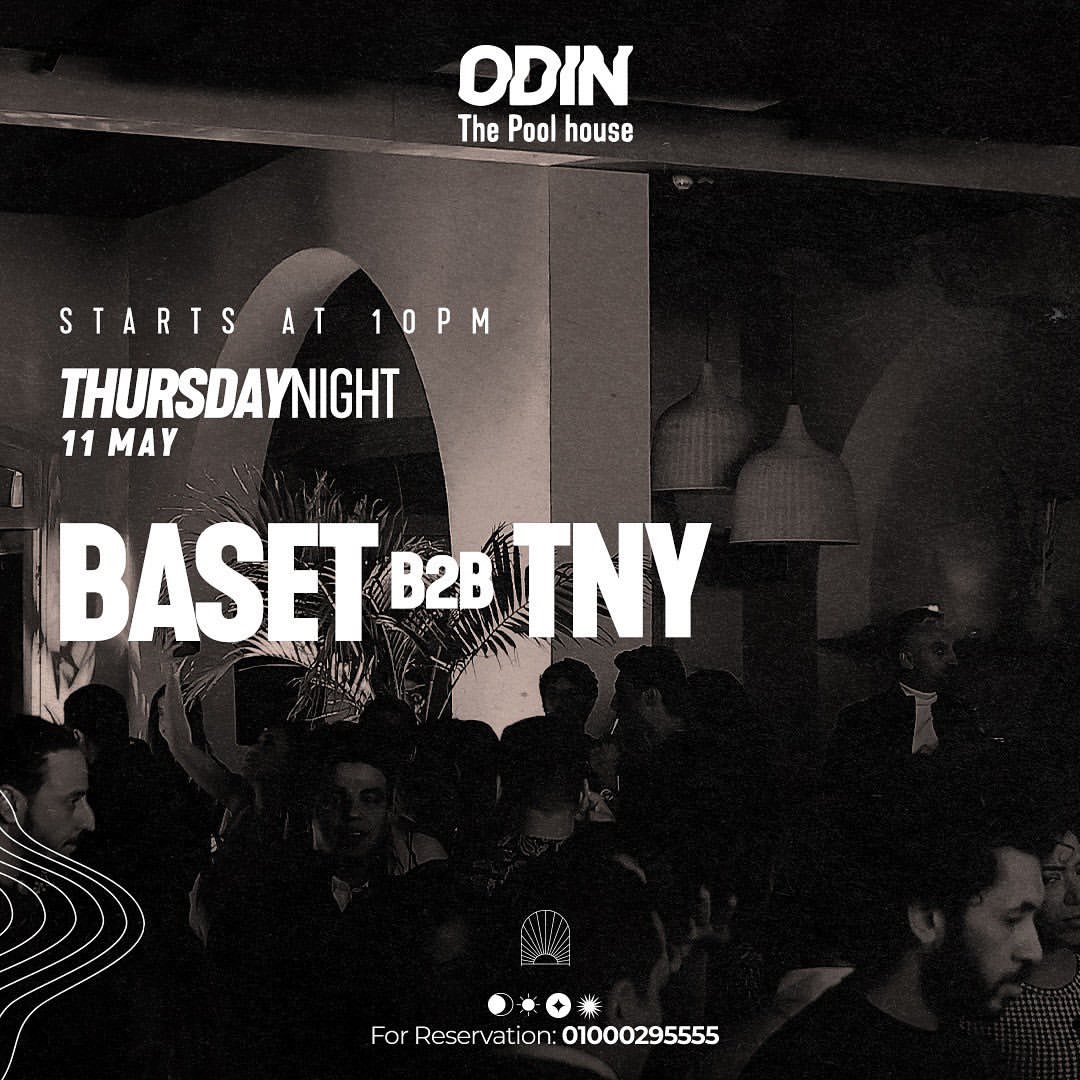 This Thursday, Baset and TNY are teaming up for an epic back-to-back music extravaganza that will have you dancing your heart out all night. Catch the fun and make your reservations now.
For more info, click here.
Zai & Lil Maesta, Dozee, & Shika Saber at Cairo Jazz Club 610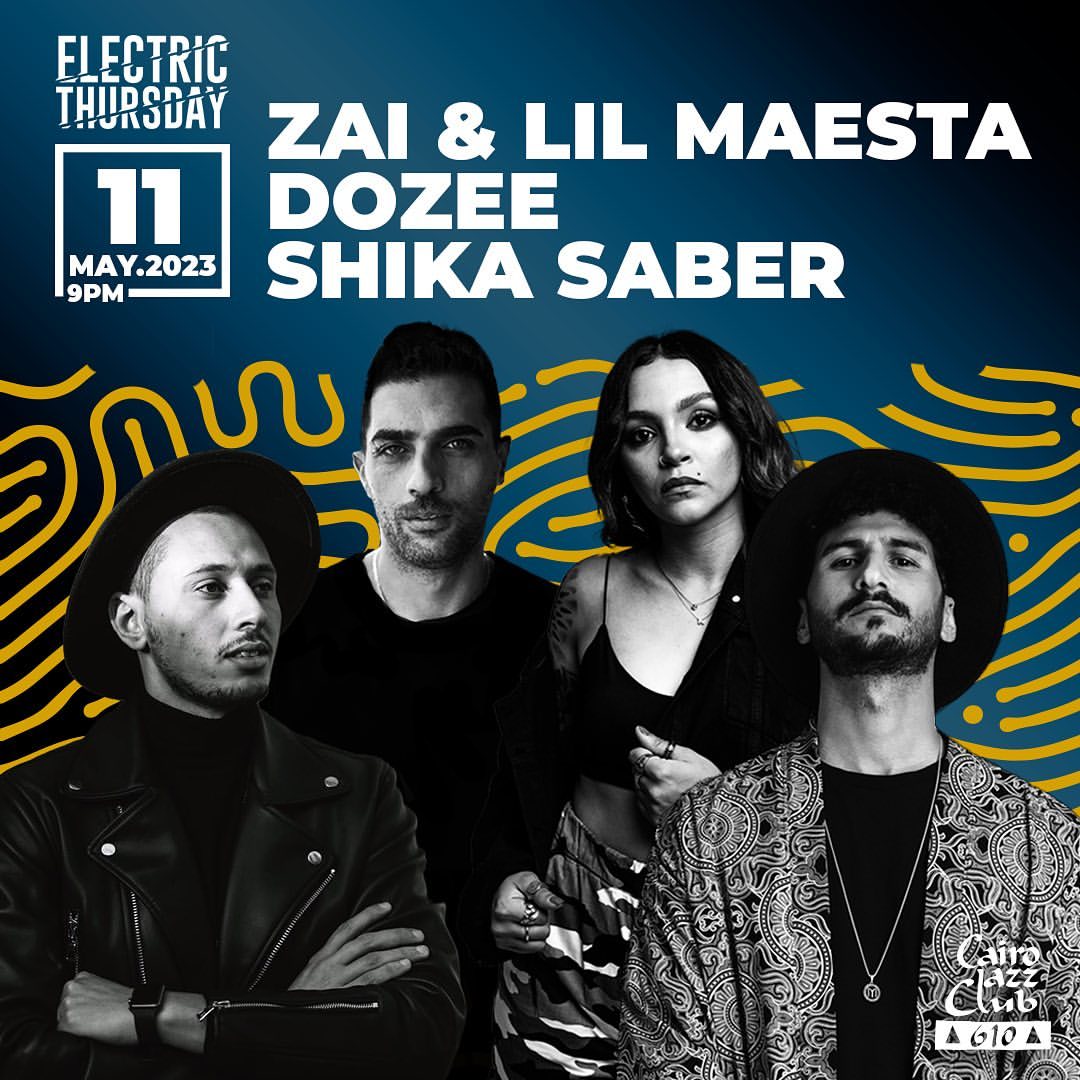 Are you ready to feel the rhythm and get lost in the beats of melodic house and techno music? Then, join this weekend's Electric Thursday event with Zai, Maesta, Dozee, and Shika Saber at CJC 610.
Omar El Fayoumi at Picasso Art Gallery       
                                                
Come see "Faces and Cafes", a solo exhibition by the famous artist Omar El Fayoumi. His pieces beautifully portray cafe-goers' emotions and actions, drawing inspiration from his childhood memories. Don't miss out; the exhibition will be open until May 27th.
For more info, click here.
Safwat Abbas at Ubuntu Art Gallery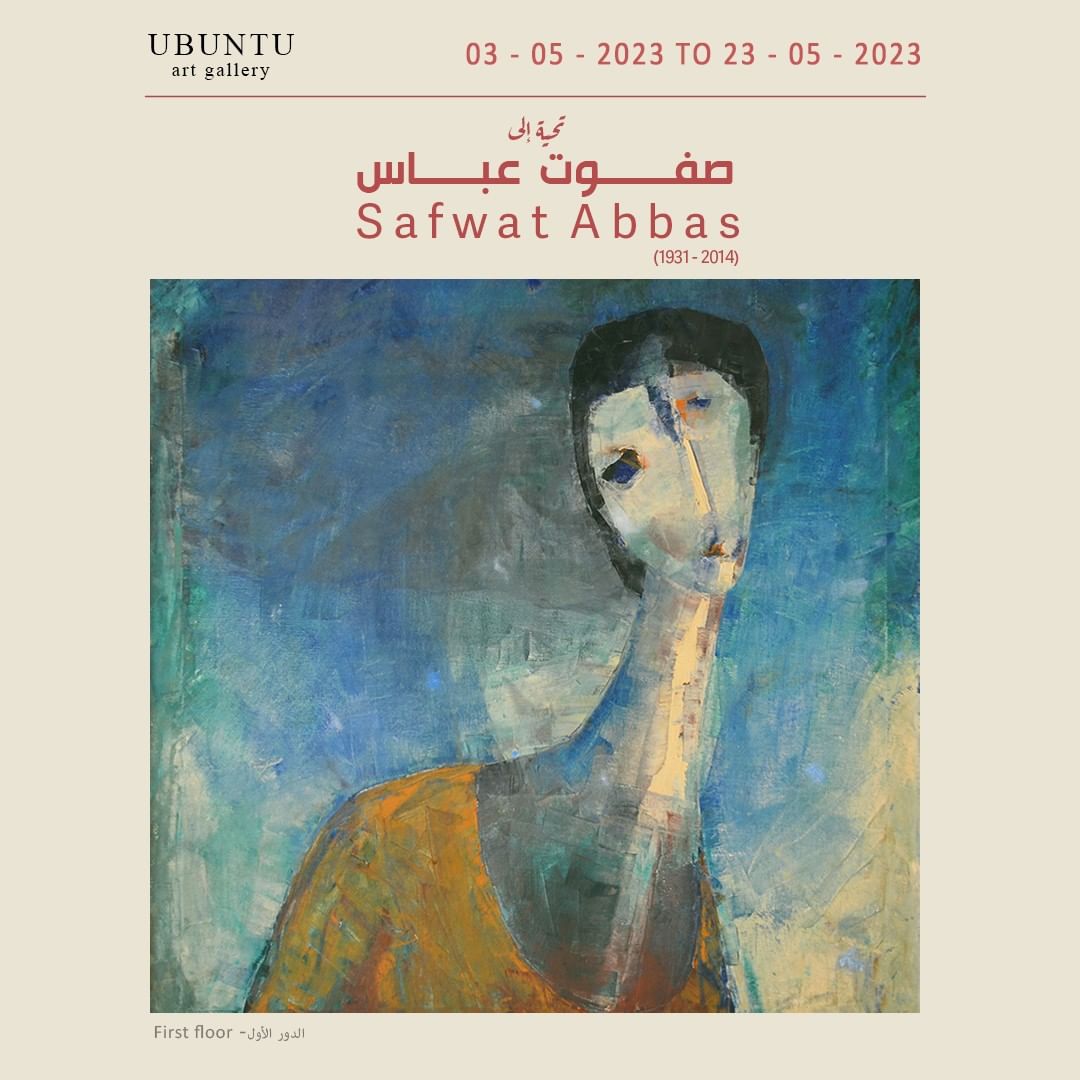 The Ubuntu Art Gallery is showcasing the remarkable artworks of the late Safwat Abbas as a tribute to his legacy. The exhibition is open to the public until May 23rd.
For more info, click here.  
Indian Night With Chef Ahmed Salama at The Cooking School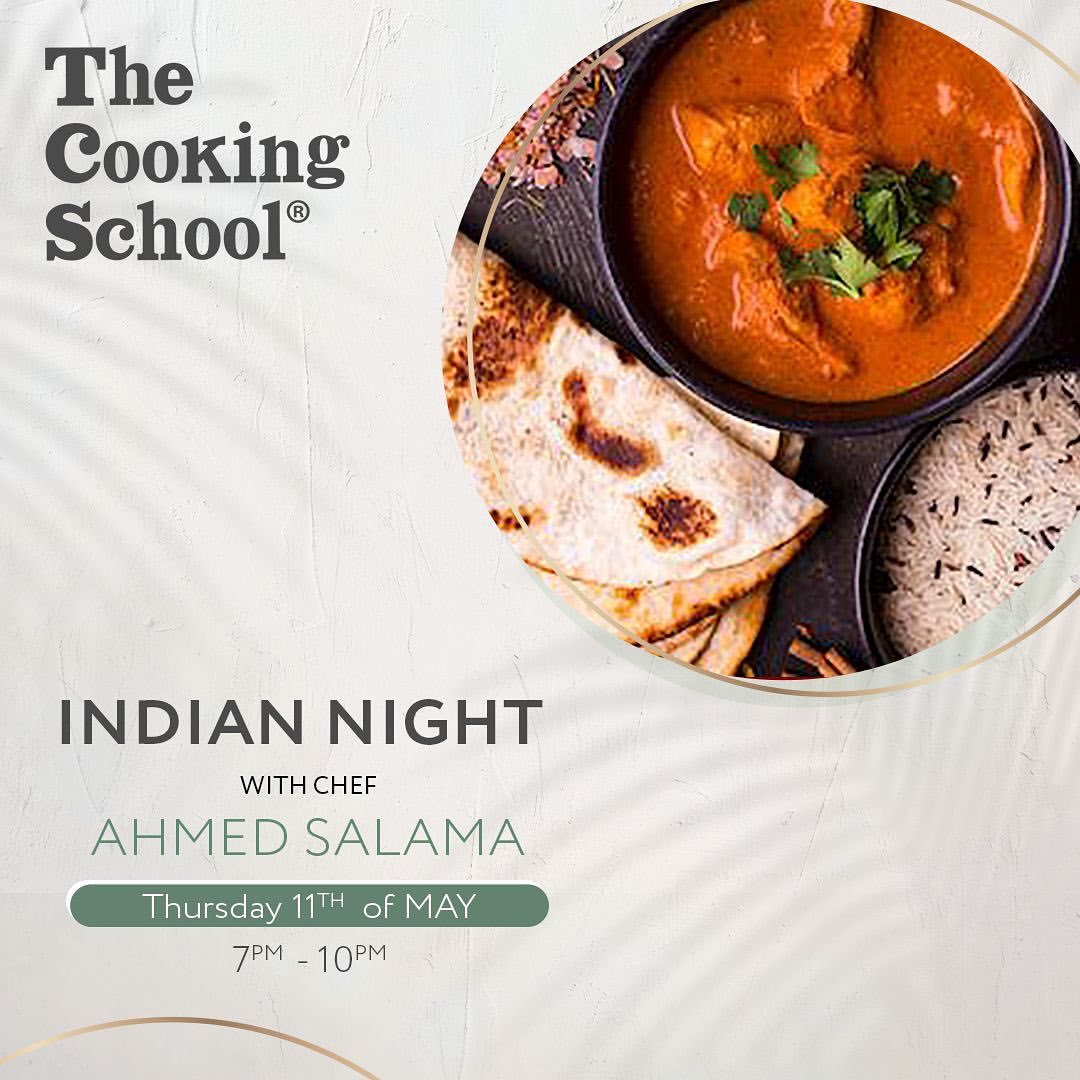 Join chef Ahmed Salama for a hands-on cooking class and discover the vibrant flavours of India. Learn to make delicious paratha bread, chicken masala, and sweet gulab jumun, impress your taste buds, and make Amitabh Bachchan proud!
For more info, click here.
Adel Moustafa at Zamalek Art Gallery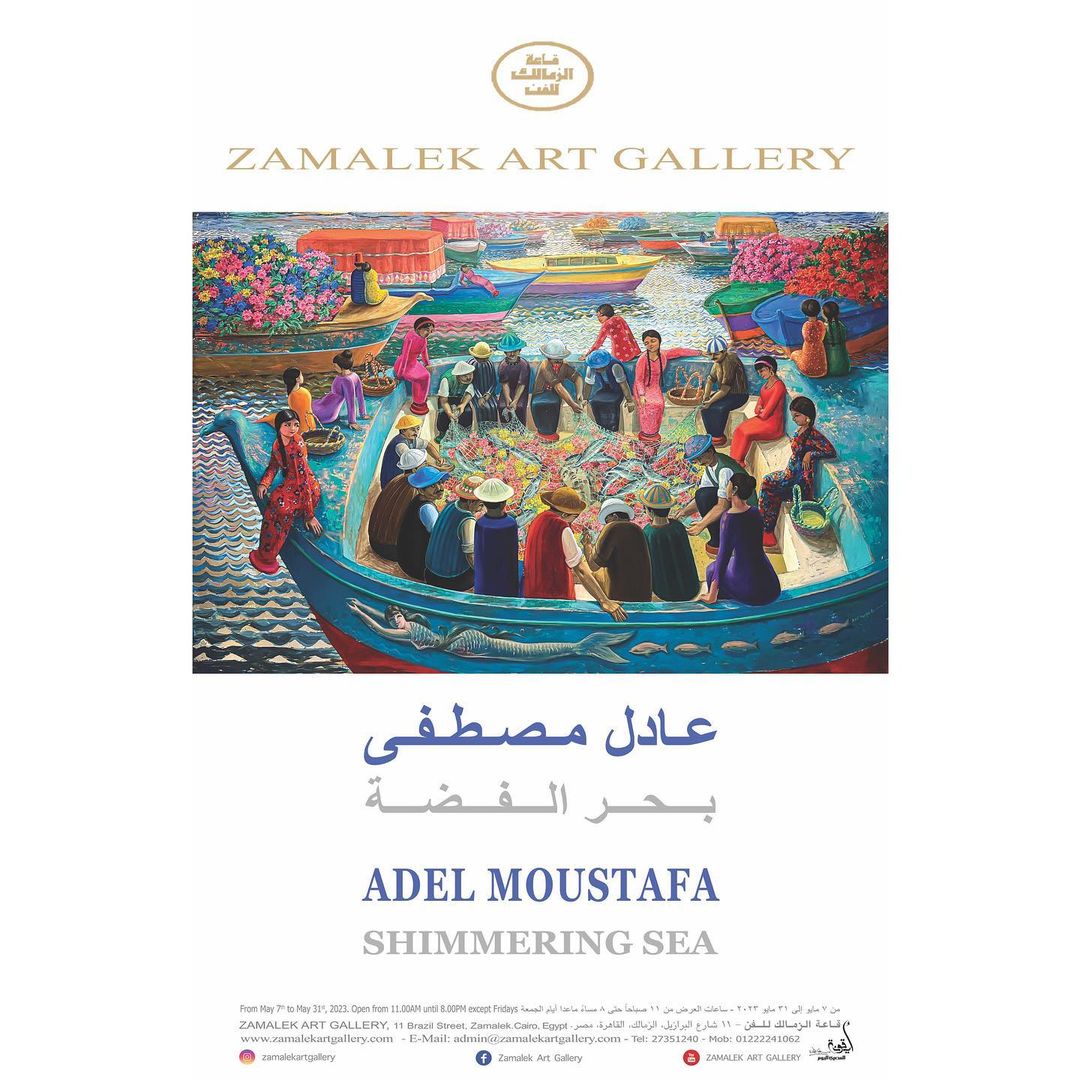 Experience the magic of Adel Moustafa's "Shimmering Sea" exhibition at Zamalek Art Gallery. Explore the fantastical world of the nostalgic Alexandrian North Coast through the artist's unique lens and discover the hidden beauty of ordinary moments in the area. The exhibit will be available until May 31st.
For more info, click here.  
Friday
Ehab Tawfik & DJunkie at Cairo Jazz Club 610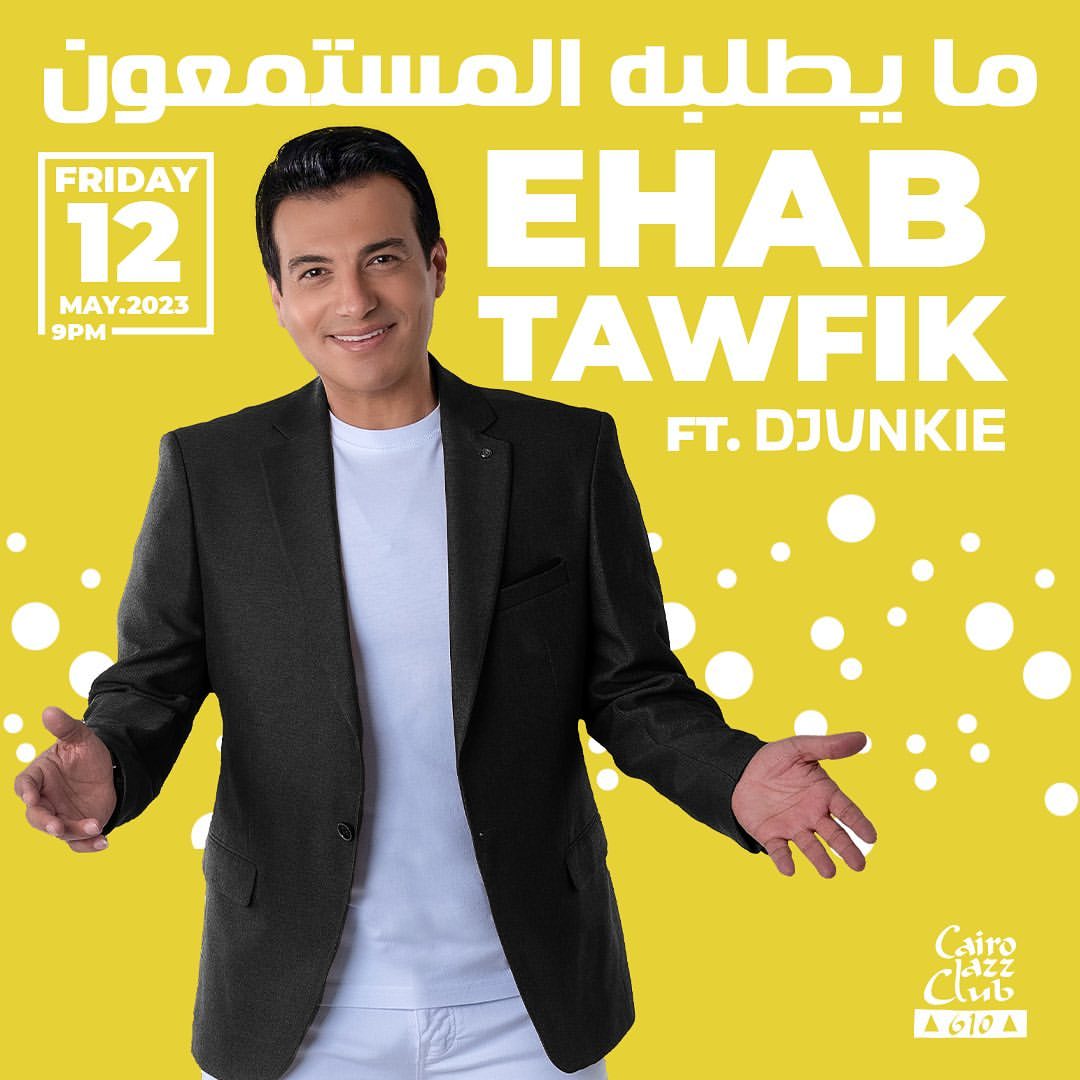 The ultimate nostalgia trip is happening this Friday at CJC 610. Ehab Tawfik is back to make you swoon with his timeless hits, followed by DJunkie, who will play all your favourite '90s tracks.
Hun-Zi, Noubi, & Yo-Lan-Da at Cairo Jazz Club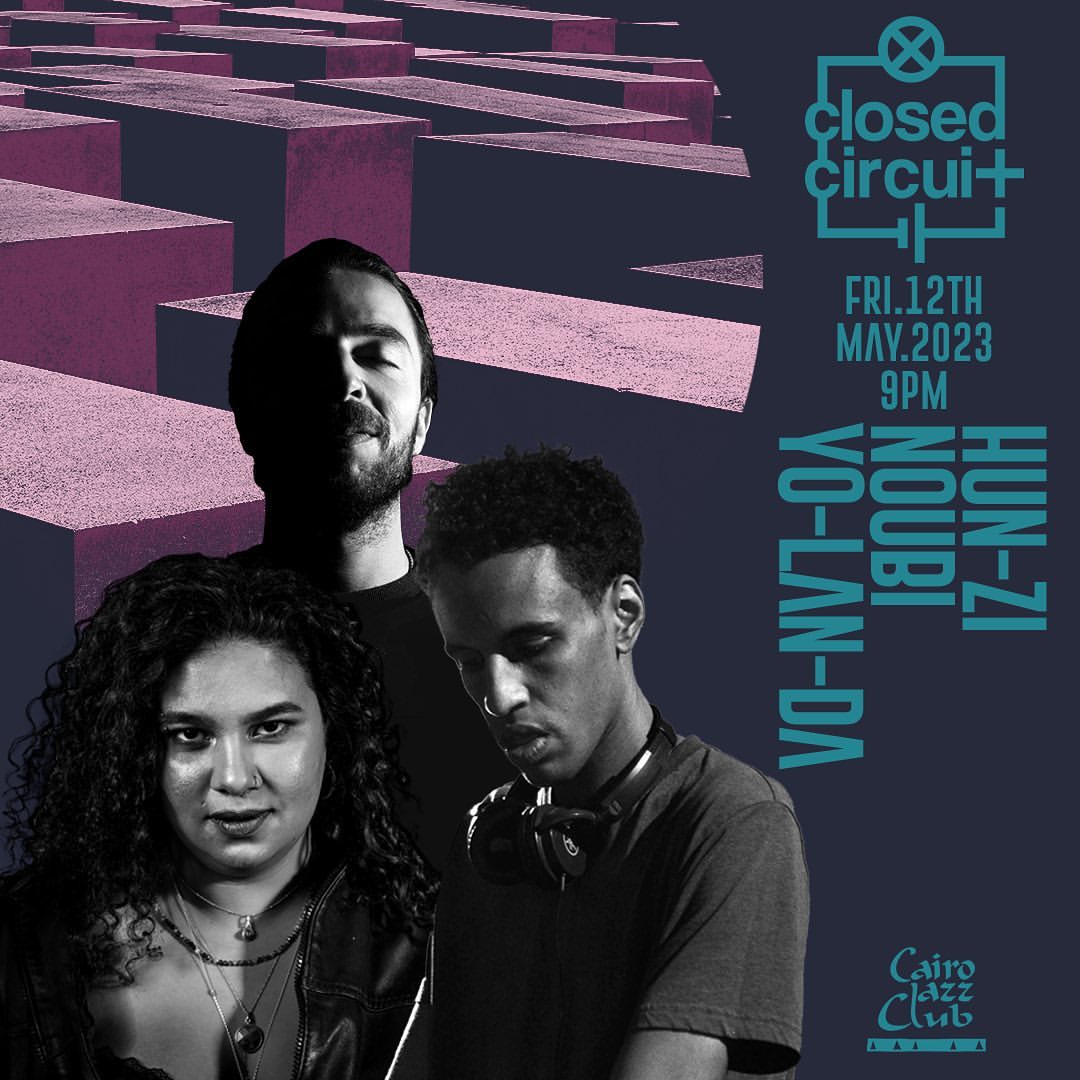 Experience a fusion of organic house and progressive beats with Hun-Zi, Noubi, and Yo-Lan-Da. So take a break from the week's stress and call your friends to join you for this fun night at CJC.
Feel the Wind of Change at Room Art Space Garden City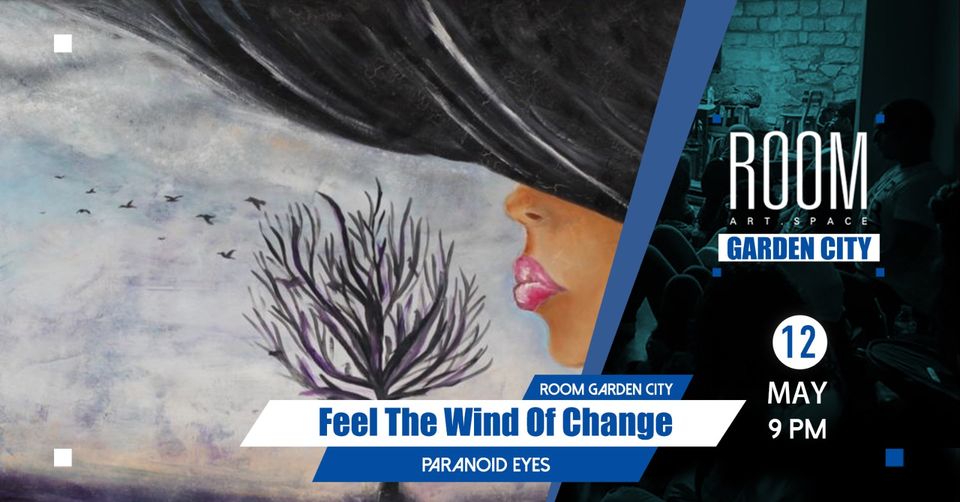 Are you ready to rock like a brick in the wall? Don't be comfortably numb and join Paranoid Eyes, the Egyptian progressive rock band, for an exceptional Pink Floyd tribute. They'll have you jamming to tunes from David Gilmour and Roger Waters' solo projects.
For more info, click here.
Amr Diab at The American University in Cairo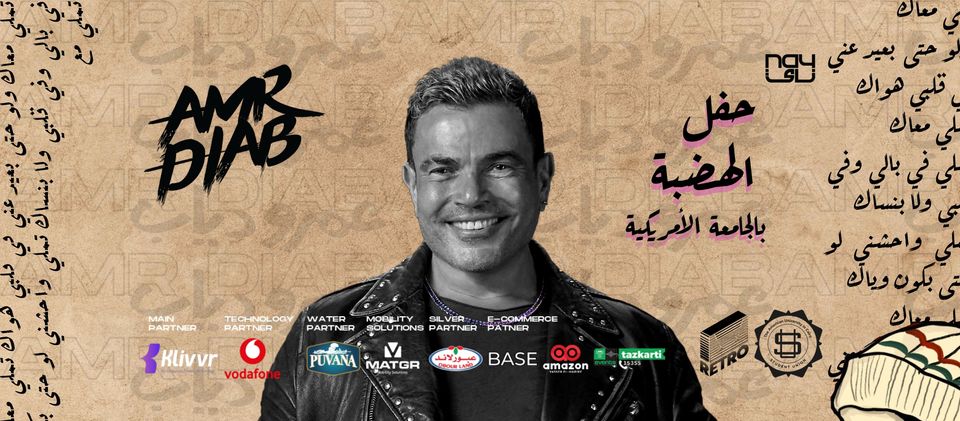 Join the celebration of Amr Diab's 40-year legacy with an exclusive concert. Book your tickets now to witness Egypt's number-one artist perform his greatest hits and modern favourites live at AUC.
For more info, click here.
Egypt Fashion Week at Agricultural Museum

Witness stunning fashion collections, high-end couture, and street fashion from the best designers in Egypt. Connect with fashion enthusiasts, exchange ideas, and rub shoulders with A-list celebrities and industry leaders at the first fashion week in Egypt.
For more info, click here.  
Saturday
Comedy Stuff at Room Art Space New Cairo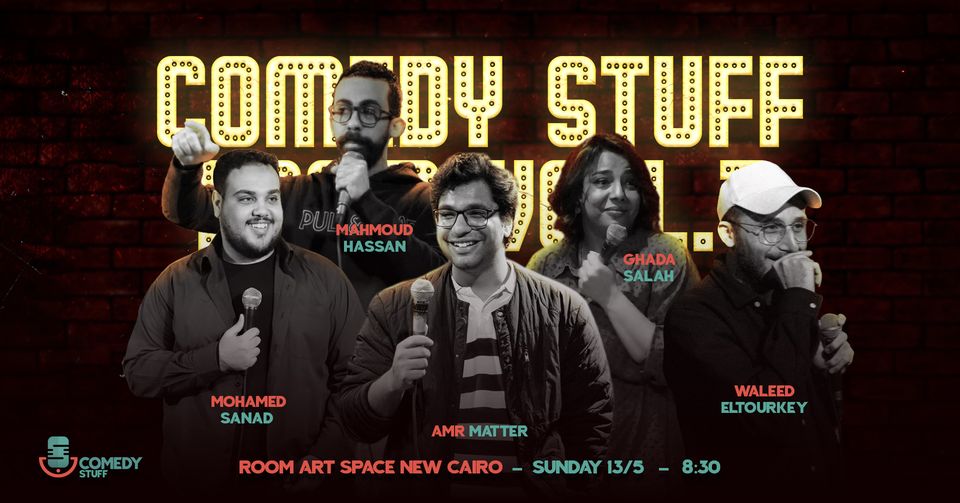 Room New Cairo will bring some of your favourite comedians to the stage to prepare you for another tough week. Their hilarious jokes will leave you rolling on the floor, so bring extra padding. The lineup includes Mohamed Sanad, Ghada Salah, Amr Mattar, Waleed Eltourky, and Mahmoud Hassan; you're guaranteed a hilariously good time.
For more info, click here.
Annual Flower Exhibition at Agricultural Museum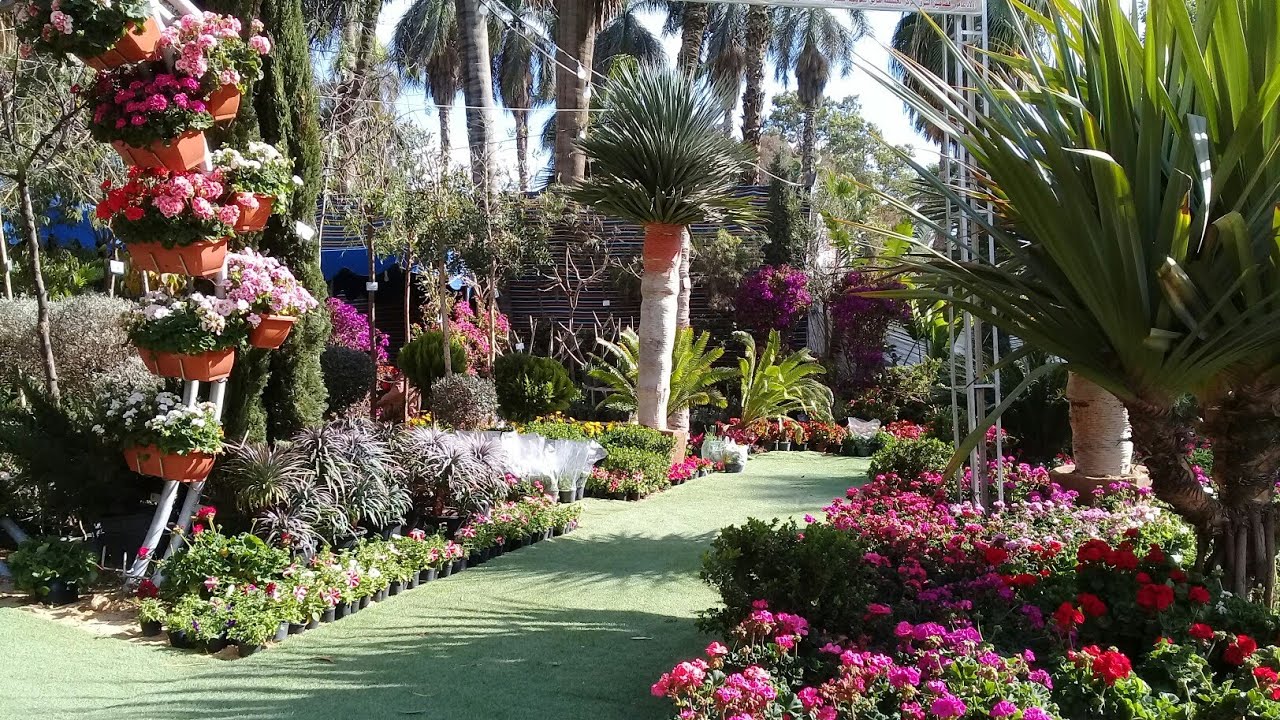 Get ready to be blown away by the stunning display of nature's beauty at this year's Flower Exhibition! For an entire month, the Agricultural Museum in Dokki will be transformed into a vibrant paradise of colorful flowers, hosted on Saturday, May 13. Don't miss out on the chance to immerse yourself in the breathtaking sights and scents that this event has to offer. It's time to awaken your senses and experience the magic of spring like never before!