Azza Fahmy is an Egyptian prodigy creating delicate, elegant, high-end jewellery pieces. She started her career making simple jewellery but roamed the streets of Khan El Khalili to learn from the silver artisans and gain more knowledge and skill. As a result of her hard work and dedication, she has produced one of Egypt's largest jewellery houses, not only nationally but globally.
Fahmy recently collaborated with famous high-end designer Balmain to create a stunning gold-plated, one-of-a-kind bustier inspired by Egyptian heritage. And as she continues to wow us with her craft and achievements, we honour the jewellery designer's most beautiful works from each of her widely loved collections.
The Warda Necklace – The Golden Age of Arab Love Songs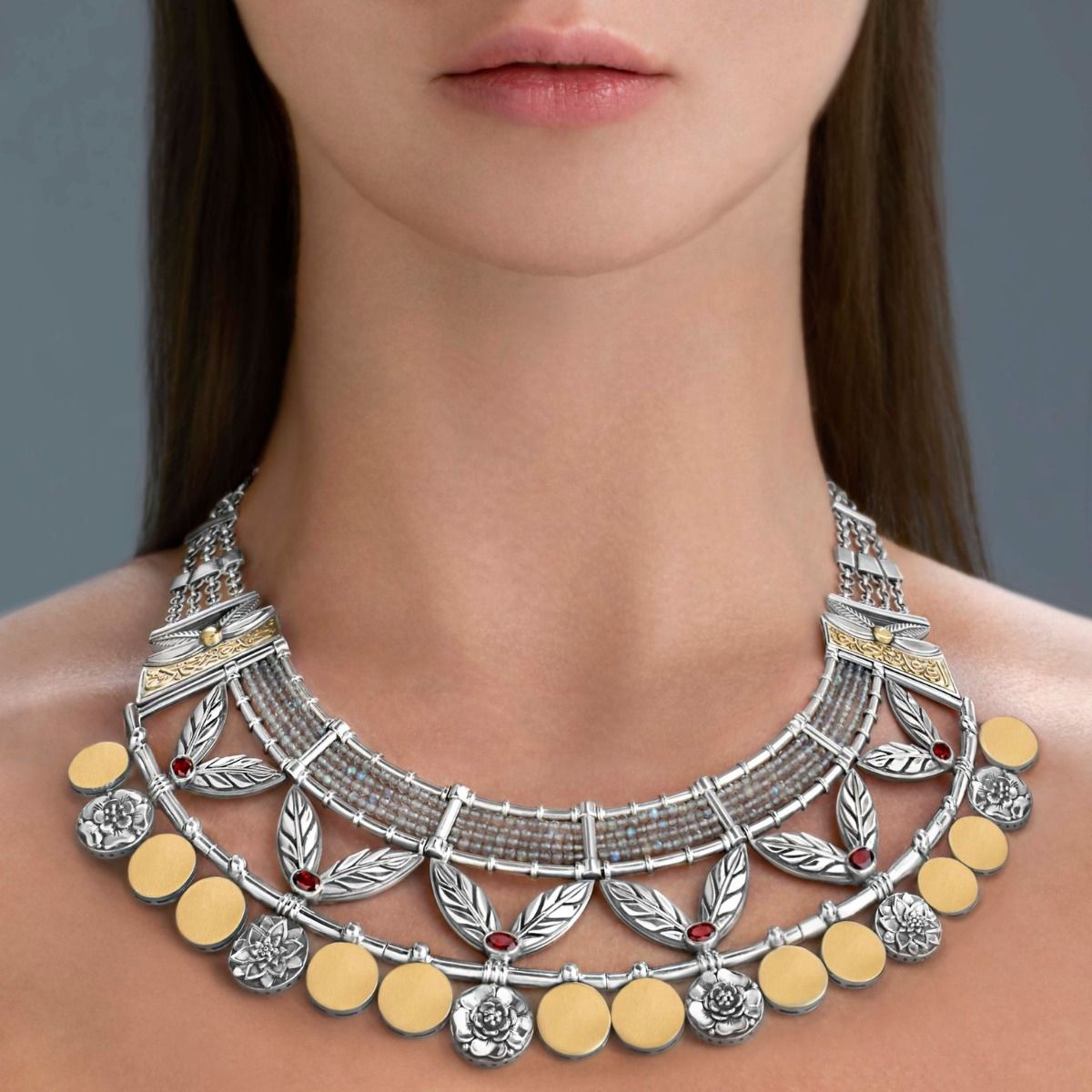 This collection honoured the golden age of Arab love songs, combining all mega minds of music and passion in one beautiful collection. And the Warda necklace is modern yet printed with the beautiful lyrics, "you lighten my days,"; we couldn't think of a more romantic jewellery piece!
The Ottoman Star Earrings – Wonders of Nature: Reimagined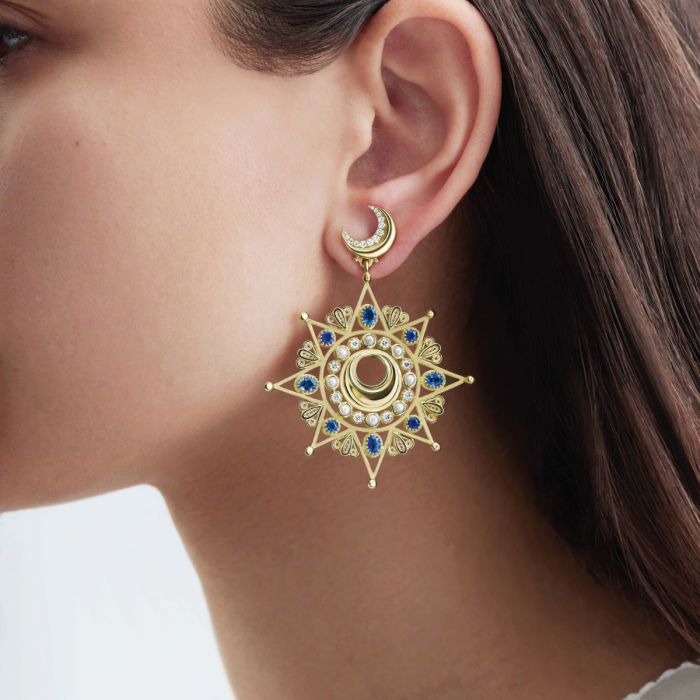 When we think Ottoman, we're brought back to the refined beauty of materials, architecture, and treasures. The Ottoman star earrings are encrusted with sapphire, diamonds, pearls, and turquoise – a master recipe for projecting elegance.
Star Chandelier – El Nur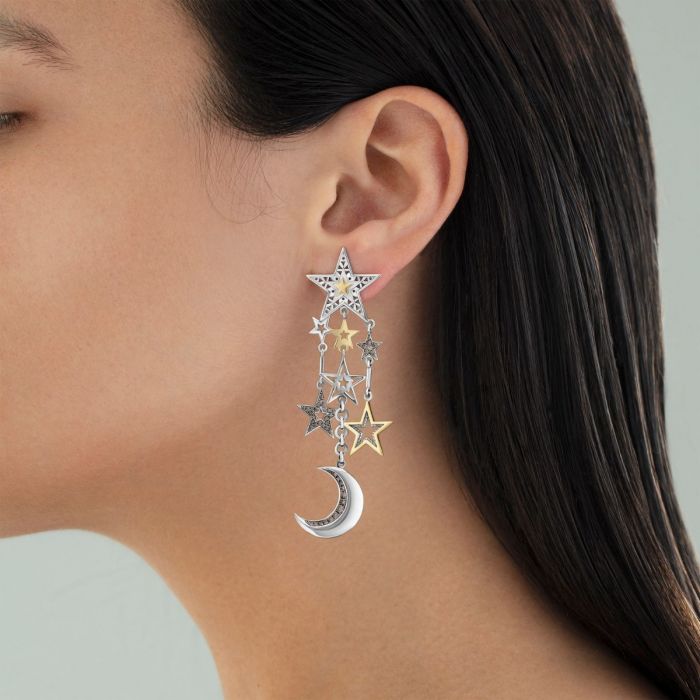 From a collection titled El Nur, meaning light in Arabic, we thought we'd highlight its most beautiful yet self-explanatory piece: the Star Chandelier, which has the ideal mixture of 18K gold and sterling silver.
Ankh Necklace – The Revival Collection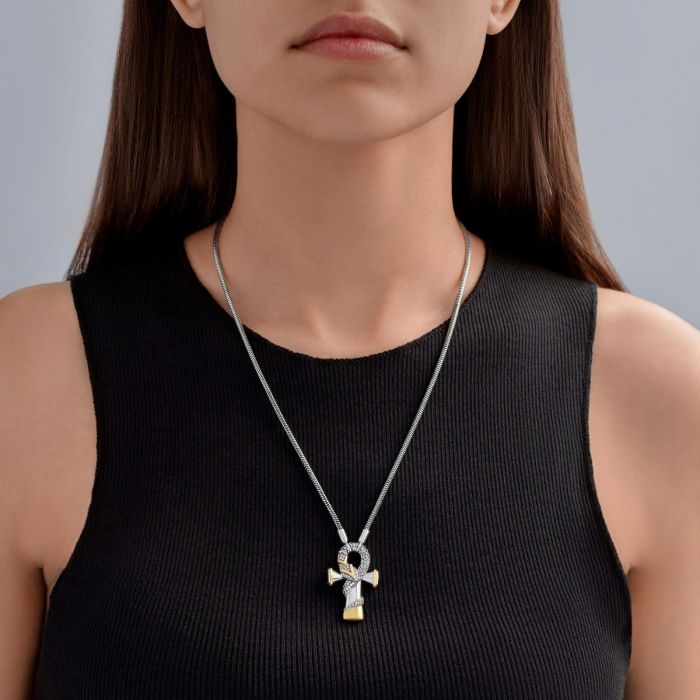 The past and present meet in this collection that revives our ancestors' treasures in the modern day. The most modern and stylish piece of the Revival collection is the Ankh necklace that radiates Egyptian heritage.
Lotus Crown Ring – Exclusive Collection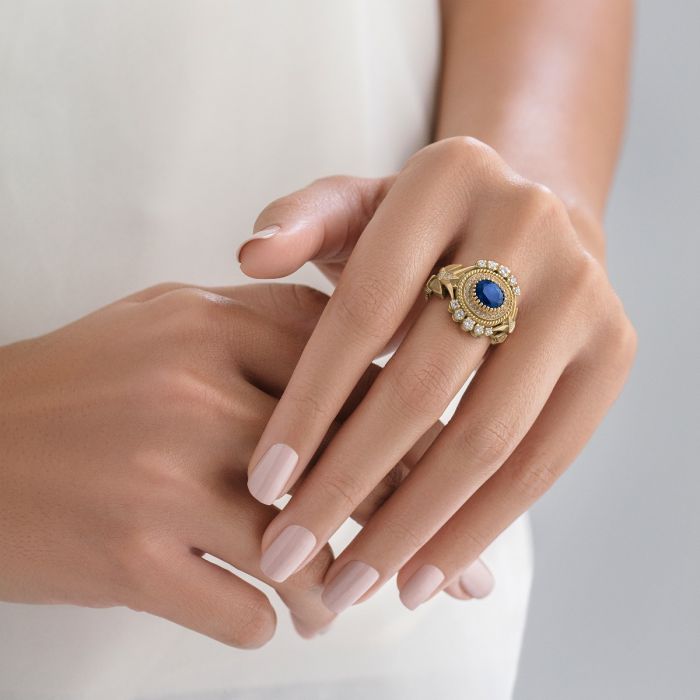 The exclusive collection with the pure beauty of gemstones embodying sophisticated-looking jewellery curated for exclusive events and people stands out for its Lotus Crown ring that instantly catches the eyes of many.
Qalawun Cuff – Mamluk Collection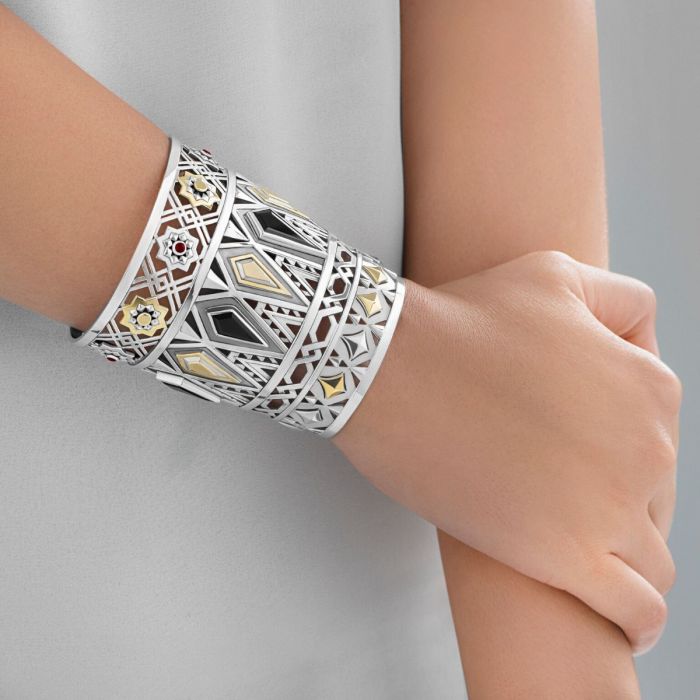 The Mamluks sure knew how to enjoy life's greatest delights and delicacies. And this piece, inspired by Sultan Al Mansur Qalawun's Shrine, can easily be seen on El Moez Street from its stark depiction of the era.
Floral Hoop – The Gypsy Collection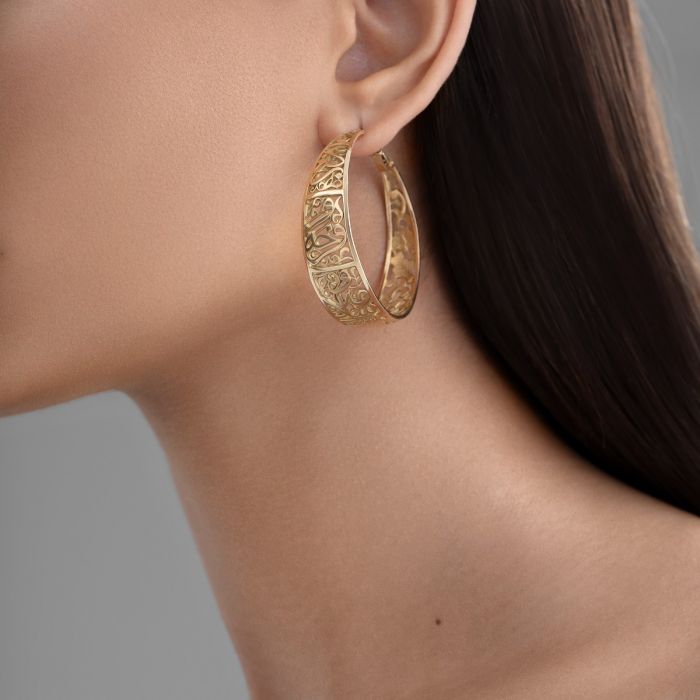 As gypsies are known for their gold jewellery and hoop earrings, we couldn't pick anything from this collection other than the striking gold Floral Hoops with calligraphy inscribed on their exterior.