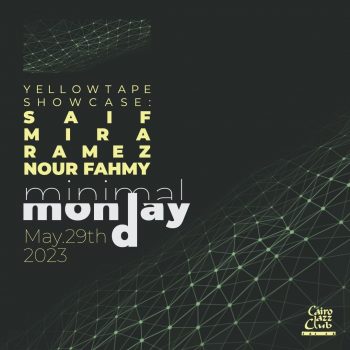 Minimal Monday at Cairo Jazz Club
CJC is back with another round of Minimal Monday on May 29! Let loose and leave your midweek worries behind as Yellowtape's Saif, Mira Amin, Ramez, and  Nour Fahmy serve up a night of infectious groovy beats that will keep you dancing non-stop!
To reserve, send CJC a message between 12-8 PM.
Monday at 9 PM - 9 PM
May 29
CG Live
---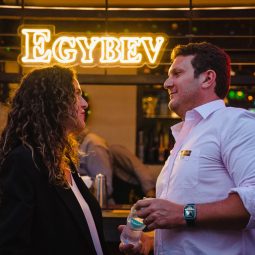 Networking Visionaries: Mindsalike at Cairo Jazz Club 610
Just before the start of summer, Mindsalike organised an event to bring together the brightest entrepreneurial minds in the West of Cairo. On the terrace of Cairo Jazz Club 610, attendees indulged in delicious drinks and mouth-watering bites while discussing business and the latest industry trends.
Massar Egbari City Garage Live
Massar Egbari is bringing their incredible live performance to the City Centre Almaza! Don't miss your chance to experience their high-energy show and get lost in the music. Tickets are selling at just EGP 300, so hurry up and grab yours now at Tazkarti.com before they're all gone!
Cairo Cosplay Party 2023
Get ready to unleash your inner hero or embrace your favourite character because Cairo Cosplay Party 2023 (CCP23) is here, and it's bigger and better than ever! CCP23 is the ultimate gathering for all cosplay enthusiasts and pop culture aficionados in Cairo and beyond. Whether you're a seasoned cosplayer or just curious about the world of cosplay, this event promises a fantastic experience for everyone!