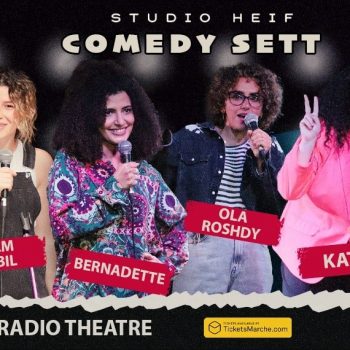 El Nas El Helwa x Comedy Sett at Cinema Radio Theatre
Looking for a good laugh? Look no further than the upcoming stand-up comedy show organised by Studio Heif! Featuring a hilarious lineup including Ola Roshdy, Bernadette, Noha Kato, Reem Nabil, Salma Al Naggar, and Momos, this show is sure to have you rolling in the aisles. Don't miss out on what promises to be an unforgettable night of comedy gold at the iconic Cinema Radio Theatre on Talaat Harb Street in Cairo Downtown. 
Tuesday at 8 PM - 8 PM
May 30
Location
Cinema Radio Theatre
CG Live
---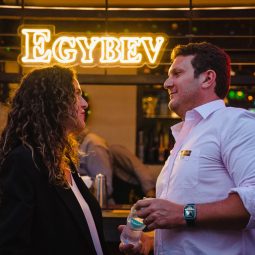 Networking Visionaries: Mindsalike at Cairo Jazz Club 610
Just before the start of summer, Mindsalike organised an event to bring together the brightest entrepreneurial minds in the West of Cairo. On the terrace of Cairo Jazz Club 610, attendees indulged in delicious drinks and mouth-watering bites while discussing business and the latest industry trends.
Massar Egbari City Garage Live
Massar Egbari is bringing their incredible live performance to the City Centre Almaza! Don't miss your chance to experience their high-energy show and get lost in the music. Tickets are selling at just EGP 300, so hurry up and grab yours now at Tazkarti.com before they're all gone!
Cairo Cosplay Party 2023
Get ready to unleash your inner hero or embrace your favourite character because Cairo Cosplay Party 2023 (CCP23) is here, and it's bigger and better than ever! CCP23 is the ultimate gathering for all cosplay enthusiasts and pop culture aficionados in Cairo and beyond. Whether you're a seasoned cosplayer or just curious about the world of cosplay, this event promises a fantastic experience for everyone!