The FIFA World Cup is one of the most significant events in the world, with everyone highly anticipating their countries' participation in the global phenomenon. However, as much as we love the FIFA event for its football matches, we also adoringly await the opening performances and music accompanying all its celebrations.
Typically, Shakira is the headlining musician associated with the World Cup. Her many songs created for the worldwide football event, such as "Waka Waka" and "La La La," are the most popular World Cup anthems. This year, however, the Latina artist's absence in this World Cup song has been filled with a compelling mixture of international artists under the new anthem "Tukoh Taka."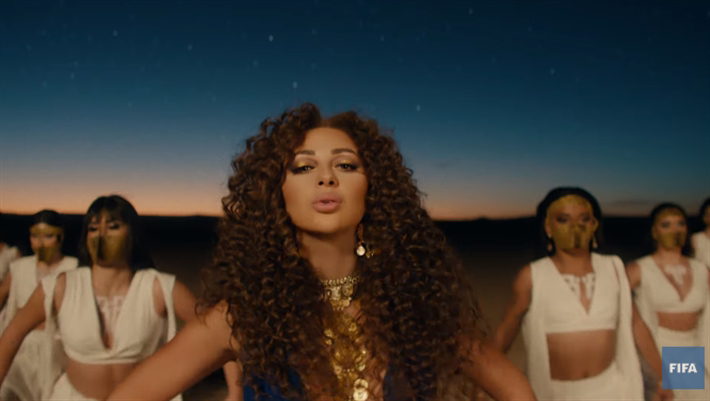 What the World Thought of "Tukoh Taka"
Following the drop of the teaser last week, extreme hype surrounded the song considering the public grew up listening to and dearly love its artists. But after its release, many were unhappy with it. People criticised the lyrics as corny, the music video as repetitive, and the production as awkward.

What We Think People Should Focus On
While we might not have adored the song the way we do Shakira's usual anthems, we loved that its three artists come from different cultures and backgrounds. The piece highlights Myriam Fares' Arab culture, illustrated in the use of finger cymbals in the song's beats and the impressive belly dancing throughout the music video. It also exhibits Maluma's Colombian heritage alongside Nicki Minaj's Trinidad and Tobago ancestry, which she openly embraces.
The fusion of cultures within this song is an outstanding promotion of diversity that we think should be spotlighted. The three artists showed us an array of integration that perfectly matches the global atmosphere of the World Cup, and we couldn't be more appreciative.