Every once in a while, we are introduced to new music and rapping techniques from rising artists. And while we are well aware of today's famous rappers and love them and their music, we always appreciate new beats, production, and looks that newfound rappers offer us artistically.
And as we're not ones to gatekeep, we're highlighting the female rapping industry's growing artist Felukah. The Egyptian-born and bread rapper is rapidly hitting Cairo's rap scene and the international stations, and we think it's a boss woman thing to do! She brings New York rapping style to Cairo. She is now deservingly getting recognised for her talents in remarkable ways, from World Cup performances to being featured in Cosmpolitan Middle East.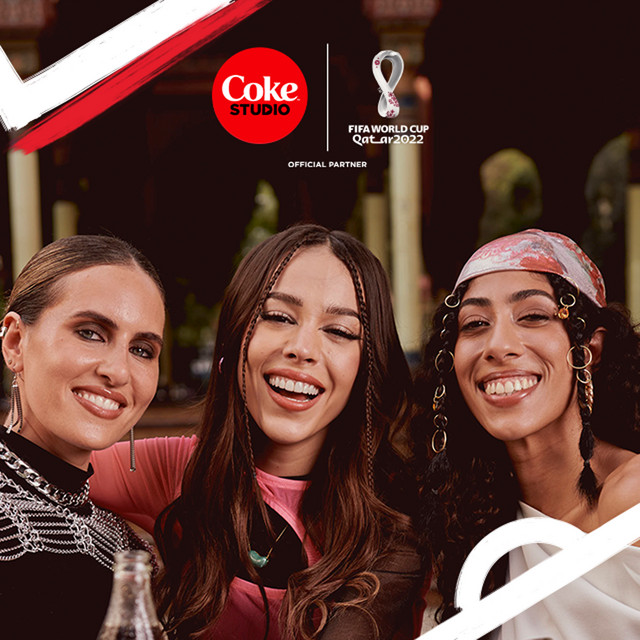 Felukah and the 2022 World Cup
The neo-soul genius was granted the opportunity to perform the Coca-Cola anthem, A Kind of Magic, with Saudi Arabian singer Tamtam and Mexican sensation Danna Paolo at the 2022 Qatar World Cup. The performance on November 27th was a first for someone from the Middle East, and Felukah did not miss a beat as she represented her nation on the international stage.
Egyptian rapping star Wegz is also set to perform his new song "Ezz El Arab" at the closing ceremony of the World Cup. We couldn't be prouder of our Egyptian artists' participation in the worldwide event!

The Love Serum
Felukah's most recent album dropped on the 8th of December and featured ten awesome tracks:
Say Hi To My Demons ft. Dounia
The album is a dive deeper into Felukah's craft than ever before and contains an array of sonic ideas and inner and outer space visuals coming to life. So, make sure to give her distinct songs a listen and show the local artist your support on all music platforms.