Cairo's music scene is constantly evolving, with new artists making sound waves with each new release. And this time, shaking up the city's rap scene is the rising artist Gamiano. The American-Egyptian, known for his hit singles 'Malazat' and 'Sakalans', has premiered his brand new EP '3asal Eswed,' produced by the renowned M-Town Mafia's Rally.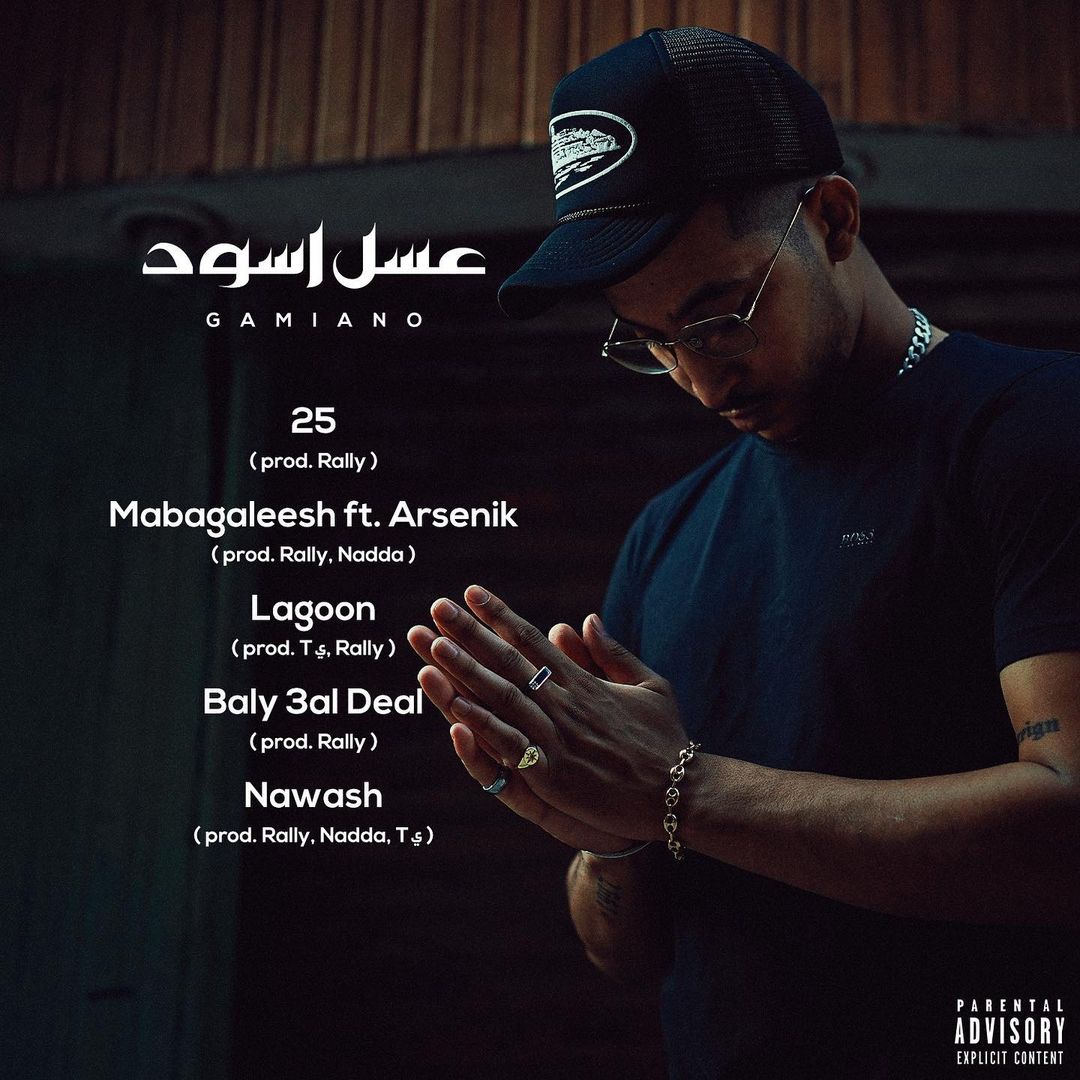 The five-track mini-album is filled with hits paying tribute to the artist's blend of cultures, and we think it's the perfect set of tunes for your playlists for your final adventures to Sahel's beaches. Check out the EP's tracklist below!
25
Gamiano delivers a solid introductory track titled after his age to start the EP. The skilful flow of Arabic with some English lines thrown near the end is enough to keep you hooked for the rest of the mini-album. This track is the only one supported with a music video.
Mabagaleesh (Feat. Arsenik)
The end of 25 perfectly sets you up for the next track of the EP, Mabagaleesh, which features Mr Southside, Arsenik. The two artists mesh excellently on the song, and the catchy hook will certainly make you long for green cigars by the beach.
Lagoon
If the summer season had an anthem, it'd undoubtedly be Lagoon. The guitar-based beats produced by Rally and T ي instantaneously make you want to get on your feet and start dancing. While the track pays numerous shout-outs to Gouna as the sunspot, we think it'd be perfect for Sahel, too.
Baly 3al Deal
In the EP's fourth track, Gamiano leaves no room to question his skills at rapping. The song may run on the shorter side, but the rapper copes well by delivering a faster-than-light run from Arabic to English that we're still unsure how he got through in one breath.
Nawash
Last but not least, Nawash closes the EP with a supporting production unlike its predecessors. Gamiano experiments with a more mellow sound here, successfully proving his variety in genre and flow. Don't get us wrong; the track is still a triumphal and memorable closer to the mini-album that is now sitting at the top of our playlists.
Want to add Gamiano's '3asal Eswed' to your playlist? You can find the EP on all streaming platforms here.