Whether heading to or back from work, being stuck in traffic without music to listen to during the holy month is no fun. But luckily for you, these stars know how to entertain with a simple conversation! And that's precisely what they're doing this Ramadan, with radio shows guaranteed to occupy you en route to your Iftar gatherings.
While these actors might not have series airing on TV this month, we can't wait to listen to them on the radio. You can catch their radio shows on Radio El Nile's channels, including Radio 9090, Sha3by FM, Nagham FM, and Radio Hits. NRJ and Nogoom FM will additionally host some of these entertaining shows! 
Matloob Arees — Ahmed Helmy, Hana Al Zahed, & Samy Maghawry

If you follow radio shows every Ramadan, you most likely already know that Ahmed Helmy frequently creates some of the funniest and most wholesome radio shows each year. So we couldn't be more excited for his latest programme, airing every day at 4:10 PM.
Ras Ragaa W Saleh — Amy Samir Ghanem, Hassan El Raddad, & Bayoumi Fouad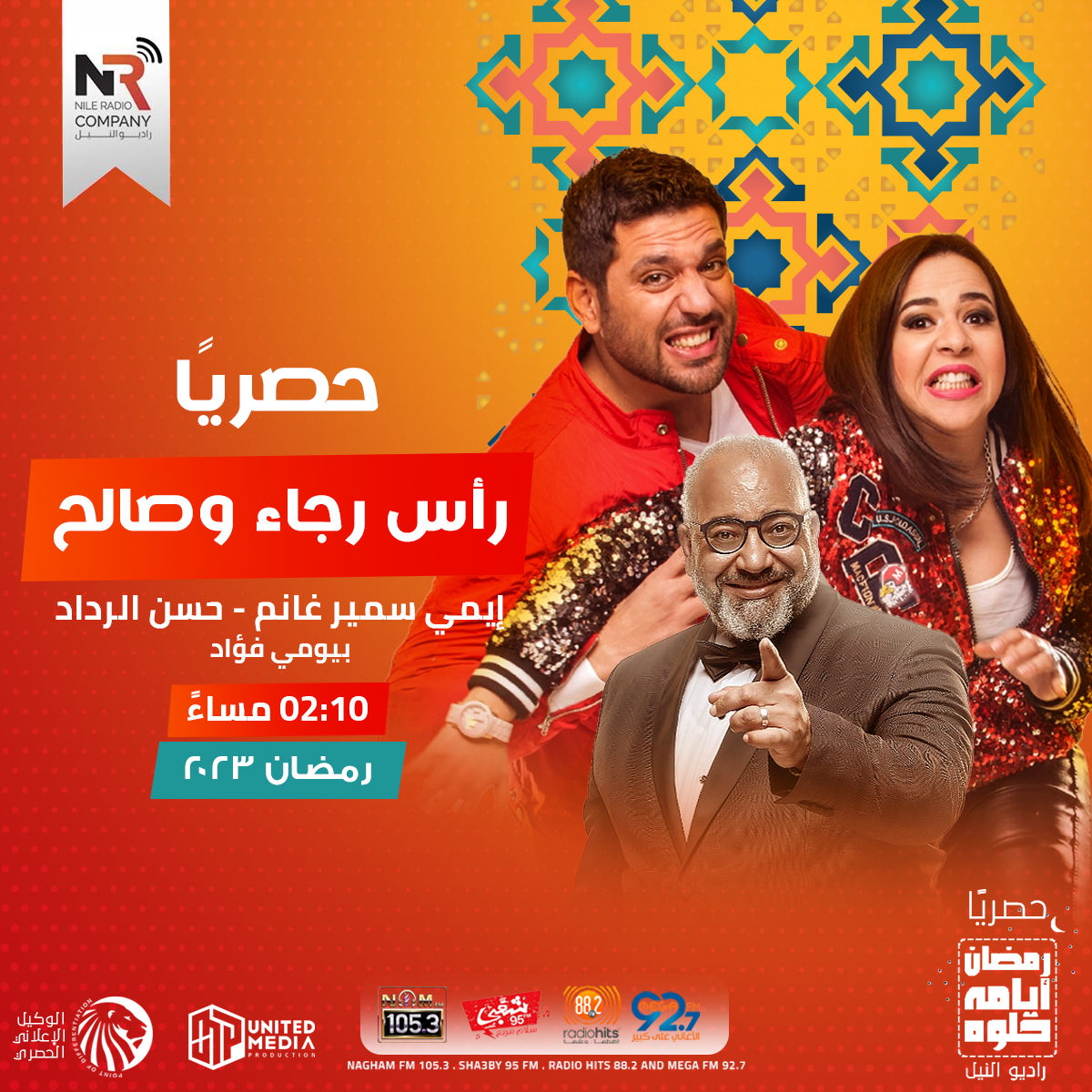 We never expected to hear this power trio on the radio, but since we won't see them on our screens this Ramadan, we certainly can't wait to listen to them side by side! The radio series airs daily at 2:10 AM.
Red Card — Rana Raees, Bayoumi Fouad, & Amr Wahba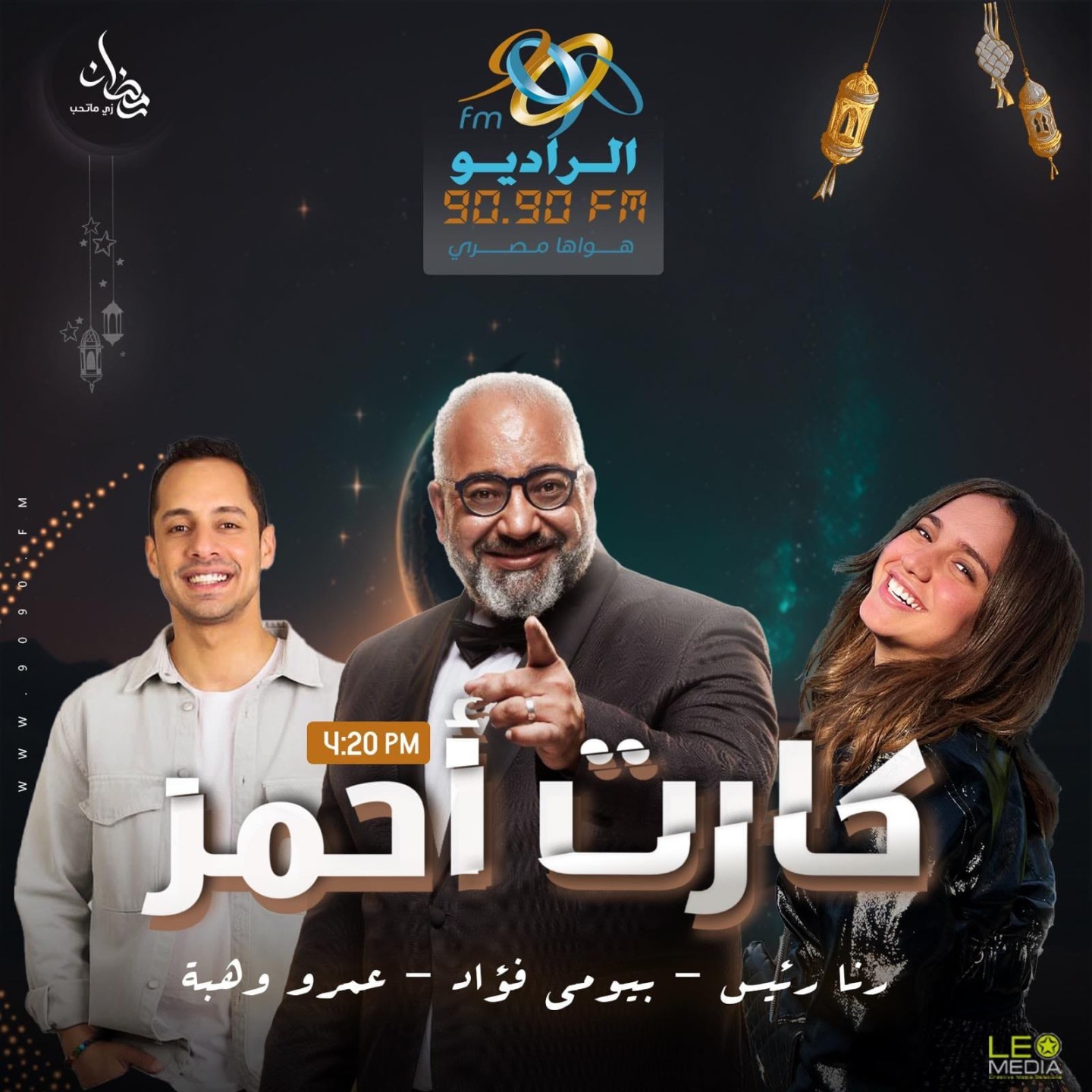 Aside from watching her on TV, we will finally hear Rana Raees' talents come alive on the radio alongside the legendary Bayoumi Fouad and hilarious Amr Wahba. Red Card airs at 3:20 PM on Radio 9090.
Salah El Telmeez — Akram Hosni & Sherry Adel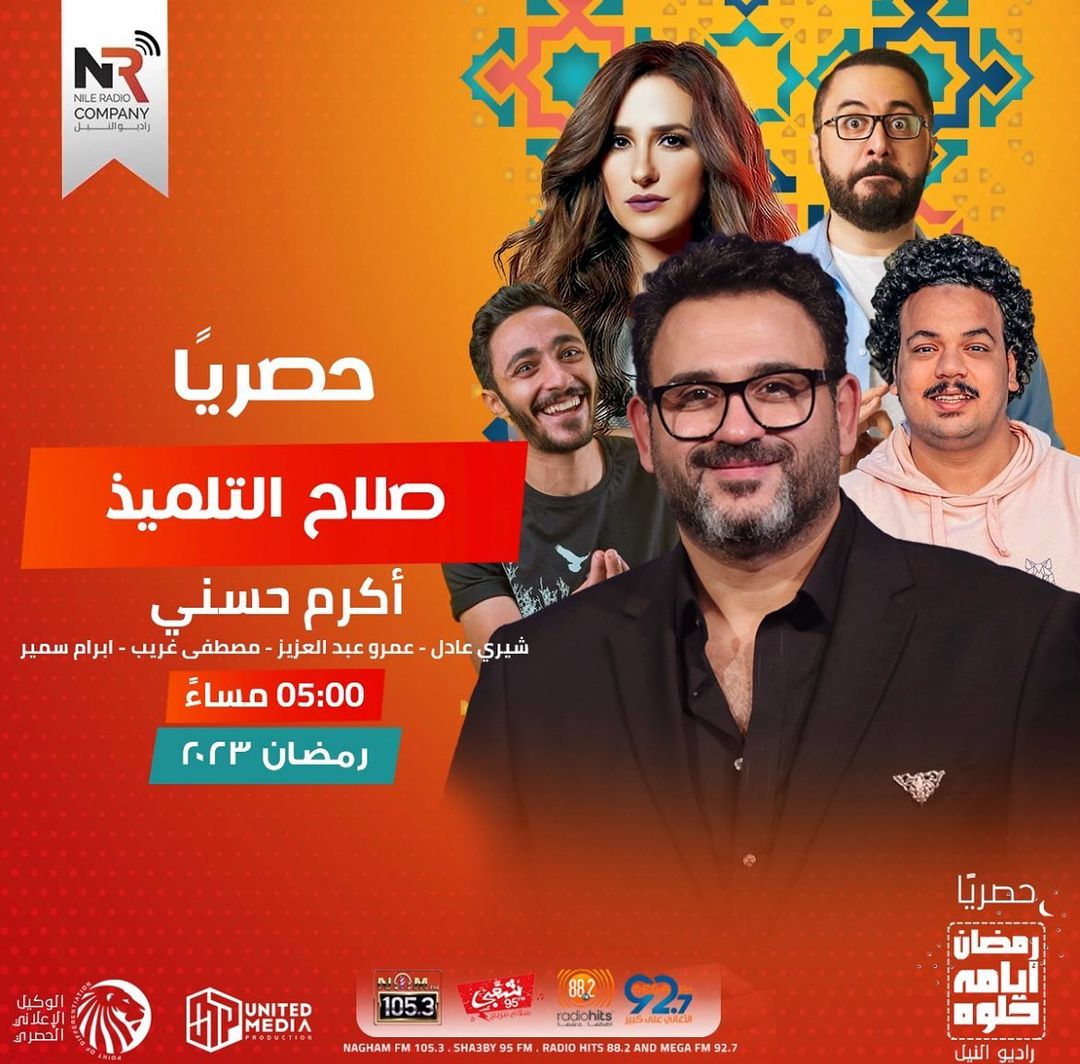 While we're disappointed we won't see Akram Hosni on our TVs this month, we're on the edge of our car seats for his brand-new radio collaboration with Sherry Adel. You can tune into this exciting duo every day at 5 PM.
Eterafat Khokha — Nelly Karim & Mohamed Farrag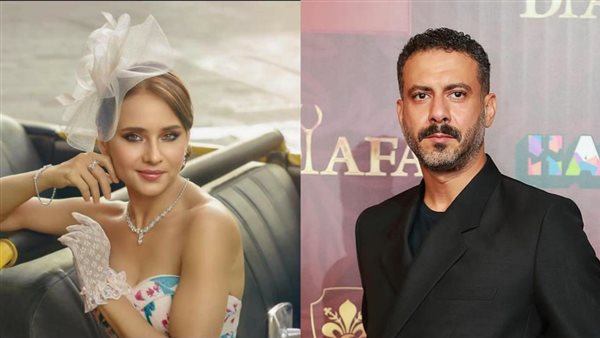 We will undoubtedly binge the suspenseful Ramadan series Omla Nadra starring Nelly Karim, but we can't deny missing the actress' light, funny TV personality. That's why we're happy to hear she's reuniting with the extraordinary Mohamed Farrag to deliver a mind-blowing radio show!