Physical comedy is, unfortunately, becoming a dying art, though we still think it is among the very best forms of the art. Remember Mr. Bean? Well, we all grew up watching him making us burst into laughter without a single word. In Egyptian cinema, we were blessed to have the one and only Mohamed Saad, who blessed us with movies like El Lemby, Booha, Boshkash, Katkot, and other iconic films that depended on his physical comedy.
However, the first movie that comes into our heads when thinking of physical comedy is definitely The Mask. Most of us have watched it several times, and we can't get enough of it! How about we imagine our own Egyptian version of the '90s hit movie, The Mask?
1-     Stanley Ipkiss (Mohamed Henedy)
Jim Carrey played the character of an everyday polite, friendly, kind, down-on-his-luck bank employee who is mistreated and taken advantage of by people. However, his life changed drastically when he found the wooden mask created by Loki. The moment he wears the mask, Stanley becomes a mischievous, green-faced figure known as The Mask, who has the ability to cartoonishly alter himself and his surroundings.
We all know how crazy Jim Carrey's moves were during the movie, and we know that the obvious choice for this role is Mohamed Saad. We can't help but imagine that Mohamed Henedy would give an outstanding performance as the Mask!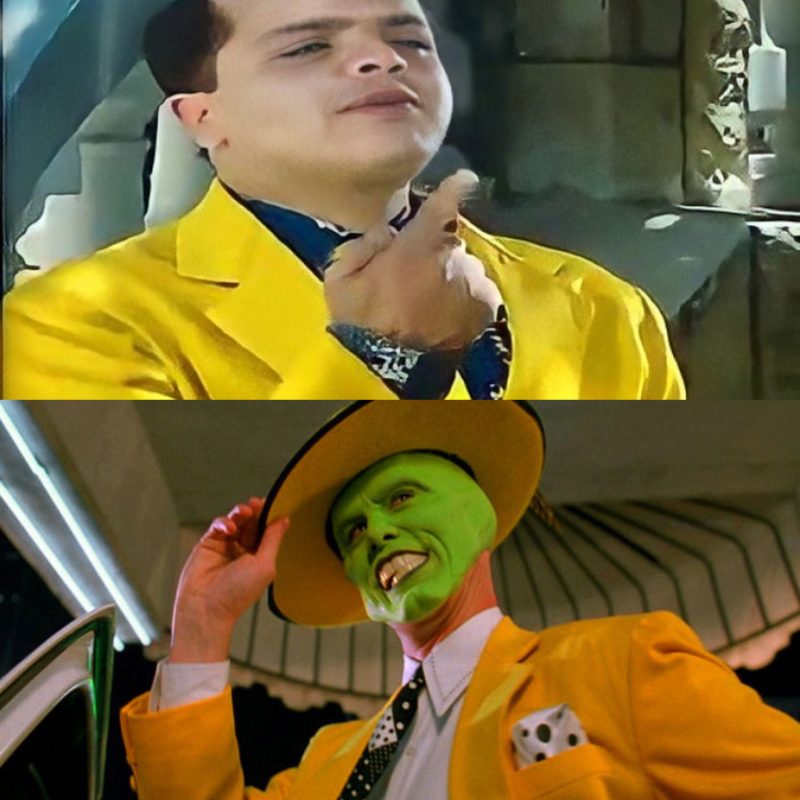 2-     Tina Carlyle (Mai Ezz El-Din)
Tina is actually the deuteragonist of the movie, played by Cameron Diaz. She is a singer at the Coco Bongo club and Dorian Tyrell's glamorous and beautiful girlfriend, who is also attracted to Stanley. Tina is fed up and dissatisfied with Tyrell as a partner but does not stand up to him until The Mask has courted her. The first person who popped into our heads for this role was Mai Ezz El-Din! She is not only gorgeous but also an amazing actor with a comedic range.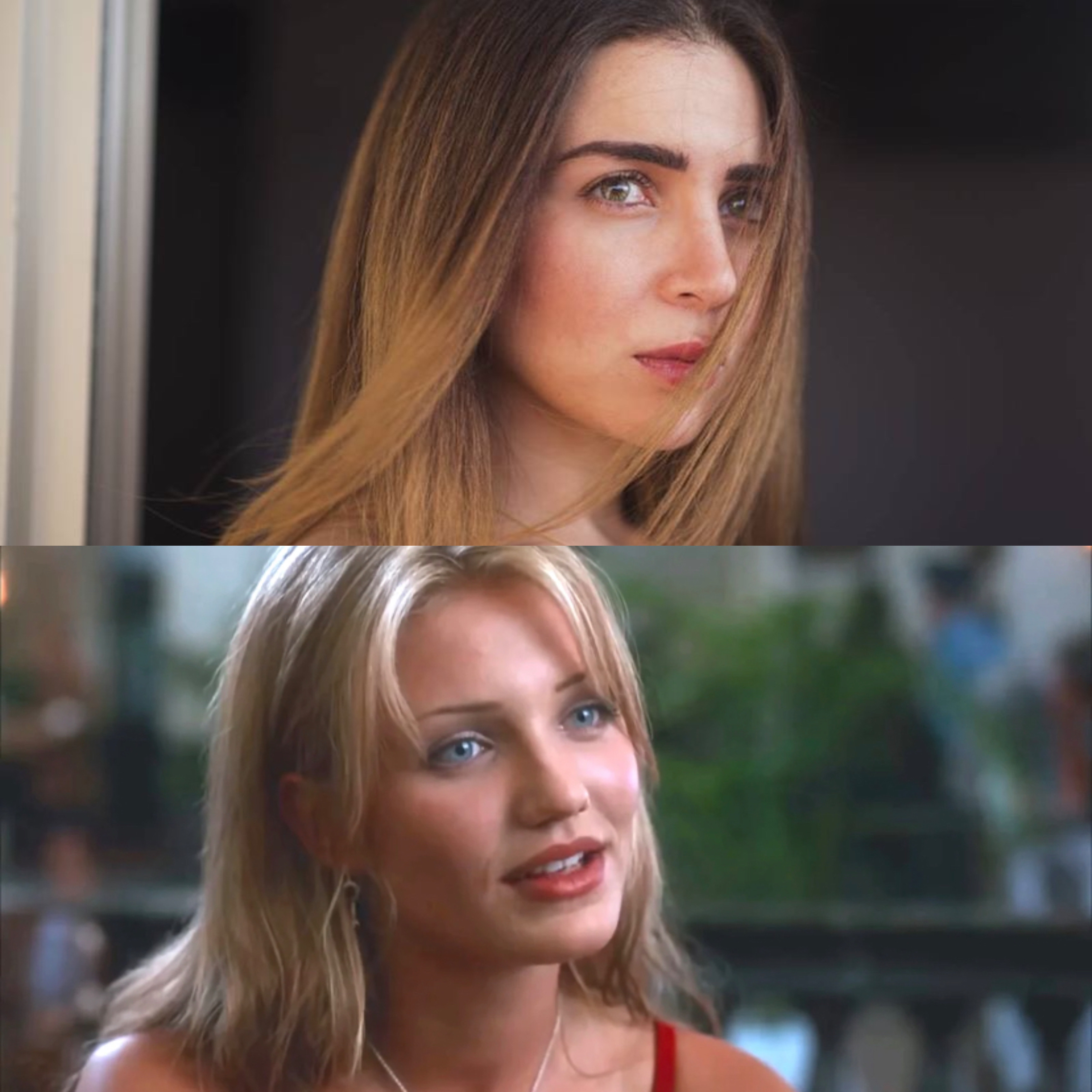 3-     Dorian Tyrell (Hani Salama)
A mafia member who desires to overthrow his superior, Niko, Dorian Tyrell is played by Peter Greene. Dorian is a psychopathic, manipulative, and arrogant individual with absolutely no regard for those lives destroyed due to his ambition. When wearing the Mask, Tyrell becomes a bulky and malevolent being that speaks in a deep demonic voice. For this evil character, we can imagine Hani Salama walking around the club and scaring his gang with his glaring eyes.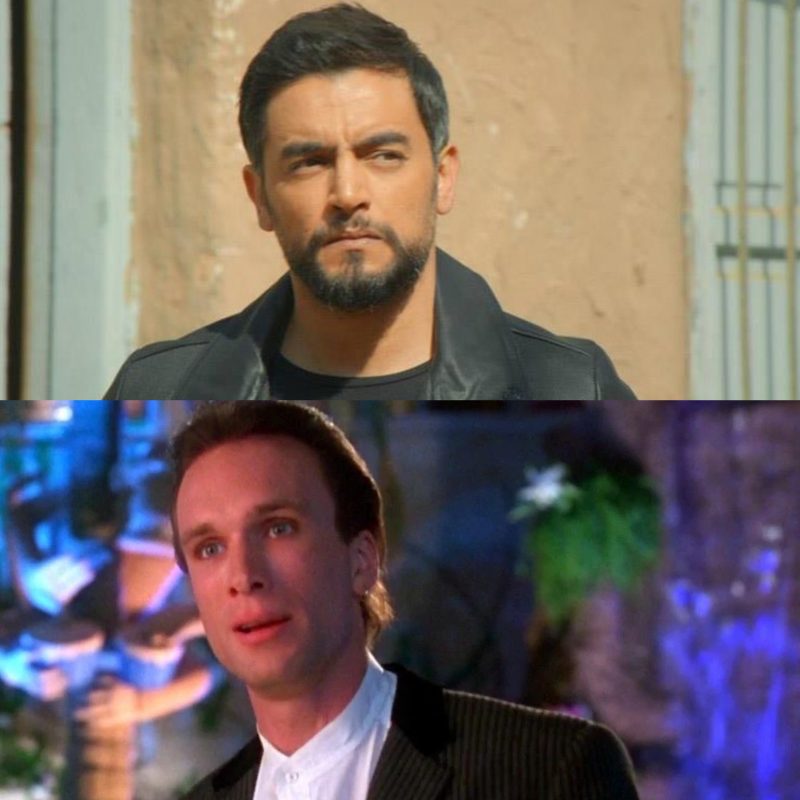 4-     Lieutenant Mitch Kellaway (Maged El-Kedwany)
A slightly cynical police lieutenant who pursues the Mask, Tyrell, and Niko throughout the film, Mitch Kellaway was portrayed by Peter Riegert. Despite being a secondary character in the movie, he added to the comedy! That's why we think Maged El-Kedwany would absolutely rock this role. It would be very much like La Targo' Wla Estslam's scenes where he loses his mind over Hazl'om's unexpected actions!